We're busier and more heath conscious than ever. With long work hours, staying active, having a family and social life – the struggle to balance it all is real and something that I too juggle with daily.
While I'm the first one to promote using whole foods and cooking from scratch, this doesn't mean that there isn't room for any packaged foods or convenient items in our regular routine. So here's your reminder to give yourself a break and allow room for some convenience in your life.
I scanned my fridge, freezer, and cupboards to find the packaged foods that I rely on most to help me get through my week. Continue reading for 15 Healthy Packaged Foods that this Dietitian Can't Live Without.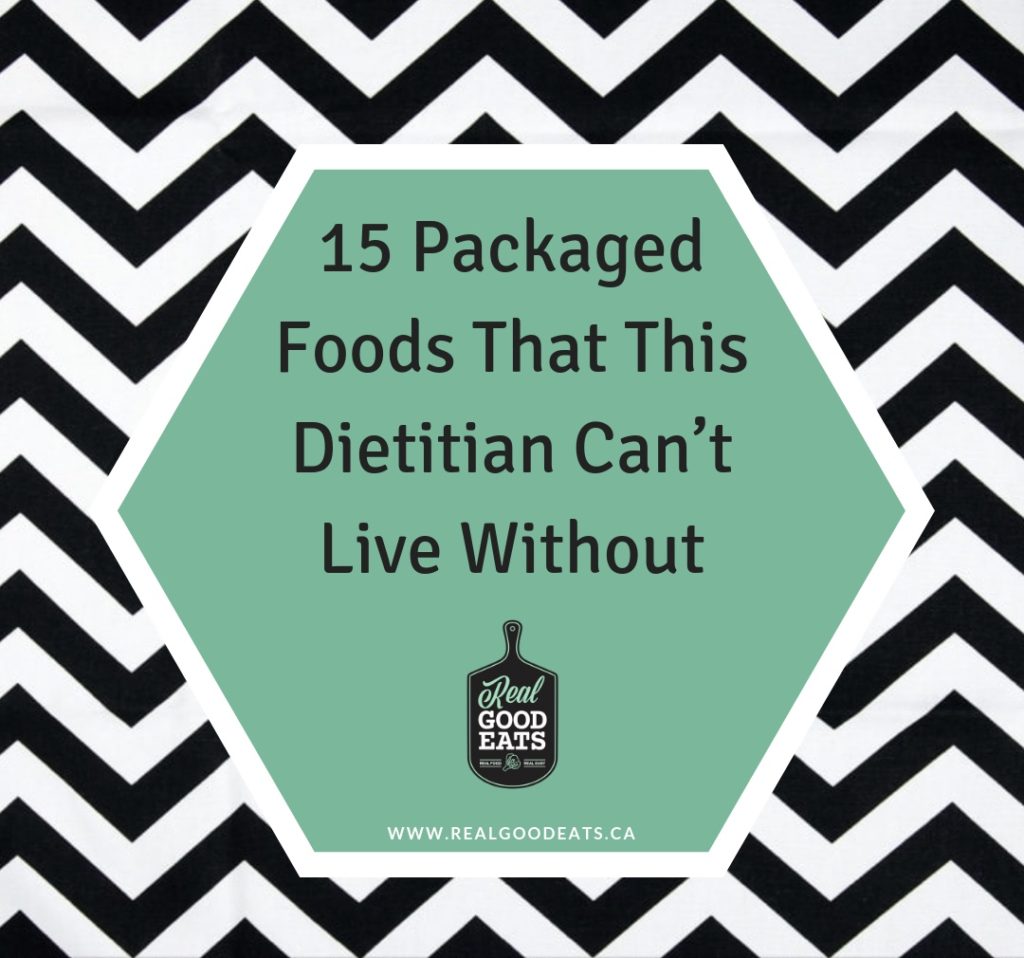 15 Healthy Packaged Foods That This Dietitian Can't Live Without
1. Nut-based Bars
I'm an 'eat every three hours' kind of person – so having convenient snacks that I can grab and go is key. Once in a while, I'll make a homemade bar or energy bites but for my typical weekly routine, I rely on pre-packaged bars. I look for options with minimal added sugar and few ingredients, such as KIND bars which have less than 5g of sugar. Lara bars are another favourite.
2. Frozen Vegetables
These veggies are frozen at the peak of freshness, so they're just as nutritious as fresh. If you can do one thing to support your health each time you eat, it's filling half your plate with vegetables. Keeping a stock of frozen veggies on hand at all times helps me ensure that I do this, regardless of what my meal looks like. I'll most often rely on frozen veggies on days when I have limited fresh food in the house, or if I just want a quick, low-maintenance meal. For example, simmer red split lentils in pasta sauce for ~15 to 20 minutes, add frozen veggies toward the end, and serve over pasta for a simple meal with no planning required. Or use frozen vegetables in this One Pot Lemon Herb Chicken and Rice recipe, or Quinoa Chicken Fried Rice.
3. Pesto
Anyone who knows me knows that I love pesto. I make this from scratch every summer with basil from my garden and freeze it to enjoy into the winter, but when my stock runs out, I rely on the jarred stuff to get me through my week.
4. Hemp Hearts
Just 3 Tbsp of hemp seeds has 10g of protein. I always keep a stock of Manitoba Harvest Hemp Hearts on hand and use them to top my morning toast, smoothies, and salads when I need a boost of protein, healthy fats and fibre.
5. Roasted ChickpeasThese crunchy chickpeas are the perfect snack or addition to a salad. With all the benefits of vegetarian protein, these are a great example of a pre-packaged snack that doesn't sacrifice nutrition.
6. Natural Peanut Butter
I see so many food bloggers on social media making their own nut butter, but when the store bought version is just as nutritious, and not that expensive when you break it down per serving, I choose to go with the convenient option on this one. I always have peanut butter on hand for a quick breakfast and snack option. I choose a natural nut or seed butter with seeds/nuts listed as the only ingredient.
7. Canned BeansCooking raw beans has been on my to-do list for years. I've had a bag of untouched chickpeas sitting in my cupboard for at least a year. Maybe now that I have an Instant Pot, I'll actually try it. But when the canned version is so convenient, it's a hard sell on a busy Sunday. I always look for BPA free cans of beans, such as Yves or Eden Organic, and give them a good rinse before serving to reduce the sodium content.
8. Pasta Sauce
Pasta (loaded with vegetables) is one of my weekly staple meals. I've never been able to master a really authentic tomato sauce, so this is one item that I prefer to purchase. The one thing to be mindful of is the sodium content. I love Pure Edibles sauce as it has a really authentic flavour and almost half the sodium content of most competitors.
9. Stir-fry Sauce
I occasionally make stir fry sauce from scratch, and there are some quick and easy recipes featured on the site here and here. But at the end of the week, I'll typically make a catch-all stir-fry with any fresh veggies I have left in the fridge, and I rely on a pre-made sauce to finish off this simple meal. These sauces can be high in sodium, but when the rest of my day is filled with whole foods with minimal processing, it balances out.
10. Frozen Shrimp
Protein is the most difficult part of meal planning. It takes the longest to cook and if you buy it in bulk and freeze it, you need to make sure you have time to thaw it before cooking. I love frozen shrimp for a last-minute addition to toss into stir fry, pasta, or on skewers for a quick cooking protein when I haven't planned ahead. For example, I love this Shrimp Tomato Spinach Pasta or this 20-Minute Honey Garlic Shrimp.
11. Herb Paste
As nice as fresh herbs are, I hate buying them when I only need a tablespoon for a recipe. These herb pastes can be swapped 1:1 for fresh, and are perfect for salad dressing, or cooked dishes.
12. Frozen Fish Fillets
These thaw out in about 20 minutes in water for a quick protein source, and they cook just as fast. This Sheet Pan Garlic Butter Tilapia is one of my favourite recipes for a busy weeknight.
13. Lemon/Lime Juice
Am I the only one who doesn't want to waste a full lemon or lime just for the juice? If a recipe calls for zest, I'll opt for fresh, but if I only need juice, this helps me cut down on food waste.
14. Plain Yogurt
I love using plain yogurt as a snack paired with fruit and hemp seeds, or as a sour cream alternative for tacos, like these Roasted Lentil Cauliflower Tacos. For a dairy-free option that still provides me with a source of protein, I always have Yoso Soy yogurt in the fridge.
15. Frozen Fruit
Frozen fruit, just like vegetables, is frozen at the peak of freshness. I rely on frozen fruit to add to smoothies for an on the go breakfast, especially in the winter when fresh fruit is less available. Check out our Five Favourite Winter Smoothie Recipes here.
Don't miss a thing! Subscribe to receive the latest recipes and healthy eating tips straight to your inbox! ?
[yikes-mailchimp form="2″]
About Brittany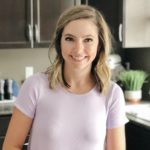 Hi there! I am a registered dietitian and I ? food! I am passionate about making it easier for busy people to eat well by sharing quick and healthy recipes. Healthy cooking at home can seem overwhelming, but it doesn't have to be. I love helping people uncomplicate weeknight dinners and reduce stress around meal time, so I'm so glad you're here!