Recipe Review – Sheet Pan Salmon and Cauliflower with Spice Rub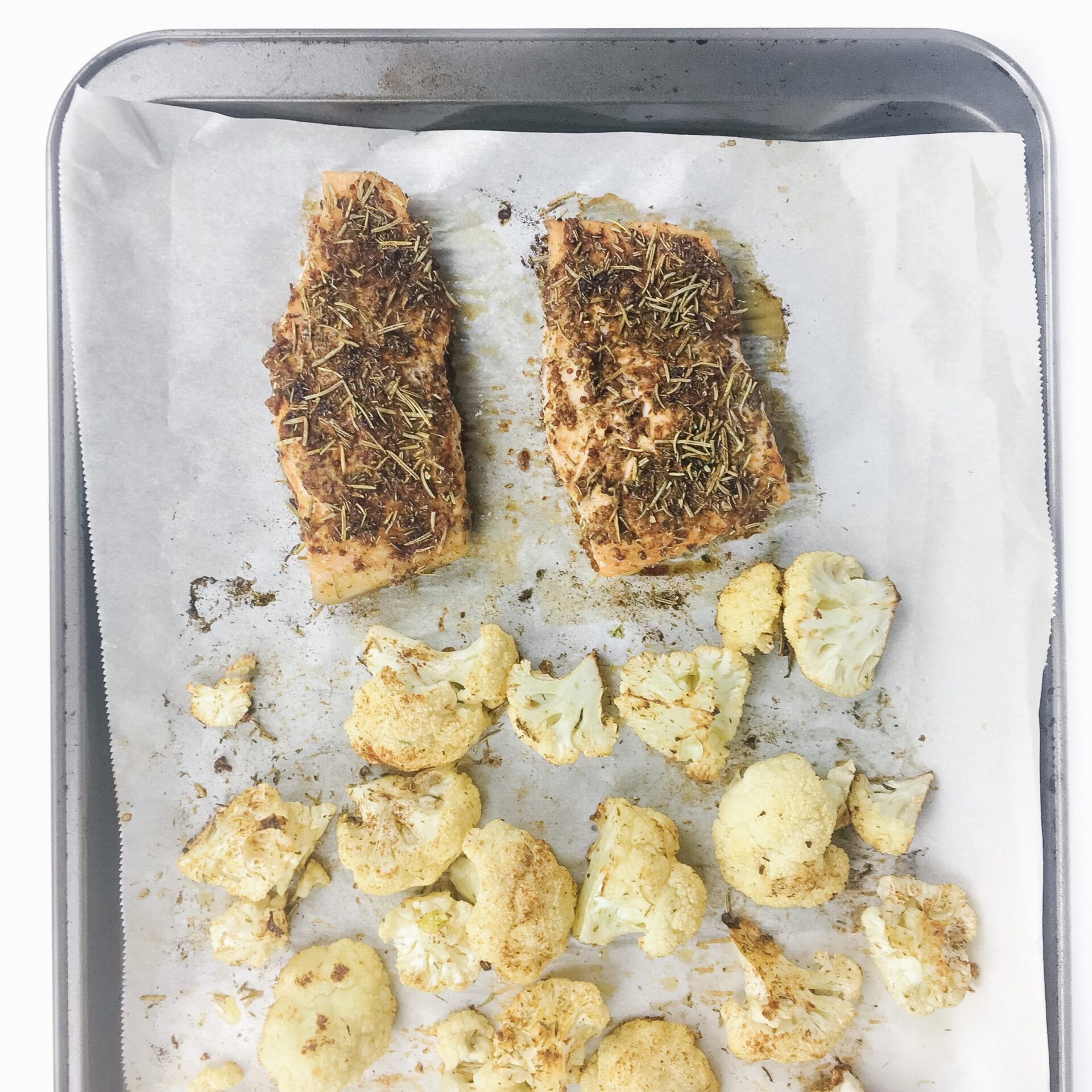 Note: these recipe reviews are my way of sharing recipes from other food bloggers and dietitians that I have tried myself and love!  The image(s) on this page are from my version.
Check out why I love this recipe below, as well as any tips or suggestions to boost the recipe's nutritional content (as applicable), then scroll to the bottom of the post for the link to the full recipe from the source. Enjoy! 
Sheet Pan Salmon and Cauliflower with Spice Rub
The health benefits of omega-3 fats from fatty fish like salmon are well known, but not everyone loves the taste of it. I love this Sheet Pan Salmon and Cauliflower with Spice Rib recipe from Tasty Seasons. The spice rub is a flavourful lower sodium option to typical sauces used in salmon recipes, and it cooks in one sheet pan to cut down on dishes. 
To make, you'll add salmon and cauliflower to a sheet pan. You'll top each piece of salmon with mustard and the spice rub, then drizzle cauliflower with oil and sprinkle with the same spice rub. You'll bake until salmon has cooked through and cauliflower is soft. It doesn't get much easier than that! 
What you'll need:
1 tsp dried rosemary

1 tsp dried thyme

1 tsp dried paprika

1 lb salmon fillets

1 tbsp dijon mustard

1 large head cauliflower

1 tbsp olive oil
Makes 4 servings 
Ready in 35 minutes
Don't miss a thing! Subscribe to receive the latest recipes and healthy eating tips straight to your inbox! 👇
About Brittany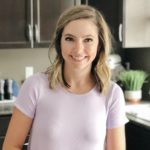 Hi there! I am a registered dietitian and I  💚  food! I am passionate about making it easier for busy people to eat well by sharing quick and healthy recipes. Healthy cooking at home can seem overwhelming, but it doesn't have to be. I love helping people uncomplicate weeknight dinners and reduce stress around meal time, so I'm so glad you're here!
---
---