We've brought together all you need to know about the different types of pasta on the market to make your decision before you shop!
Author: Christina Iaboni
Pasta is the ultimate weeknight dinner meal; it's comforting, satisfying and once you boil some water, you can cook most types in 10 minutes or less! But with so many varieties on the market, choosing the right noodle for your household can be overwhelming. Continue reading for everything you need to know about the different types of pasta.
Need some pasta recipe inspiration? Check out our favourite Balanced Pasta Recipes.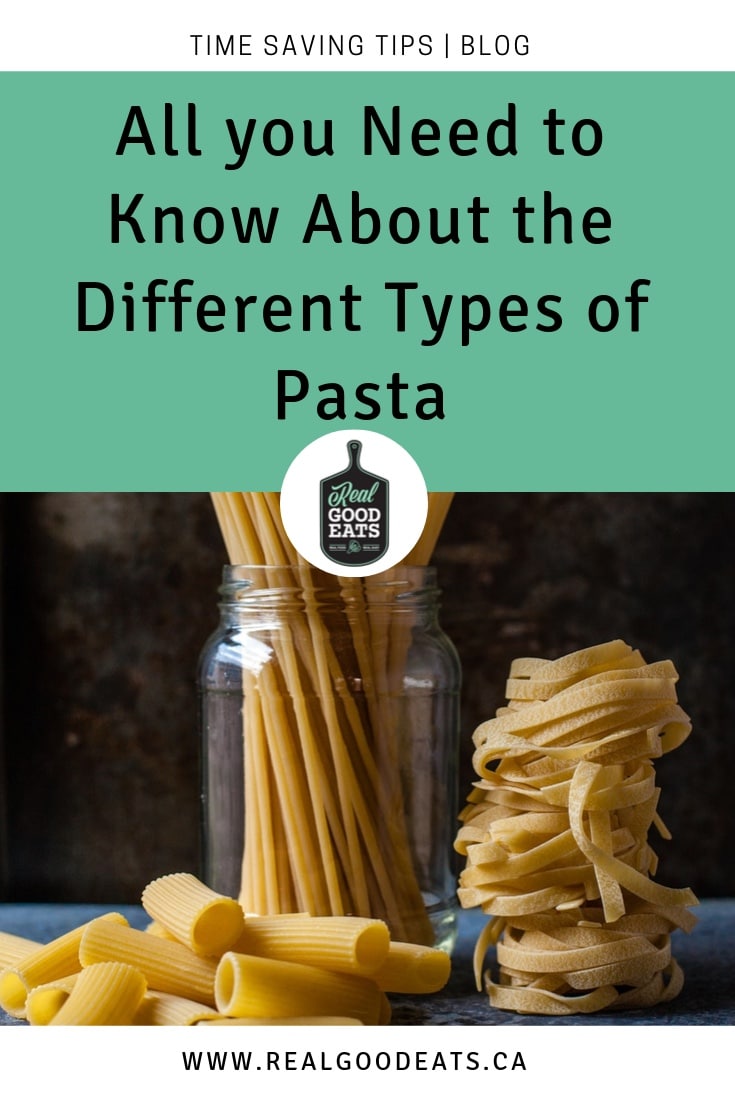 Growing up in an Italian household, my mom would make a homemade sauce on Sundays and we would have pasta 2-3 times a week for dinner. We typically would eat white pasta, that seemed to be the only kind back then, but today there are so many varieties available at the store that it can be hard to know what is the best option.
So, to help you save time in the grocery store, I am breaking down all the different types to help make your grocery shopping easier.
All you Need to Know About the Different Types of Pasta
Wheat Pasta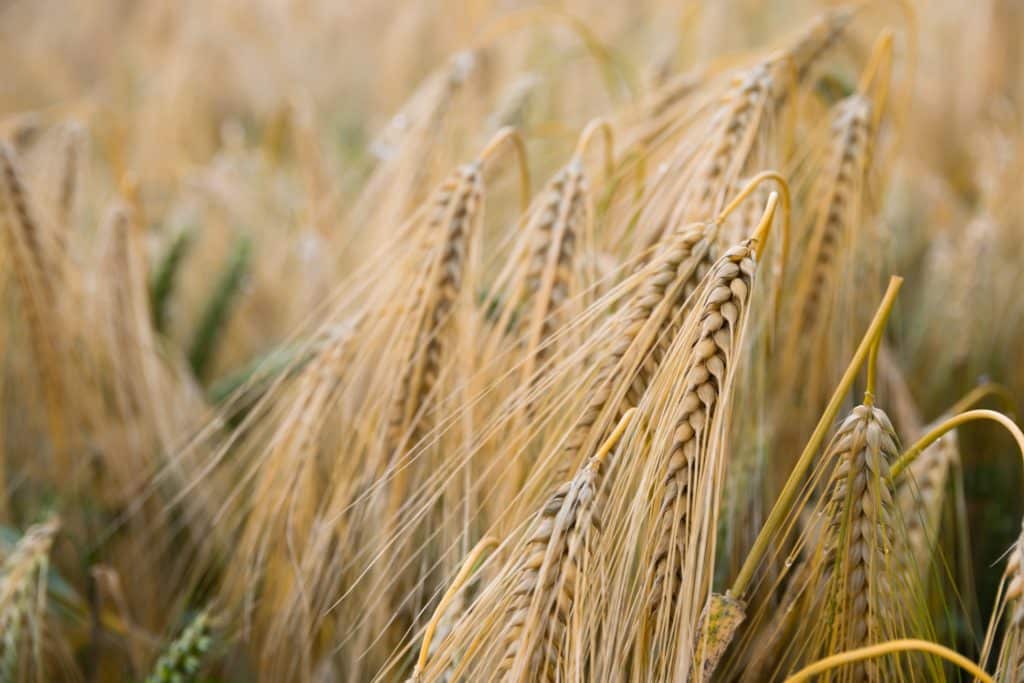 These are the classic kinds of pasta that are made out of durum wheat semolina, a type of wheat flour, and include both white/refined pasta and whole grain. Both of these are inexpensive and can be stored in the pantry for a long time, many boxes have a best before date of at least two years.
White pasta produced in Canada must be enriched with thiamine, riboflavin, niacin, folic acid and iron which are naturally found in whole grain pasta but are lost when the whole grain is processed into white flour. While the refined version has been enriched, whole grain varieties are still typically a more nutritious option since they have gone through less processing and are higher in fibre as a result.
Note – imported pastas are not always enriched, check the label to see what vitamins/minerals have been added if any.
Ancient Grain Pasta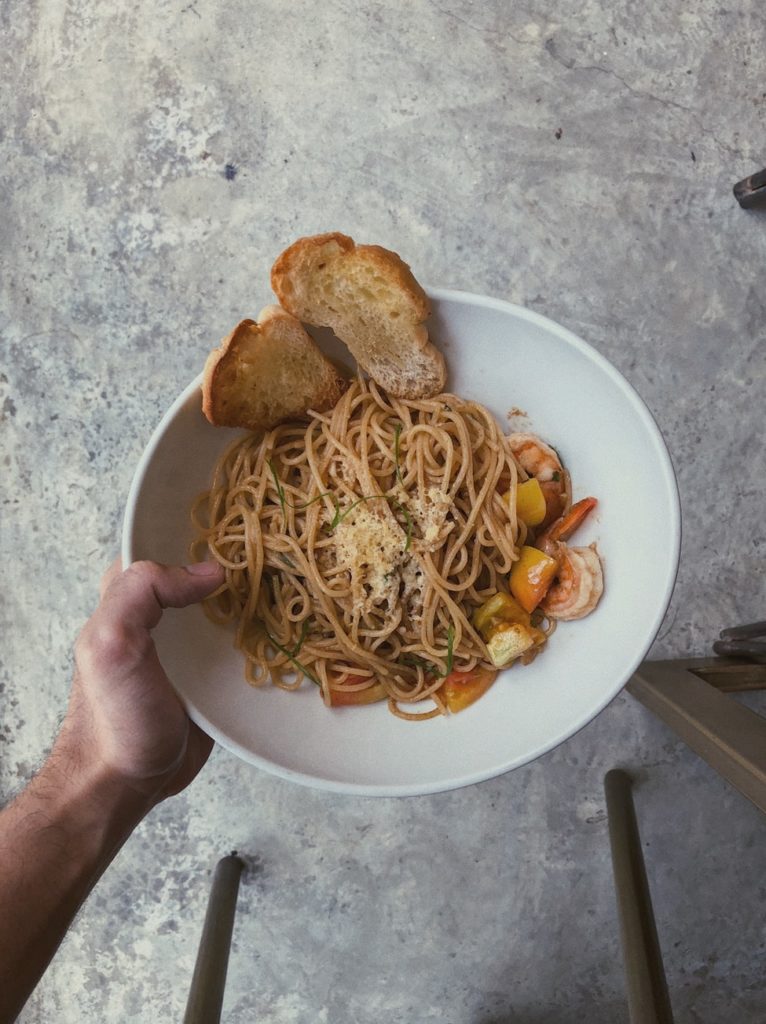 Ancient grains include farro, Kamut, spelt, buckwheat, millet, quinoa, teff, sorghum, and amaranth; while there is no set definition of ancient grains, the Whole Grains Council generally defines these as grains that have largely been unchanged for the last several hundred years.
Are ancient grains a healthier option? Not necessarily. Many ancient grain pastas contain high amounts of fibre and iron, however, whole wheat pasta contains similar amounts and costs a little less.
Ancient grain pastas can cost triple the amount of regular white pasta when you compare them per 100g but they are only about $0.10 more than whole-grain pasta.
Rice pasta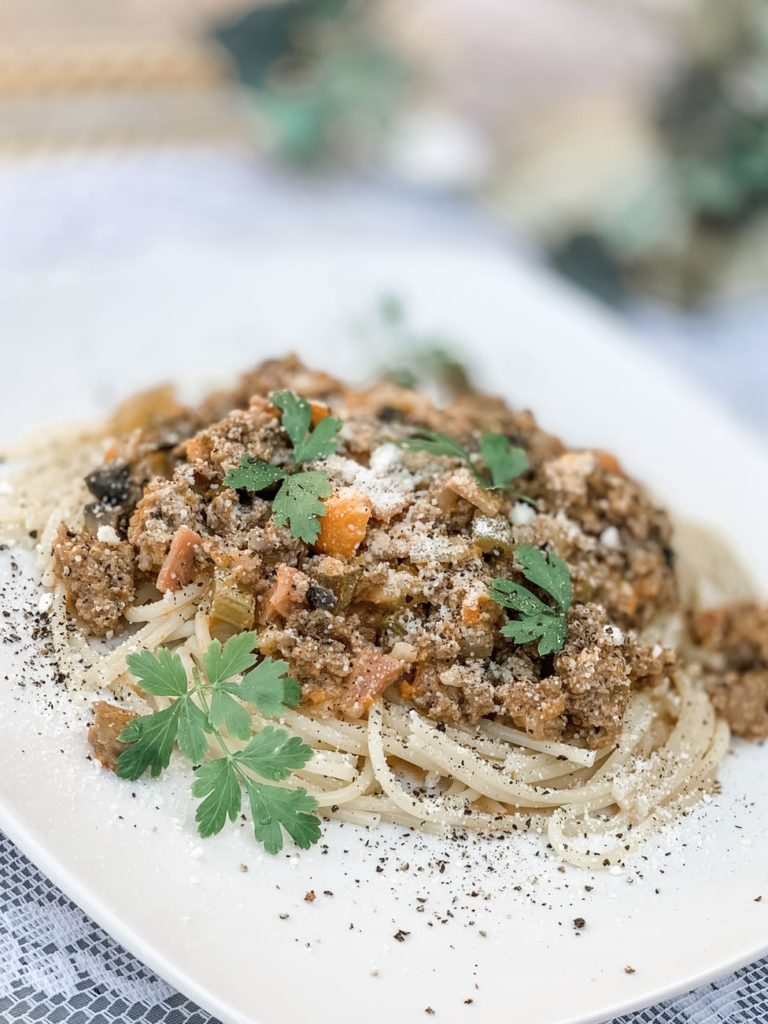 Brown and white rice pastas are available as a gluten-free wheat pasta alternative. The brown, whole-grain variety is higher in fibre than white rice pasta and also contains some important B Vitamins such as thiamin and niacin.
Unlike wheat pasta, rice pasta is not typically enriched and is lower in fibre and most vitamins and minerals compared to brown rice pasta and traditional wheat pastas. If you are choosing rice pasta, go with the brown rice version to get more nutrients into your diet.
The price of both white and brown rice pasta is similar to whole wheat pasta.
Corn pasta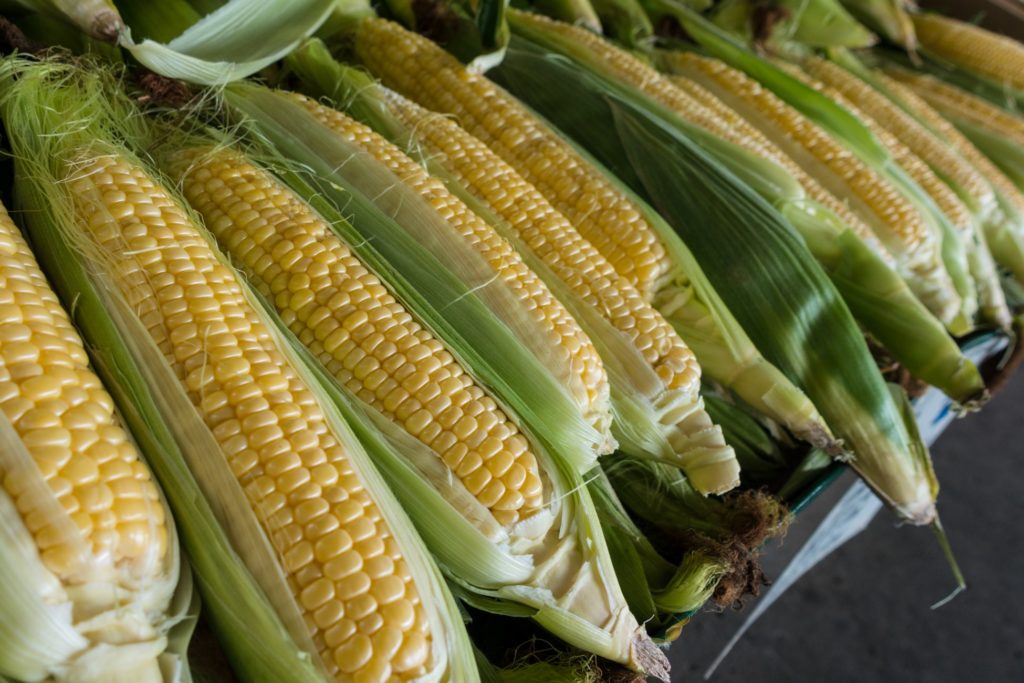 100% corn pasta is available on the market as well as pastas made out of a combination of corn, rice, and quinoa. These pastas are popular options for those following a gluten-free diet, as they closely resemble the texture of traditional wheat pasta.
Since they are not wheat-based, they are not required to be enriched and are low in B vitamins and iron and fibre. But this doesn't necessarily mean your meal will be less nutritious – add a meat or lentil sauce and some vegetables to the pasta to provide a balance of iron, B vitamins, protein, and fibre.
These pastas are pricier than traditional pasta at about 3x/ the price.
Lentil and Bean Pasta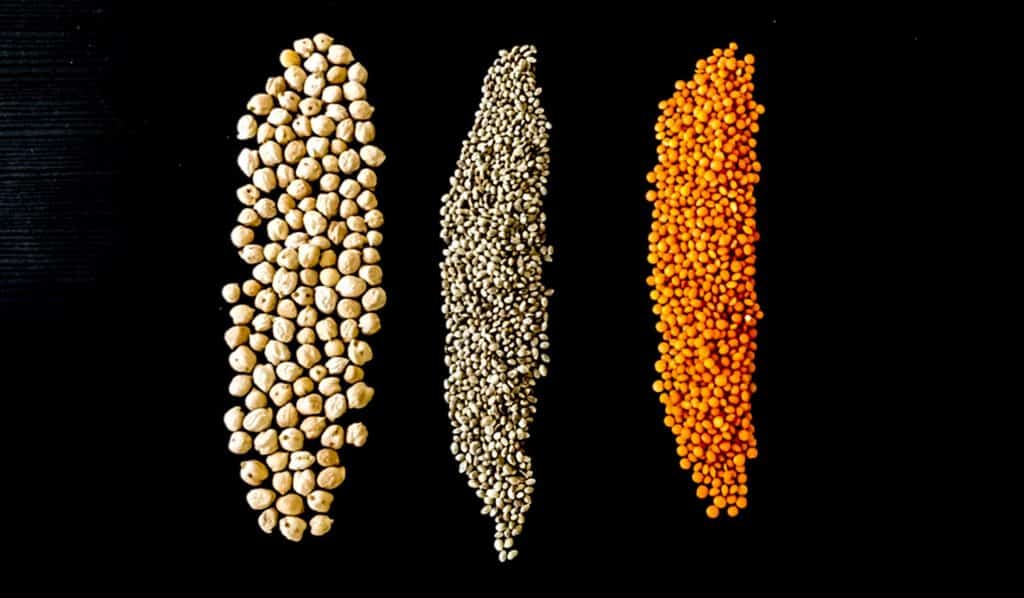 These pastas are gluten-free making them another option for individuals following a gluten-free diet. Lentils and beans are naturally a good source of protein, fibre, and iron, and these pastas are no different. Many brands contain up to 11g of fibre (39% of the recommended daily value) and 23g of protein per 85g serving (1/3 of the package).
Due to the high iron, fibre and protein content, these tend to be a more nutritious gluten-free option compared to corn and rice varieties. However, at more than $5 per serving, they are a much pricier alternative.
Vegetable Noodles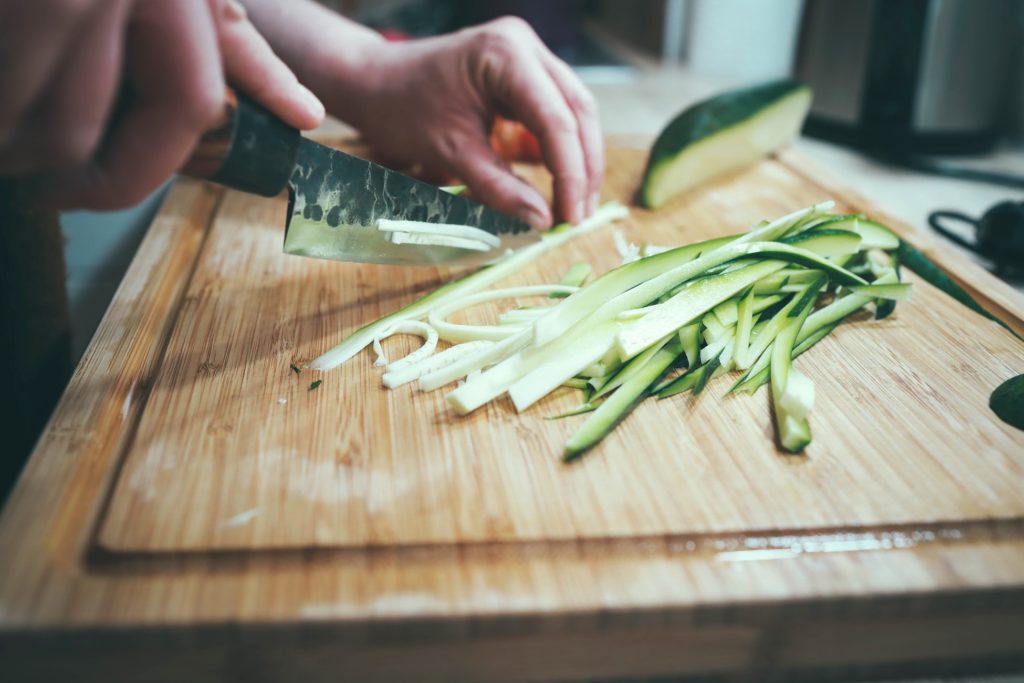 Often made from zucchini, carrots, or beets, spiralized vegetables have become a popular low-carb pasta alternative. You can make them yourself with a spiralizer or purchase pre-spiralized vegetables in the produce or frozen section at most grocery stores.
Although veggies are a great source of vitamins, minerals, and antioxidants, spiralized noodles are typically low in carbohydrates and calories. Not satisfied with veggies alone? Try mixing half spiralized veggies with traditional spaghetti to keep your pasta dishes balanced.
Konjac Noodles
There are a few brands making pasta out of Konjac Root. What's that you ask? Konjac is a plant that grows in parts of Asia that is high in fibre and has no starch. Because the plant doesn't have any starch, the pasta is quite low in calories, only 25 calories for a 210g serving of this brand. The pasta is suitable for those following a Keto-diet or low-carb diet and is also gluten-free.
While konjac root is high in fibre and tends to be quite filling, it is generally a lower nutrient pasta as it is low in protein and contains only a small amount of iron. It is also pretty expensive at around $4 per serving.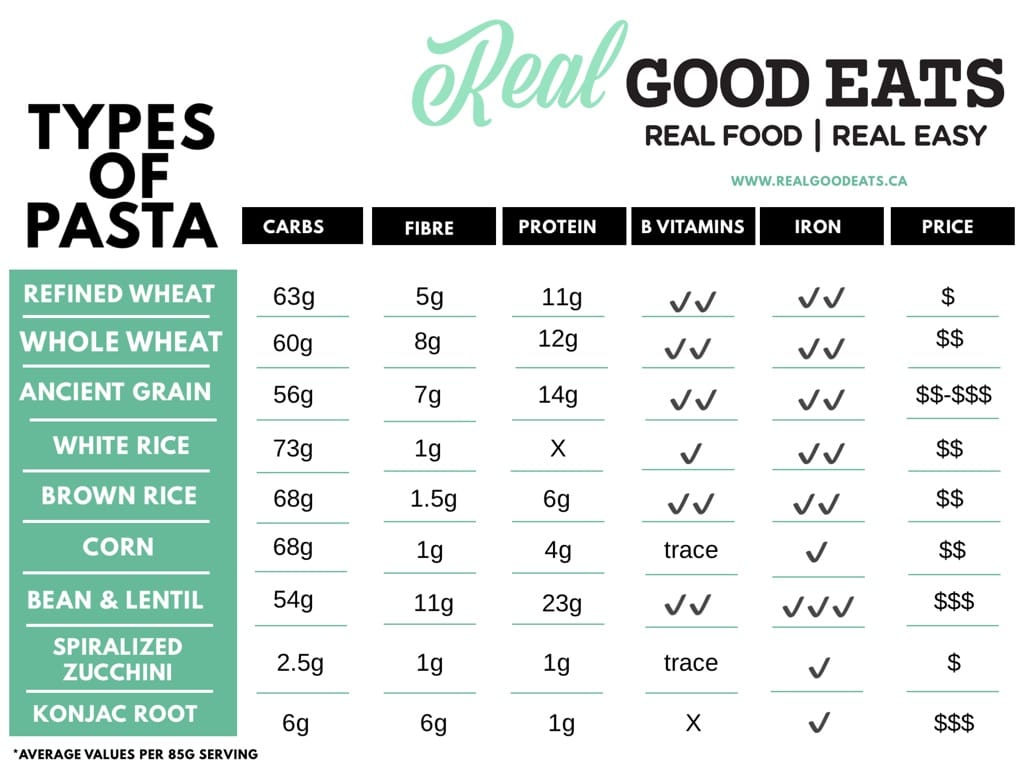 With so many options available at the grocery store, it can be hard to know what to choose. Allergies, taste preferences, nutrition, and cost are all factors to consider when grocery shopping. I hope this article cleared up some information for you and even inspired you to try something new at the store.
Don't miss a thing! Subscribe to receive the latest recipes and healthy eating tips straight to your inbox!
About Christina
Christina is a Toronto-based registered dietitian who has been working in the area of mental health and addictions for several years. She is also a mom, foodie and fitness enthusiast. She has always been passionate about health and nutrition and wants to empower others to improve their physical and mental health by eating nutritious foods. Christina loves to cook and believes that healthy eating doesn't have to be fancy or complicated, if you start with whole foods and good quality ingredients, the flavours will speak for themselves. Follow her on IG @cucina_di_christina for delicious recipes and nutrition tips or check out her blog.