Pumpkin is everywhere right now, and for good reason. While it's best known as your favourite spiced latte or baked good, pumpkin is a versatile veggie that can add a delicious flavour and nutrition punch to many recipes. Continue reading for 7 Ways to Use Pumpkin that Aren't Pie.
Pumpkin, in season September-October, is not only great for decorating your front porch for Halloween, but it can add a nutrition punch to your dinner plate too. Pumpkin is a rich source of Beta-carotene, which the body turns to vitamin A – a fat soluble vitamin found in most dark green and orange vegetables. Vitamin A is known to promote eye health, support the immune system, and encourage healthy skin. Get over 100% of your daily vitamin A needs with just 1/2c puréed pumpkin. Pumpkin is also a great source of fibre – making it a gut friendly food as well.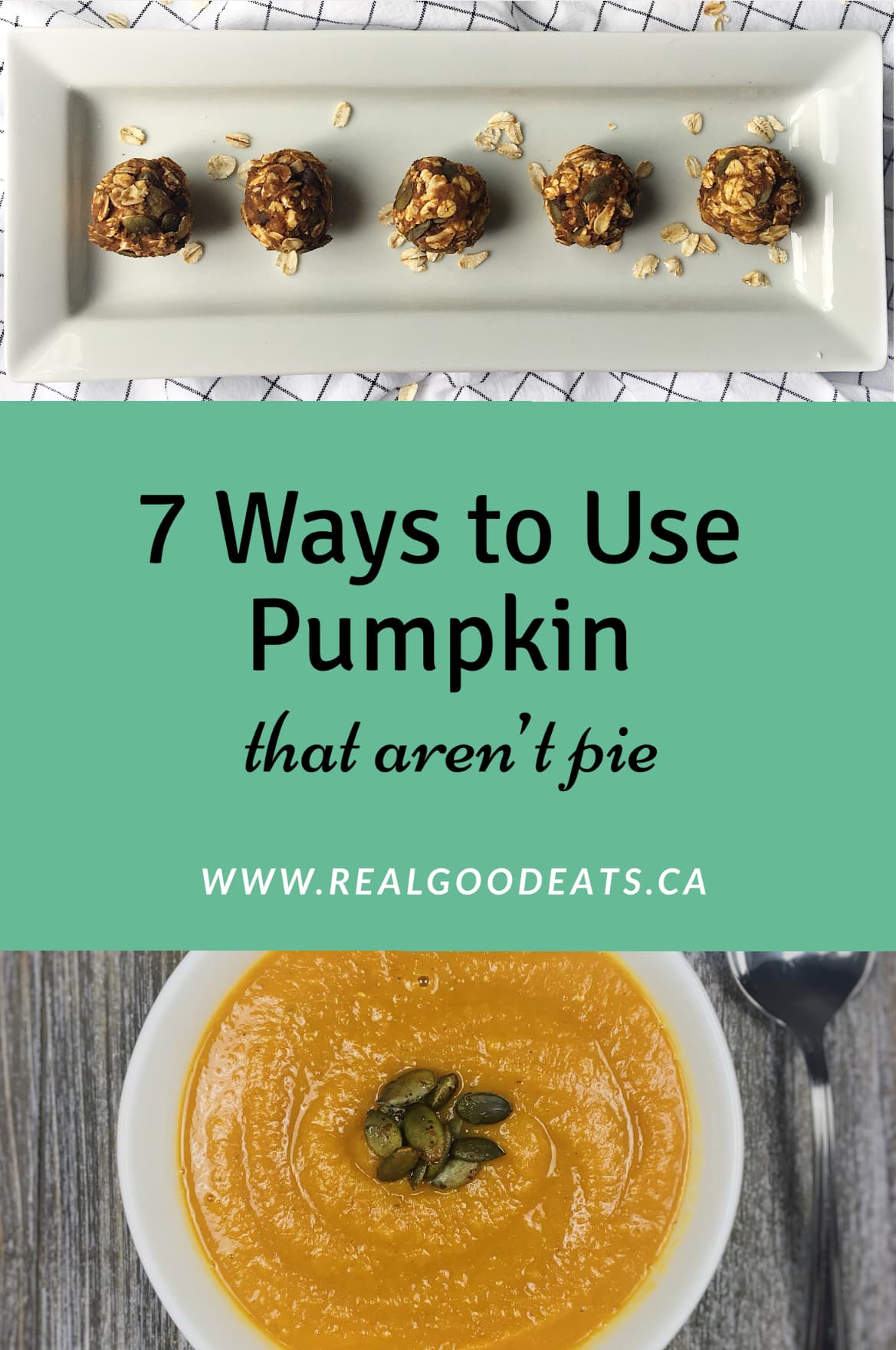 Check your local farmers market or grocery store for a small sugar pumpkin, or canned pumpkin puree for a more convenient way to add this versatile veggie into your meal routine. Not sure where to start? Here are my 7 favourite fall recipes using pumpkin:
7 Ways to Use Pumpkin that Aren't Pie
1.
Pumpkin Red Lentil Soup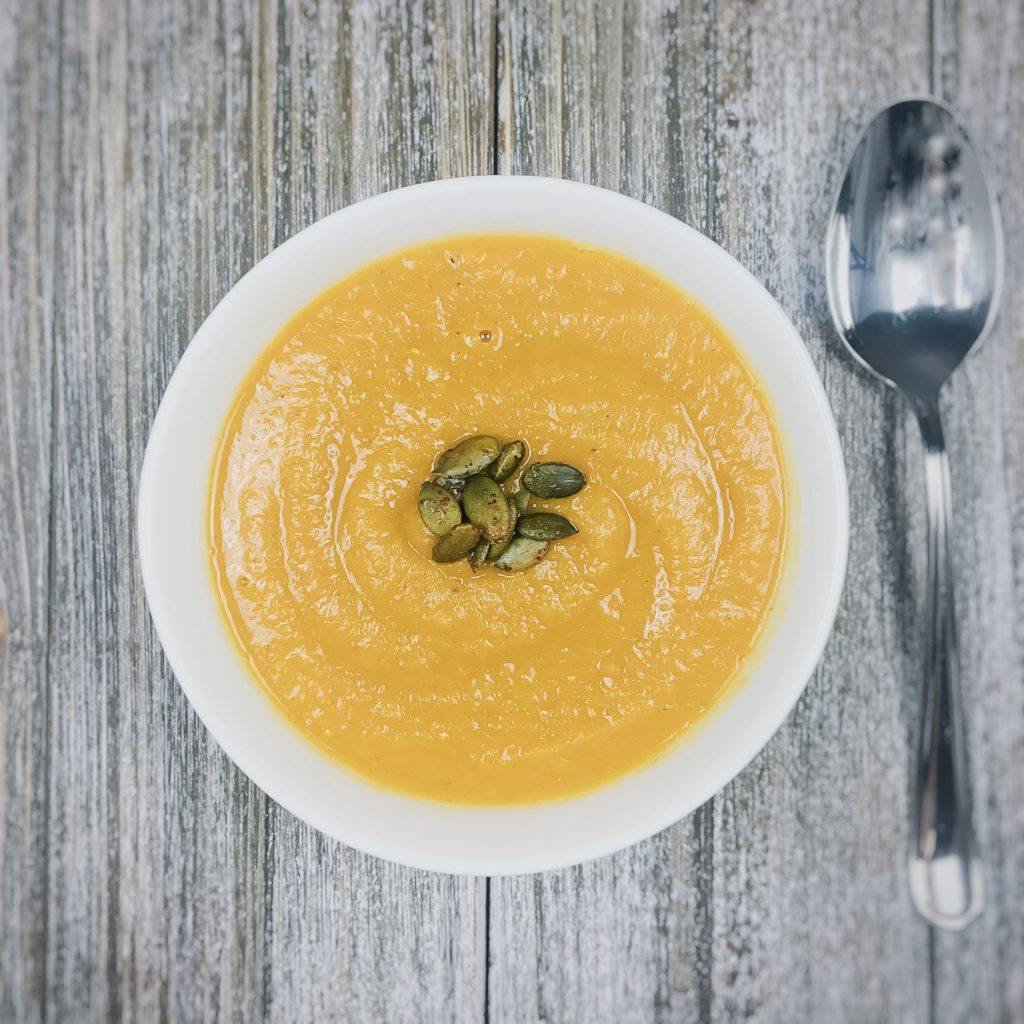 This recipe from Registered Dietitian Pumpkin and Red Lentil Soup recipe from Vincci Tsui comes together in about 30 minutes, and has all of the delicious flavours and spices you're looking for in a fall soup. Using pumpkin adds a boost of nutrition, and lentils add protein to make this a complete balanced meal.
2.
Lentil Pumpkin Salad with Arugula and Feta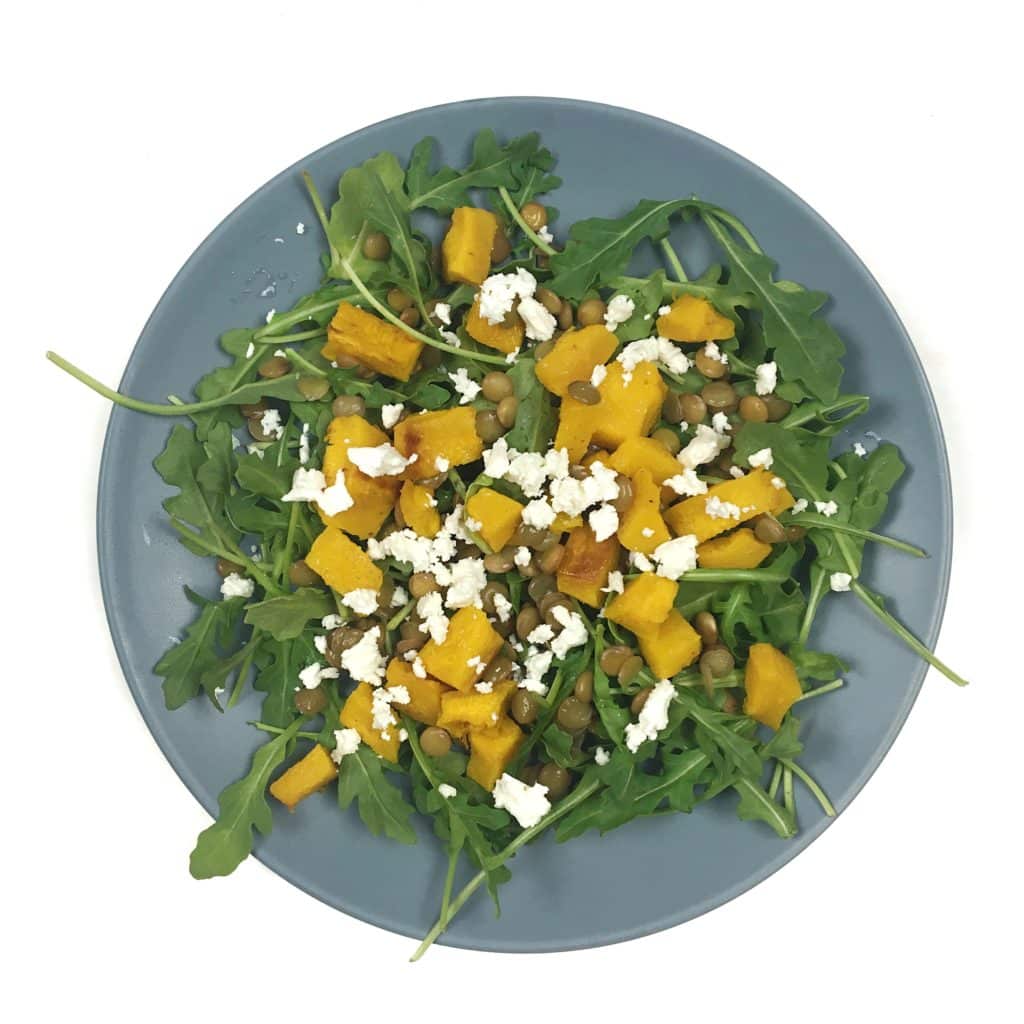 Pumpkin in a salad? I was sceptical too. But this Lentil Pumpkin Salad with Arugula recipe from Anja's Food For Thought not only looks pretty – it's delicious too! With a perfect balance of flavours from pumpkin, arugula, and feta cheese, you'll want to add this one to your fall weeknight meal menu!
3.
Pumpkin Spice Smoothie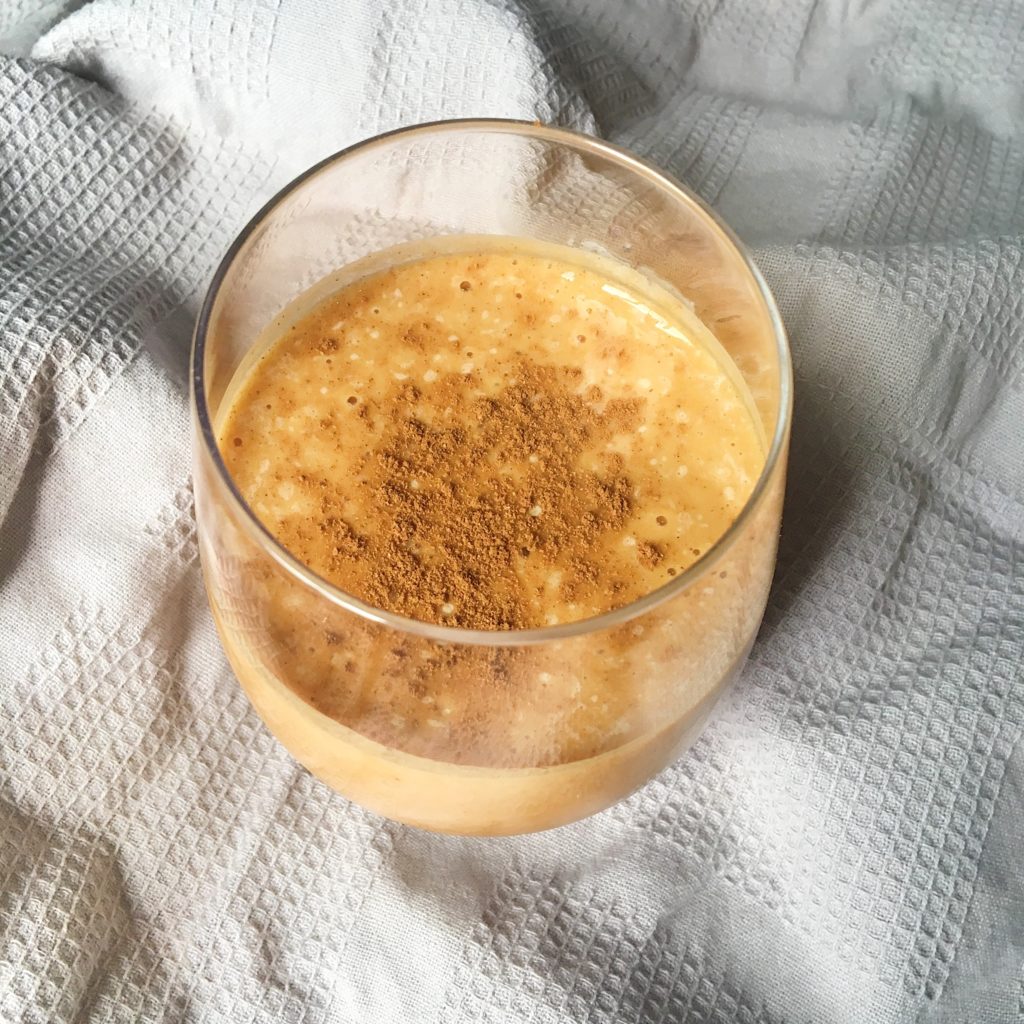 Pumpkin beginner? Smoothies are a great way to start adding this nutritious veg into your meal routine. If you love pumpkin spice – you'll love this recipe from Pumpkin Spice Smoothie recipe from Eating Bird Food.
4.
Pumpkin Chocolate Chip Energy Bites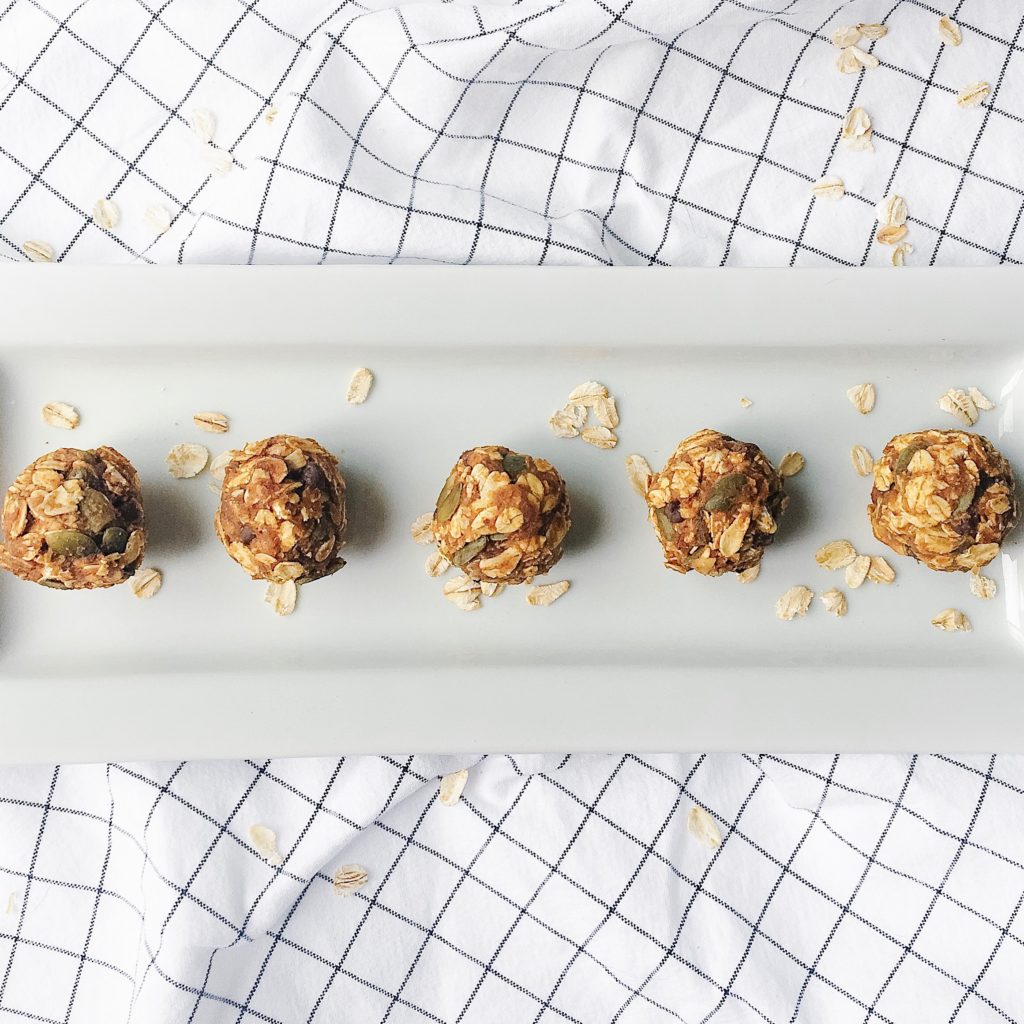 These no-bake energy bites from PumpkinChocolate Chip Energy Bites recipe from Your Choice Nutrition are perfect for a grab and go snack. Loaded with superfoods like ground flax seeds and oats – they'll be sure to keep you energized throughout the day.
5.
Fall Pumpkin Buddha Bowls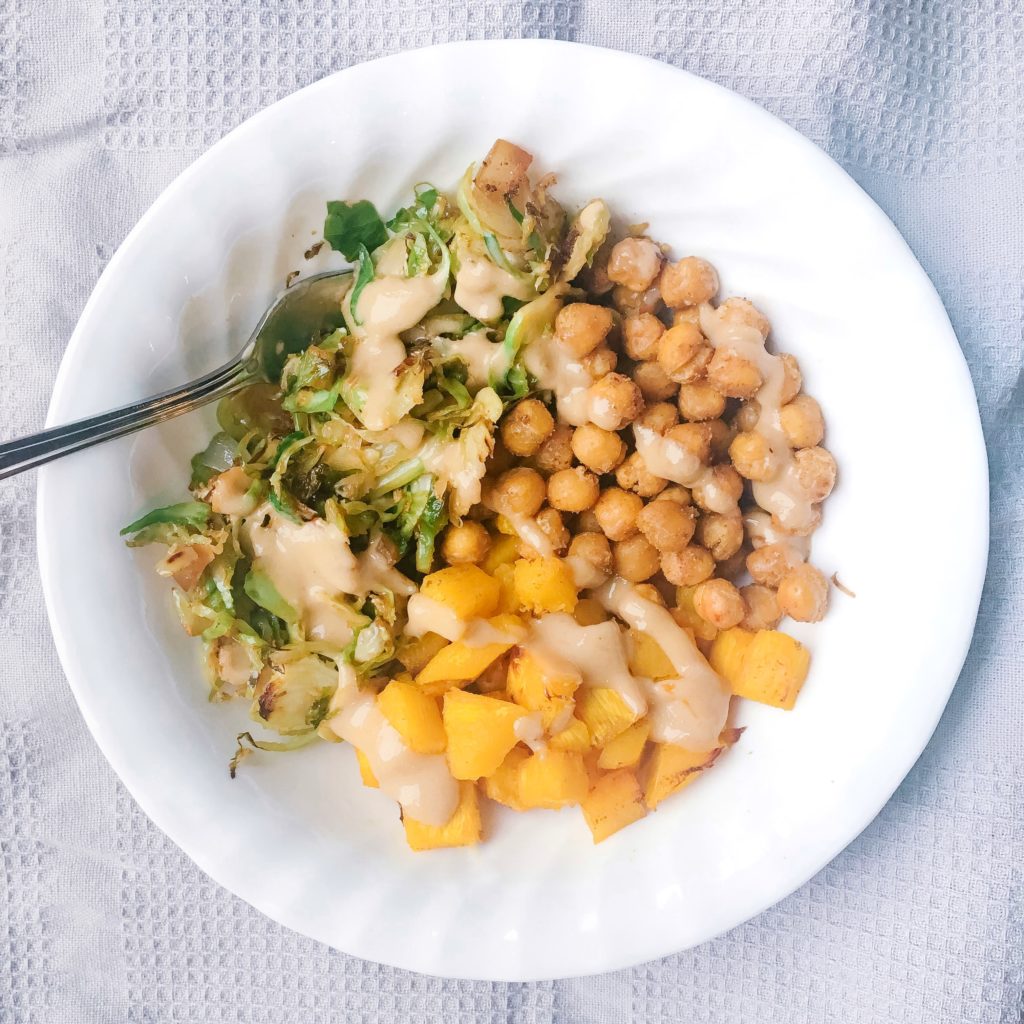 Nothing says fall like a warm roasted veggie bowl. This recipe from Fall Pumpkin Buddha Bowls recipe from Full of Plants is nutritious and perfect for a quick weeknight dinner or meal prep lunches. I love the balance of textures from the roasted veggies and chickpeas, and the Orange Tahini sauce is delish!
6.
Chewy Pumpkin Hemp Granola Bars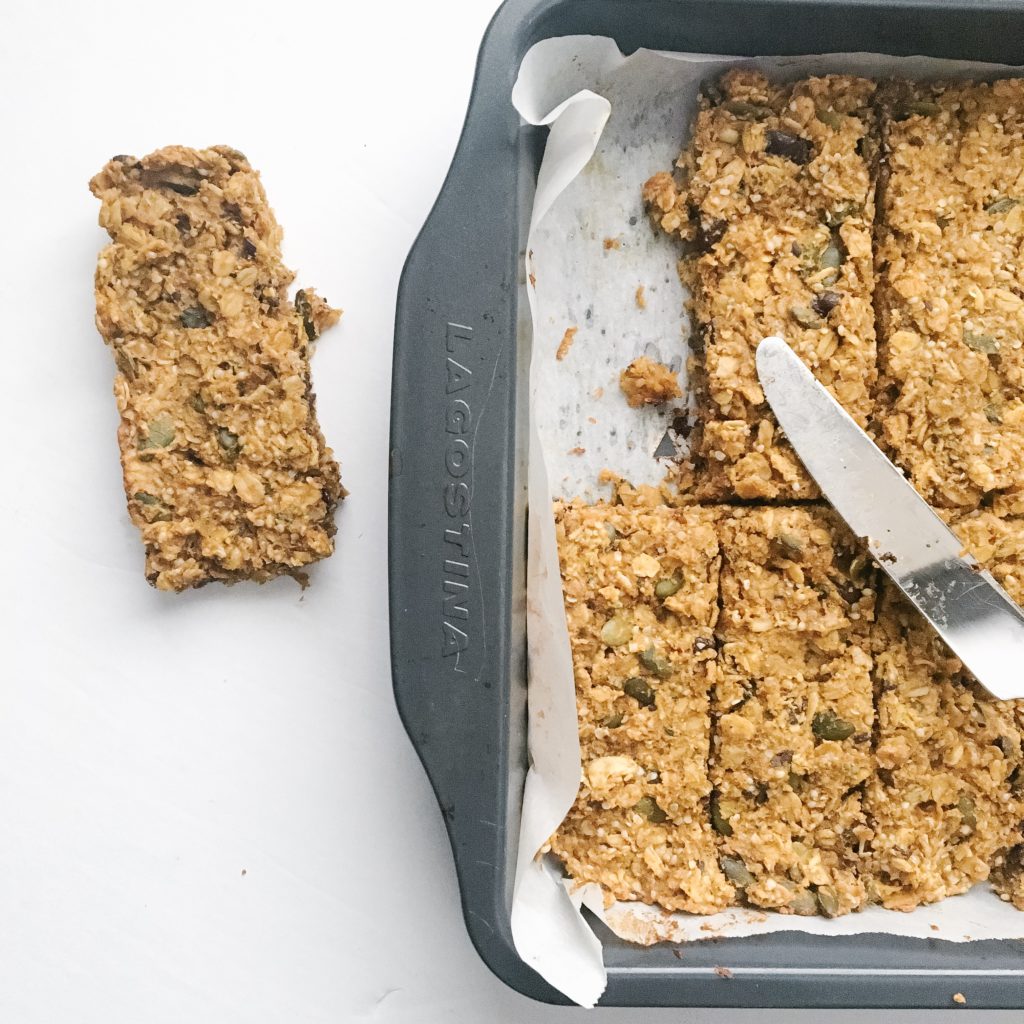 These granola bars from Chewy Pumpkin Hemp Granola Bars recipe from Bucket List Tummy are loaded with whole food ingredients and a great source of protein. Make them ahead for grab and go snacks all week!
7.
30 Minute Turkey Pumpkin Chili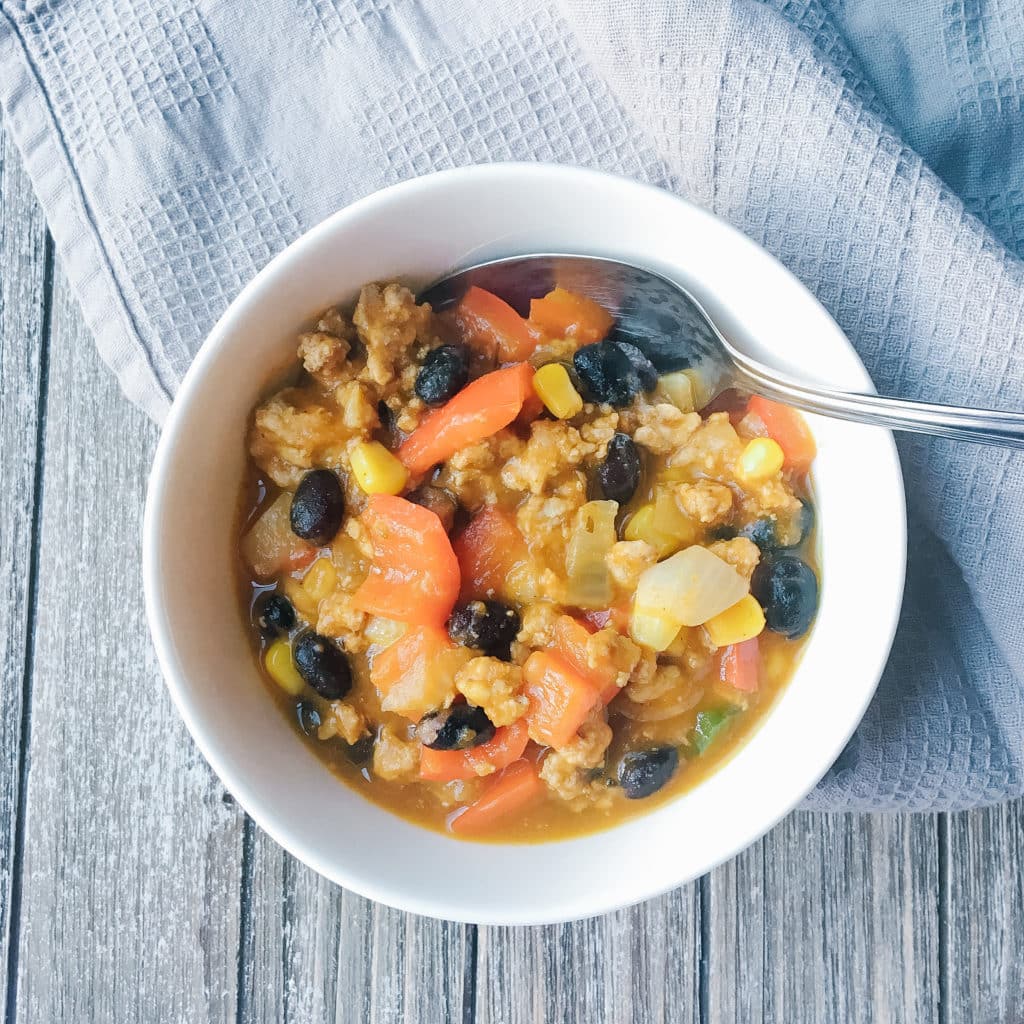 This recipe from 30-Minute Turkey Pumpkin Chili recipe from Sinful Nutrition includes pumpkin as a hidden ingredient for a nutritious spin on traditional chili. Loaded with protein and complex carbohydrates, it's the perfect balanced fall meal. Did I mention it's ready in 30 minutes?
What are your favourite ways to use pumpkin that aren't pie? Let us know in the comments below!
Don't miss a thing! Subscribe to receive the latest recipes and healthy eating tips straight to your inbox! ?
[yikes-mailchimp form="2″]
About Brittany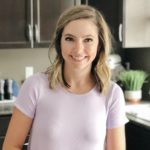 Hi there! I am a registered dietitian and I ? food! I am passionate about making it easier for busy people to eat well by sharing quick and healthy recipes. Healthy cooking at home can seem overwhelming, but it doesn't have to be. I love helping people uncomplicate weeknight dinners and reduce stress around meal time, so I'm so glad you're here!