Fall is a great time to take advantage of seasonal produce in Canada. A routine trip to your local farmers' market or quick stop at a grocery store leads you to a variety of locally grown fruits and vegetables packed with flavour and nutrition. Continue reading for my favourite seasonal fall foods and how to use them!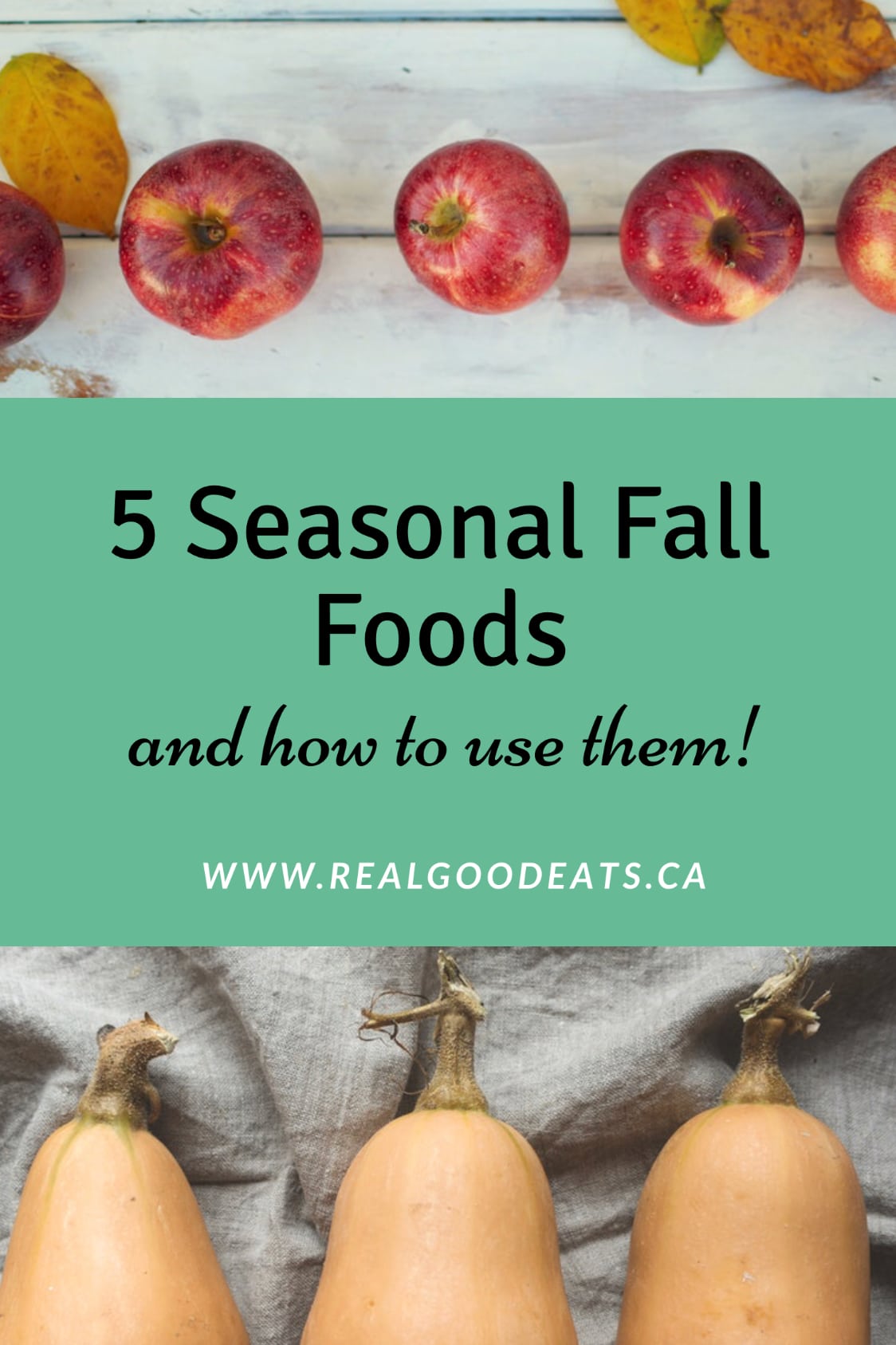 Seasonal Fall Foods and How to use Them
1. Apples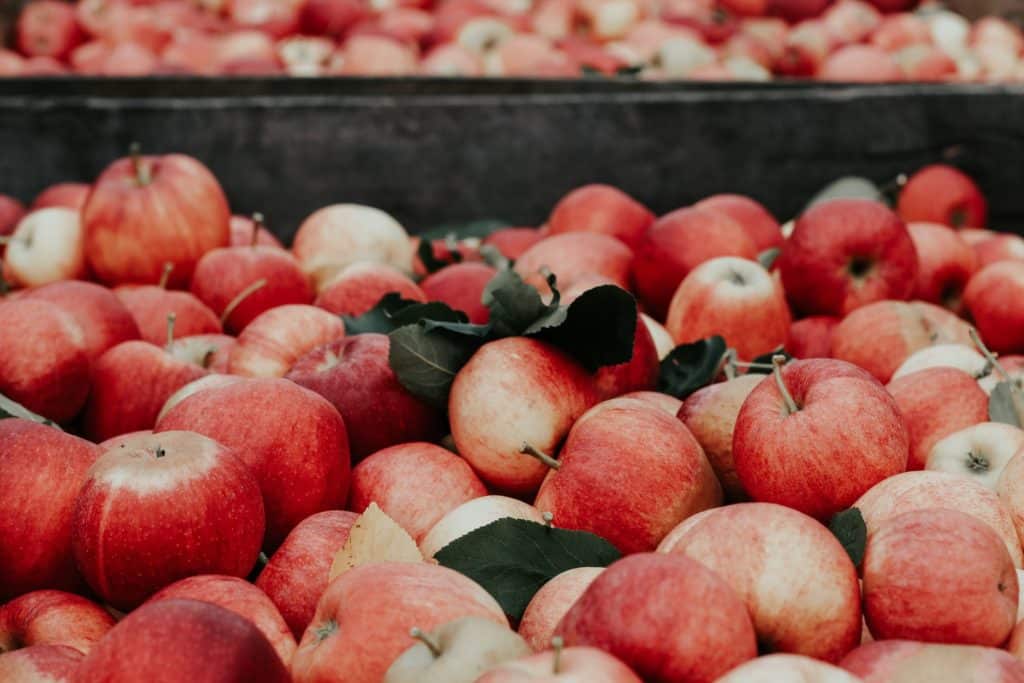 Though we have local apples for a large portion of the year in Canada, fall is when they're at their freshest. A source of Vitamin C and fibre, apples are a versatile fruit that can be used alone for a snack, or in both sweet and savory dishes. Top sliced apples with a small amount of brown sugar and oats, and bake in the oven for a simple crumble, or sauté and pair with your favourite pork dish for a savoury meal.
How to use it:
Apples are a great grab and go snack option, but can be used in meals too! Chop an apple into a fall-inspired salad or add apple chunks to your roasted vegetable pan for a touch of sweetness. Need more inspo? Check out the recipe below ?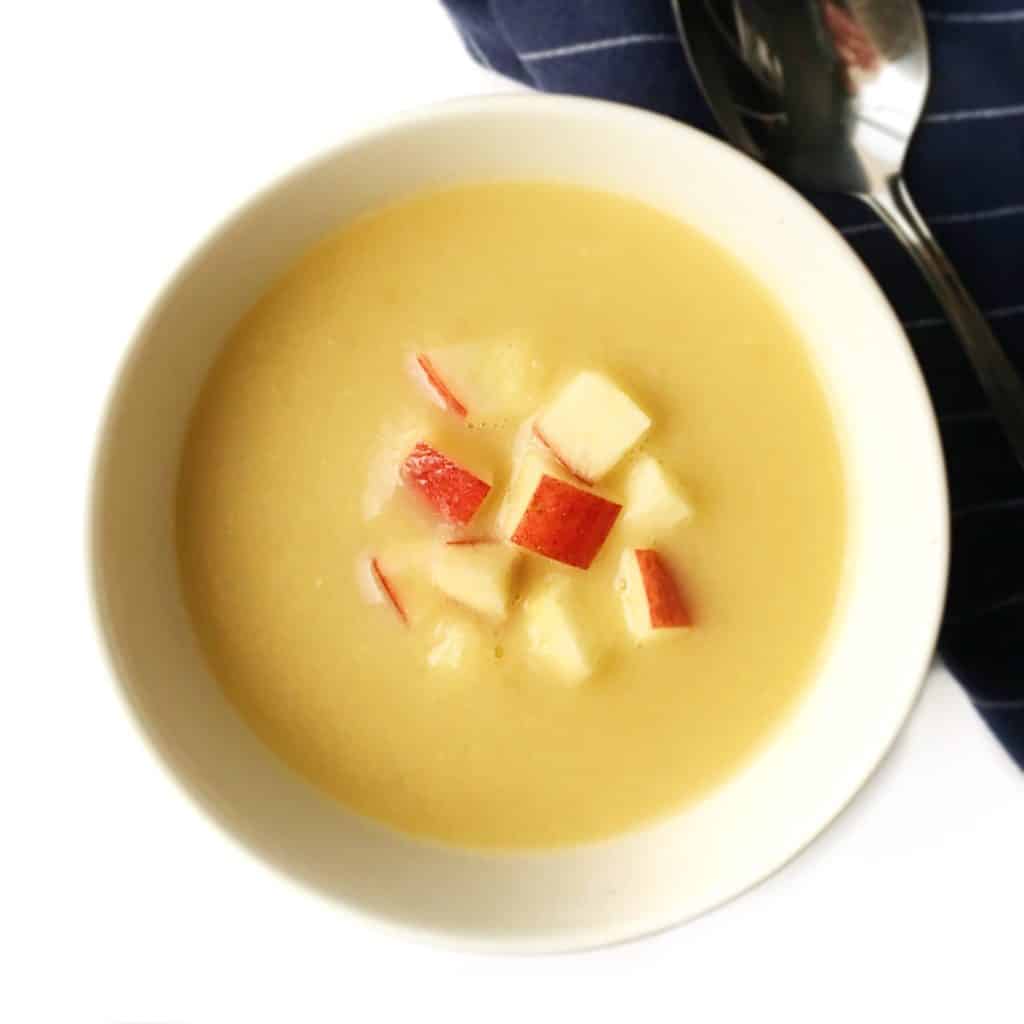 I love this Parsnip, Apple and Brie Soup from Foodland Ontario. Using Brie cheese adds a deliciously silky texture to this soup and provides protein that most cream soups lack. Try it for a simple dinner this week!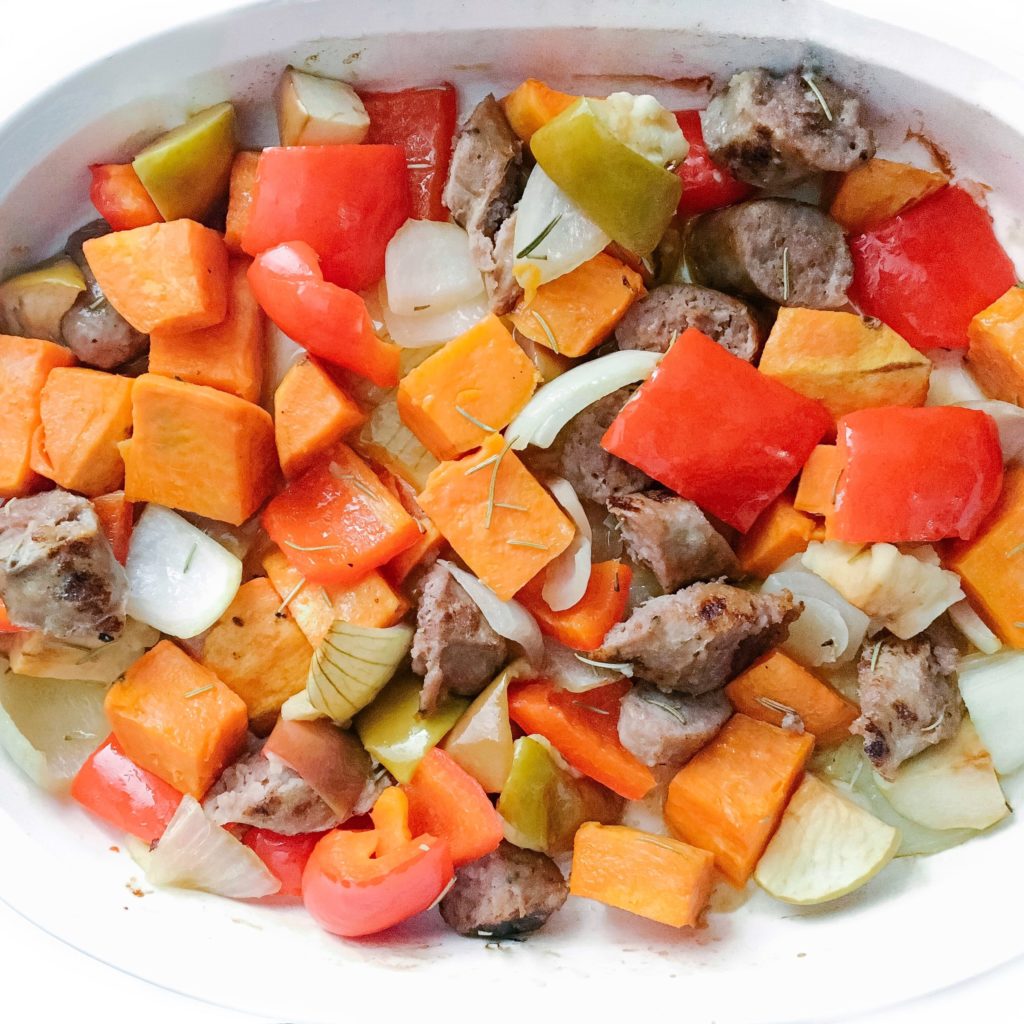 This 6-Ingredient One-Pan Sausage and Veggie Bake recipe is perfect for a busy weeknight dinner. Sausage is pre-seasoned so you'll need fewer ingredients to make this tasty dinner recipe. No need to have tons of seasoning on-hand!
2. Brussels Sprouts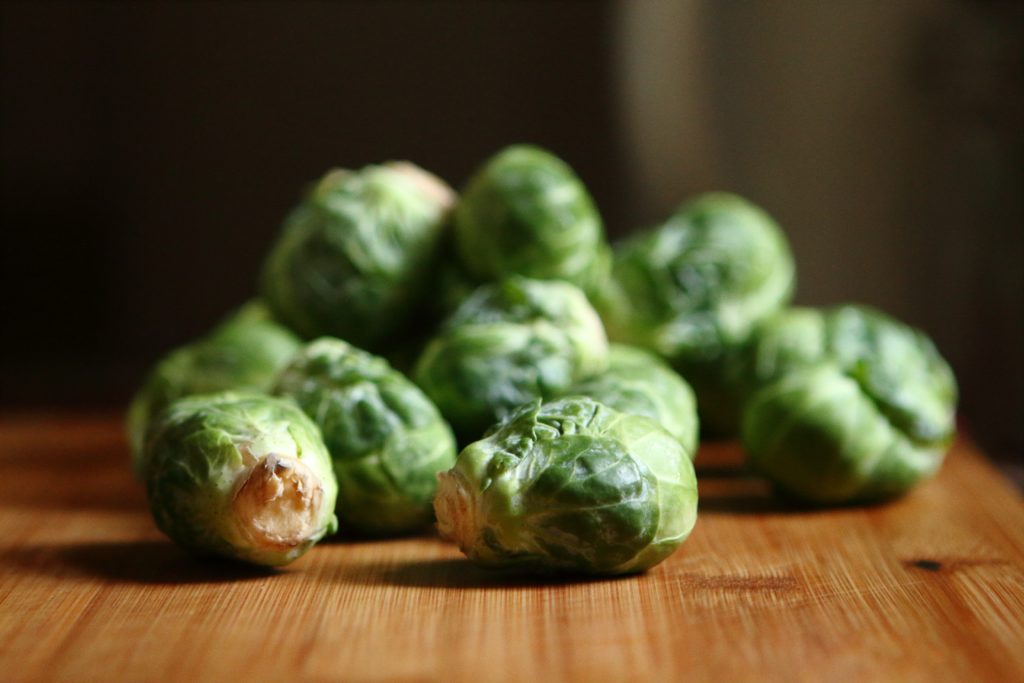 Brussels sprouts are in-season from September to November in Ontario. A source of fibre, potassium, folate, and Vitamin A, these bite-sized cabbages are a nutrition powerhouse.
How to use it:
Enjoy Brussels sprouts roasted with oil, salt, and pepper, stir-fried, or shredded raw in a salad. Regardless of how you prep them – make sure you enjoy this seasonal veggie while it lasts! Need some more inspo? Try one of my favourite recipes below ?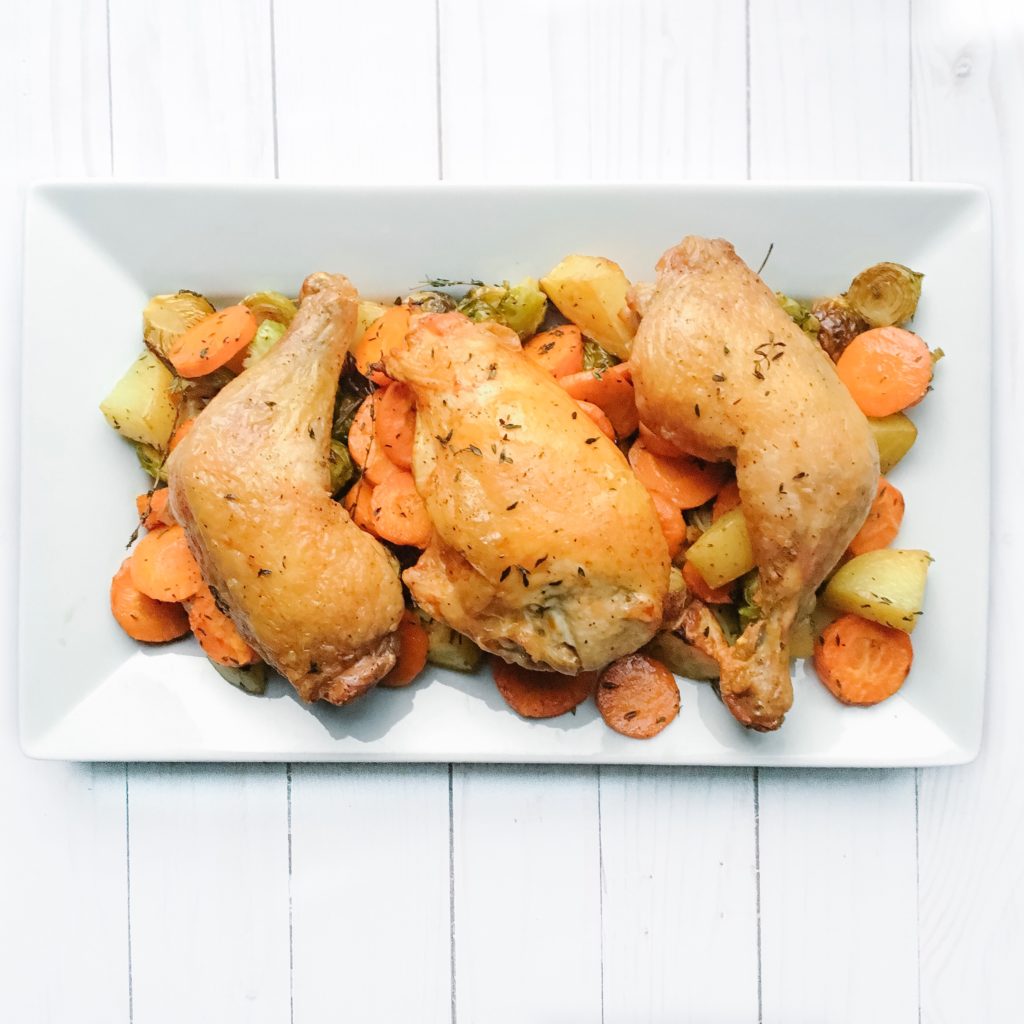 For when you're craving a hearty dinner but don't want to work for it. This Easy Roast Chicken Brussels Sprout, Potatoes, and Carrots recipe from Delish gives you all the feels from Sunday family dinners without the work. I love the balance of protein, veggies, and potatoes in this recipe. You'll love that your dinner basically cooks itself.
Seasonal Fall Foods and How to Use Them
3. Cauliflower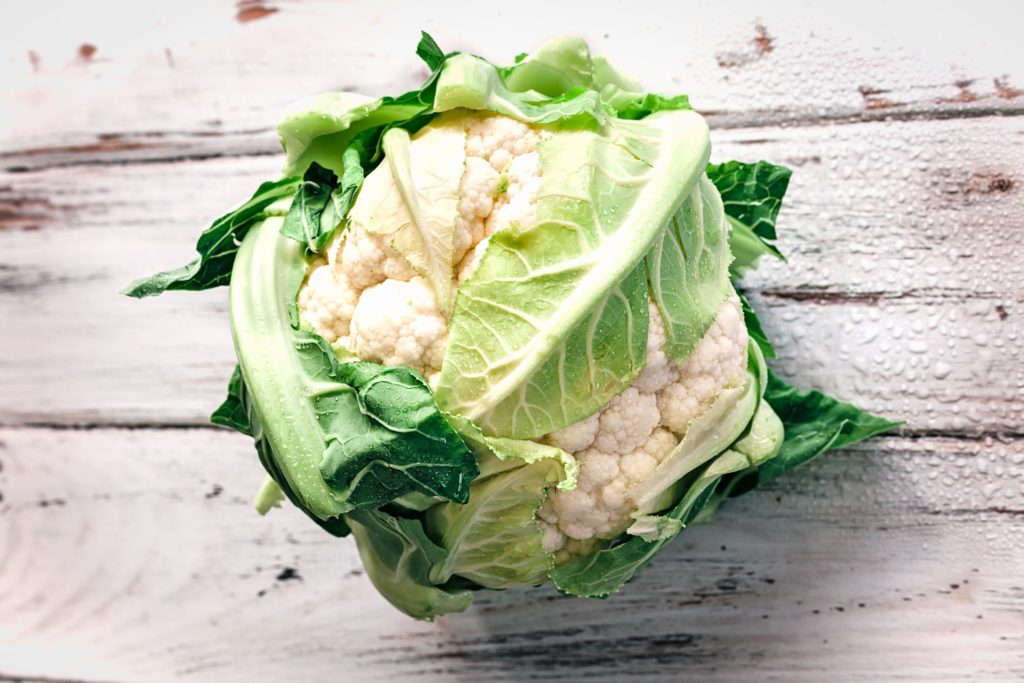 Cauliflower is one of the most popular veggies right now – and for good reason. It's is rich in phytochemicals which help reduce your risk of chronic disease by neutralizing harmful free-radicals in the body. In addition, cauliflower is a source of Vitamin C, folate, potassium, and Vitamin K.
How to use it:
This locally grown veggie is in season June through November. Enjoy it "riced" as a side dish, pureed in soup, or roasted with a bit of oil and your favourite spices. Need more inspo? Check out the recipes below ?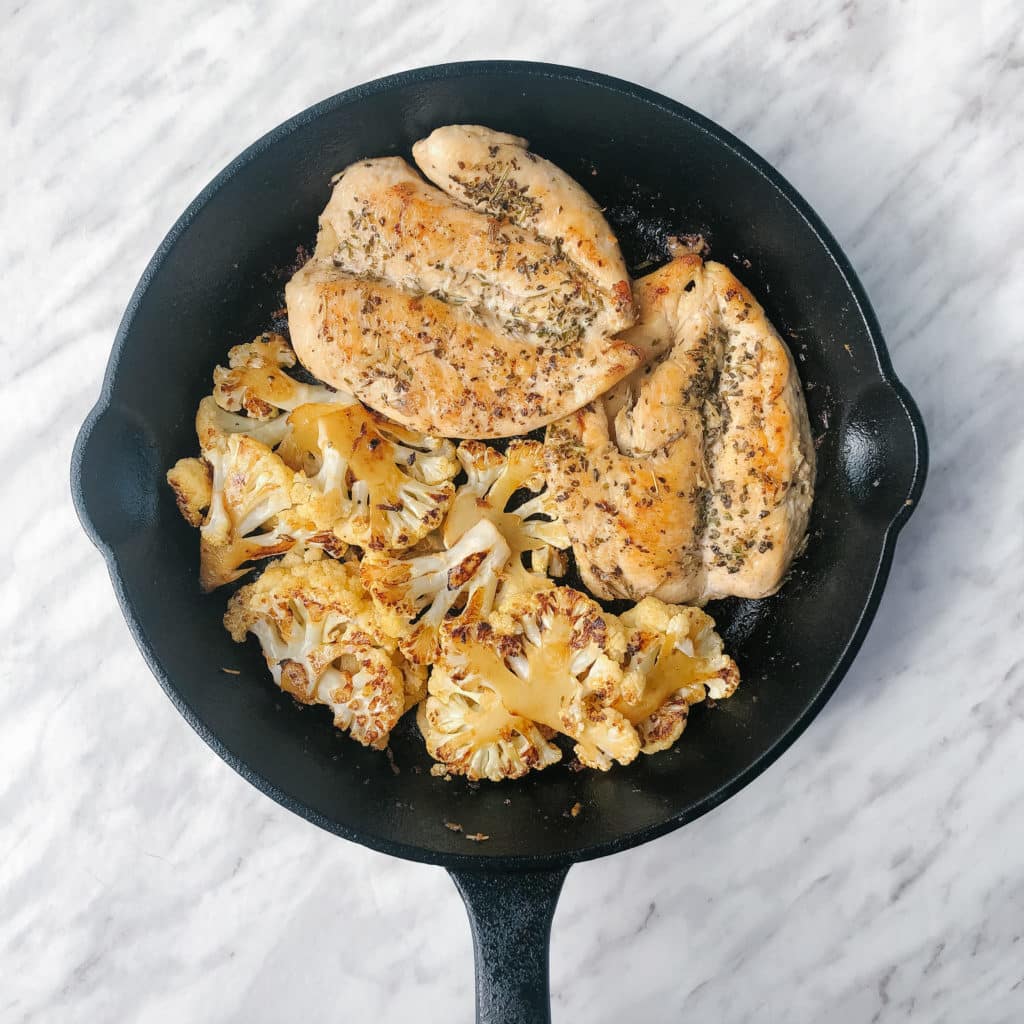 This one-pan meal is full of garlic buttery goodness and is ready in 30-minutes. Need I say more?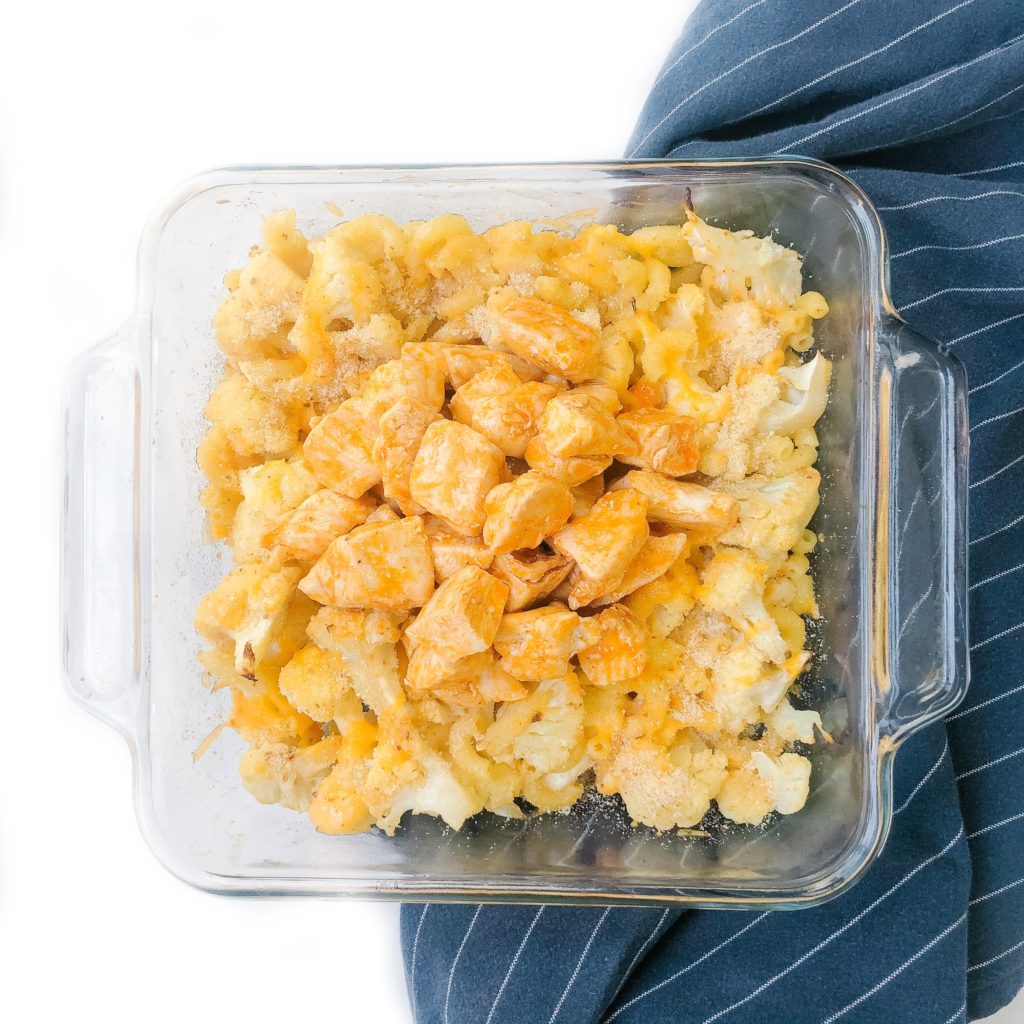 This is not your average macaroni and cheese. This Roasted Cauliflower Macaroni and Cheese with Buffalo Chicken Bites is loaded with veggies and protein, making it not only delicious but nutritious too. Add this recipe to your arsenal for when you're looking for something comforting but you still want to eat your veggies.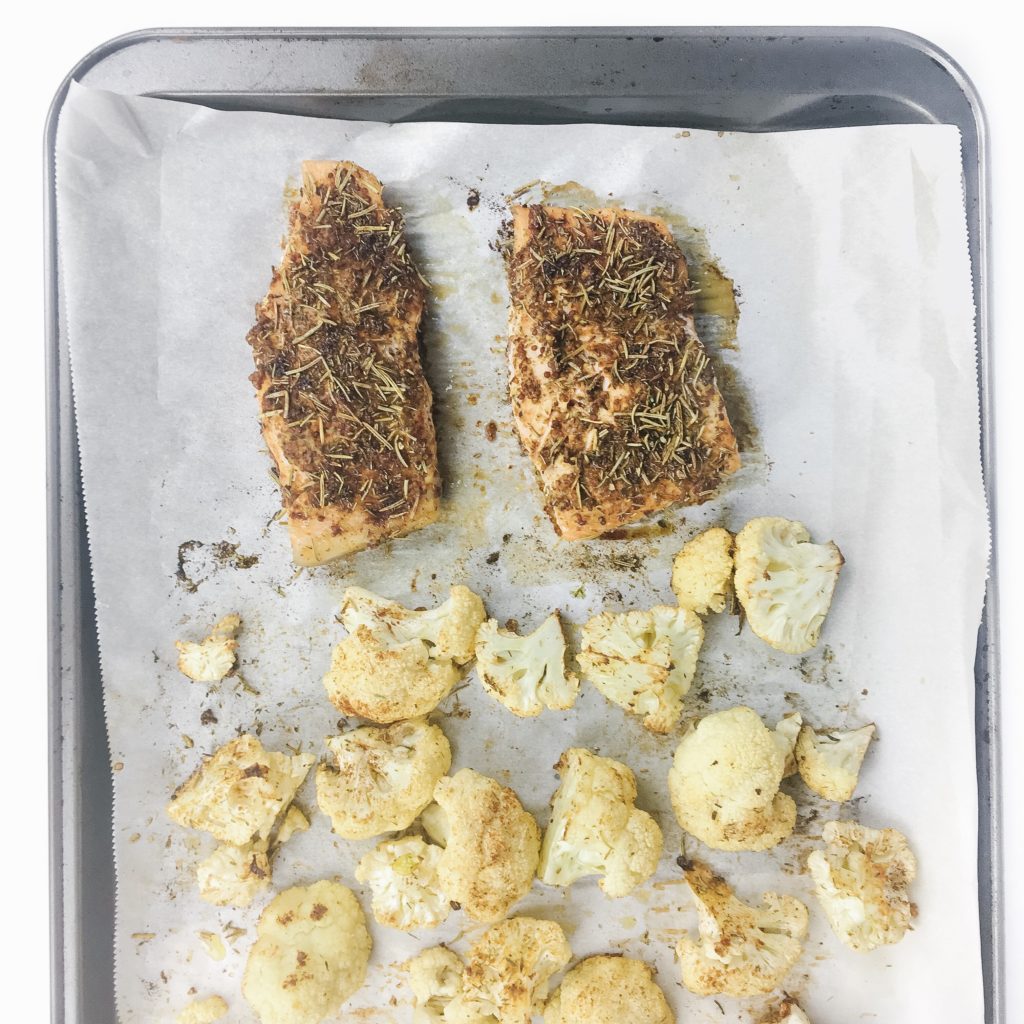 The health benefits of omega-3 fats from fatty fish like salmon are well known, but not everyone loves the taste of it. I love this Sheet Pan Salmon and Cauliflower with Spice Rib recipe from Tasty Seasons. The spice rub is a flavourful lower sodium option to typical sauces used in salmon recipes, and it cooks in one sheet pan to cut down on dishes.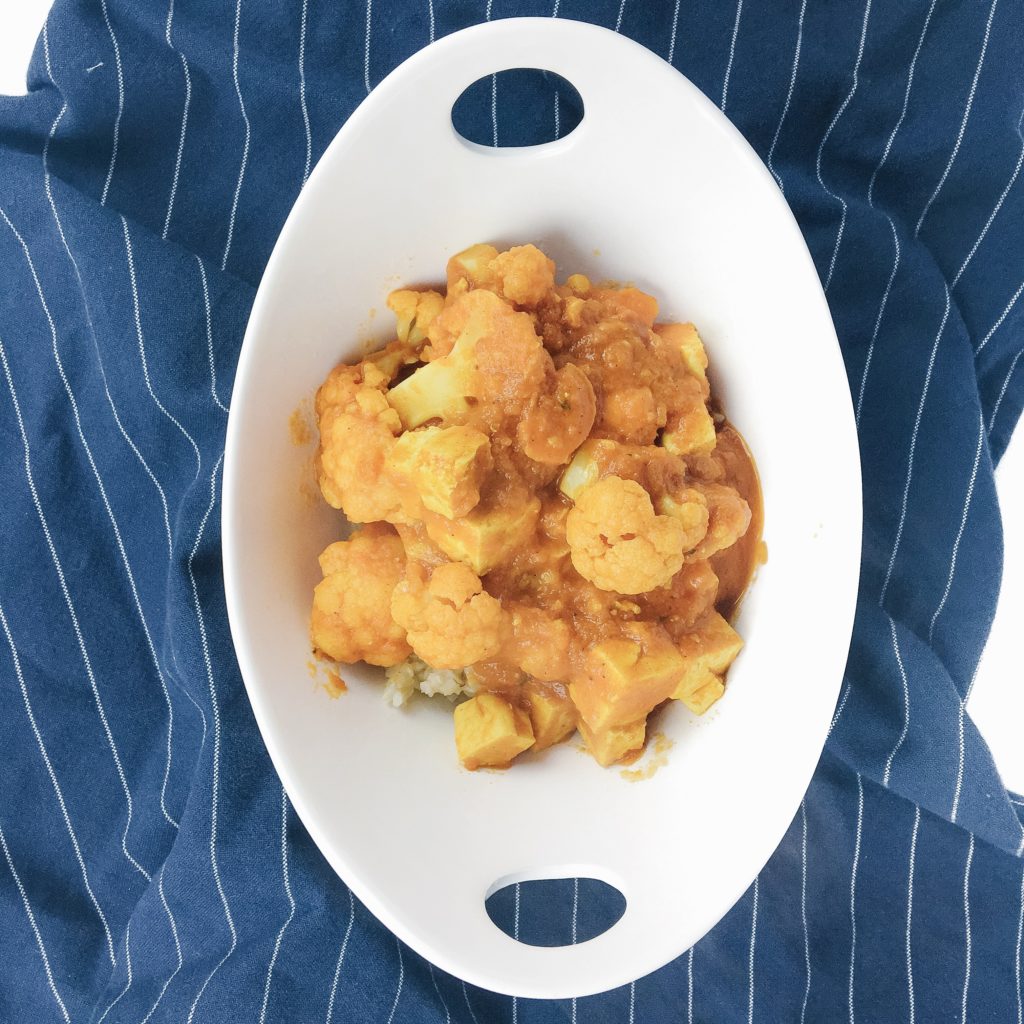 This Quick tofu Cauliflower Korma recipe from Yummy Beet is a flavourful korma dish that's perfect for a weeknight meal. You'll need an Immersion Blender to make the thick and creamy sauce, but it otherwise comes together simply and in one pot. Not a tofu person? Don't be afraid, tofu picks up the flavours in the korma sauce, making it the perfect recipe for tofu beginners.
Seasonal Fall Foods and How to Use Them
4.
Squash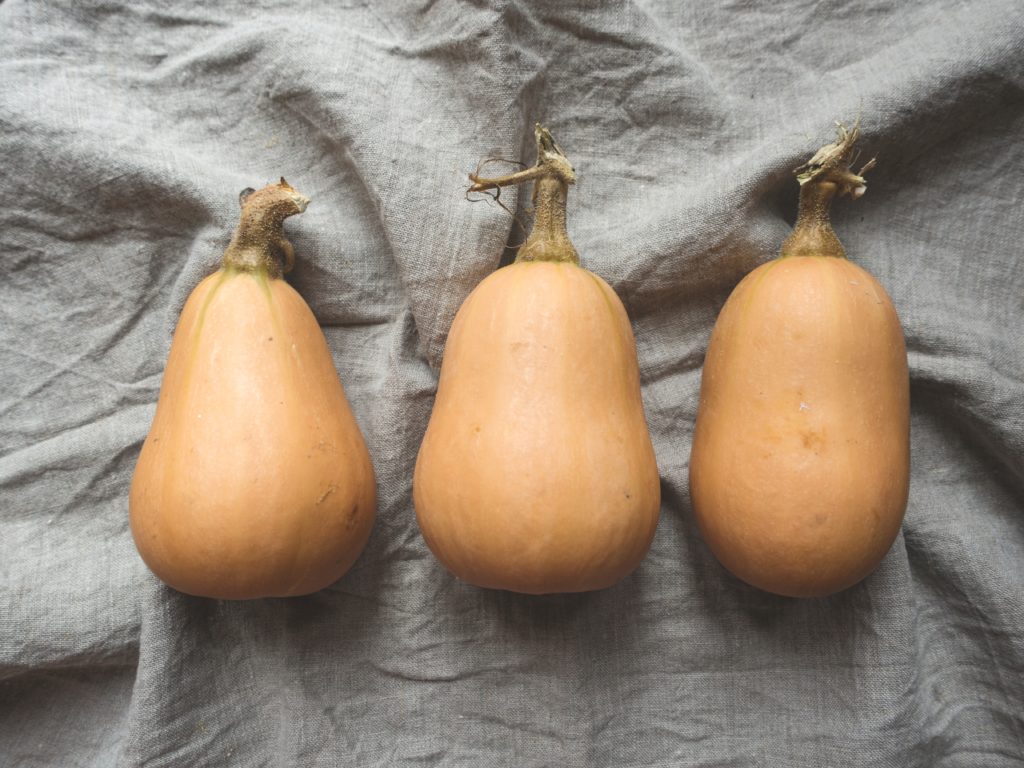 One of the tell-tale signs of fall is spotting varieties of local squash in the grocery store. Squash is a great source of Vitamin A (specifically those with orange coloured flesh), Vitamin C, potassium and folate.
How to use it:
Enjoy squash this fall and winter pureed in a soup, roasted with oil, salt and pepper, or mashed with cinnamon, ginger, and nutmeg for a warm side dish. Need more inspo? Check out the recipes below ?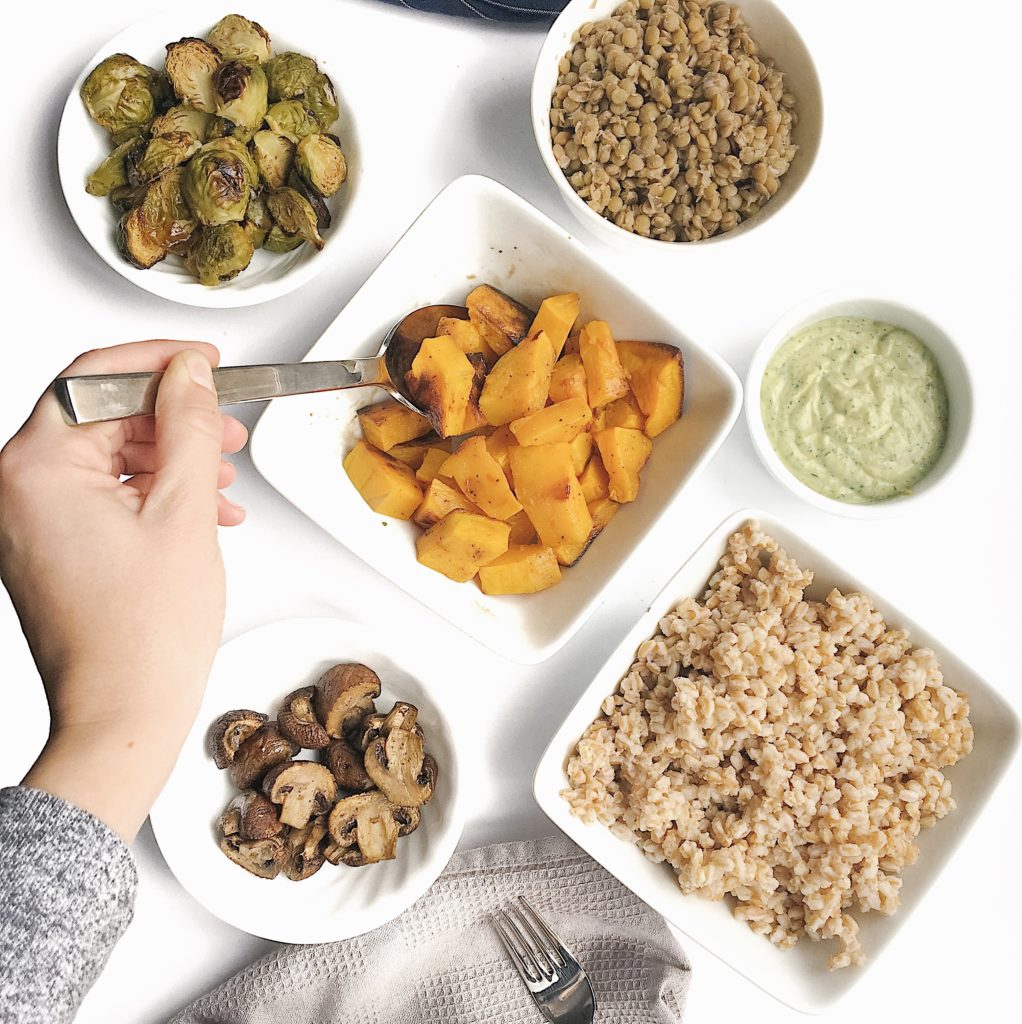 This Roasted Fall Veggie Bowls recipe is simple to make and loaded with seasonal fall veggies. If you love roasted Brussels sprouts, mushrooms and butternut squash as much as I do, this recipe from Delish is a must-try. Balance tip: add lentils as a vegetarian protein source to these bowls, about 1/2c cooked per person.
This quick weeknight Sheet Pan Sausage, Squash and Kale recipe from Today's Parent uses only 6 ingredients for a simple and flavourful balanced meal in one pan. I love how the kale gets nice and crispy when roasted in the last few minutes of cooking. Basically like having kale chips on your dinner plate – yum!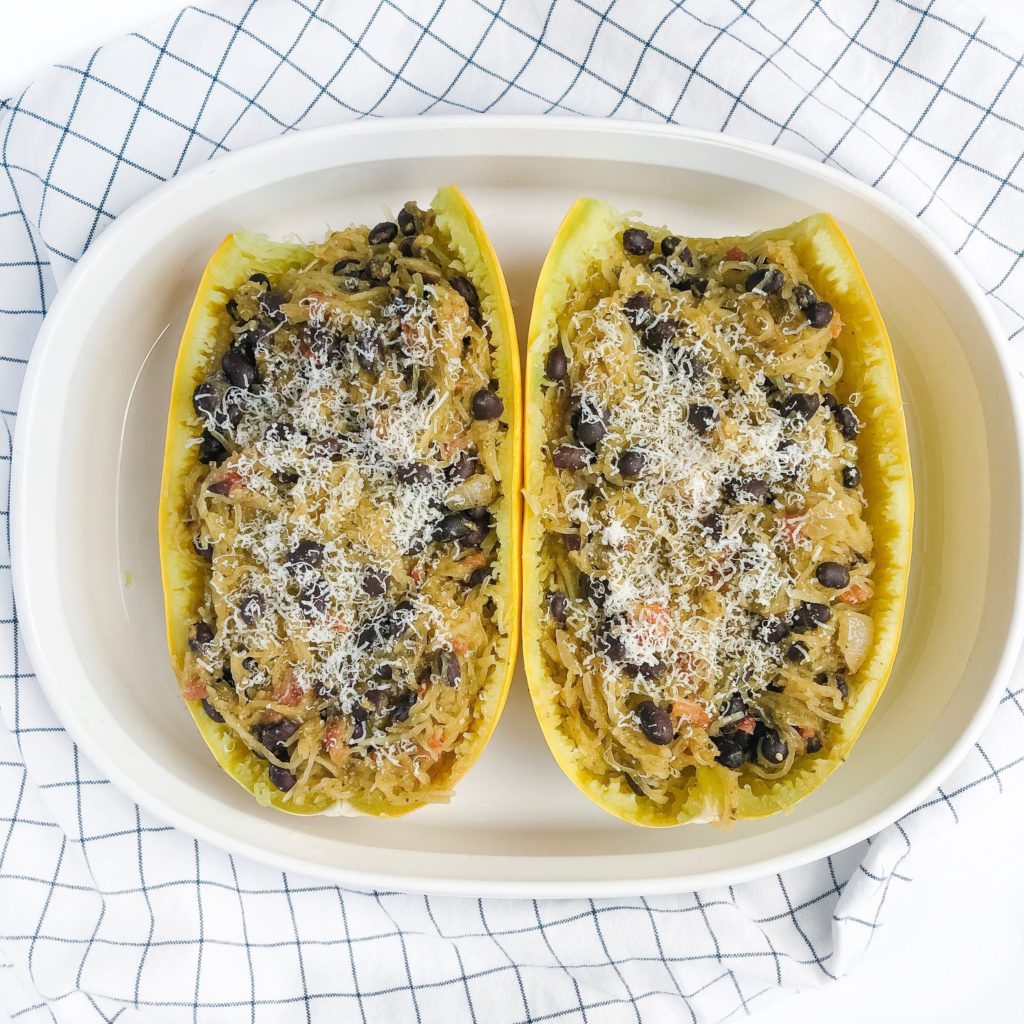 Looking for a 20-minute vegetarian weeknight dinner? This recipe is loaded with nutrition from plant protein and fibre, and simple to throw together.
5. Pumpkin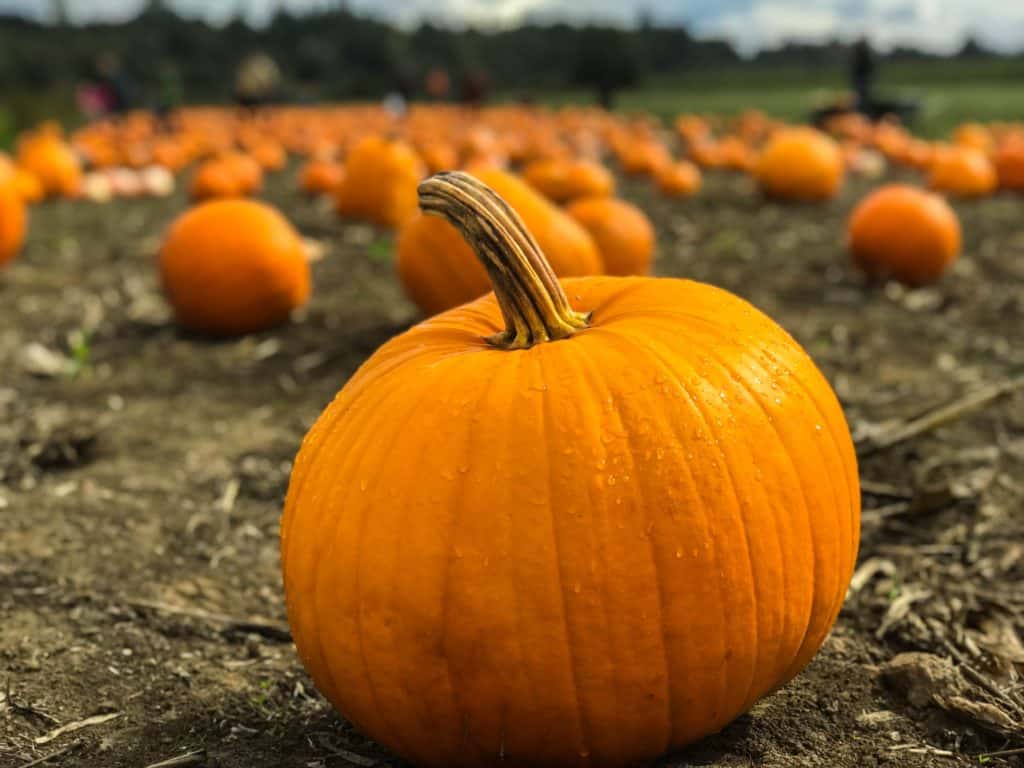 Pumpkin, in season September-October, is not only great for decorating your front porch for Halloween, but it can add a nutrition punch to your dinner plate too. Pumpkin is a rich source of Beta-carotene, which the body turns to vitamin A – a fat soluble vitamin found in most dark green and orange vegetables. Add pureed pumpkin to your morning oats or smoothie, or roast cubed pumpkin and add to your buddha bowl. Need more inspo? Check out these recipes below ?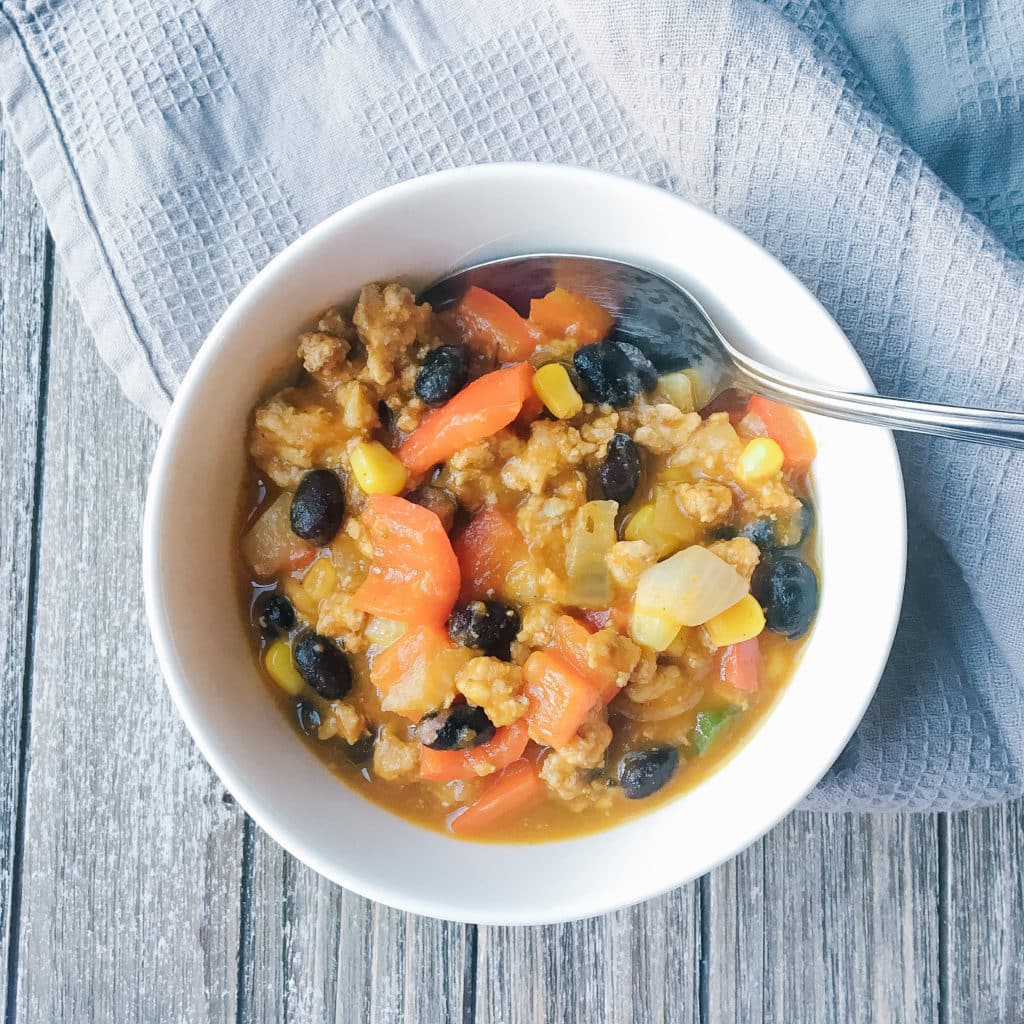 This 30-Minute Turkey Pumpkin Chili recipe from Sinful Nutrition includes pumpkin as a hidden ingredient for a nutritious spin on traditional chili. Loaded with protein and carbohydrates, it's the perfect balanced meal.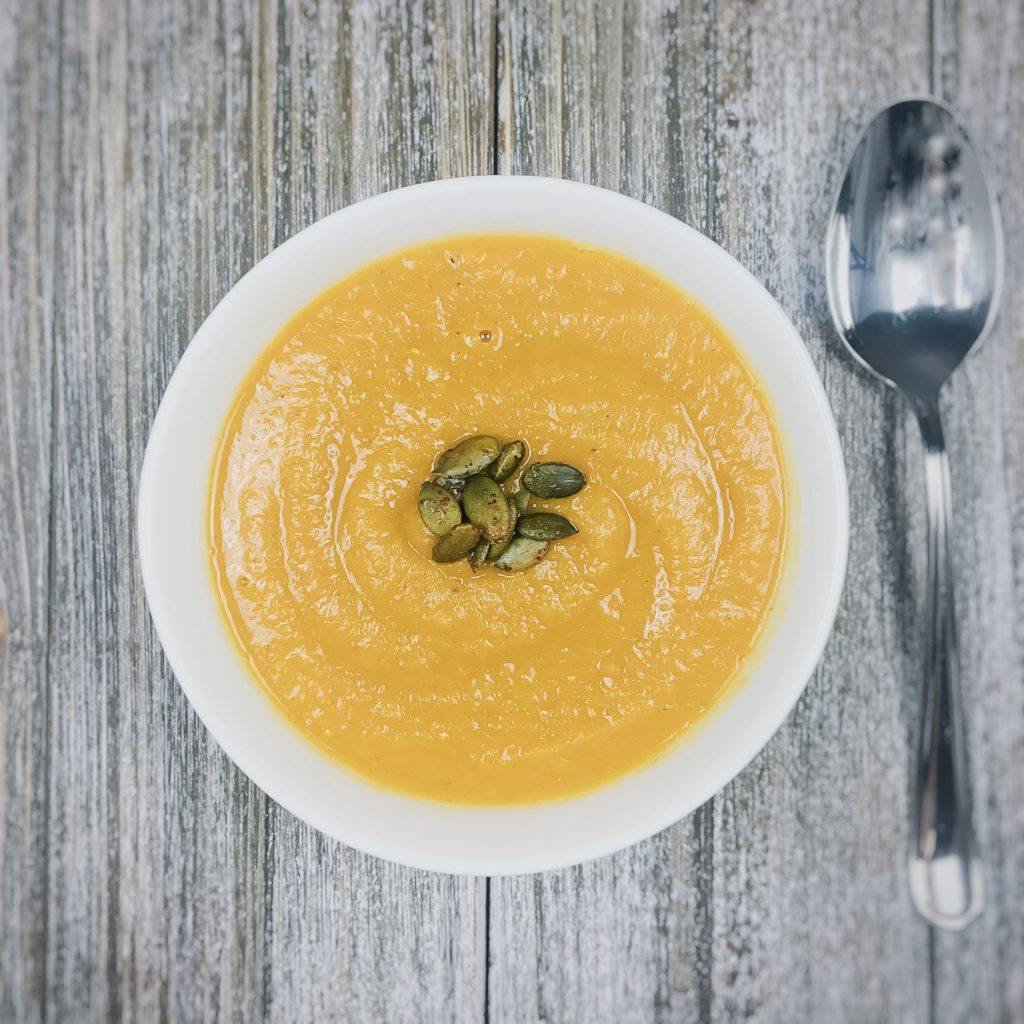 This Pumpkin & Red Lentil Soup recipe from Registered Dietitian Vinnci Tsuicomes together in about 30 minutes and has all the delicious flavours and spices you're looking for in a fall soup. Using pumpkin adds a boost of nutrition, and lentils add protein to make this a complete balanced meal.
Seasonal Fall Foods and How to Use Them
6. Green Onion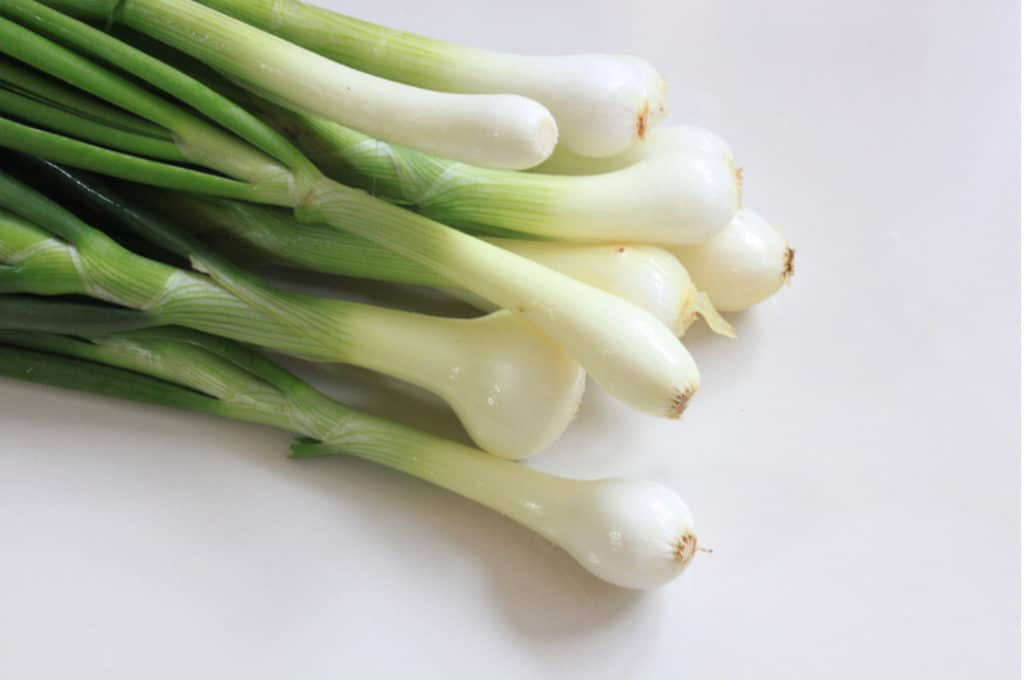 Although never the star of a dish, green onions add a delicious flavour to salads and stir-fry meals. Available summer through November.
How to use it:
Take advantage of these local onions as a garnish for fish or egg dishes, or in your favourite stir-fry or casserole recipe. Need more inspo? Check out these recipes using green onion ?
This Spicy Kale and Coconut stir fry recipe from Cookie and Kate is perfect for busy weeknights. Using eggs as a protein source speeds up cooking time, and I love that it's loaded with kale, a real nutritious leafy green that keeps this stir fry balanced.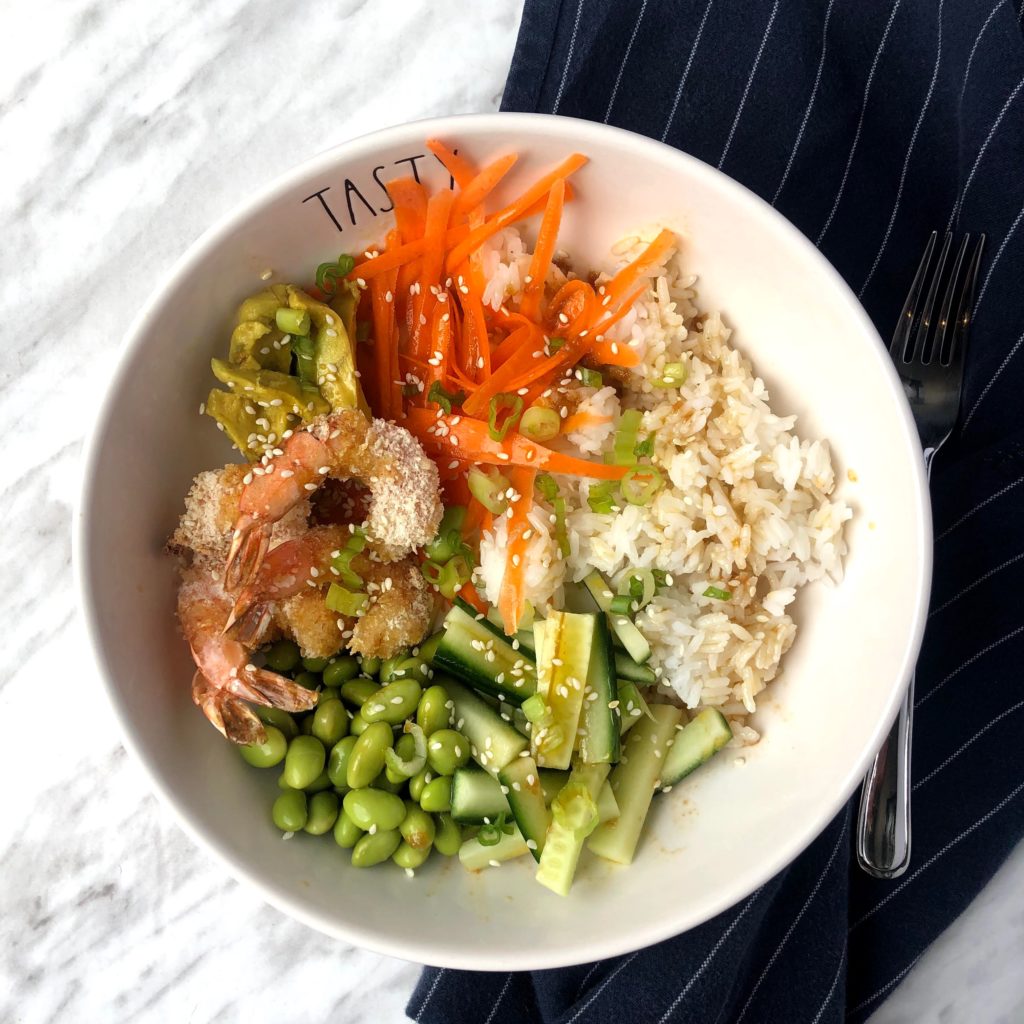 These Crispy Shrimp Sushi Bowls are simple to make and ready in 20-minutes. They're loaded with sushi-inspired veggies and have a delicious sesame soy dressing.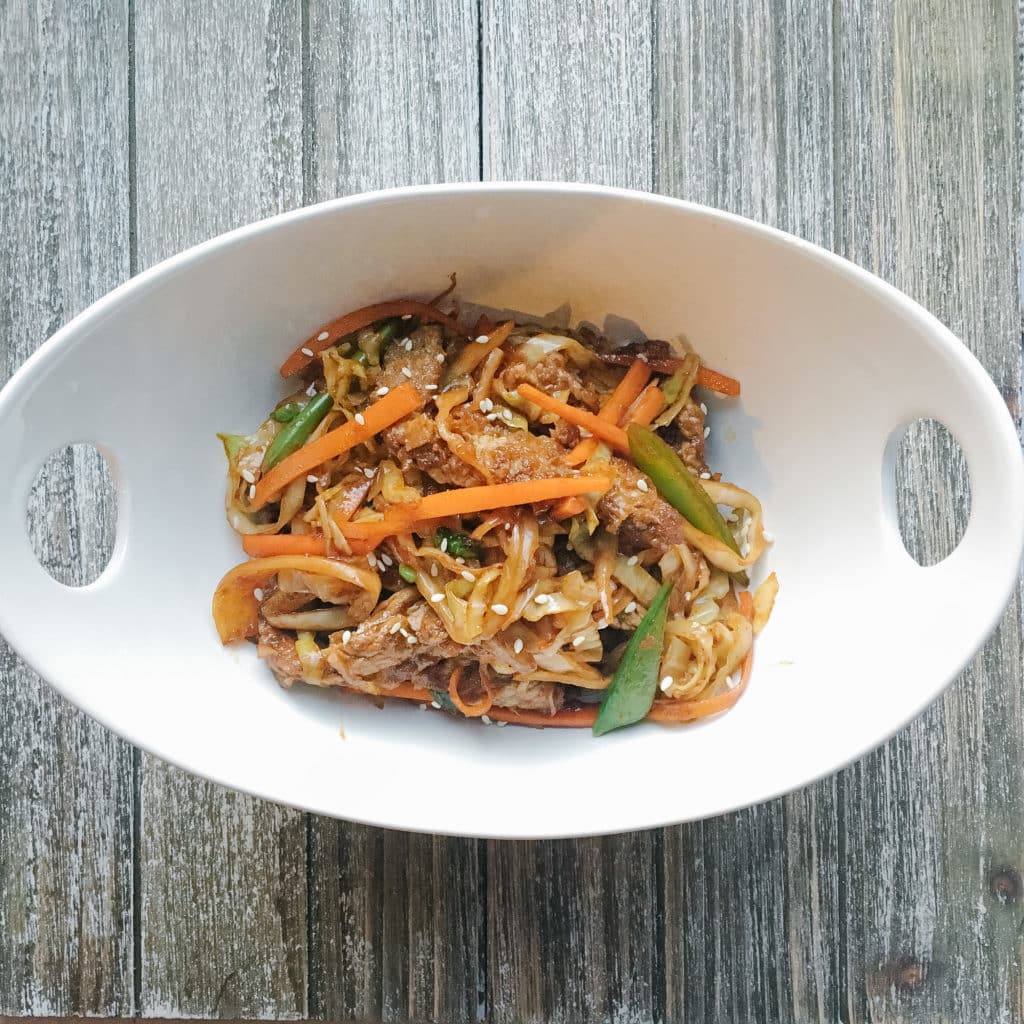 For when you buy a head of cabbage for slaw and only use ¼ of it. Now what? Try this beef cabbage stir fry from Budget Bytes. I love that this recipe is loaded with vegetables, including green onion, and you'll love that it uses budget-friendly ingredients such as cabbage and ground beef.
There are my favourite fall foods and how to use them. Did you try one of the recipes? Be sure to tag us and let us know 🙂
---
Don't miss a thing! Subscribe to receive the latest recipes and healthy eating tips straight to your inbox! ?
[yikes-mailchimp form="2″]
About Brittany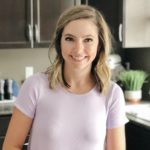 Hi there! I am a registered dietitian and I ? food! I am passionate about making it easier for busy people to eat well by sharing quick and healthy recipes. Healthy cooking at home can seem overwhelming, but it doesn't have to be. I love helping people uncomplicate weeknight dinners and reduce stress around meal time, so I'm so glad you're here!