Need a quick meal for meatless Monday? I'm bringing together the best quick and easy vegetarian curry recipes that are perfect for busy weeknights.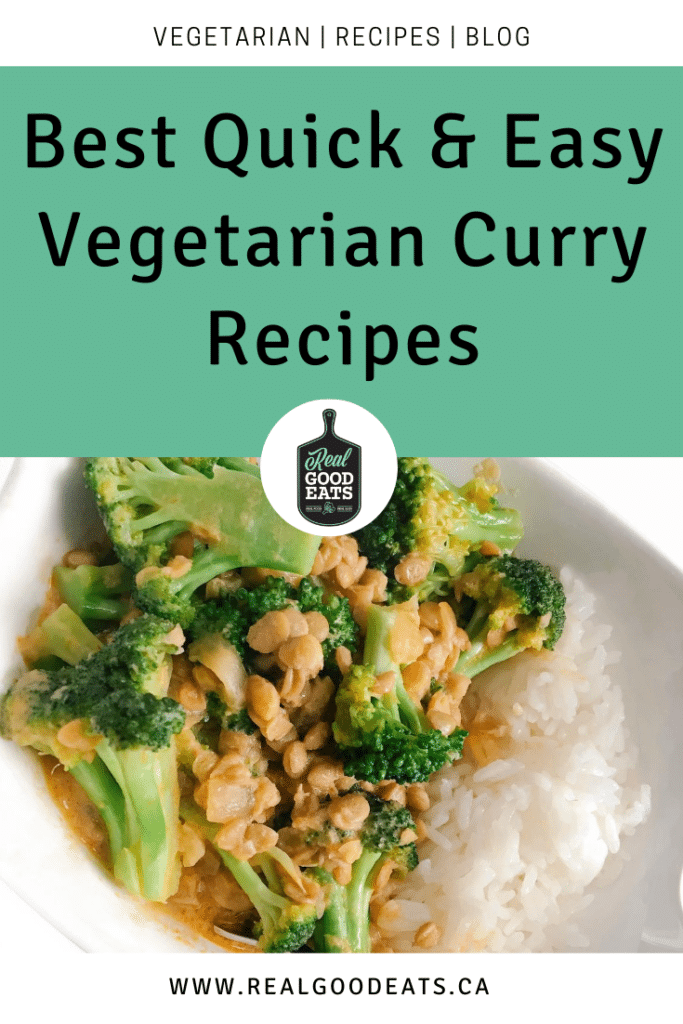 Is it bad that I'm already looking forward to fall meals? Before you get upset, hear me out. I LOVE summer and would never wish it away, but there's an element of comfort from a warm meal on a cool day that you can't get from anywhere else, you know?
We've been pretty much in a heatwave for most of the summer, and I have to say I'm getting a bit tired of bean salads, which has been my go-to meatless lunch all summer. This has got me thinking of my favourite warm meatless dishes that I rely on throughout the fall and winter. One of my weekly go-to meatless meals during cooler months is a vegetarian curry. I'll typically use either chickpeas or lentils for protein, load it up with veggies, and serve over rice.
I plan to keep enjoying bbq meals and fresh veggies from my garden for the remainder of the summer. After all, this season is so short! So for now, I'm bringing together a roundup of my favourite vegetarian curry recipes. Continue reading for the best quick and easy vegetarian curry recipes.
Best Quick and Easy Vegetarian Curry Recipes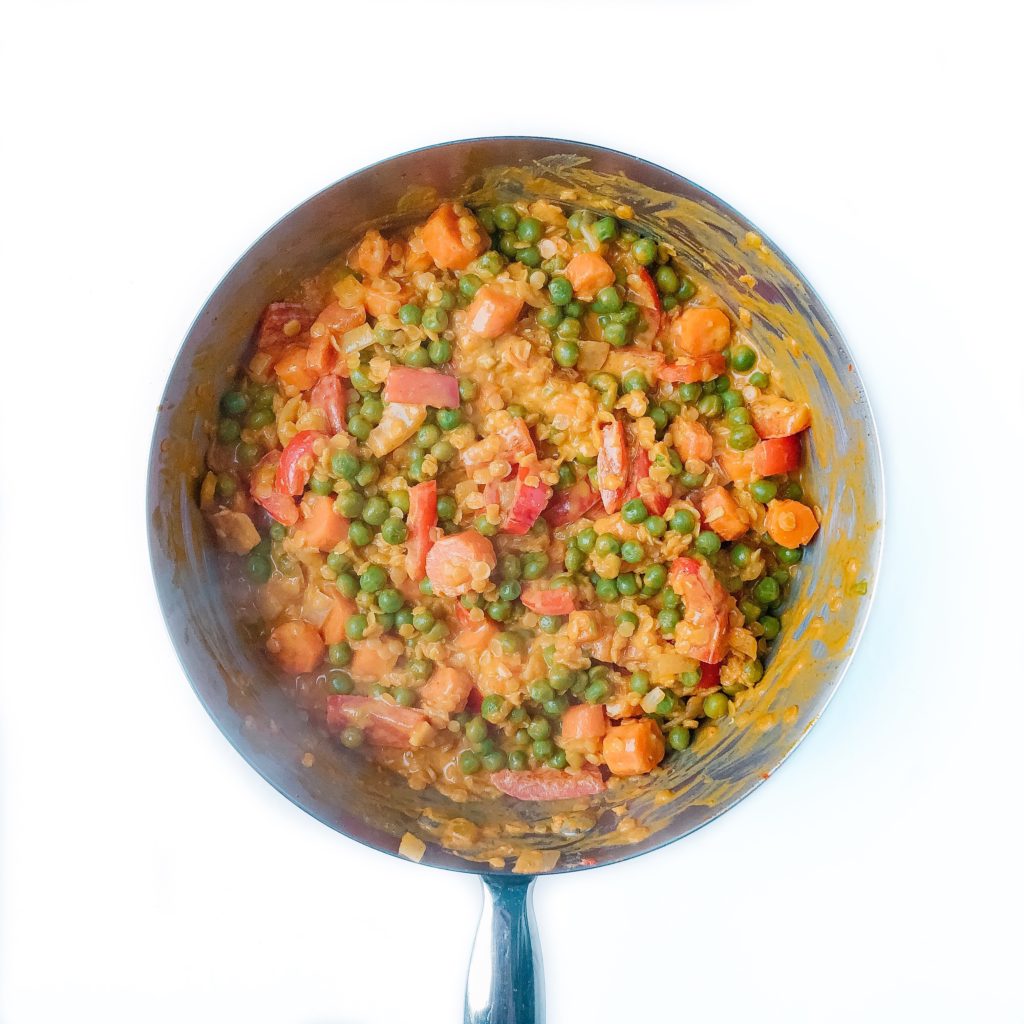 This speedy weeknight curry is delicious and loaded with plant-based protein and veggies to keep things balanced. Using red lentils speeds up the cooking process for a 25 minute meal.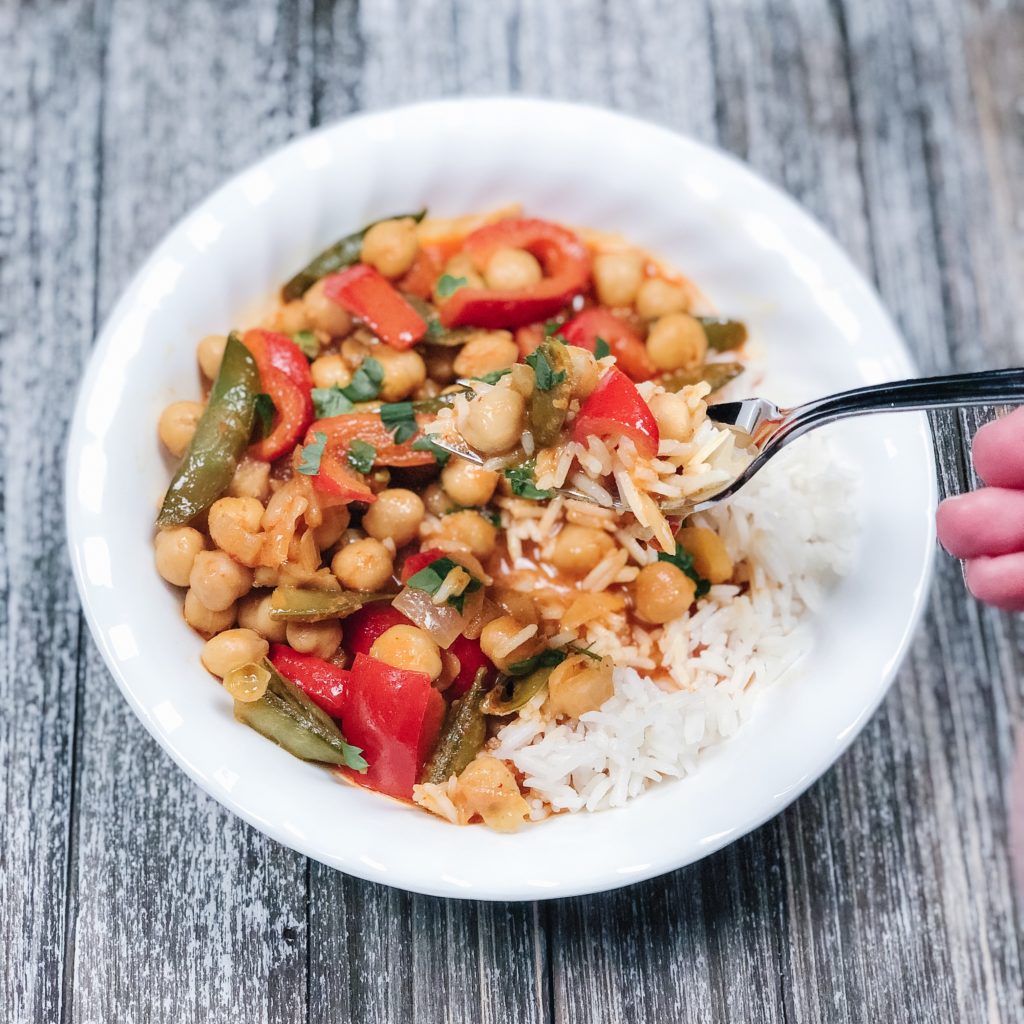 This curry recipe from Creme De La Crumb is a delicious vegetarian option for your busy weeknights. It uses canned chickpeas as a quick protein source, and is loaded with vegetables to keep things balanced.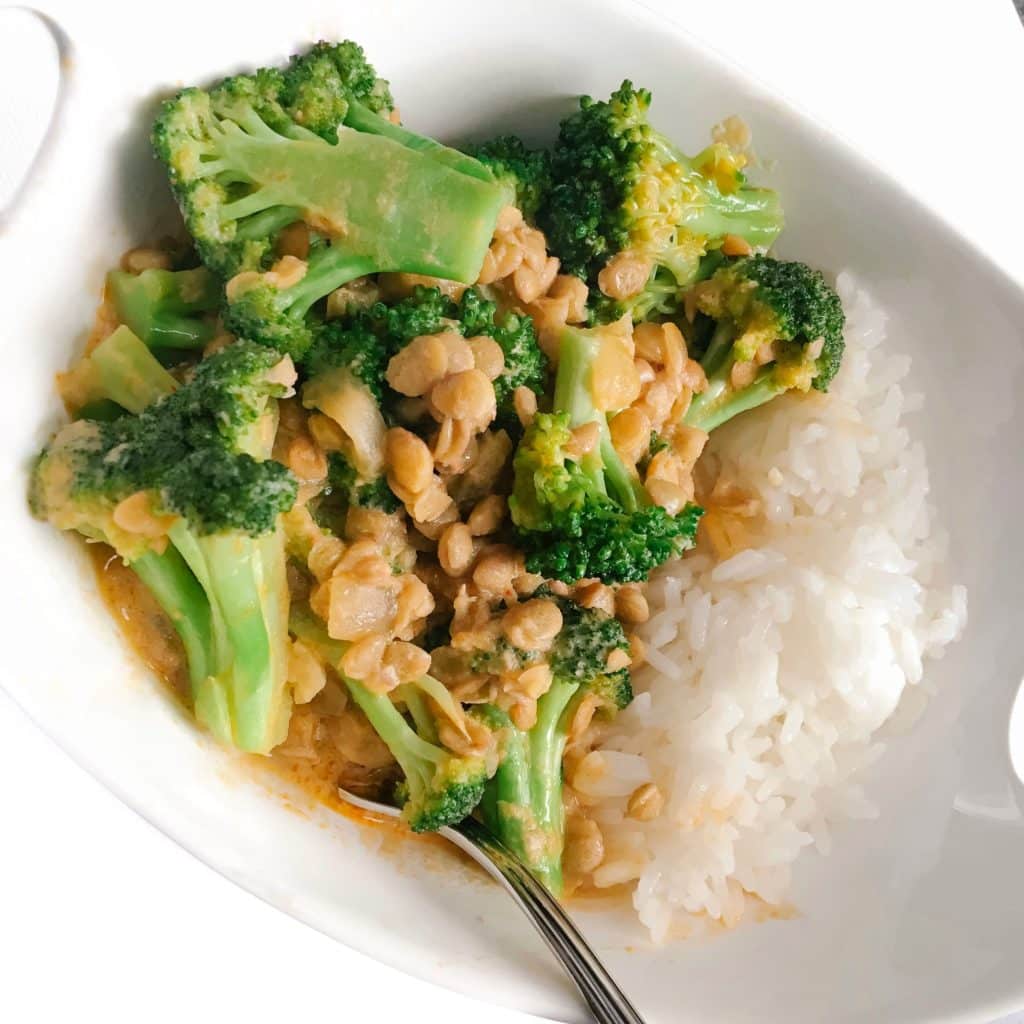 This curry recipe from Lentils.org requires very little prep and comes together in 30 minutes. Pro tip: Green Lentils double in volume when cooked, so you'll need 1 cup dry for this recipe.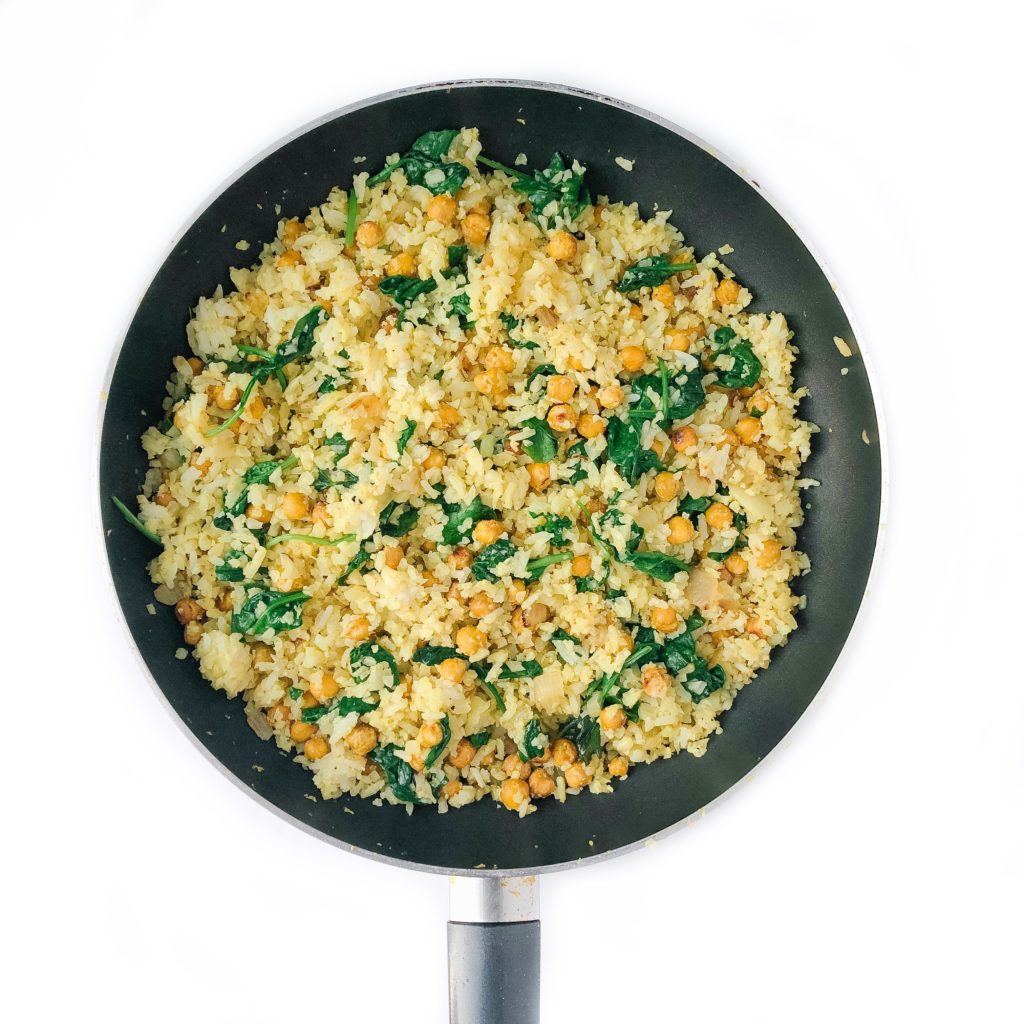 This recipe from Organic Authority is one of our new favourites. I used the convenience of pre-shredded cauliflower and canned chickpeas to make this recipe even easier.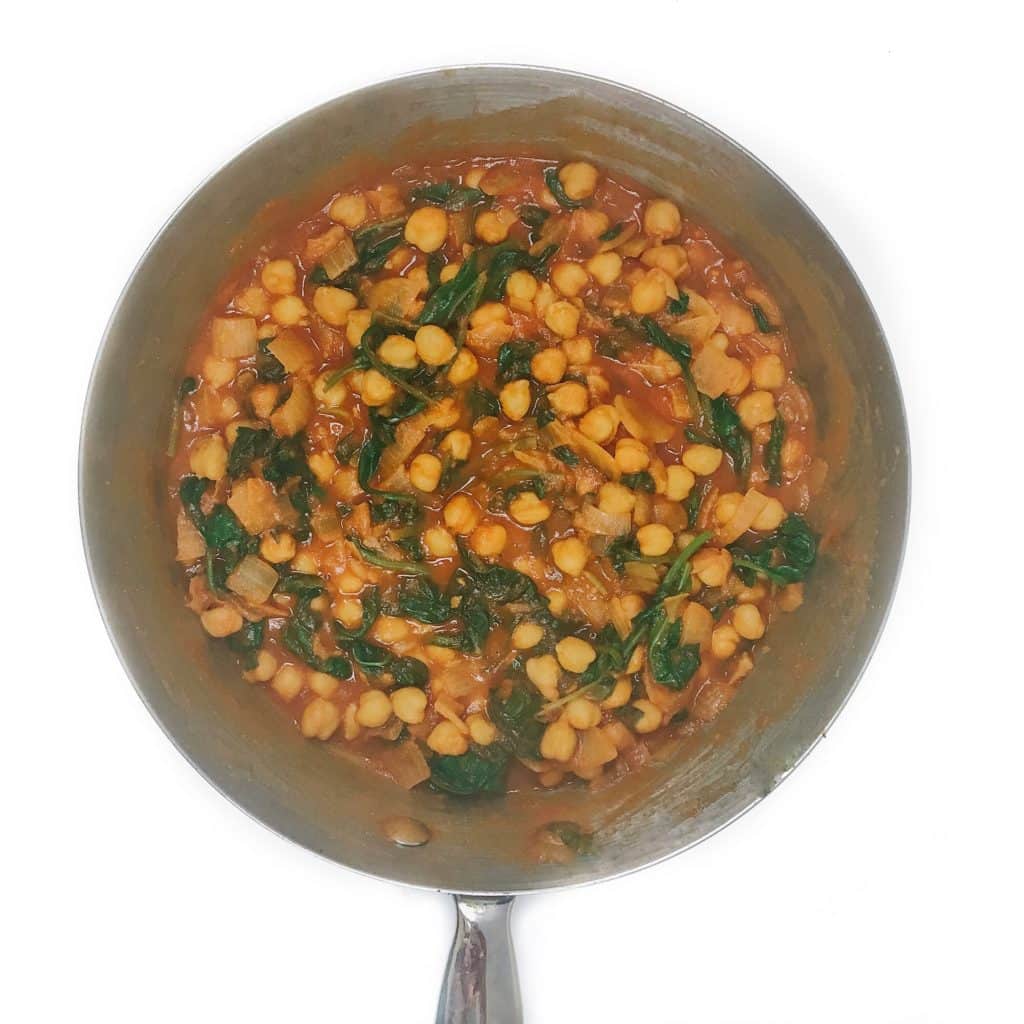 This recipe from Budget Bytes checks all the boxes for a quick weeknight meal. It's budget friendly, balanced, uses only a handful of ingredients, and comes together in under 30 minutes.
Don't miss a thing! Subscribe to receive the latest recipes and healthy eating tips straight to your inbox!
[yikes-mailchimp form="2″]
About Brittany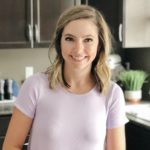 Hi there! I am a registered dietitian and I ? food! I am passionate about making it easier for busy people to eat well by sharing quick and healthy recipes. Healthy cooking at home can seem overwhelming, but it doesn't have to be. I love helping people uncomplicate weeknight dinners and reduce stress around meal time, so I'm so glad you're here!