See if you can relate: you purchase a head of cabbage to make slaw for your fish tacos (yum!) with every intention of repurposing the rest of it over the next couple of weeks. You use a small amount to top your tacos as planned, but despite your good intentions, the remaining ¾ of the cabbage slowly shrivels up in the back corner of your fridge. Continue reading for my favourite quick and healthy recipes using cabbage.
Healthy Recipes Using Cabbage
I get it, cabbage isn't the most enticing vegetable out there, but we buy it anyway because it's one of those ingredients that can really make or break a meal. You can't have a summer BBQ without slaw, right? Plus, it's inexpensive, has a relatively long shelf life (2+ weeks refrigerated in plastic wrap), and solid nutritional value. Just 1 cup of raw cabbage contributes one third of your daily vitamin C needs, an antioxidant that helps support your immune system and get you through cold and flu season.
The challenge that most of us face with using cabbage is knowing how to repurpose it in recipes that we actually look forward to eating. To help you reduce your food waste and take advantage of this inexpensive veggie, I've brought together my favourite quick and healthy recipes using cabbage to build into your meal plan over the next couple weeks and finally use up that entire head of cabbage.
HEALTHY RECIPES USING CABBAGE
For when you have a lot left, like at least half a head….
Make this Beef Cabbage Stir Fry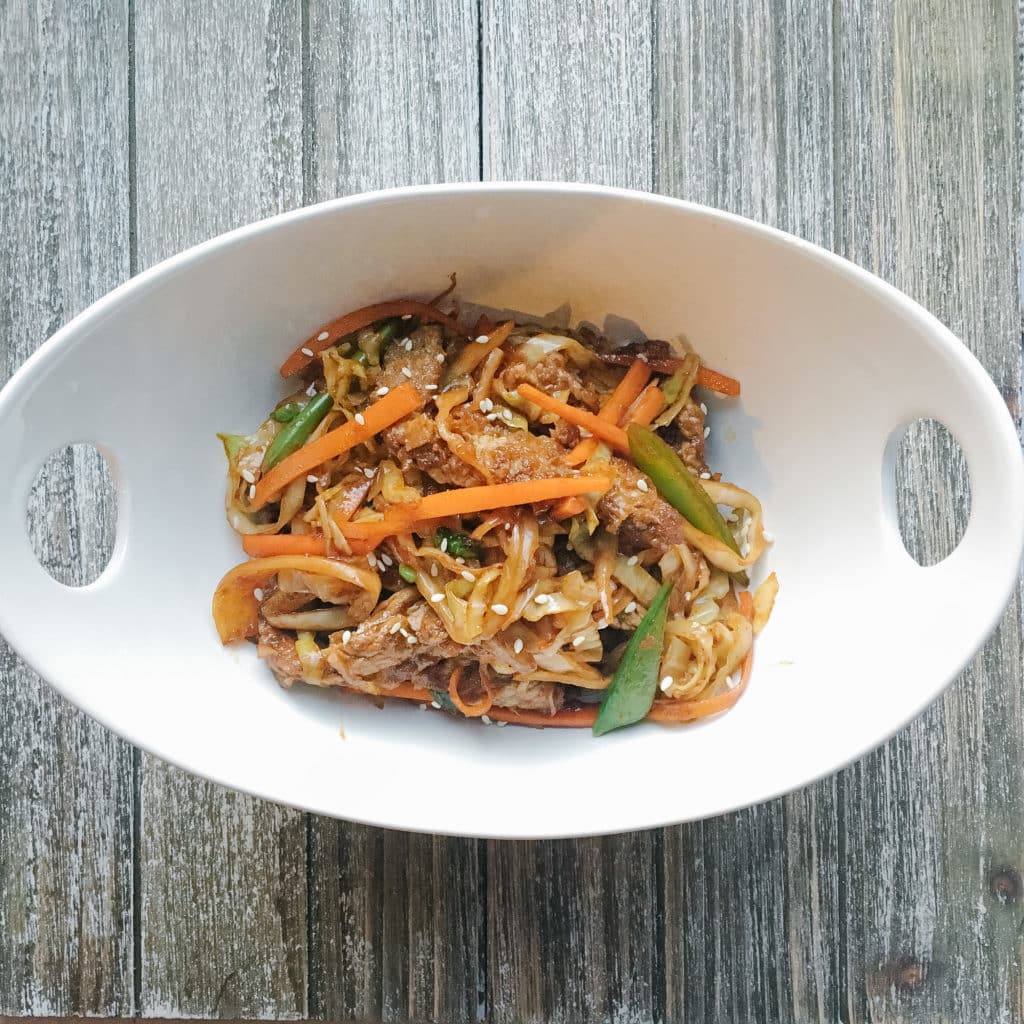 I love that this Beef Cabbage Stir Fry recipe from Budget Bytes is loaded with vegetables, and you'll love that it uses budget-friendly ingredients such as cabbage and ground beef.
Tofu Veggie Noodle Bowl with Cabbage Noodles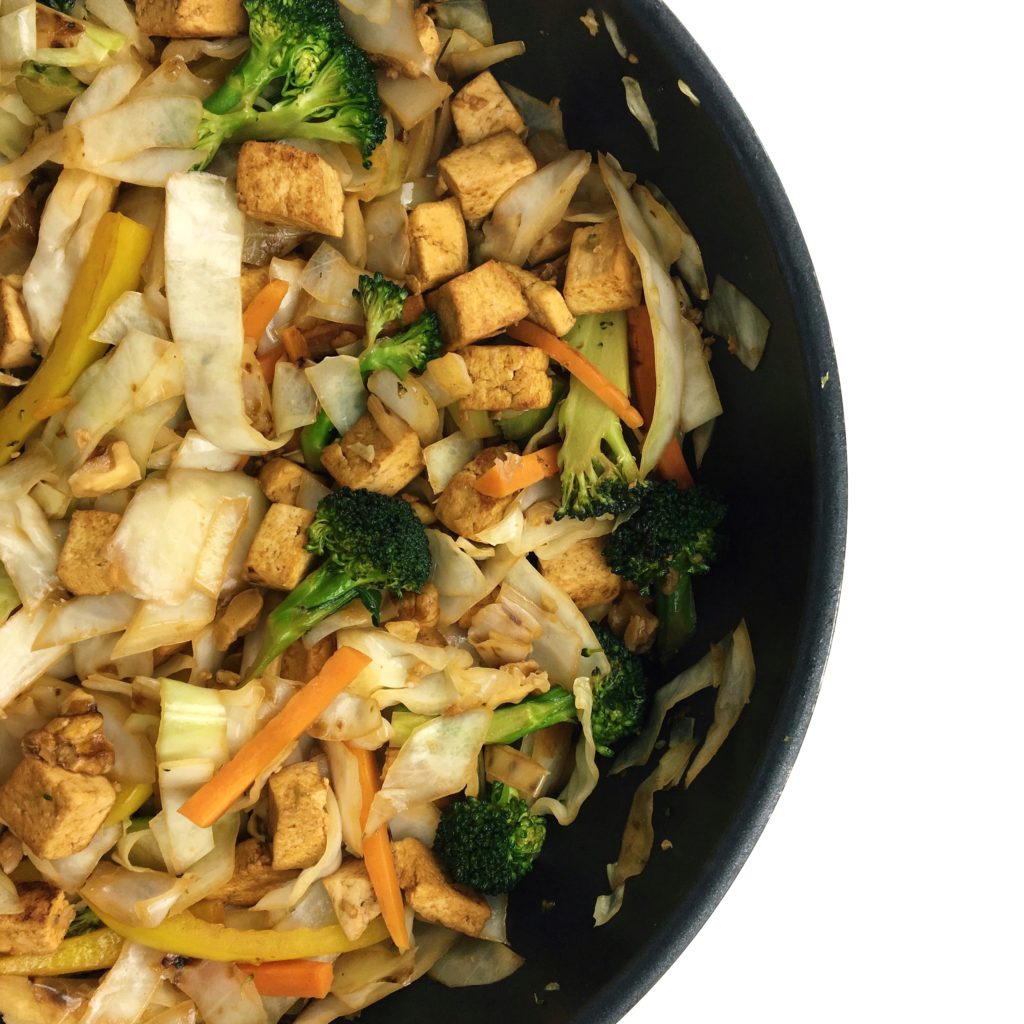 This Tofu Veggie Noodle Bowl with Cabbage Noodles recipe from Eating Bird Food is perfect for meatless Monday. It's quick, easy, and packed with veggies. Using cabbage makes this recipe perfect for all seasons, and you can clean out your fridge by adding additional veggies you have on hand.
Not satisfied with cabbage noodles alone? Serve with rice or traditional noodles.
Unstuffed Cabbage Casserole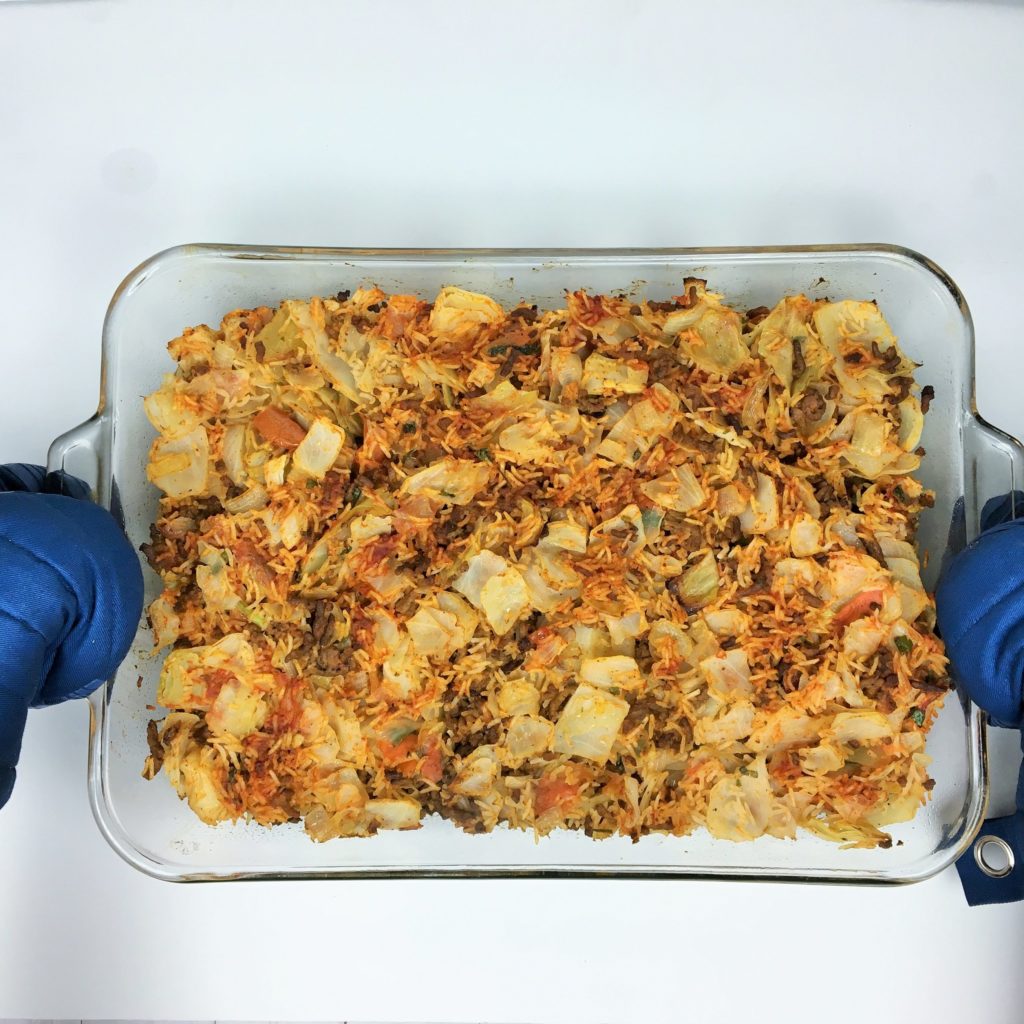 Because you love cabbage rolls but you don't want to work for them. You'll love this Unstuffed Cabbage Rolls recipe from Give Recipe. It's balanced, simple, and gives you all the comfort of cabbage rolls. Add it to your meal plan this week!
HEALTHY RECIPES USING CABBAGE
For when you only have a little left…
Make
Halibut Fish Tacos with Savoy Slaw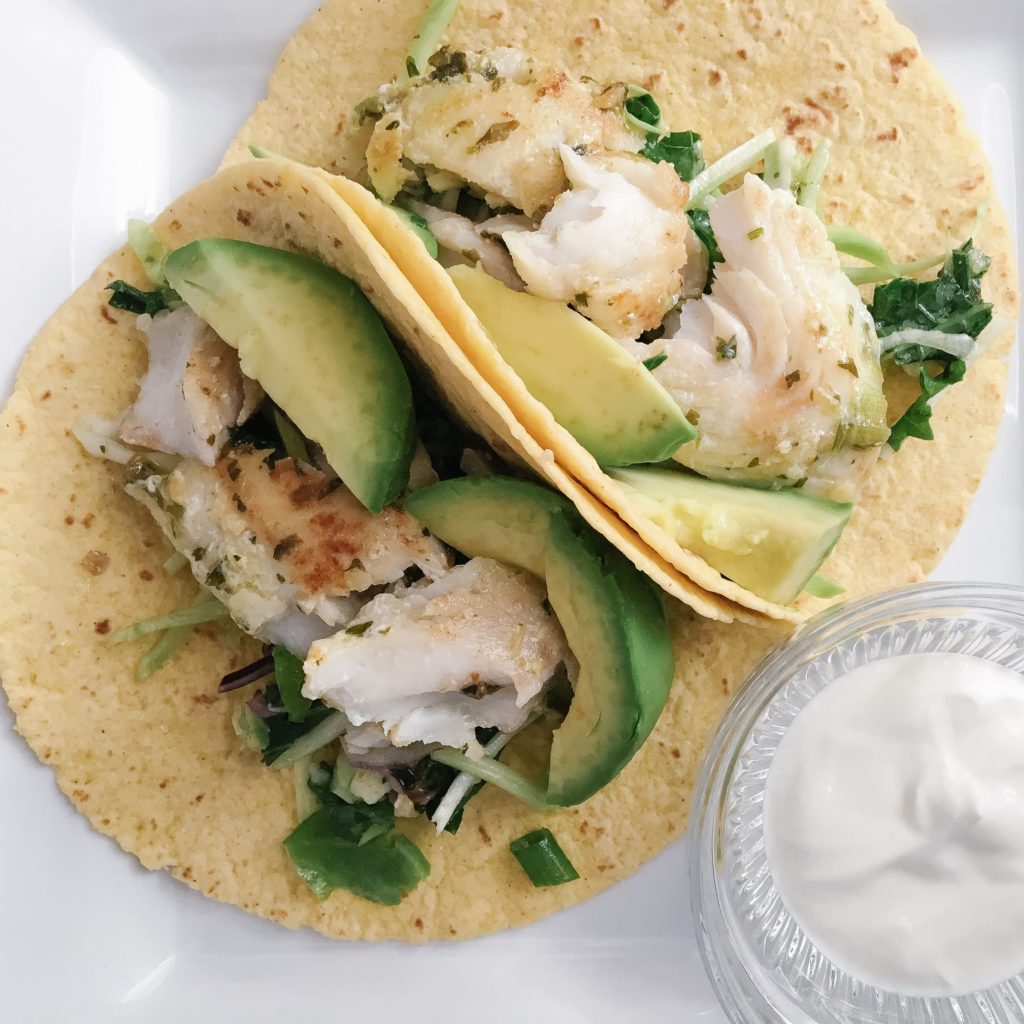 I love the balance of flavours and textures in this Halibut Fish Tacos with Savoy Slaw recipe from The Food Network Kitchen. Fish fillets cook really quickly, making them a perfect weeknight protein option. Pan-frying the fish rather than deep frying also makes this a much healthier version compared to traditional restaurant fish tacos.
Thai Peanut Beef Tacos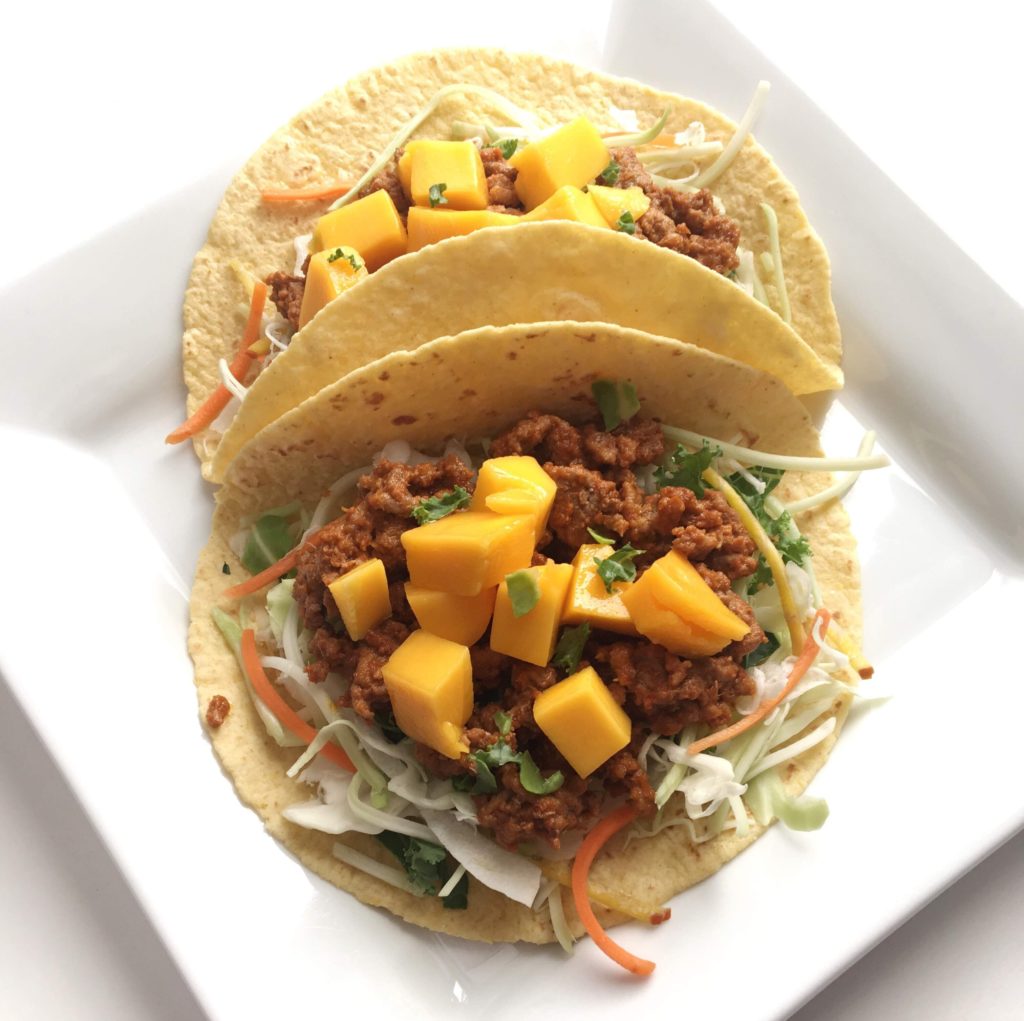 I love that this Thai Peanut Beef Tacos recipe from Canadian Living is loaded with colourful slaw and mango, and suggest swapping beef for ground chicken or lentils if you're looking for a beef alternative.
Cabbage tip: add cabbage to salads for a hearty crunch, even if it's not part of the original recipe.
T
ex Mex Salad with Spicy Chipotle Dressing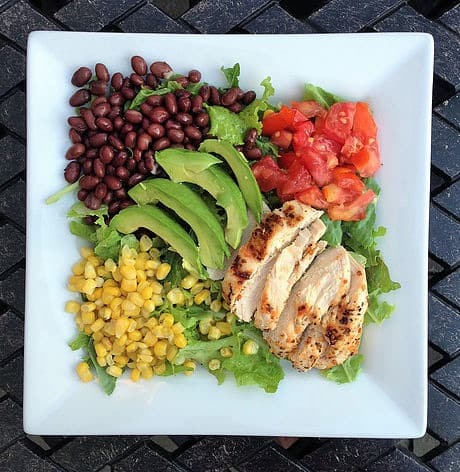 This Tex Mex Salad with Spicy Chipotle Dressing recipe salad is a great way to use up leftover chicken. I love the sweet and spicy flavours in this salad. Plus, the combination of healthy fats from avocado, complex carbohydrates from beans and corn, and protein from chicken and beans makes for one satisfying salad!
Don't miss a thing! Subscribe to receive the latest recipes and healthy eating tips straight to your inbox! ?
[yikes-mailchimp form="2″]
About Brittany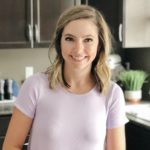 Hi there! I am a registered dietitian and I ? food! I am passionate about making it easier for busy people to eat well by sharing quick and healthy recipes. Healthy cooking at home can seem overwhelming, but it doesn't have to be. I love helping people uncomplicate weeknight dinners and reduce stress around meal time, so I'm so glad you're here!