How to Use your Leftovers and Cut Your Cooking in Half
Not a 'leftovers' person but still want the convenience of only having to cook every second day? Get the best of both worlds by using your leftovers into completely new meals. With a little creativity and planning ahead, you can cut your weekly cooking in half! Continue reading for 7 ways to use your leftovers and cut your cooking in half.
1. Turn your leftover roasted vegetables into a quick frittata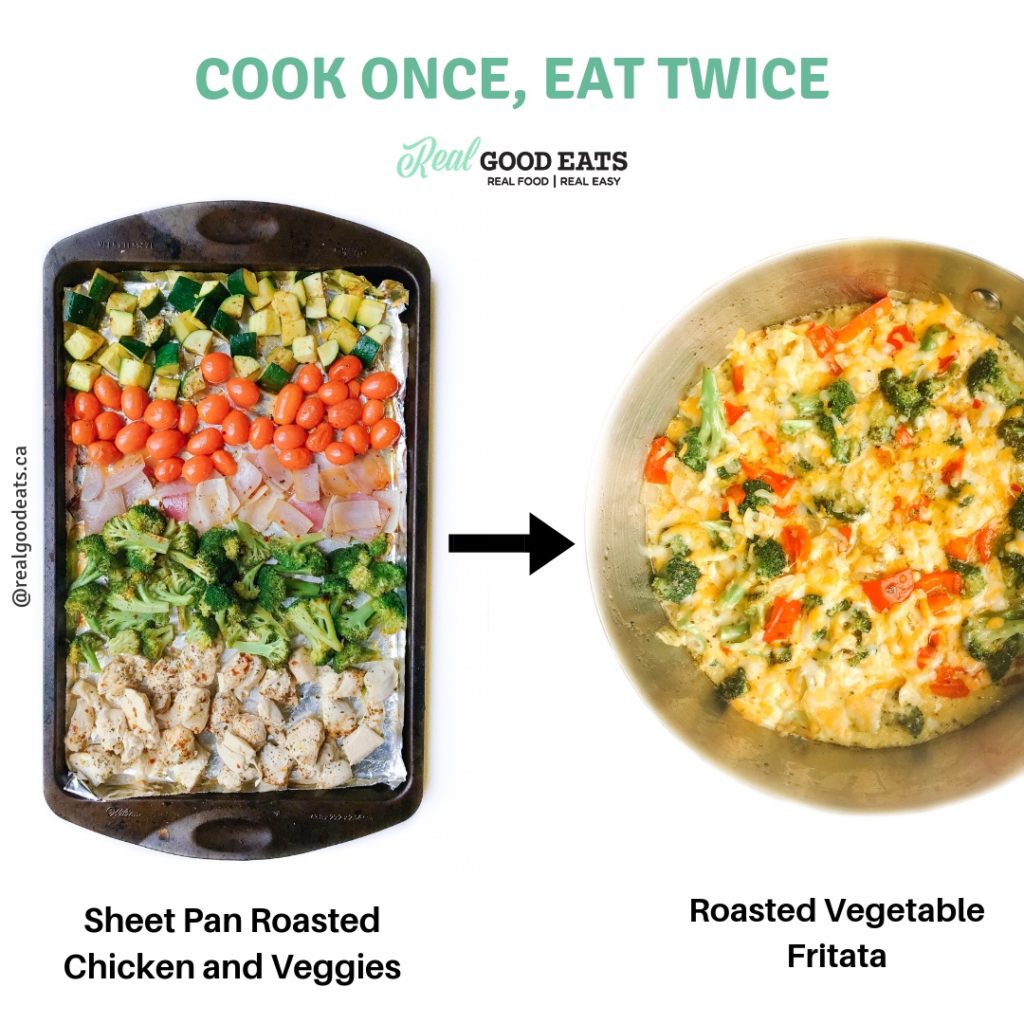 Frittata is a versatile egg-based meal where anything goes! Gently warm any leftover vegetables and potatoes you have in a pan before adding lightly beaten eggs. Season with your favourite herbs, spices, salt and pepper. For a basic frittata, add Italian seasoning, salt and pepper. Top with cheese (optional) and enjoy!
2. Make stuffed peppers with leftover curry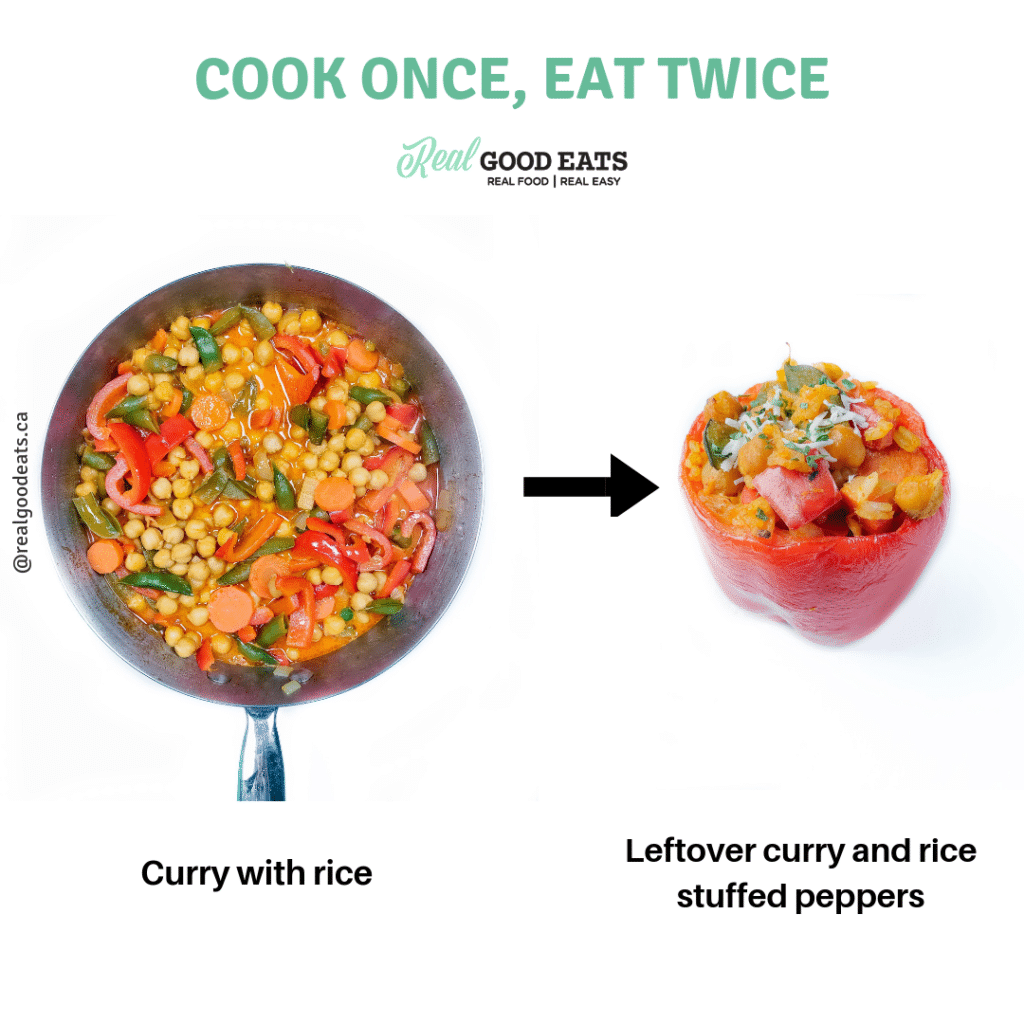 Stuffed peppers are the perfect way to enjoy leftover curry! Remove the top and core from red bell pepper and roast at 425 until soft. Fill with leftover curry mixture and roast until heated through and the pepper is fully cooked. Top with coconut and fresh parsley (optional) and serve immediately.
3. Turn your leftover stir fry into lettuce wraps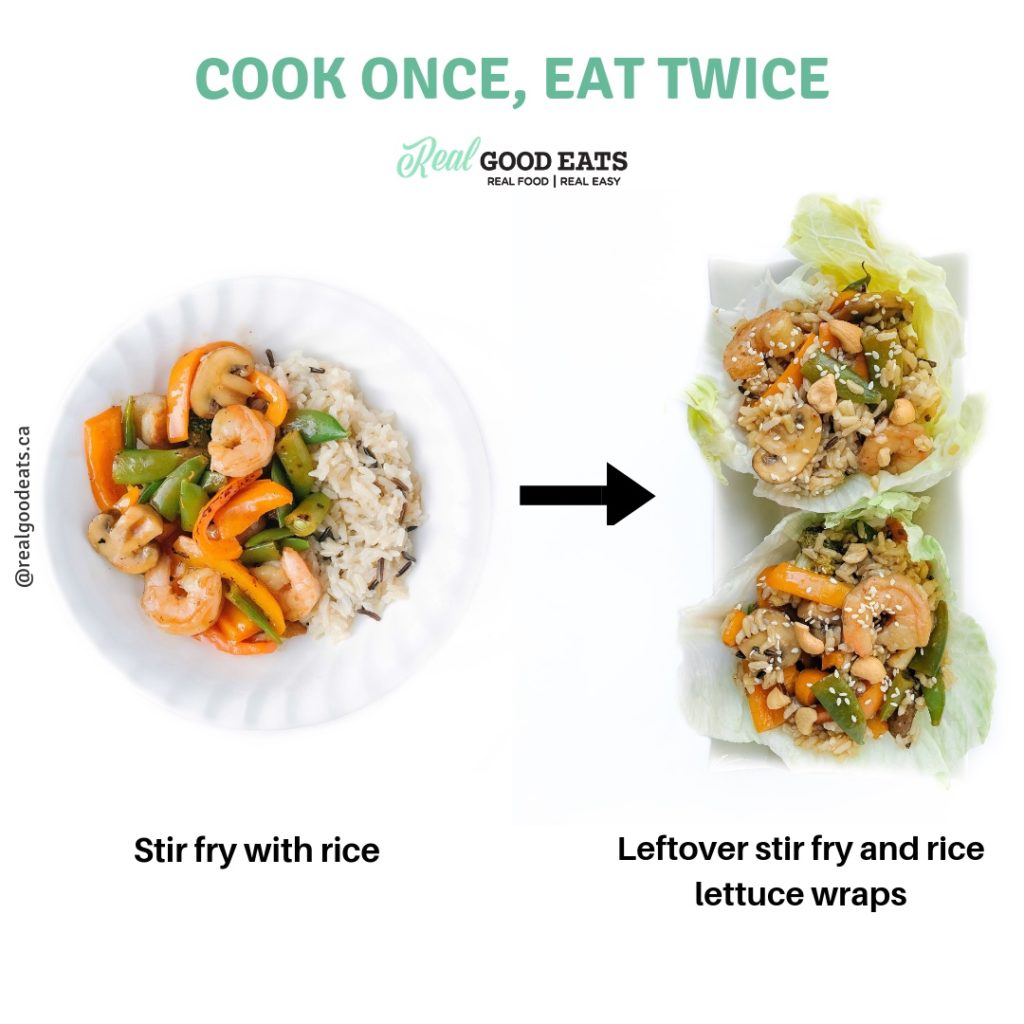 Leftover stir fry may sound boring, but using it to make lettuce wraps creates a new and interesting meal without losing the convenience. Mix leftover stir fry and rice and re-heat in the microwave (you may need extra sauce). Pull large leaves off of a head of iceberg lettuce (any crunchy lettuce will work!) and fill with the warm stir fry mixture. Top with sesame seeds, chopped peanuts, and hot sauce, to taste.
4. Make taco salad with leftover taco ingredients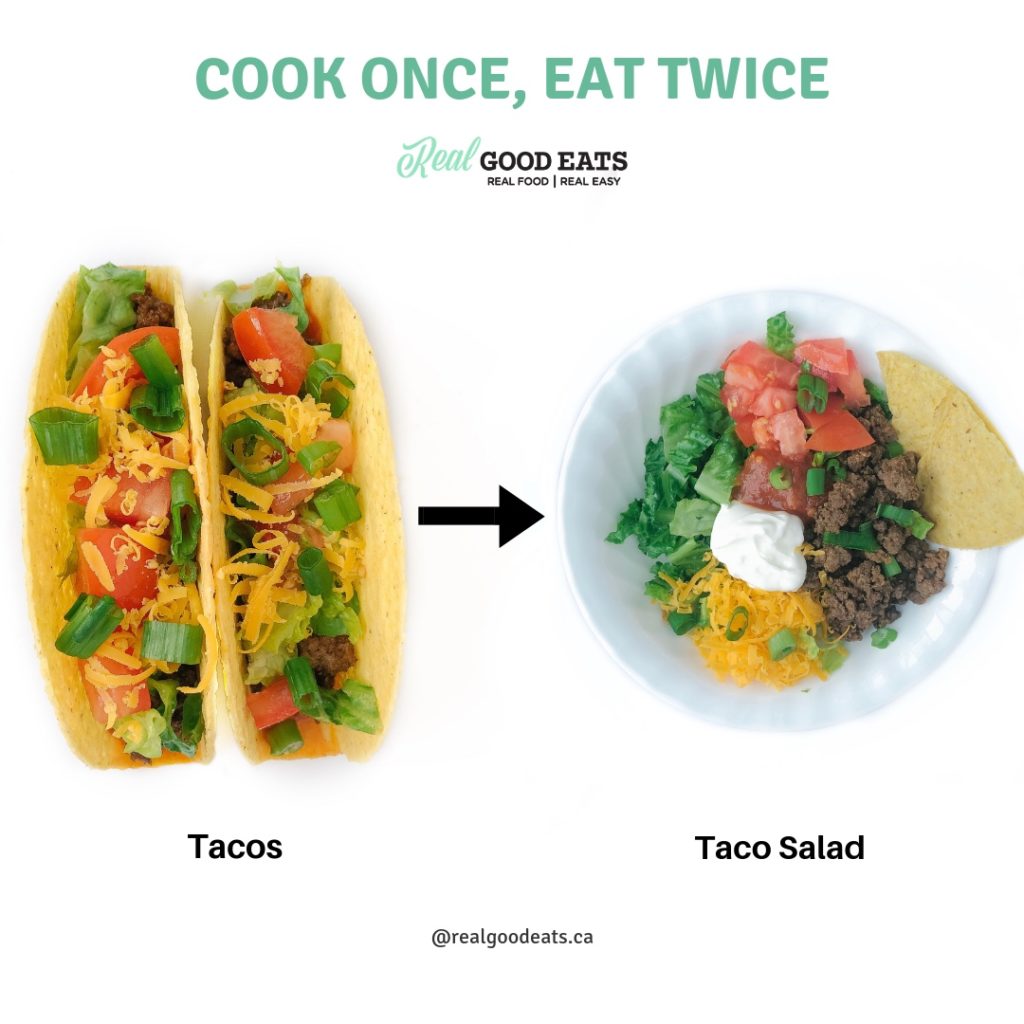 Tacos are a fun and quick weeknight family meal, but they're a bit messy for an office lunch the next day. Try using the leftover taco ingredients to make taco salad. Chop additional veggies and lettuce for a quick throw together meal. Use lots of lettuce for the base, and add the remainder of your taco ingredients for a balanced meal. Top with a dollop of salsa and plain yogurt right before serving for some additional flavour.
5. Try a fajita bowl with your leftover fajita ingredients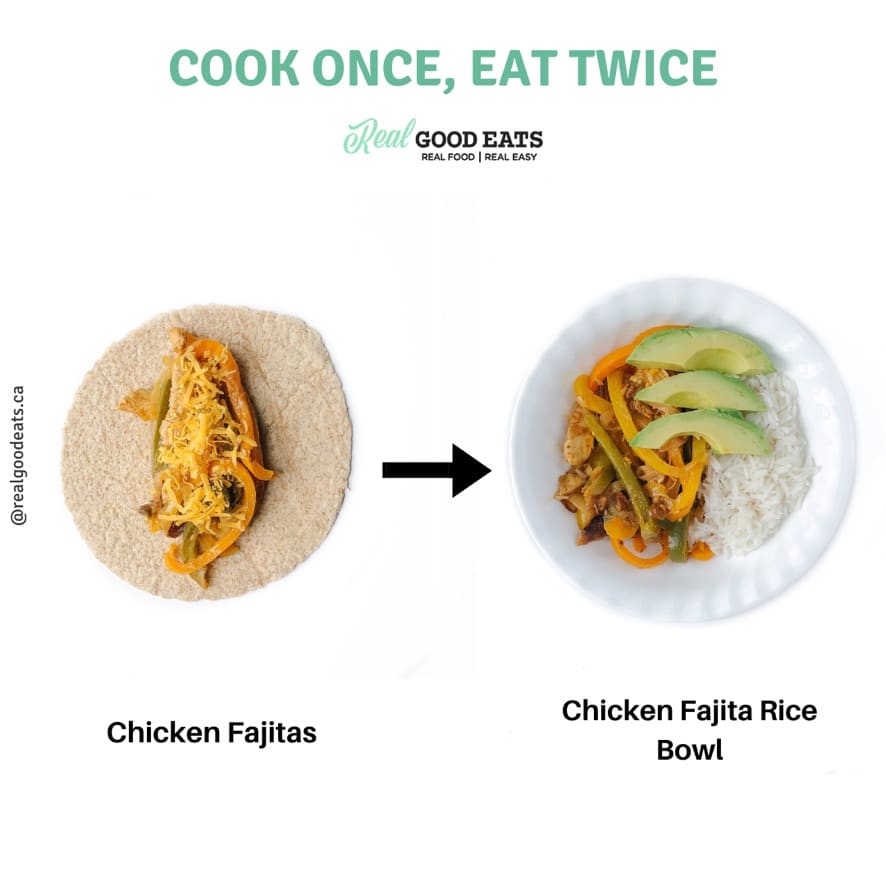 Fajitas are a fun dinner meal, but can sometimes be inconvenient to pack for work. Why not reinvent your fajita ingredients into a Buddha bowl style meal with rice? Enjoy warm and topped with fresh avocado slices and salsa.
6. Use leftover pasta and veggies for a cold pasta salad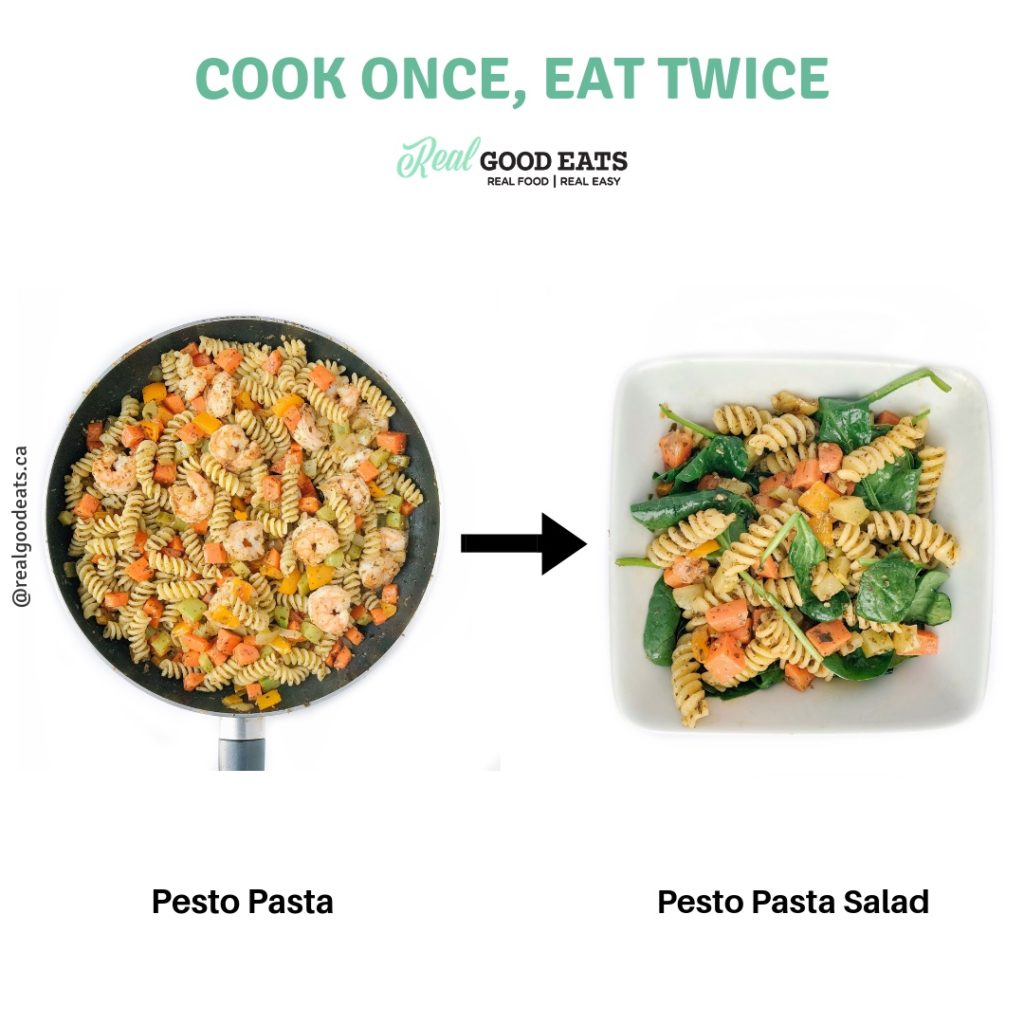 Pesto pasta is a great weeknight meal, but you may not always have access to heat your leftovers for lunch the next day. Try using your leftover pasta and vegetables in a cold pasta salad! Mix in additional spinach and beans as a protein source for a balanced, hearty lunch.
7. Make loaded baked potatoes with leftover chili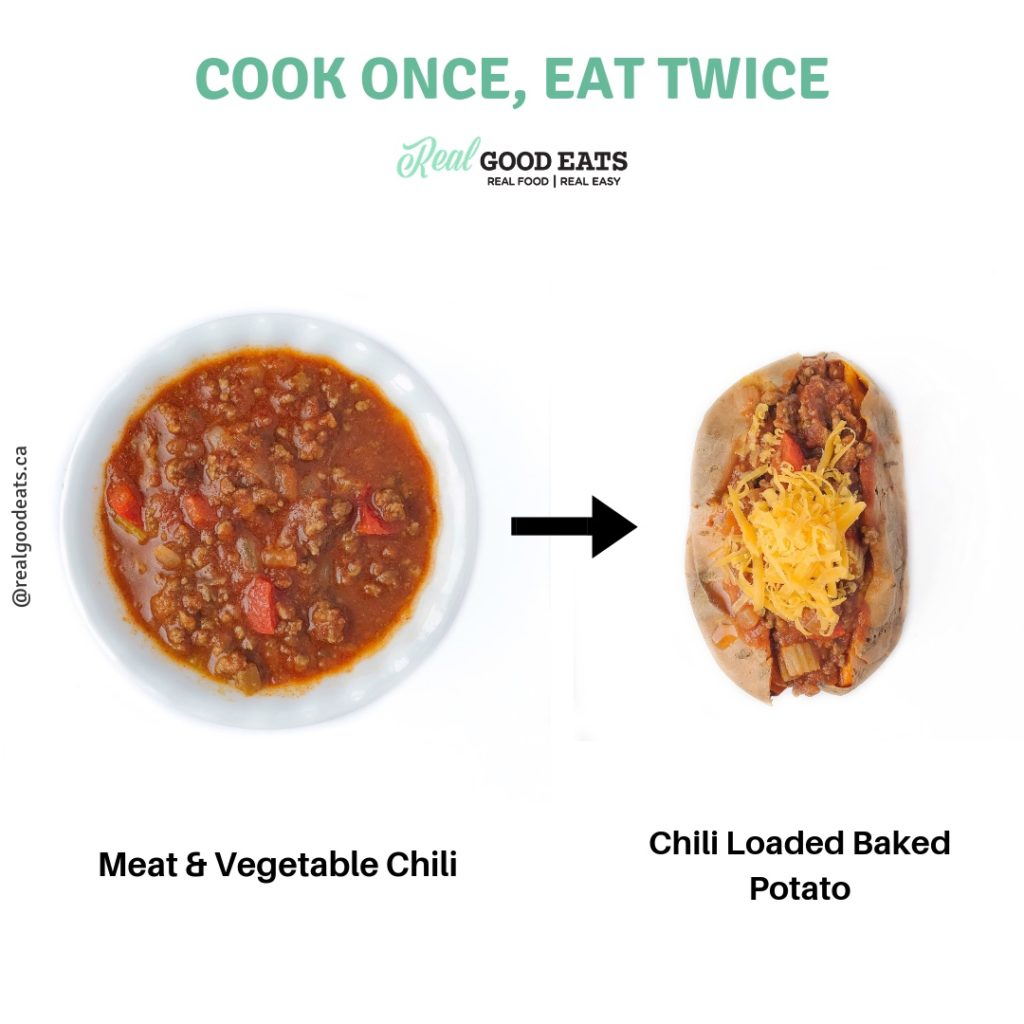 Chili is a great batch-cooking meal, but if you're not a fan of leftovers it can be difficult to use up. Reinventing your chili into a loaded baked potato can add a new and interesting spin on your chili leftovers. Bake a small sweet potato or russet potato until cooked. Top with warm chili, cheddar cheese and enjoy immediately.
Don't miss a thing! Subscribe to receive the latest recipes and healthy eating tips straight to your inbox! ?
[yikes-mailchimp form="2″]
About Brittany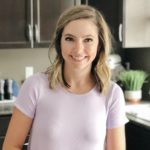 Hi there! I am a registered dietitian and I ? food! I am passionate about making it easier for busy people to eat well by sharing quick and healthy recipes. Healthy cooking at home can seem overwhelming, but it doesn't have to be. I love helping people uncomplicate weeknight dinners and reduce stress around meal time, so I'm so glad you're here!