Read on for our Top 10 Essential Kitchen Tools for a Small Kitchen to make the most of cooking in a small space.
Author: Christina Iaboni, MHSc, RD
As a dietitian and a passionate home cook, I get pretty excited about the latest and greatest kitchen equipment but like many people today, I live in a small space and have very little room to store things.
When I first moved into the condo I live in now, I was coming from my family home which had a large kitchen that was full of every kitchen tool and gadget I had ever wanted. It was an adjustment for me to go to a smaller space and to realize I wouldn't have room for half the things I had access to before. I still dream of the day I have the space to store a Kitchen Aid Stand Mixer! But with time, I have gotten used to my cozier space and have a small collection of essential kitchen equipment. Although it isn't much, I have found that by having a few of the right tools, I can prepare anything I want.
Continue reading for my top 10 essential kitchen tools for people who live in small spaces.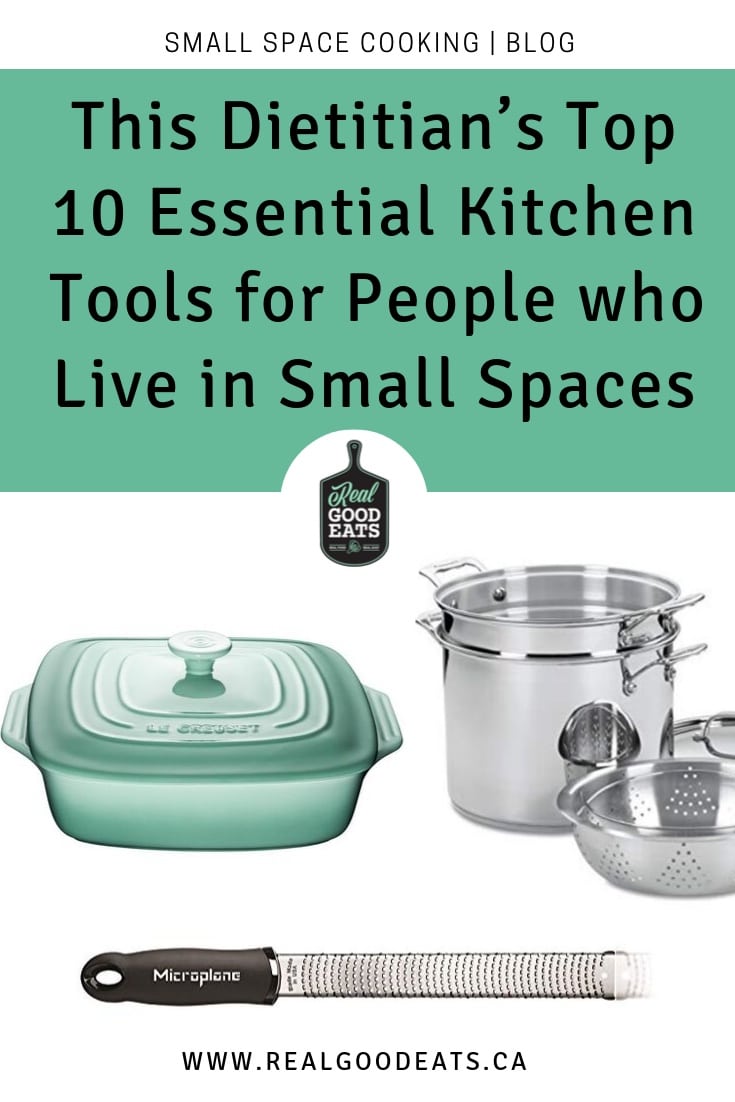 1. Dishwasher safe cutting board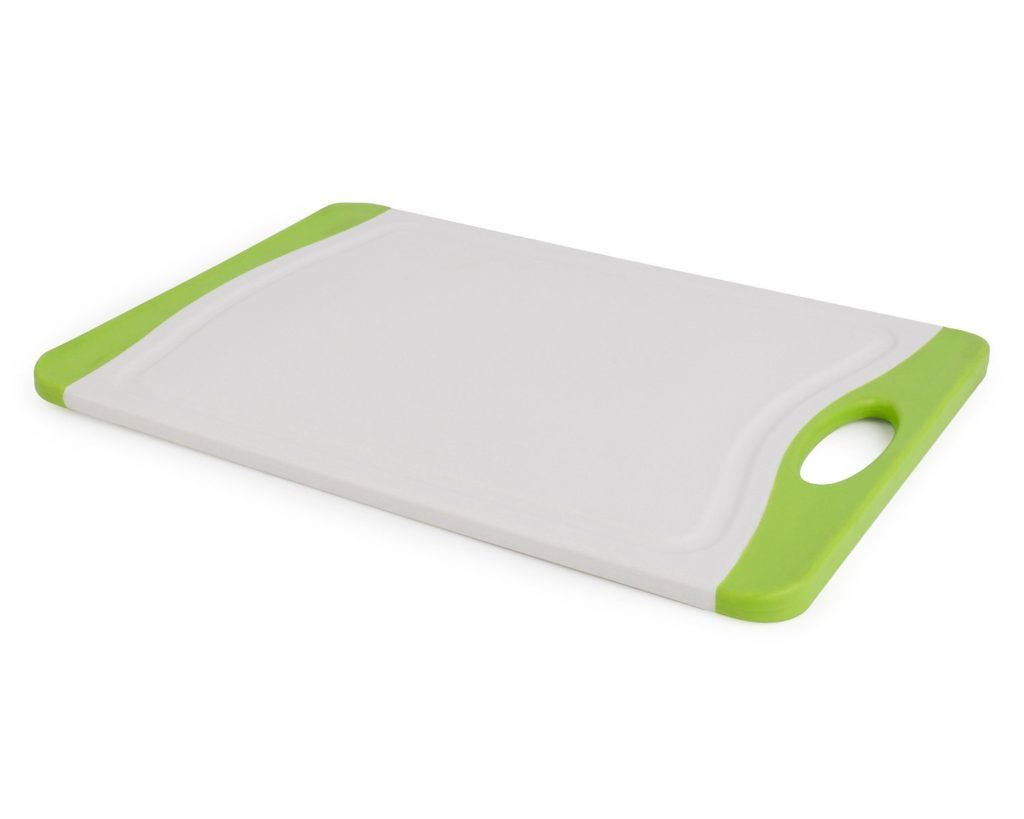 Wooden cutting boards are a pretty option for charcuterie but for everyday practical purposes, I prefer something like the one above which has grip handles to prevent slipping. I like ones that can go into the dishwasher so that they can be sanitized after cutting meats or chicken.
Food safety tip: if you only have one board, be sure to chop up veggies first and then meat or chicken to prevent bacteria from spreading.
2. Stackable bowls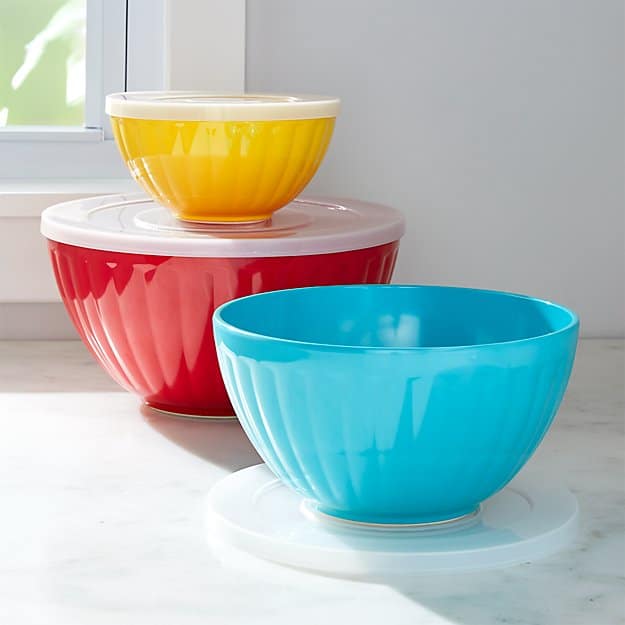 Bowls are pretty essential for preparing and serving food and I love having a set of bowls that are stackable since they take up less room while allowing me to have different size options. The set I have is similar to the bowls above and also comes with lids for each which makes storing leftovers easy.
3. A Good Chef's Knife and a Paring Knife
Having these two knives will take care of most of your cutting needs. A chef's knife can be used for slicing, dicing, chopping and mincing. Be sure to shop around for a chef's knife that works for you, it should feel comfortable in your hand and you don't want the handle to be too much heavier than the blade. A paring knife about 2-4 inches long is also very useful for peeling fruit, coring strawberries, and cutting small vegetables.
4. Immersion blender
Immersion blenders are a great and inexpensive tool perfect for making smoothies and pureeing soups in the pot and they take up less room than conventional blenders. I also use mine for making dips and sauces such as hummus and pesto and preparing pancake batter. You can usually find a good quality one for under $50, and some of them also come with whisk and chopping attachments making them even more useful.
5. Silicon baking mats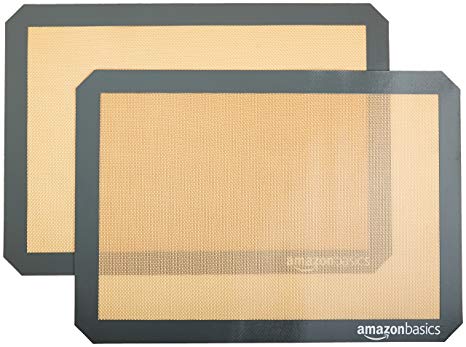 I love these baking mats for their non-stick properties (no need to grease them) and as an environmentally friendly option as opposed to always using parchment paper. I have a couple of them and use them for baking cookies as well as just preparing dinner options such as chicken or fish in the oven to prevent sticking to baking sheets. They are really easy to clean and can be used thousands of times. Read more about 5 products that help reduce food-related waste here.
6. Skillets that can go from stovetop to oven
Having a couple of good quality skillets that can go right from the stovetop to the oven are essential. Lots of recipes call for meat to be seared in a pan on the stove before being finished in the oven. I find I use my oven-proof skillet most for preparing frittatas; instead of attempting to flip them over, I just put the whole skillet in the oven to finish cooking the top. Find more quick and easy one-pan recipes here.
7. Casserole dishes
Although they might be a bit of a splurge purchase, I love the Le Creuset brand of products. I have a set similar to the one above and use them all the time. I highly recommend them if you cook using your oven a lot. I use mine for baked macaroni and cheese, baked oatmeal, brownies, and most often just roasting a bunch of veggies. Bonus- they are really easy to clean and after a few years of frequent use, they still look brand new! In my opinion, they are worth the money and if you wait for holiday time to buy them, you should be able to get them on sale.
8. Microplane Zester/Grater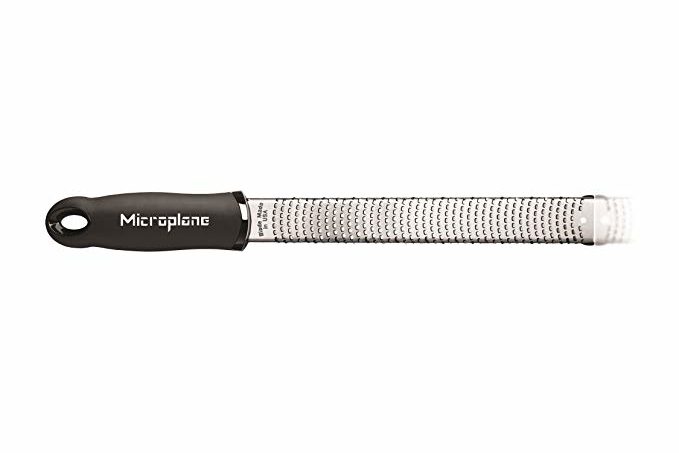 This small tool doesn't take up much space and is pretty useful and durable. It can be used for grating hard cheese like Parmesan, grating garlic, ginger and onions, zesting citrus fruit and even grating chocolate. It comes with a cover to store it in to protect the blade and is dishwasher safe.
9. A hand mixer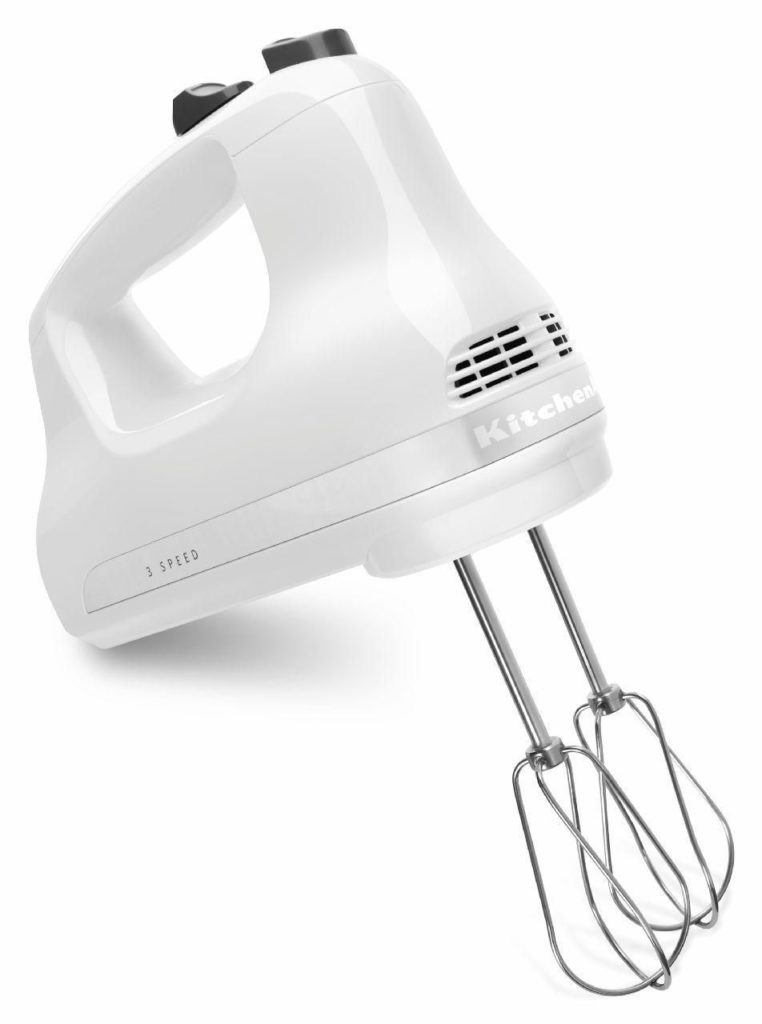 I love baking, so as much as I wanted a heavy-duty stand mixer when I first moved, I just don't have the room for it. This smaller (and more affordable) hand mixer above is a great space-saving alternative that I can use to pretty much make anything. This one in particular comes with different attachments for mixing, whisking, and making a dough. It's sturdy enough to mix a large batch of cookie dough and when I have had the time, I have been able to make pasta, pizza and bread dough using the dough hooks.
10. One good stock pot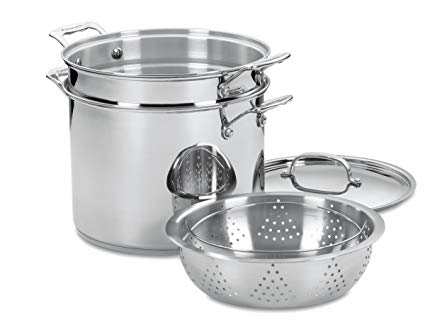 With the cold weather upon us, a stock pot can be put to good use. They are perfect for cooking tomato sauce, soups, and stews. Some options such as the one pictured, even come with inserts for cooking pasta or steaming vegetables.
So, there you have it, this dietitian's top 10 list of essential cooking tools for people who live in small spaces. Don't let limited space stop you from preparing meals at home. By having a few essential cooking tools, you will be in great shape to get dinner on the table in no time.
Don't miss a thing! Subscribe to receive the latest recipes and healthy eating tips straight to your inbox!
[yikes-mailchimp form="2″]
About Christina
Christina is a Toronto-based registered dietitian who has been working in the area of mental health and addictions for several years. She is also a mom, foodie and fitness enthusiast. She has always been passionate about health and nutrition and wants to empower others to improve their physical and mental health by eating nutritious foods. Christina loves to cook and believes that healthy eating doesn't have to be fancy or complicated, if you start with whole foods and good quality ingredients, the flavours will speak for themselves. Follow her on IG @cucina_di_christina for delicious recipes and nutrition tips or check out her blog.