Cauliflower is absolutely everywhere these days. You can't scroll through a food blog or Instagram feed without seeing a recipe for a cauli-crust pizza, cauliflower 'rice', or buffalo cauliflower 'wings'! While it may be touted for its low-carb status, there's whole lot more to 'white broccoli' than that. Read on to find out how to add this versatile and nutritious veggie into your regular dinner routine.
Cauliflower, a member of the cruciferous veggie family, is a real nutrition powerhouse. It's rich in phytochemicals, which help reduce your risk of chronic disease by neutralizing harmful free radicals in the body and reducing inflammation. In addition, cauliflower is an excellent source of vitamin C. In fact, just one cup of cauliflower provides 63% of your daily recommended intake, which can help you stay healthy during cold and flu season. Cauliflower is also a good source of folate, potassium, and vitamin K. Pretty impressive!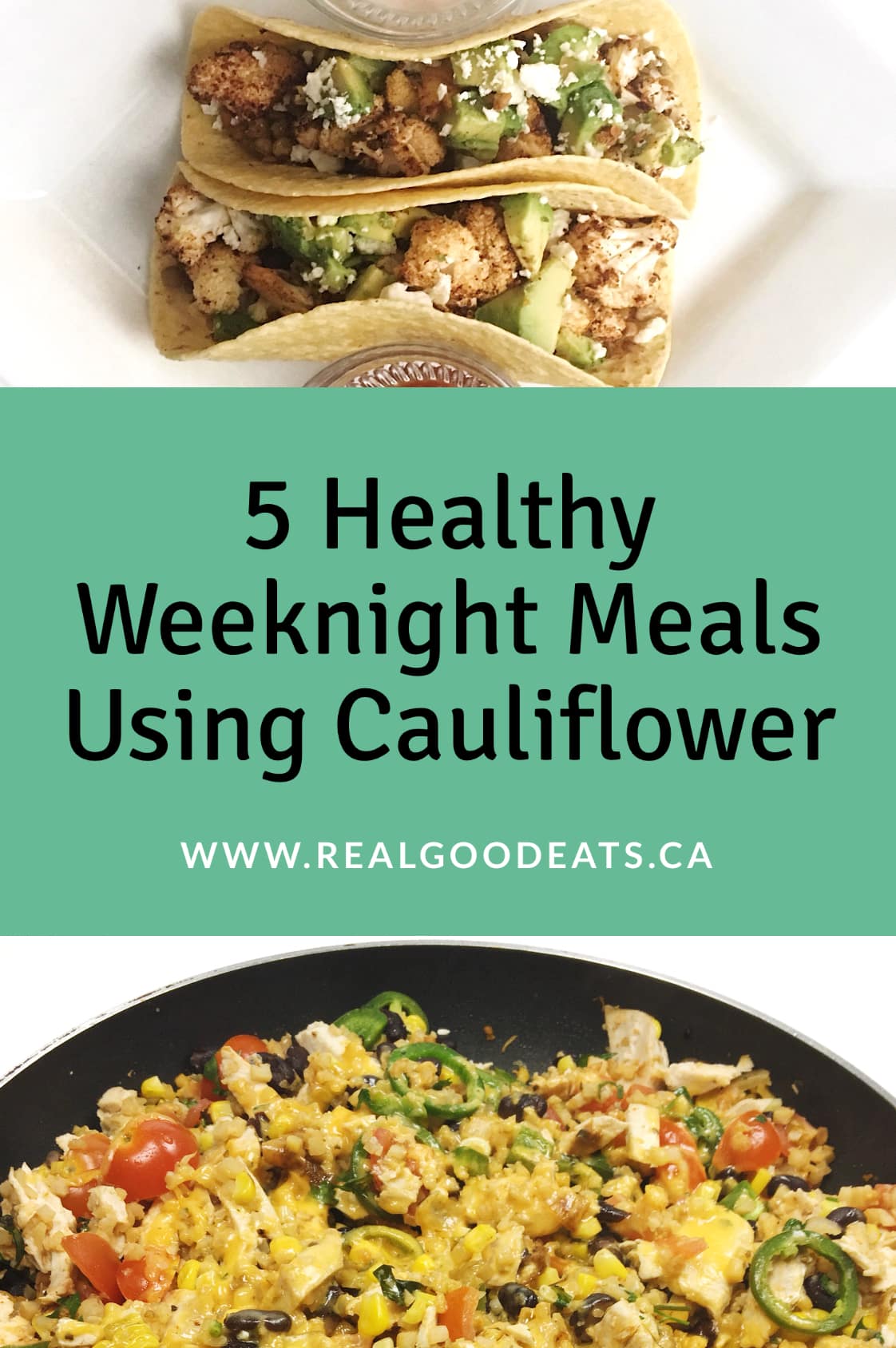 Cauliflower is an extremely versatile vegetable. It can be prepared simply by steaming, and is delicious when grilled or oven-roasted. Just drizzle with olive oil and season with your favourite spices before cooking for a flavourful side dish. Or have it raw with dip or hummus for a nutritious snack!
Add cauliflower into your diet this week for a nutrition boost. Need some inspo? Here are our favourite healthy weeknight recipes using cauliflower.
Healthy Weeknight Recipes Using Cauliflower
Roasted Cauliflower and Lentil Tacos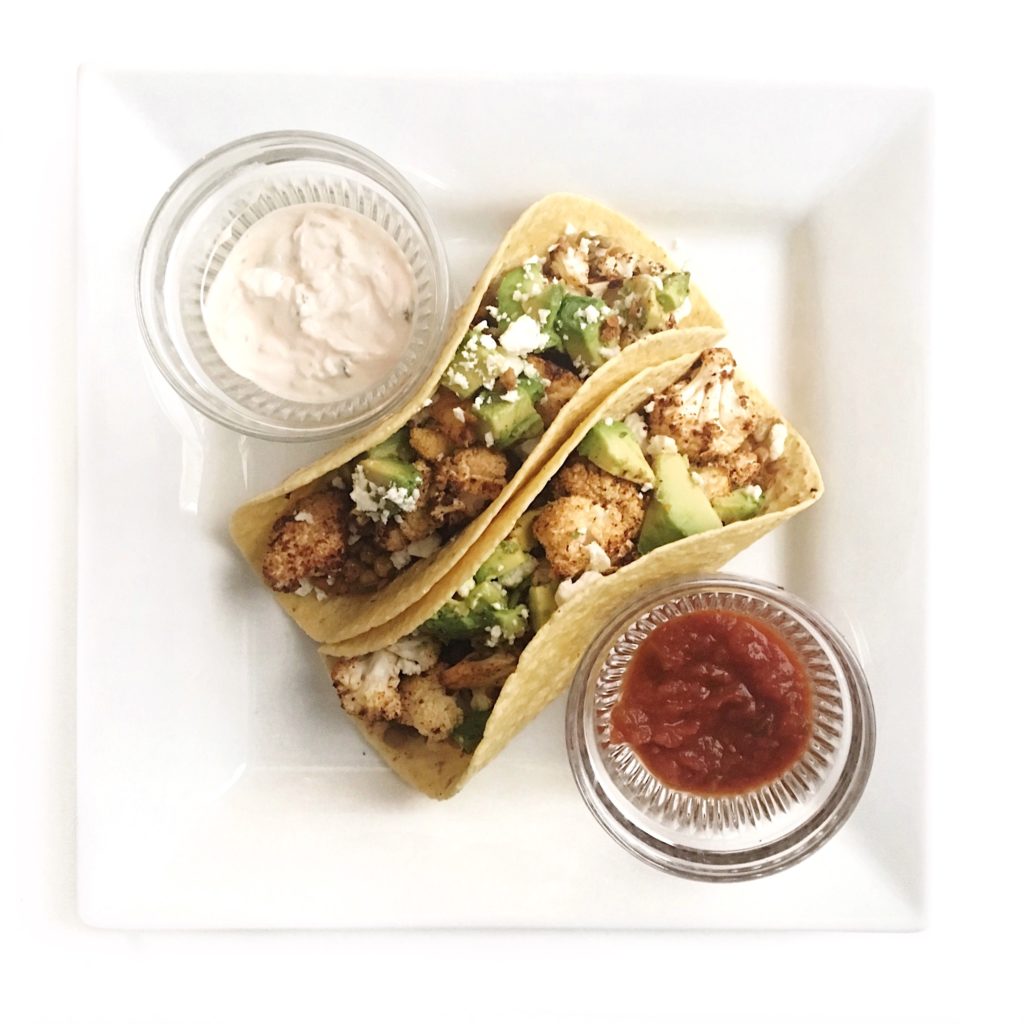 We LOVE this Roasted Cauliflower and Lentil Tacos from Lentils.org. Cauliflower has a delicious and crispy texture when roasted, and using lentils as a vegetarian protein source make for a balanced, high fibre meal.
Cheesy Tex-Mex Cauli Rice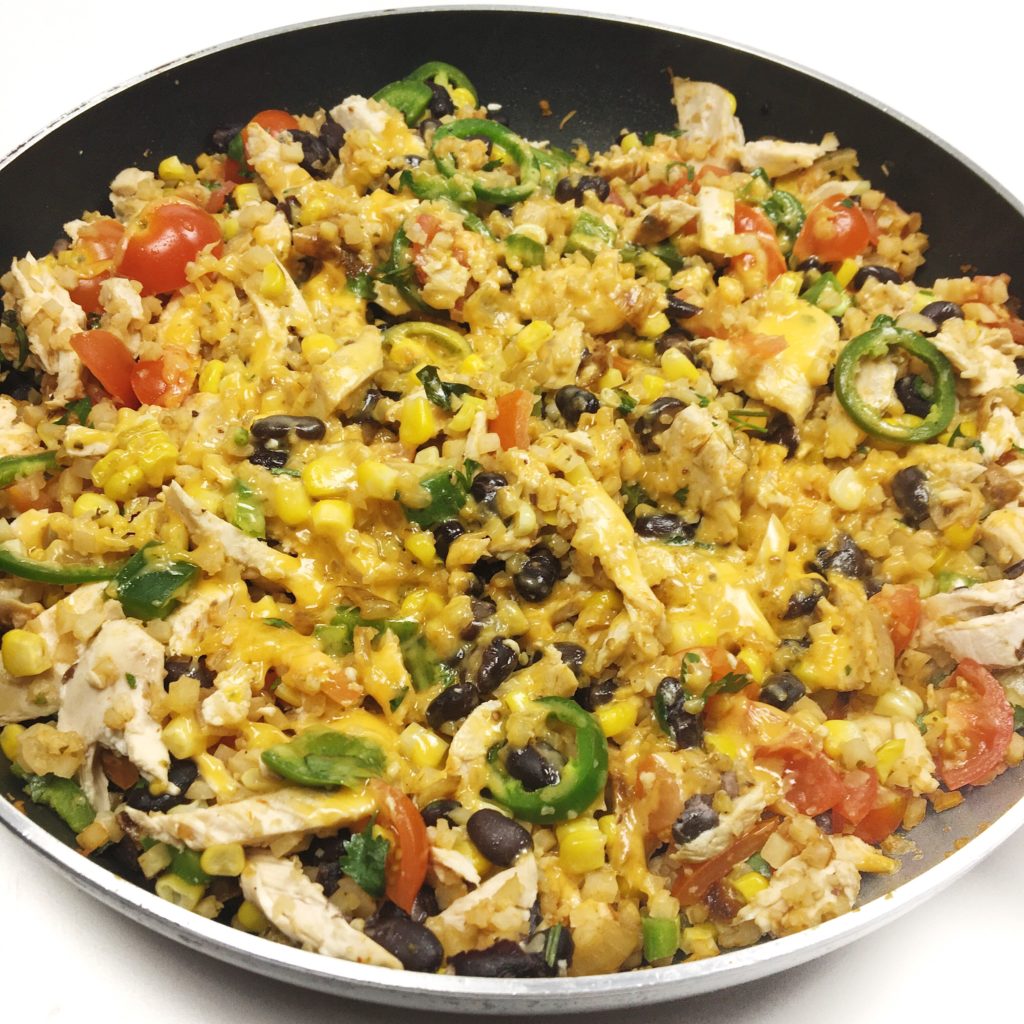 This recipe from Cheesy Tex-Mex Cauli Rice Delish is the perfect way to reinvent your boring chicken leftovers. Using riced cauliflower helps to keep this dish balanced by loading it with veggies, while taking advantage of high fibre beans and corn as a complex source of carbohydrate. We used frozen, pre-prepared riced cauliflower for convenience, and leftover rotisserie chicken for this quick weeknight meal.
Sheet Pan Salmon and Cauliflower with Spice Rub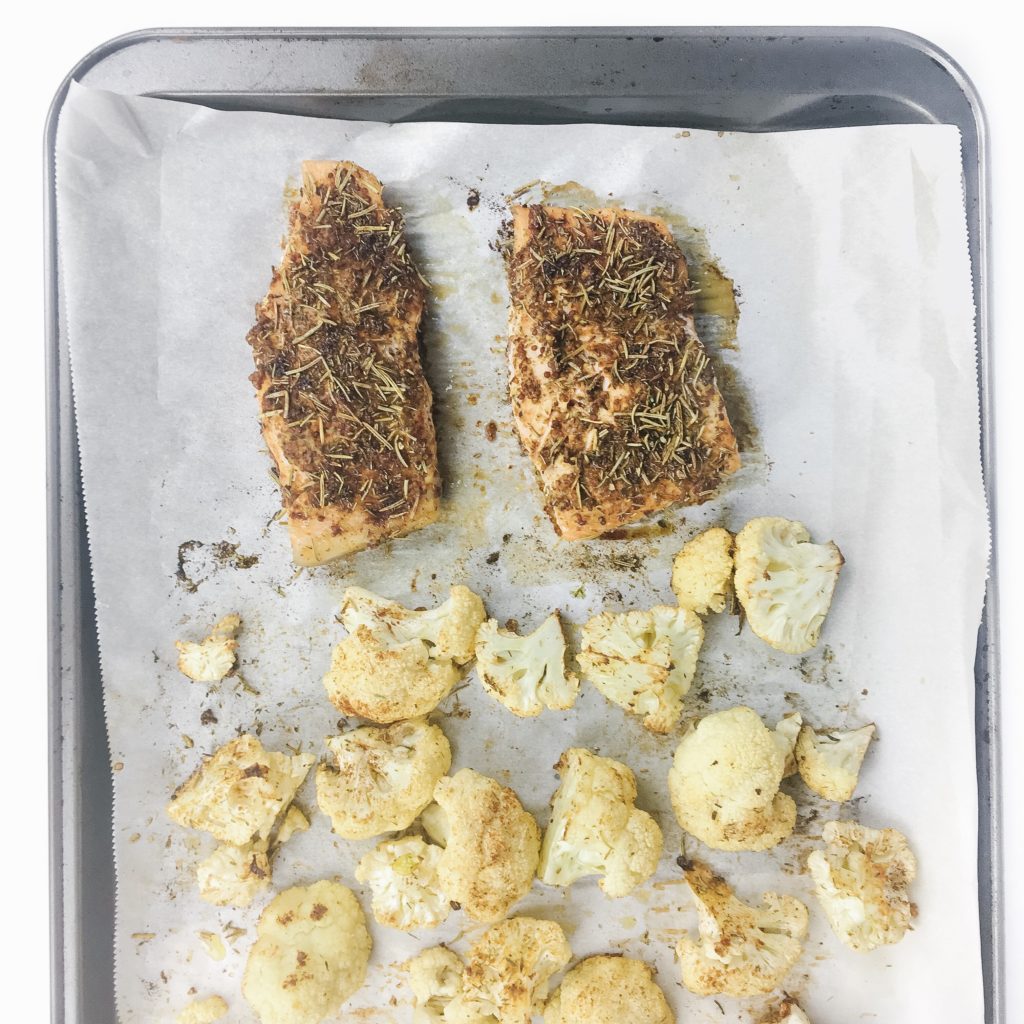 The health benefits of omega-3 fats from fatty fish like salmon are well known, but not everyone loves the taste of it. We love this recipe from Sheet Pan Salmon and Cauliflower with Spice Rub recipe from Tasty Seasons. The spice rub is a flavourful, lower sodium option to typical sauces used in salmon recipes, and it cooks in one sheet pan with cauliflower to cut down on dishes.
Quick Tofu Cauliflower Korma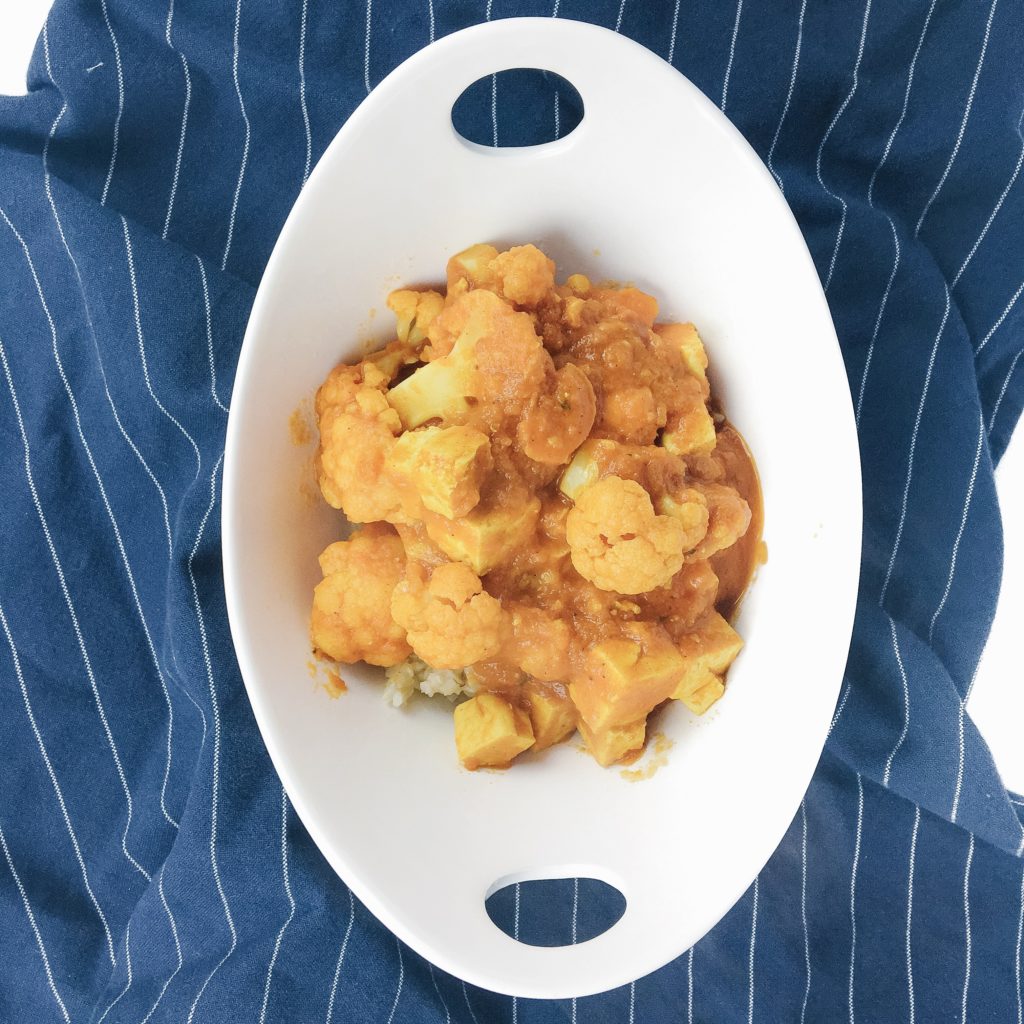 This recipe from Quick Tofu Cauliflower Korma Yummy Beet is a flavourful korma dish that's perfect for a weeknight meal. You'll need an Immersion Blender to make it's thick and creamy sauce, but it otherwise comes together simply and in one pot. Not a tofu person? Don't be afraid, tofu picks up the flavours in the korma sauce, making it the perfect recipe for tofu beginners.
Cilantro Lime Shrimp and Cauliflower Rice Foil Packs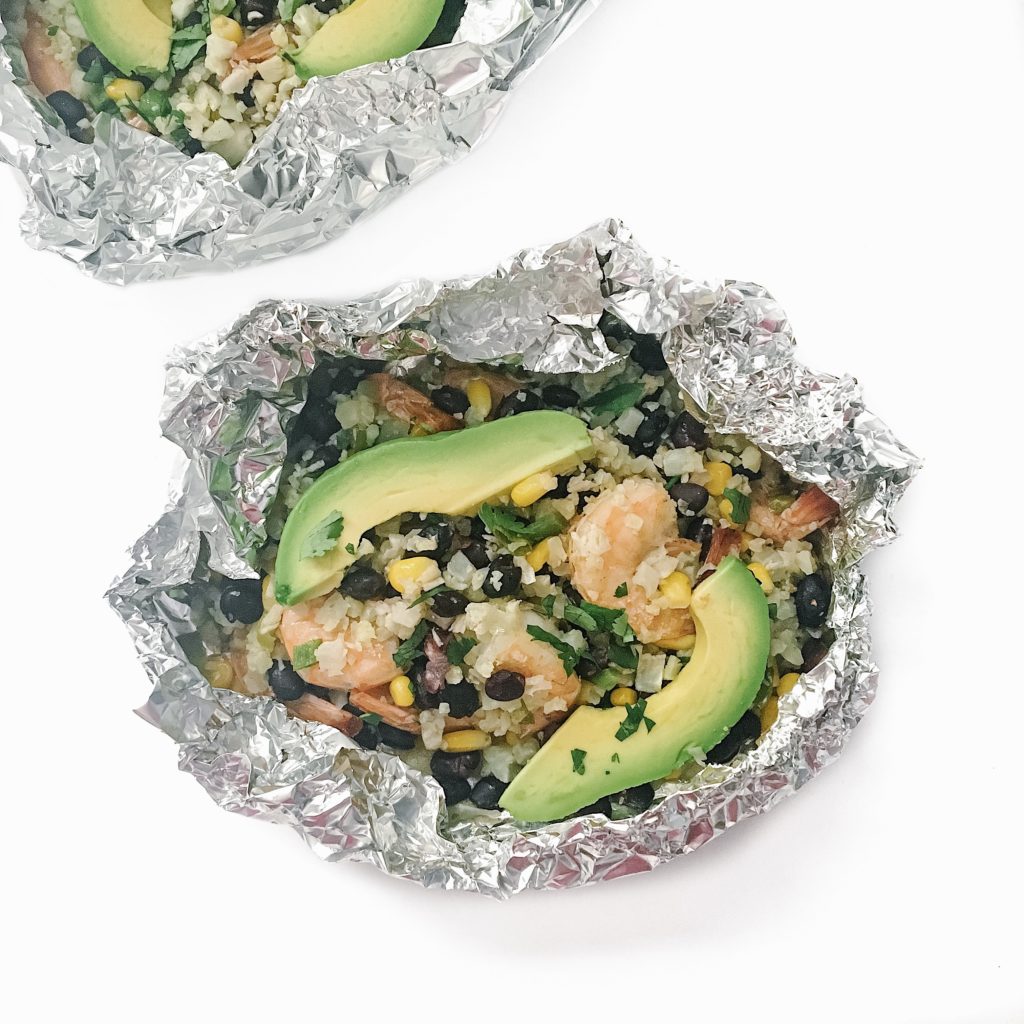 We love this recipe from Cilantro Lime Shrimp and Cauliflower Rice Foil Packets recipe from Cooking Classy. Your entire meal cooks in a foil pack which cuts down on dishes, and using shrimp as a protein source makes for a quick cooking meal. We used pre-riced cauliflower for added convenience, making this the perfect weeknight meal for grilling season.
Don't miss a thing! Subscribe to receive the latest recipes and healthy eating tips straight to your inbox! ?
[yikes-mailchimp form="2″]