Pasta meals get a bad rap, but they're one of my favourite weekly dinner staples. Using a stir-fry cooking method makes for a quick and easy dinner option. Plus, when your plate of pasta is loaded with protein and veggies, it can be a nutritious and balanced option, as well!
Continue reading for my favourite healthy weeknight pasta recipes – because who said your favourite comfort meal can't be good for you too?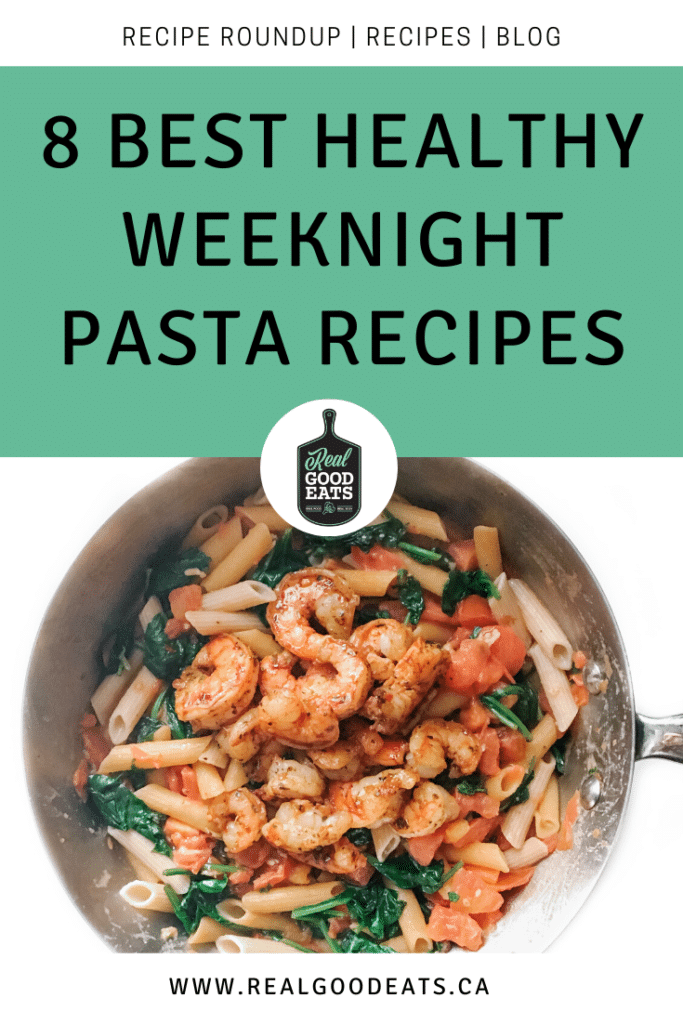 Healthy Weeknight Pasta Recipes
1. Easy One-Pan Lentil Pasta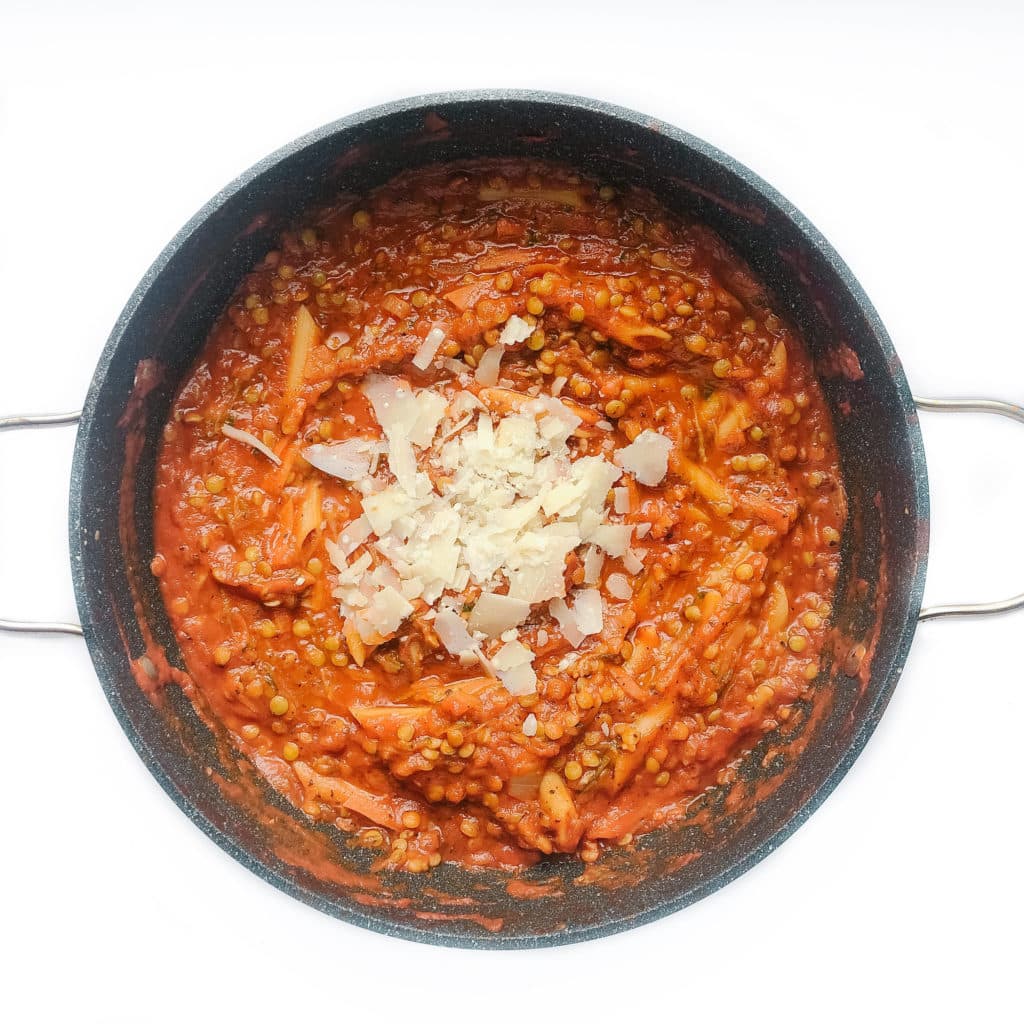 This Easy One-Pan Lentil Pasta Recipe is one of my current weeknight faves. It's plant-based, using lentils as protein, loaded with veggies and cooks in one pan! What's not to love?
2. Shrimp Tomato Spinach Pasta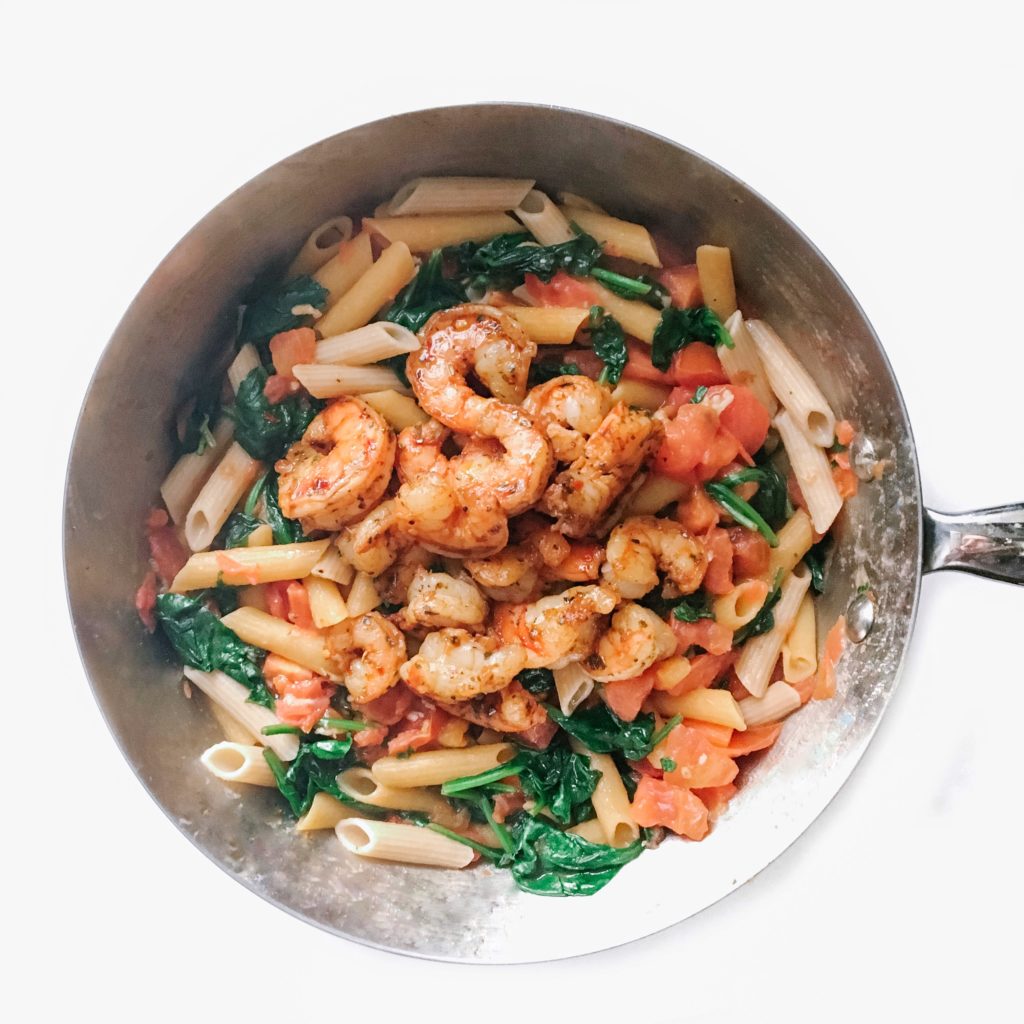 This Shrimp Spinach Pasta recipe from EatWell101 is loaded with spinach and uses shrimp as a quick-cooking protein source for dinner in 20 minutes!
3. Pasta with Turkey and Broccoli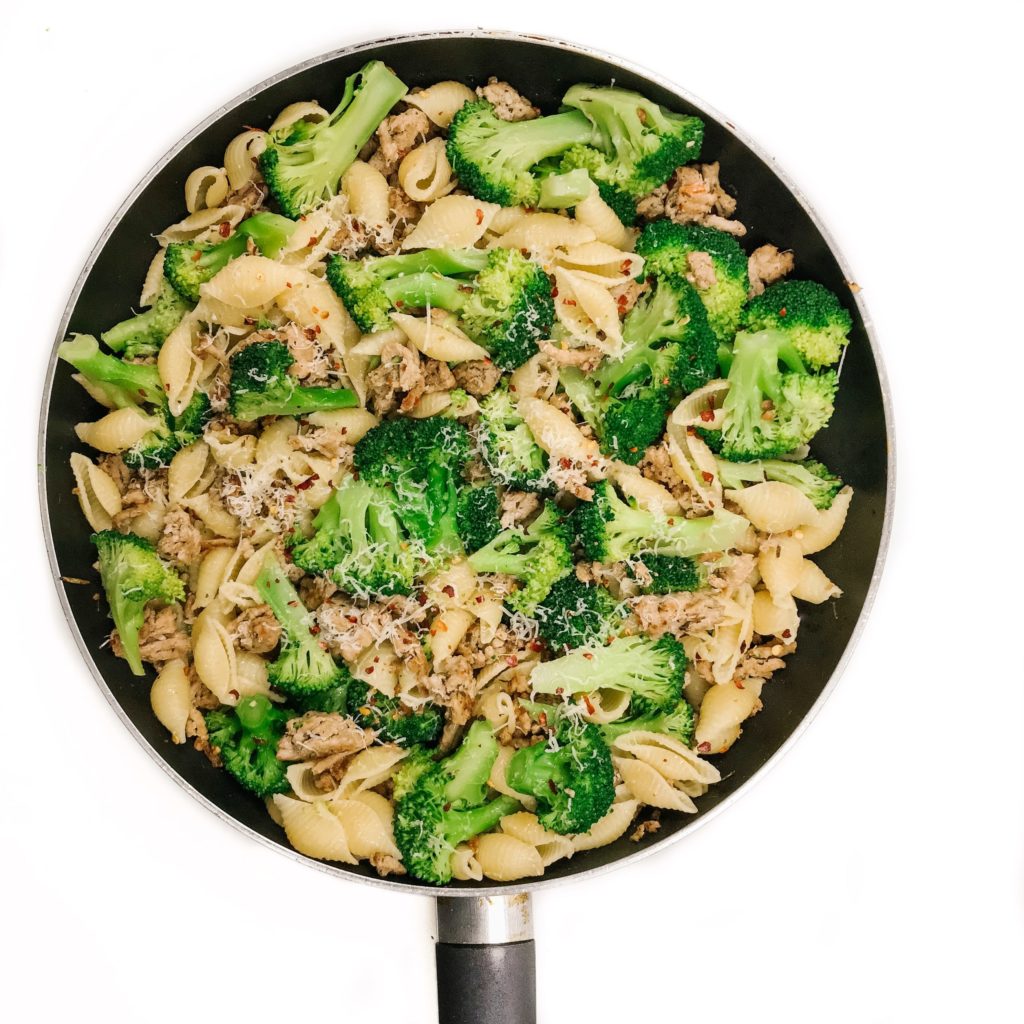 This Pasta with Turkey and Broccoli recipe from Real Simple relies on pantry and fridge staples for a balanced meal in no time. Cooking the broccoli in the pasta water is a great trick for adding veggies to your pasta dinner to keep things balanced. Be sure to add this one to your meal plan this week!
4. Easy Sheet Pan Roasted Vegetable Gnocchi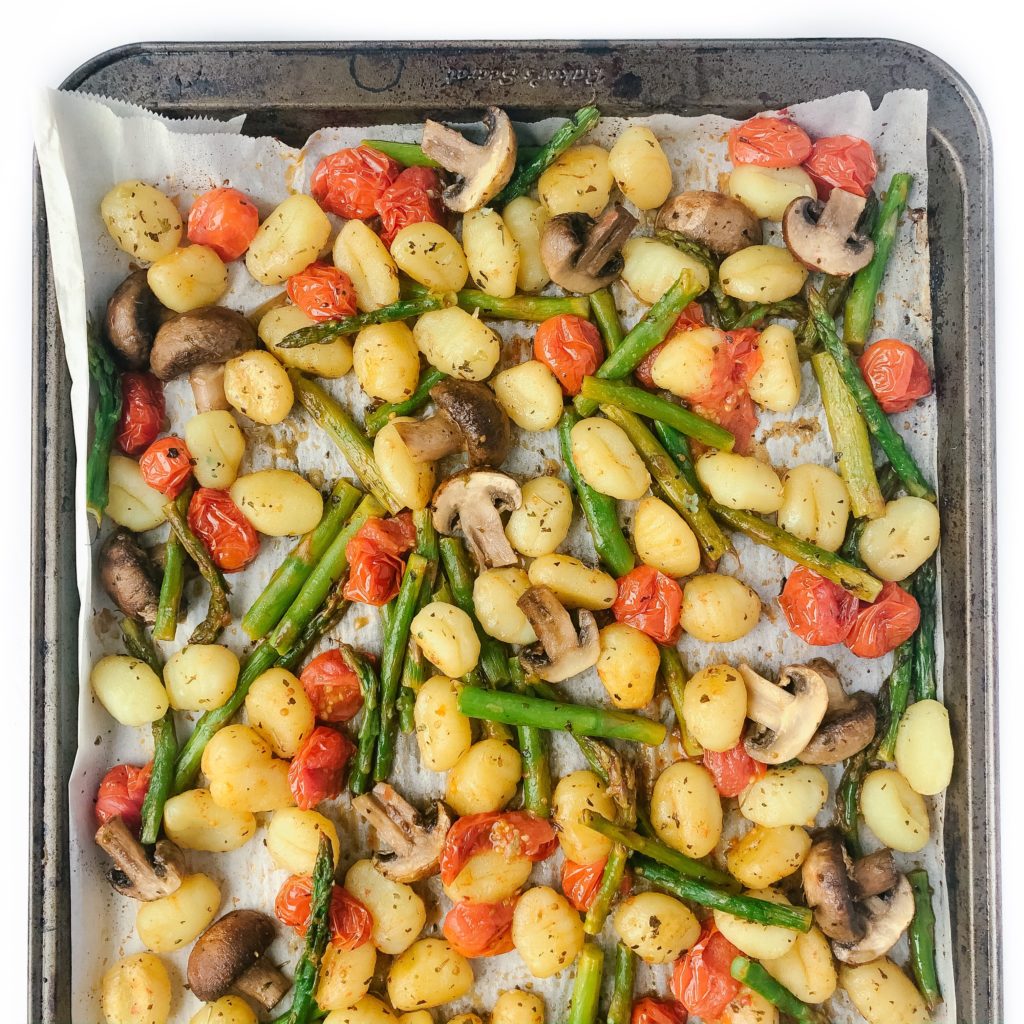 Gnocchi just got a whole lot easier. This Easy Sheet Pan Roasted Vegetable Gnocchi Recipe is loaded with veggies and uses hemp seeds as a quick protein source. Delicious, comforting, and balanced. This meal will be your new weeknight go-to. No boiling required!
5. Mediterranean Grilled Vegetable Rigatoni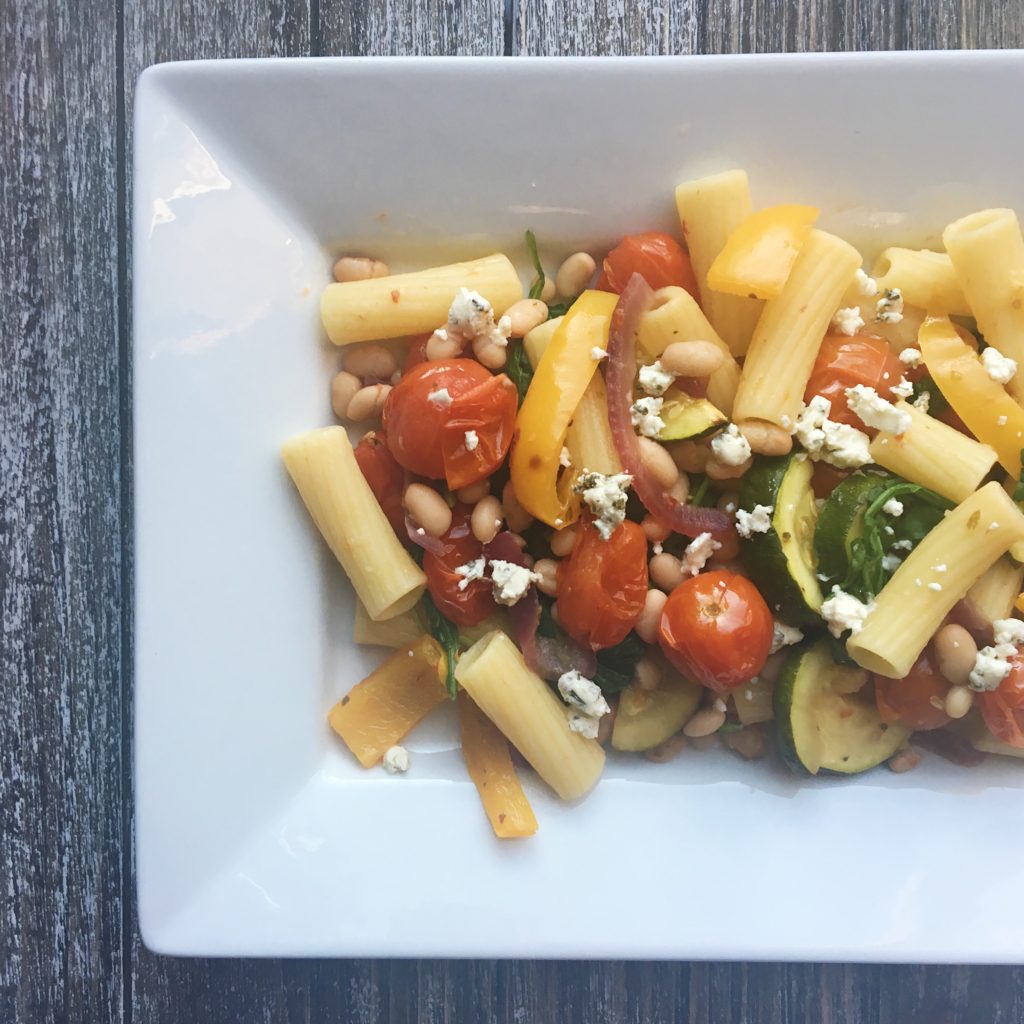 This recipe from Mediterranean Grilled Vegetable Rigatoni recipe from Foodland Ontario is loaded with grilled vegetables and beans as a vegetarian protein source. Try roasting the veggies, rather than grilling, for a delicious pasta dish all year round.
6. Lazy Healthy Chicken and Broccoli Bake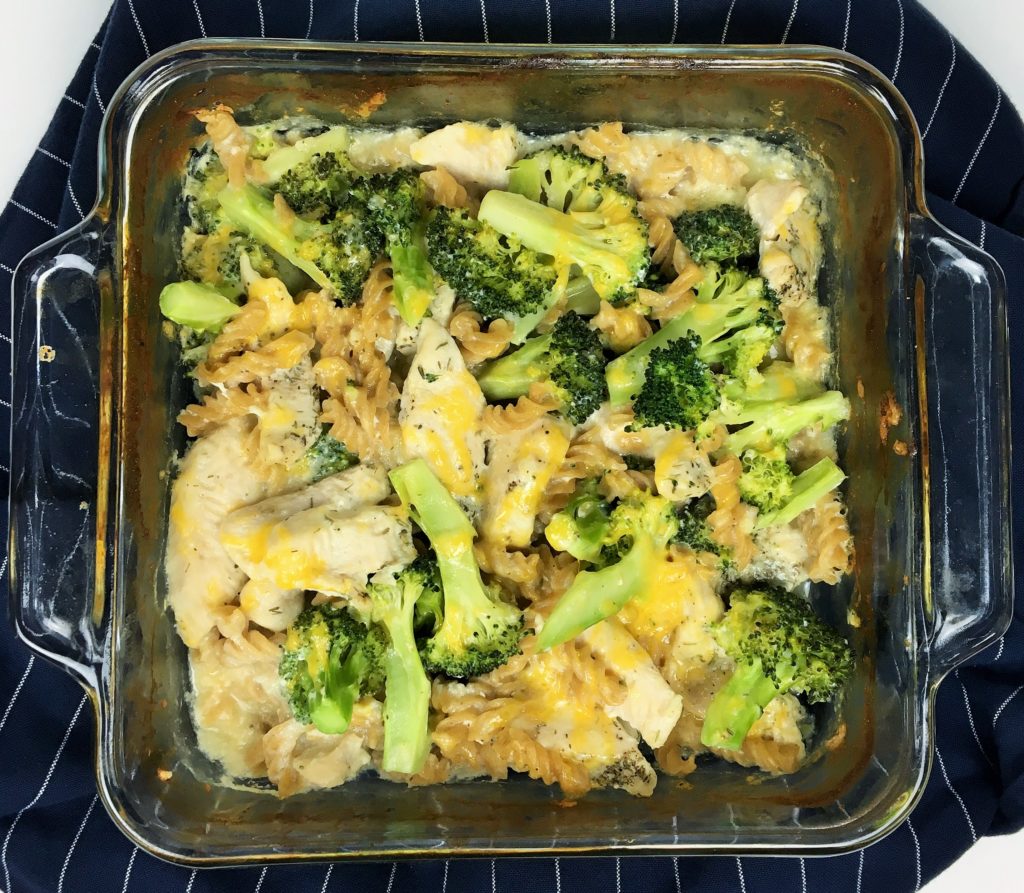 This Lazy Healthy Chicken and Broccoli Pasta Bake recipe from Recipe Tin Eats is perfect for a quick weeknight meal for one but can be easily multiplied for additional servings.
7. Shrimp Scampi Pasta with Asparagus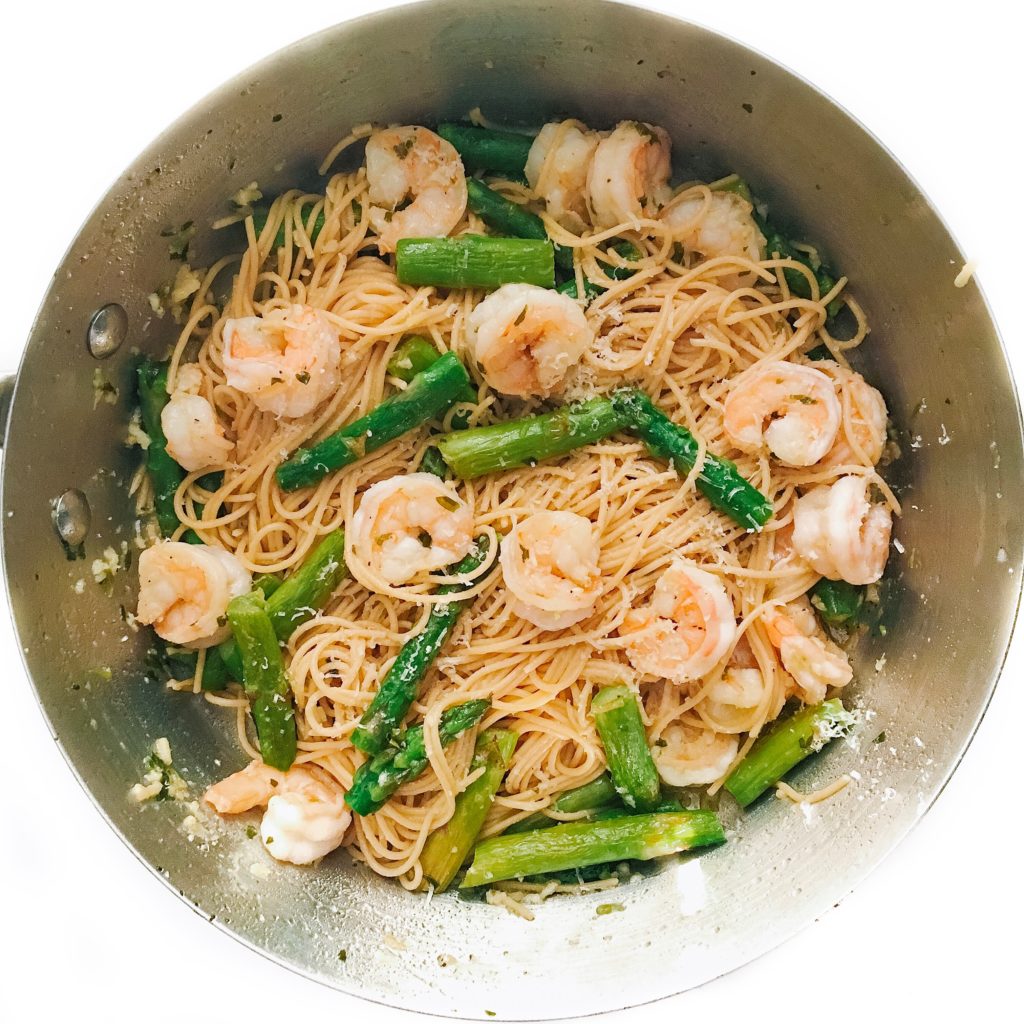 This recipe from Shrimp Scampi Pasta with Asparagus recipe from Natasha's Kitchen is ready in under 30 minutes and uses lemon, herbs, and garlic, which give this recipe a light and fresh flavour.
8. Lentil Bolognese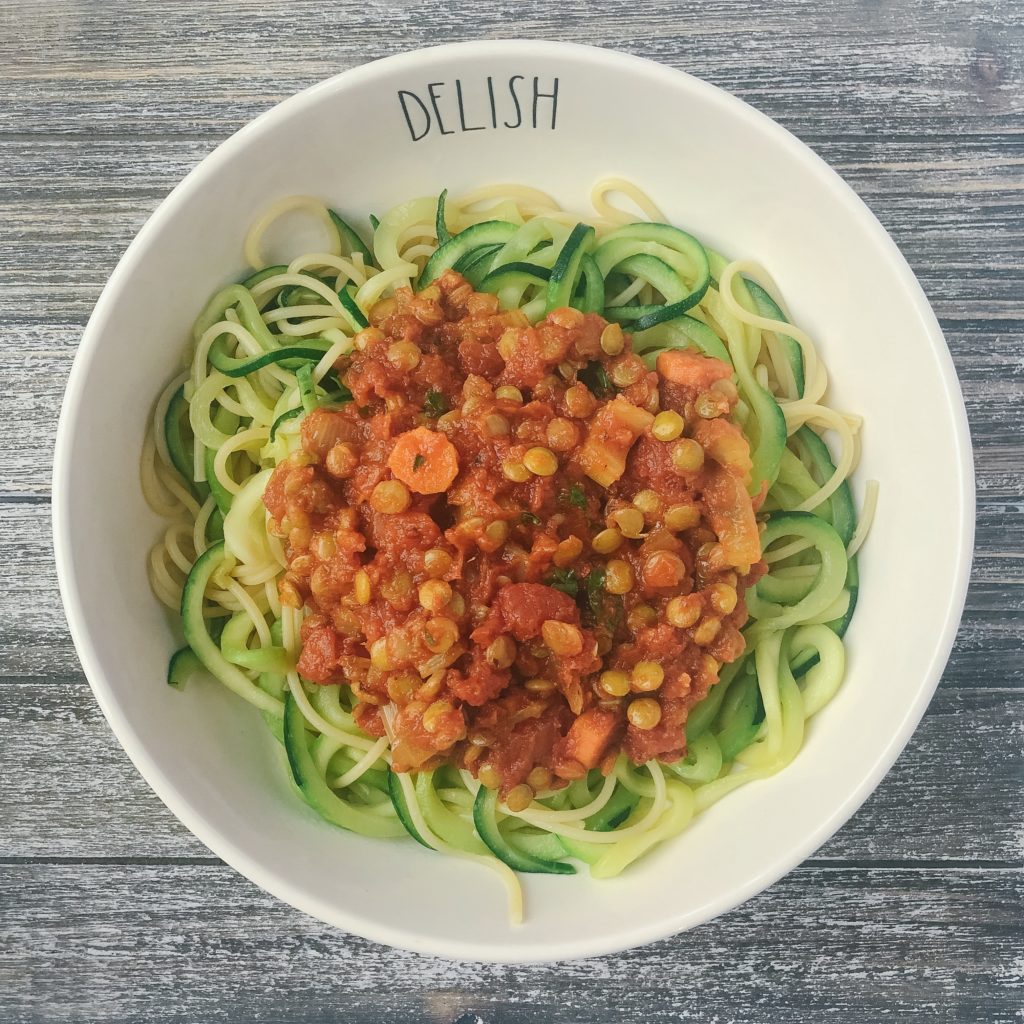 This Lentil Bolognese recipe from Running to the Kitchen is a high fibre, plant-based alternative to the traditional beef version. This is a great recipe to try for plant-based beginners. It's easy to make and has familiar flavours of a traditional meat sauce.
Don't miss a thing! Subscribe to receive the latest recipes and healthy eating tips straight to your inbox! ?
[yikes-mailchimp form="2″]
About Brittany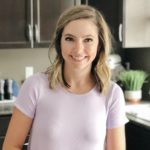 Hi there! I am a registered dietitian and I ? food! I am passionate about making it easier for busy people to eat well by sharing quick and healthy recipes. Healthy cooking at home can seem overwhelming, but it doesn't have to be. I love helping people uncomplicate weeknight dinners and reduce stress around meal time, so I'm so glad you're here!