Cooking for one isn't easy, but I'm bringing my top tips and recipes to help make it a little easier. Continue reading for Eight Tips that Make Meal Planning for One Easy.
Cooking for One
If you're reading this, you've probably experienced the struggle of cooking for one. There's a definite stereotype that single-person households are either new grads living on their own for the first time, or their parents who are adjusting to a newly empty household. While both of these types of single-person households exist, there are so many more of us out there that don't quite fit into these categories. In fact, according to Statistics Canada, single-person households represented 30% of all Canadian households in 2016, and this number is steadily growing.
The reality is, whether you're adulting for the first time, an established professional, an empty nester, or anyone in between, cooking for one poses a unique challenge that isn't really talked about. In this 3 part blog series, we're putting together our best tips and tools to help make it easier to cook quick, simple, and nutritious meals for one (or two). ​
A misconception exists that cooking for one is less of a burden than a large family, but a quick trip to your local grocery store will show you that our food environment caters more to people living in multi-person households. Buying food in bulk is cheaper than smaller quantities, and pre-packaged foods and condiments are sold in large containers that most individuals would never dream of finishing before the best before date. Bottom line? Meal planning and eating well can be difficult no matter what your circumstance. Continue reading for 8 tips that make meal planning for one easier.
Eight Tips that Make Meal Planning for One Easier
In part 1 of this 3 part 'Cooking for One' series, we're starting at the beginning with meal planning. Just like cooking for a family of four, meal planning is key to eating well when cooking for one, but it poses some very different challenges. Read on for our 8 pro tips that make meal planning for one easy.
1. Have a list of go-to meals
It's overwhelming to think about meal planning and prepping home cooked meals when we don't have meal ideas or recipes to pull from. These don't need to be new recipes, in fact, it's better if most of them are familiar to you. Whether cooking for one or a family of four, most people have 5-7 staple meals they rotate through on a weekly basis. This could be something as simple as a protein with a side of potatoes and veggies, or a mixed dish that you need a recipe for.
Come up with a list of familiar meals that you can pull from each week to make meal planning easier. If you need some inspiration for something new, check out part 2 of this blog series: Meal Ideas For One That Aren't Lame. Once you've got your staple meal ideas in mind, it's easier to actually look at the week ahead and plan accordingly.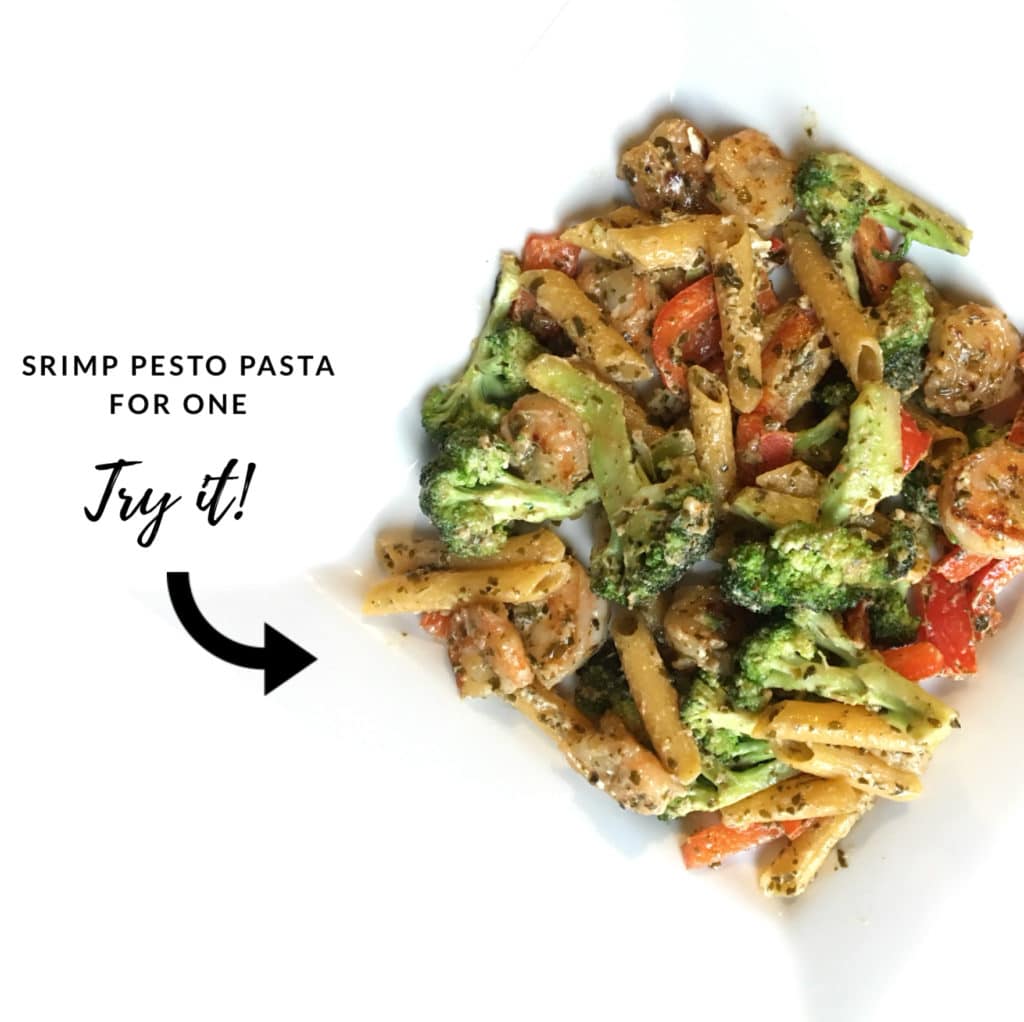 2. Plan ahead, kind of
Meal planning doesn't mean that things have to be set in stone. If you need to work late, you're invited to a friend's house for dinner last minute, or you just don't feel like making what you planned for, don't fret. The ingredients that you've purchased likely won't go bad before you can use them the next night. If your schedule is unpredictable, only pre-plan a couple of dinners each week to leave room for flexibility. The upside to cooking for one is that there's less of a burden on daily planning itself.
Cooking for one means smaller cuts of protein that don't need as long to thaw. Single portion meals also take less time to cook, which means that with a well stocked kitchen, you can easily pull together a balanced last minute meal with the ingredients you have on hand.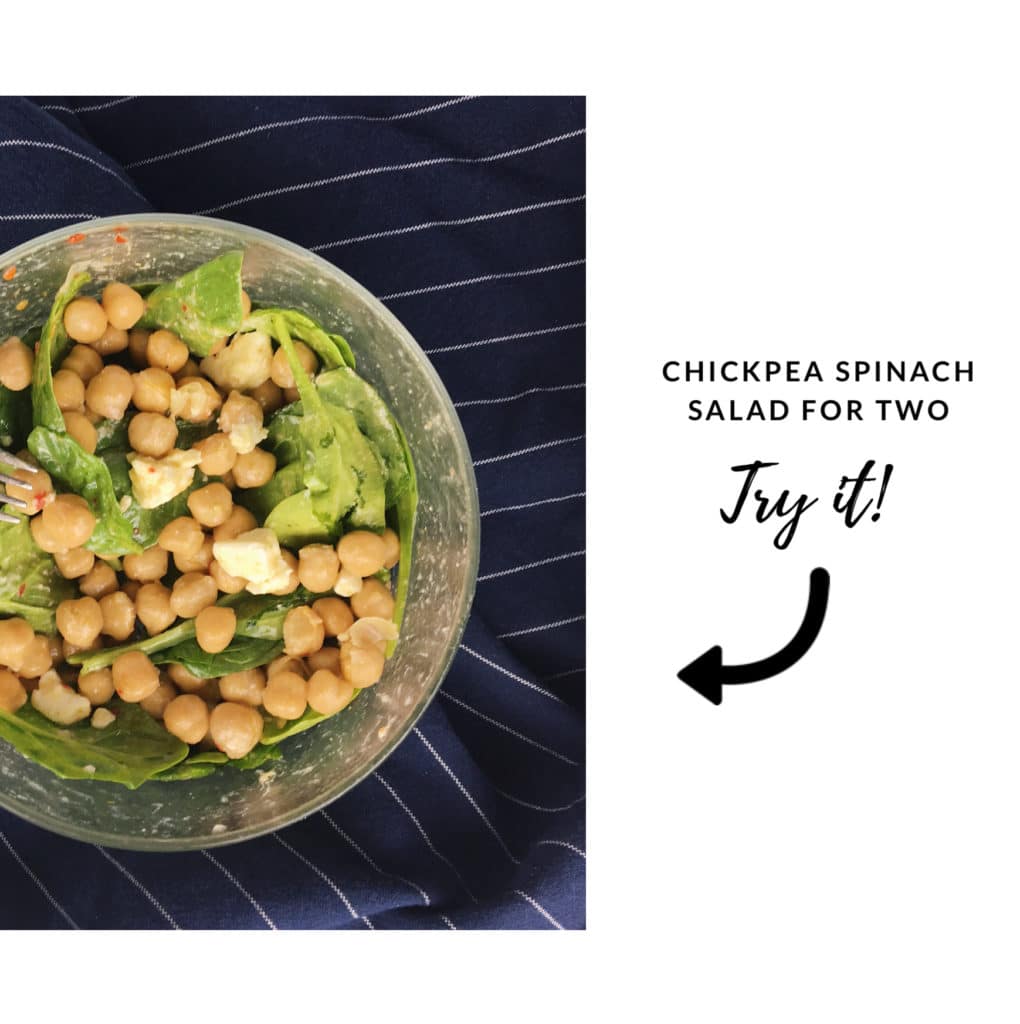 3. Keep your freezer stocked with basics
Bread, single portions of chicken and fish, frozen shrimp, frozen vegetables. These are foods that come in handy when you haven't necessarily planned anything. The benefit of freezing is that you don't have to worry about shelf life as much, which is key to reducing food waste in a single-person home.
This doesn't mean processed TV dinners and boxed chicken strips, but consider the unprocessed frozen foods that are just as nutritious as the fresh version. A single portion of frozen, unprocessed shrimp or fish can thaw in the sink within 20 minutes, and frozen veggies can be quickly sautéed for a stir fry, or steamed as a side dish. Aim to keep 2-3 frozen protein staples in your home and 1-2 frozen veggie options to give you some quick cooking building blocks for a well balanced meal.
4. Cook (or prep) once, eat twice
Most people don't want to cook a meal from scratch every time they eat, and that doesn't change when you're cooking for one. In most cases, it doesn't take much longer to cook multiple portions of the same meal, so take advantage of the time you're already taking to cook your dinner, and plan leftovers for the next day.
Not a fan of leftovers? Reinvent them in a different way to keep things interesting:
– cook an extra chicken breast (or whatever protein you're having for dinner) to use in a salad or wrap for lunch or dinner the next day
– use leftover taco or fajita meat/beans/lentils in a taco salad
– make extra rice (or quinoa, couscous, etc,) for a dinner and use it as a base to a grain bowl the next day, or as a side to fish and veggies
– use leftover black beans with corn, avocado, tomato and salsa for a Mexican inspired rice bowl
– chopping vegetables for a stir fry? Chop extra's that you plan to use in your pasta the next day
Using leftovers doesn't have to mean eating the same meal over and over again, and using this strategy for at least one meal per week is guaranteed to make your life easier.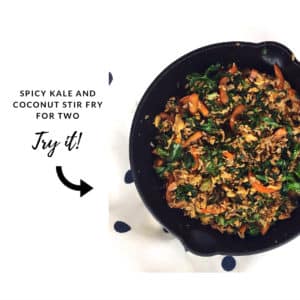 5. Don't forget about protein
Protein is the part of a meal we struggle with most when cooking for one. It's often cheaper to buy in bulk which can prevent us from purchasing it in the first place, and sometimes it seems like a lot of work to go through to prep and cook just one portion of meat.
To make it easier to include a protein source at each meal, take advantage of more convenient, single portion sources:
– watch for sales and stock up on single cuts of meat such as chicken breasts, thighs or legs, steak, or pork chops, and freeze them in individual portions
– keep a stock of frozen shrimp and fish fillets in your freezer for quick thaw options
– at the beginning of the week, boil some eggs to use for breakfast, as a snack, in salads, or in egg salad sandwiches in the days that follow
– keep a stock of canned tuna for salads and sandwiches when you don't have any fresh options left
And consider trying vegetarian sources of protein such as beans, lentils, and tofu. These foods have a long shelf life and are easy to cook in a single portion:
– add lentils to pasta sauce and simmer for 20 minutes until cooked
– open a can of beans and use in salads, tacos, or pasta
– sauté strips of tofu to use in a stir-fry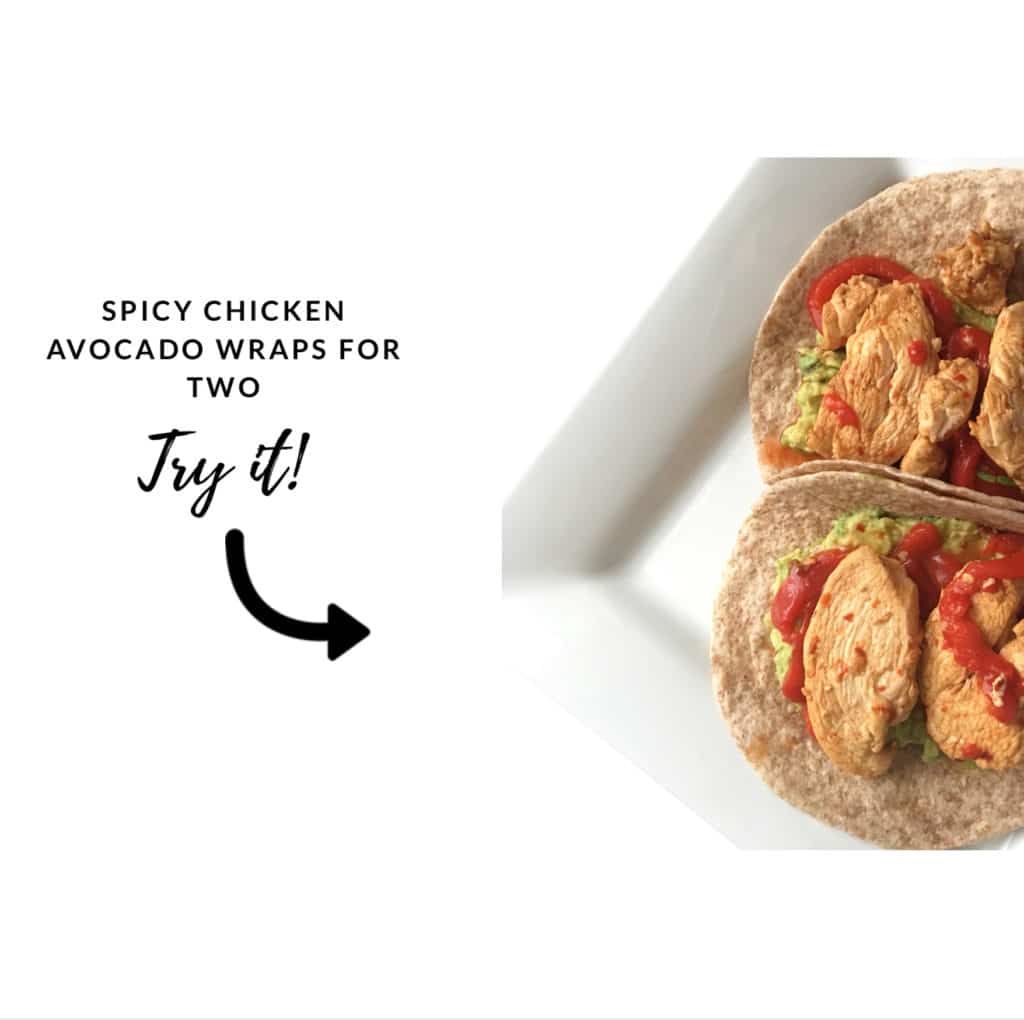 6. Batch cook and freeze
Batch cooking can be a helpful way to have ready-made, individually portioned meals on hand for the nights that you're less motivated to cook for yourself. When you have some extra time, cook a large batch of chilli, soup, lasagna, or pasta sauce, and freeze individual portions for leftovers that feel like a fresh meal each time; or use a muffin tin for the perfect individual portion of meatloaf or mini quiche.
As a rule of thumb, try and keep three frozen, ready-made meal options on hand at all times to help prevent you from ordering from your favourite take-out spot when you get home from work without a plan or lacking motivation.
7. Be mindful of food waste
Planning ahead and reinventing leftovers will certainly help you reduce the amount of food waste you have each week, but being strategic with the foods you bring into your home in the first place can help as well. Keep a stock of fruits and veggies with a longer shelf life, such as apples, pears, carrots, broccoli, and onion.
These are staples that you can purchase in larger quantities to save money, and use for weeks to come without necessarily having a plan at the time of purchase. This doesn't mean that you should feel limited to these foods alone, just be sure to have a plan before buying fresh produce with a shorter shelf life, such as spinach or berries.
When cooking for one, food waste doesn't typically end in the produce section. Many items in the middle aisles of the grocery store are sold in large containers and can expire before you're able to finish them. While it may be difficult to avoid waste at all cost, keep in mind that many of these items such as pasta sauce, pesto, or other sauces and condiments can be frozen and thawed as you need them.
Time-Saving Tip: a typical ice cube tray is roughly 1 tbsp and can be a great way to freeze leftover pesto, tomato paste, or fresh herbs in oil.
8. Plan a 'catch-all' meal for the end of the week
A 'catch-all' meal is a meal that you can virtually use any combination of extra veggies, protein, or starch you have in the fridge. This can be a stir fry, pasta, fried rice, or soup, and will help ensure that you're using up any leftover fresh food you purchased for the week before it spoils.
For example:
– add extra spinach or arugula to soup or pasta sauce
– sauté any combination of crunchy veggies, or heartier greens such as kale for a stir-fry or fried rice
– add leftover rice, quinoa, or pasta to salads for a source of complex carbohydrate
Leaving 1-2 days at the end of your week for these catch-all meals can significantly help you reduce your food waste as a single-person household, without sacrificing nutrition, especially when your week doesn't go as expected.
There you have it! 8 tips that make meal planning for one easier.
What's your favourite meal planning for one hack? Comment below and let us know!
Now that you've got your kitchen stocked, check out Part 2 of this series: 10 Meal Ideas for One That Aren't Lame, for some meal inspiration.
Don't miss a thing! Subscribe to receive the latest recipes and healthy eating tips straight to your inbox! ?
[yikes-mailchimp form="2″]