Quick and Healthy Weeknight Dinners Using Leftover Rice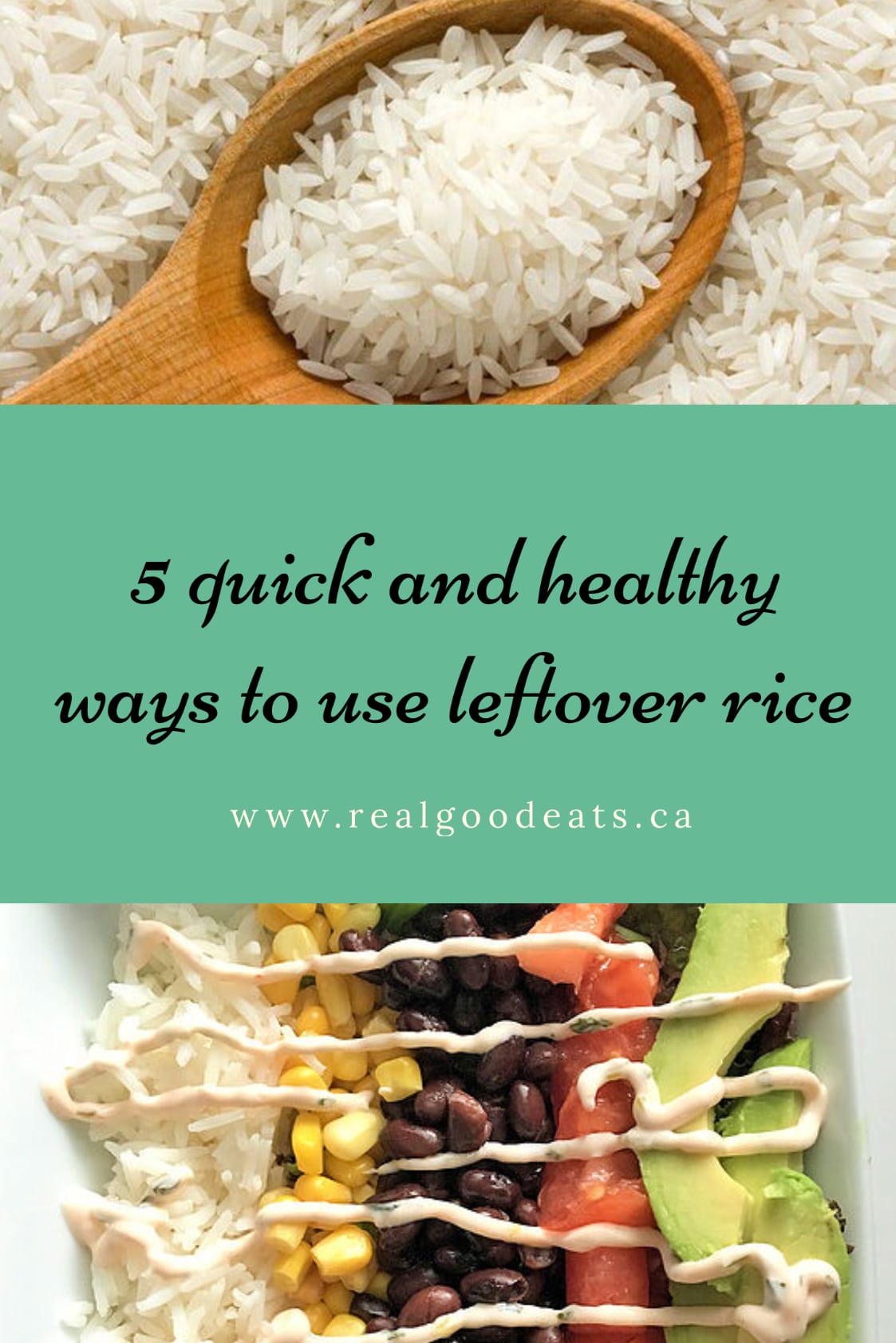 Quick and Healthy Weeknight Dinners Using Leftover Rice
We know the key to eating well amidst your busy lifestyle is planning ahead, but this is easier said than done. By nature, we prioritize our planning efforts on larger or more immediate decisions (the itinerary for your dream Europe trip, crushing an important work project, crunching numbers to buy a new car, leaving work on time to make it to spin class, etc.), which means that the simple, everyday decisions, i.e, "whats for dinner?", are left as an afterthought. Continue reading for quick and healthy weeknight dinners using leftover rice that can help you eat well, even on your busiest days. 
I get it, and I'm here to help you balance it all with some meal planning tips to eat well even on your busiest days. Today, I'm talking about rice, a healthy and inexpensive household staple that you probably already have in your cupboard.
Save Time During your Busy Week with Leftover Rice
Rice can be a healthy source of carbohydrate on your plate. Rice is a whole grain, which means it goes through minimal processing to get from farm to table, and is a natural source of a variety of vitamins and minerals. The downside, is that the good quality kind (you know, the kind that comes unflavoured and takes longer than 5 minutes to make) can be time consuming, sometimes taking longer to cook than the rest of your meal.
The good news? Cooked rice lasts for up to 5 days refrigerated in a sealed container, and it doesn't take much longer to cook a large batch compared to a single portion. With a little planning, rice can be the convenient solution you've been looking for to speed up your weeknight cooking. So, prepare a batch this weekend, and make your life easier during the busy week ahead with these quick and healthy weeknight dinners using leftover rice.
5 Quick and Healthy Weeknight Dinners Using Leftover Rice
For when you only have 10 minutes…
Make this Rice Bowl with Fried Egg and Avocado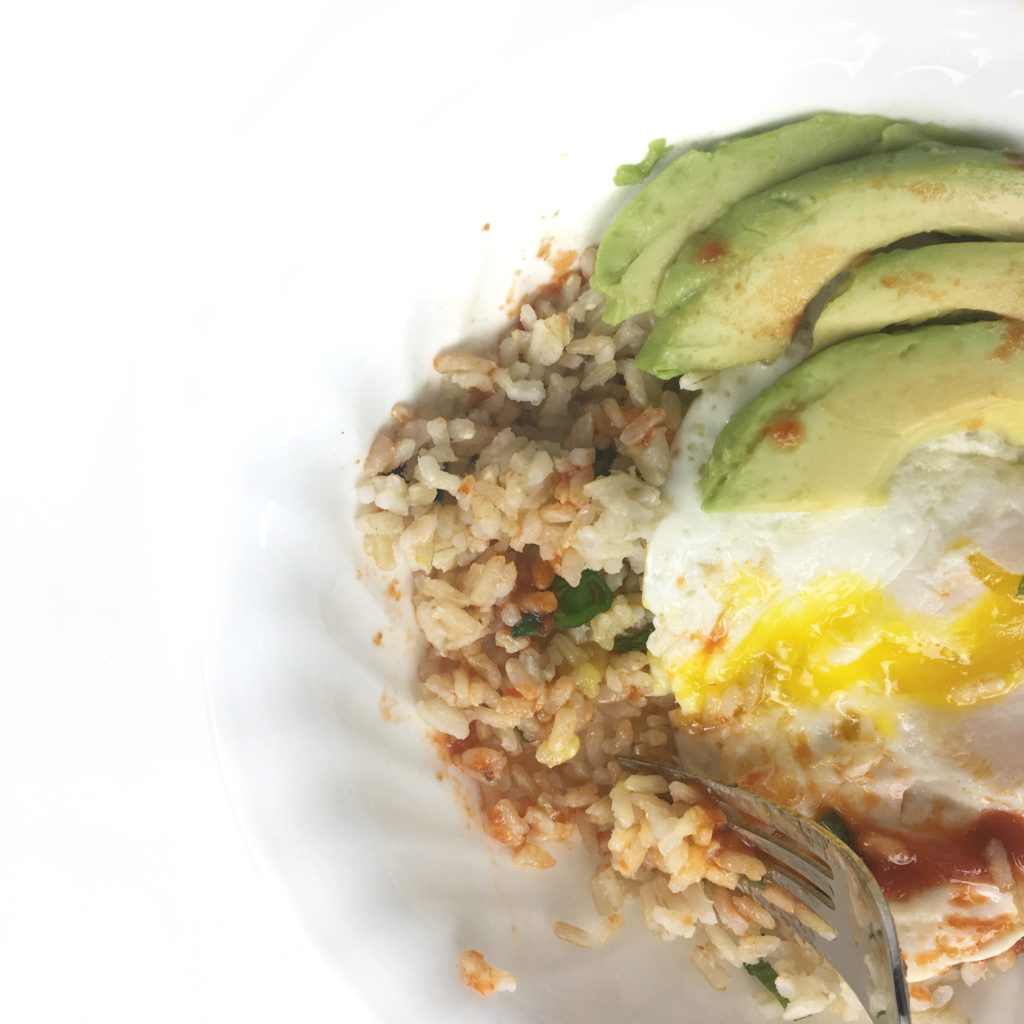 Eggs are not just a breakfast food. This Rice Bowl with Fried Egg and Avocado recipe from Bon Appetite  takes advantage of leftover rice and fried eggs for a meal in minutes. I suggest adding some stir fried veggies, such as peppers, asparagus, or kale, to the bowl for a balanced meal.
For when you have 20 minutes…
Make this Sweet and Spicy Stir Fry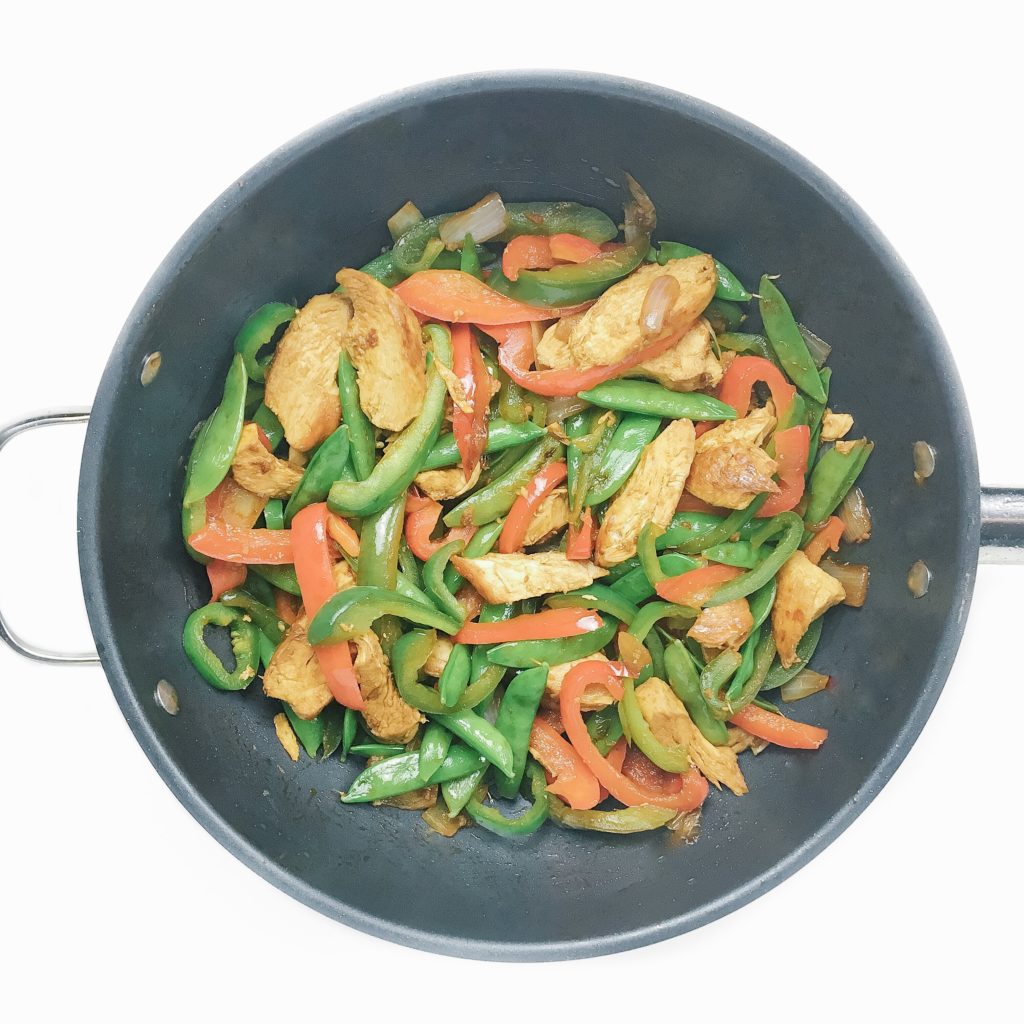 This recipe from Sweet andSpicy Stir Fry recipe from Chatelaine uses red pepper jelly to add a punch of flavour to this quick weeknight stir fry. I  suggest adding additional veggies to keep this stir fry balanced, try at least ½ cup of peppers or snap peas per person.
Make this 20-Minute Honey Garlic Shrimp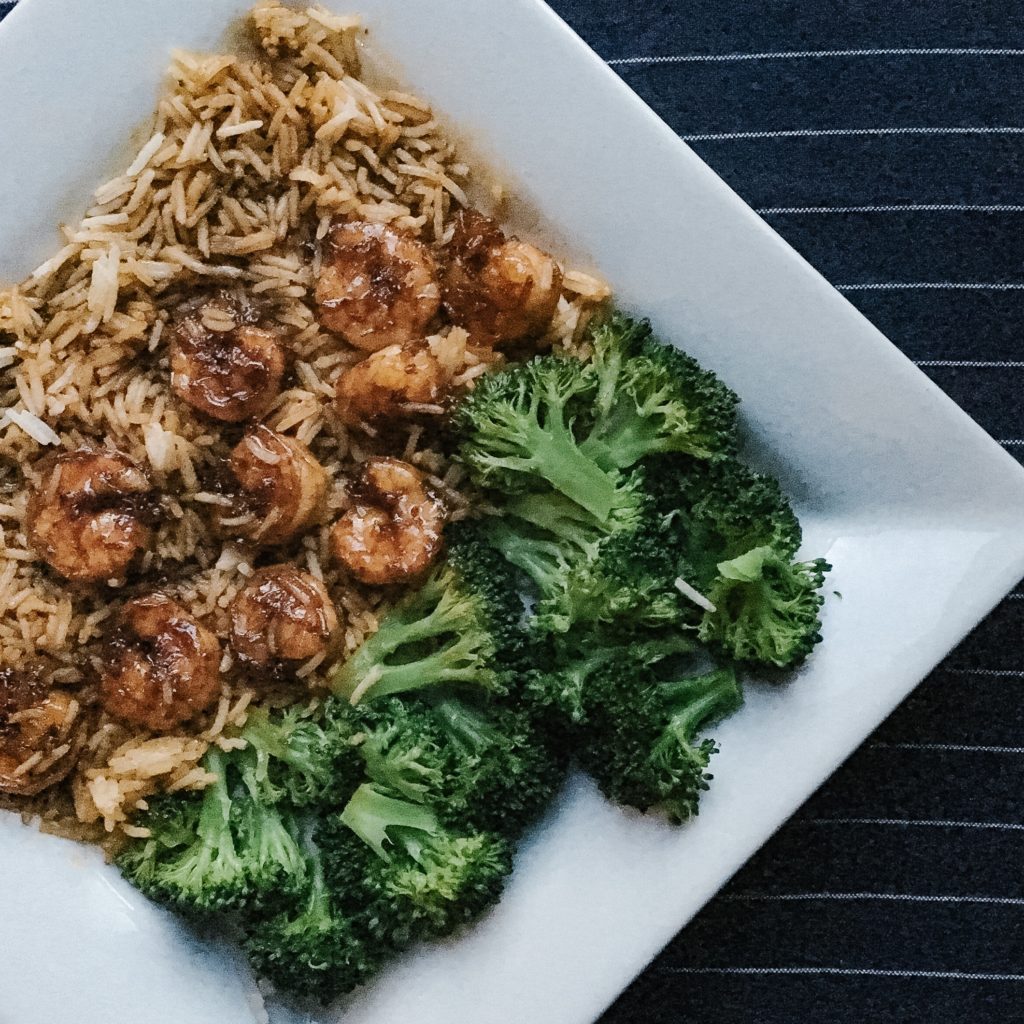 It's hard to believe such a quick and simple recipe could be so tasty! This 20-Minute Honey Garlic Shrimp recipe from Sallys Baking Addiction is a truly delicious 20 minute dinner. Don't forget to include a side of steamed broccoli for a balanced meal and serve over rice.
For when you have 30 minutes…
Make this Lentil and Broccoli Curry with Coconut Milk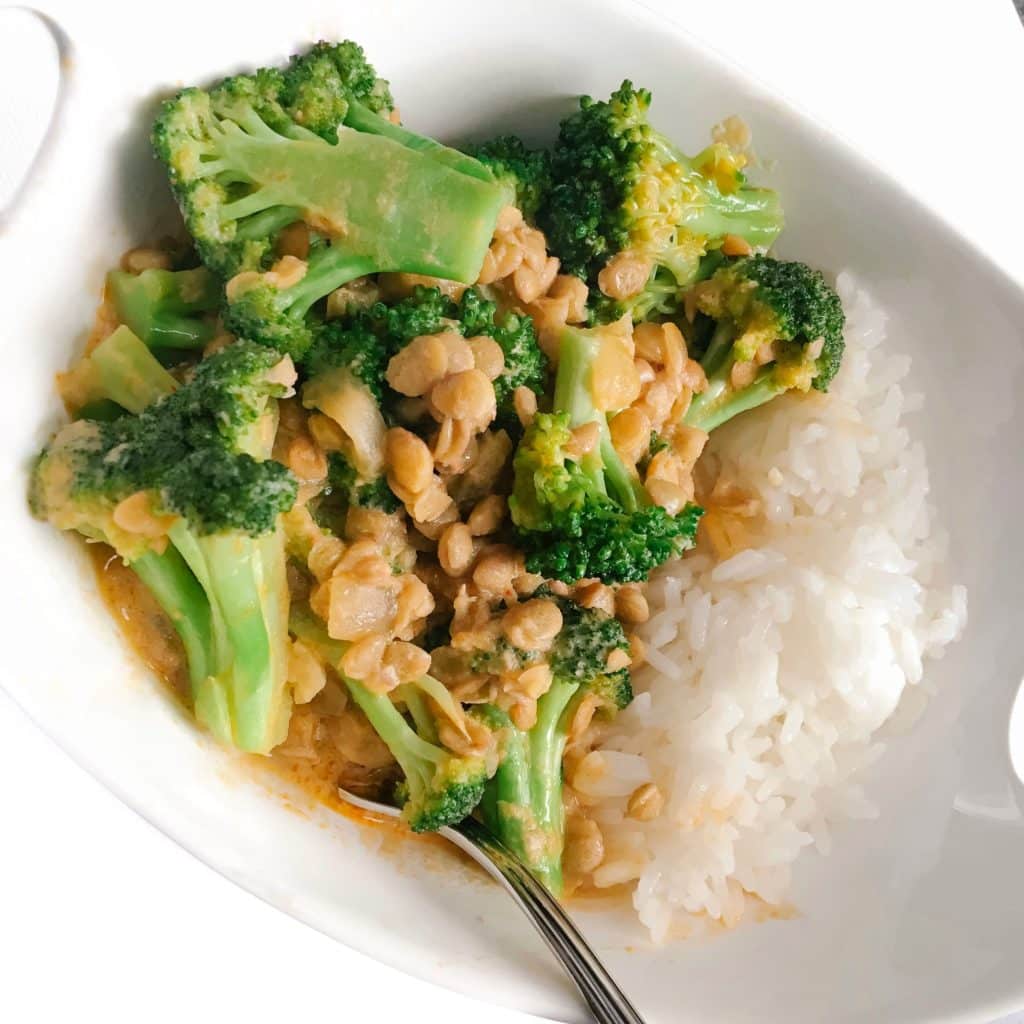 I love cooking with lentils. Not only are they a great high fibre source of vegetarian protein, but they're the inexpensive and real convenient. This recipe from Lentil and Broccoli Curry with Coconut Milk recipe from  Lentils.org requires very little prep and comes together in 30 minutes. Serve over rice.
Don't miss a thing! Subscribe to receive the latest recipes and healthy eating tips straight to your inbox! 👇
About Brittany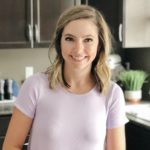 Hi there! I am a registered dietitian and I  💚  food! I am passionate about making it easier for busy people to eat well by sharing quick and healthy recipes. Healthy cooking at home can seem overwhelming, but it doesn't have to be. I love helping people uncomplicate weeknight dinners and reduce stress around meal time, so I'm so glad you're here!
---
---