If you're like me, you grew up thinking that the only way to make tacos was with the help of Old El Paso. It turns out there are a variety of delicious ways to make this household staple. From fish to lentils, tacos take many different forms and are a versatile way to add some variety into your usual meal routine. Cooking tacos from scratch means that you can control the ingredients, which makes them not only a tasty option, but a healthy one too. But don't worry, from-scratch tacos are not as complicated as they may seem.
Whether you're cooking for one or a family of four, tacos are a quick, easy, and versatile meal that can pack a nutrition punch. Continue reading for the best healthy weeknight taco recipes to add to your menu this week!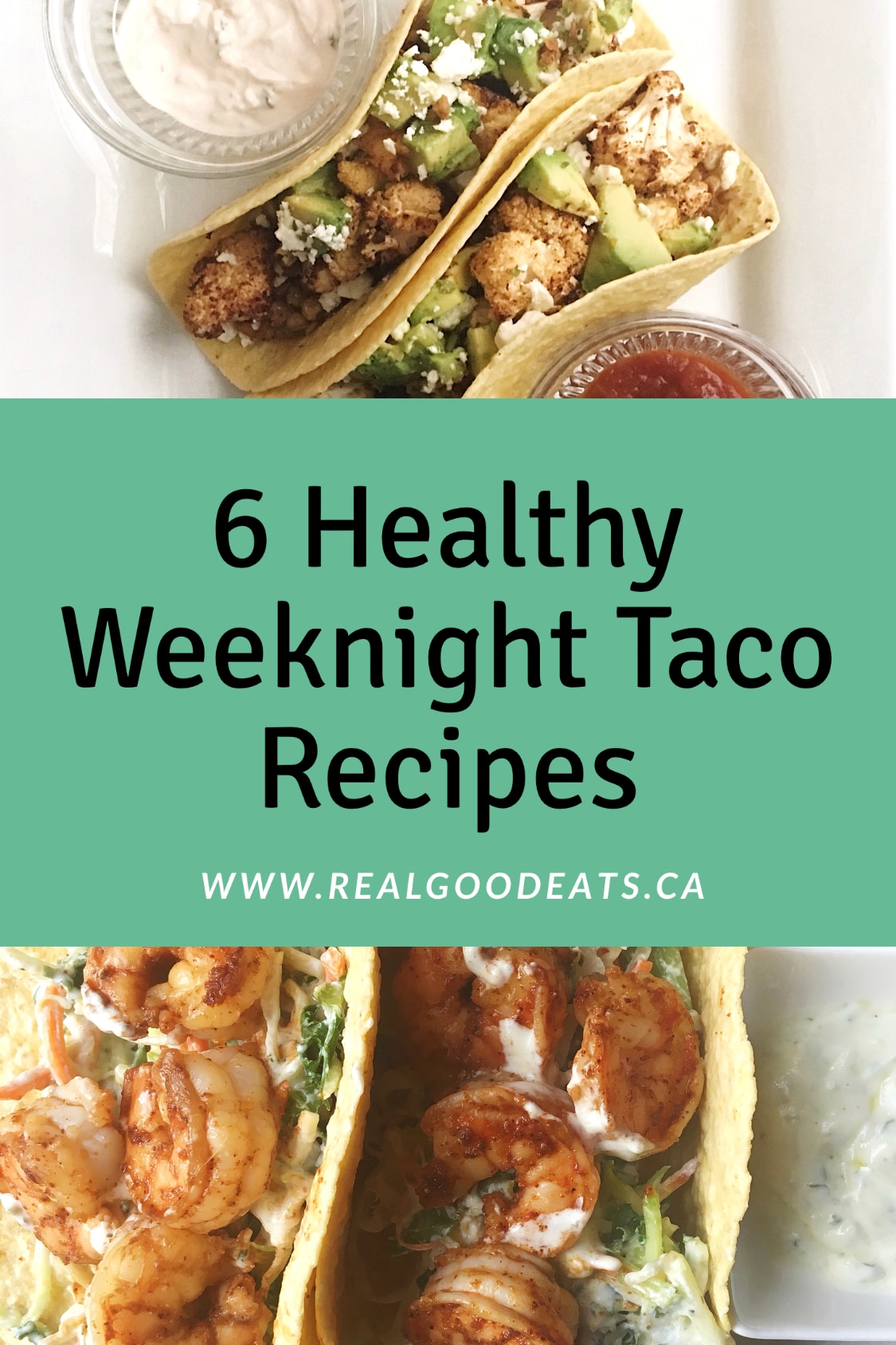 Best Healthy Weeknight Taco Recipes
1. Halibut Fish Tacos with Cilantro Savoy Slaw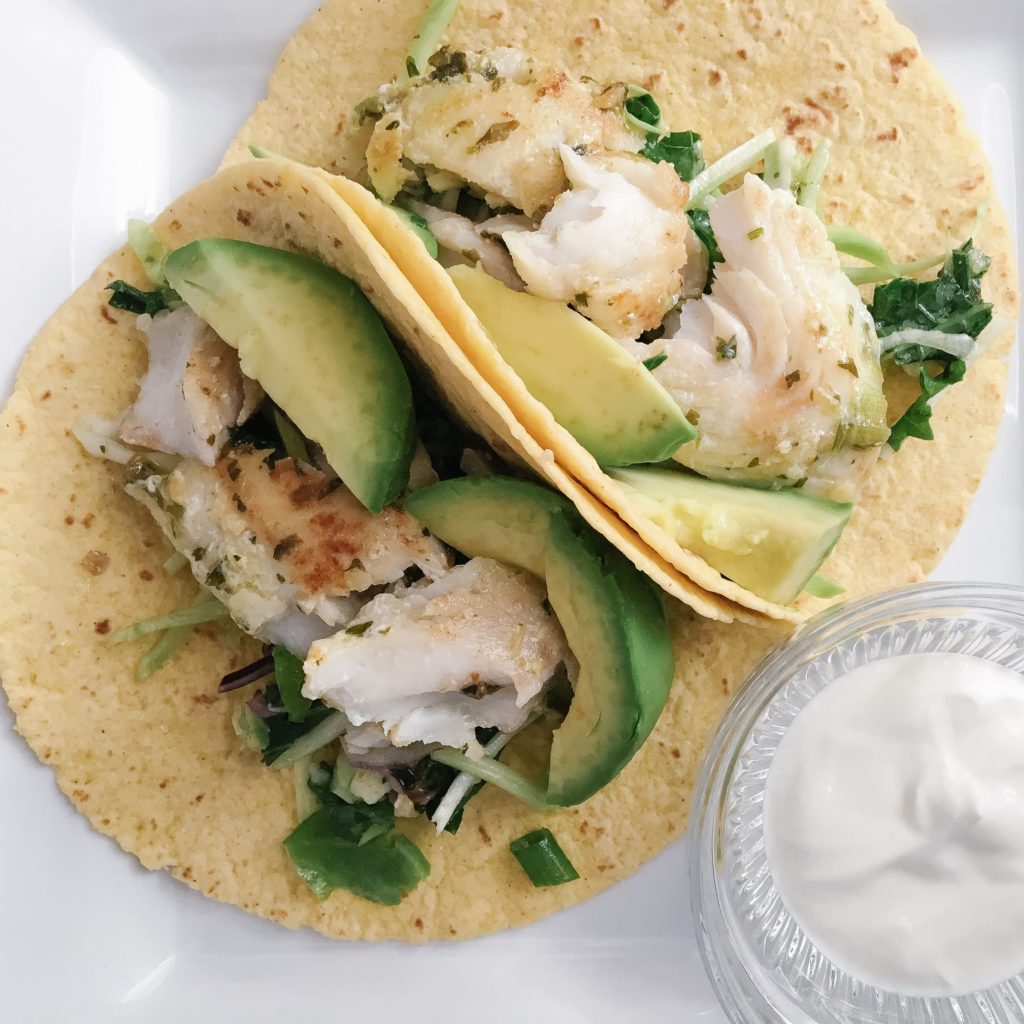 I love the balance of flavours and textures in this recipe from Halibut Fish Tacos with Savoy Slaw recipe from The Food Network. Fish fillets cook really quickly, making them a perfect weeknight protein option. Pan-frying the fish rather than deep frying also makes this a much healthier version compared to traditional restaurant fish tacos.
2. Lentil Tacos with Avocado Cilantro Sauce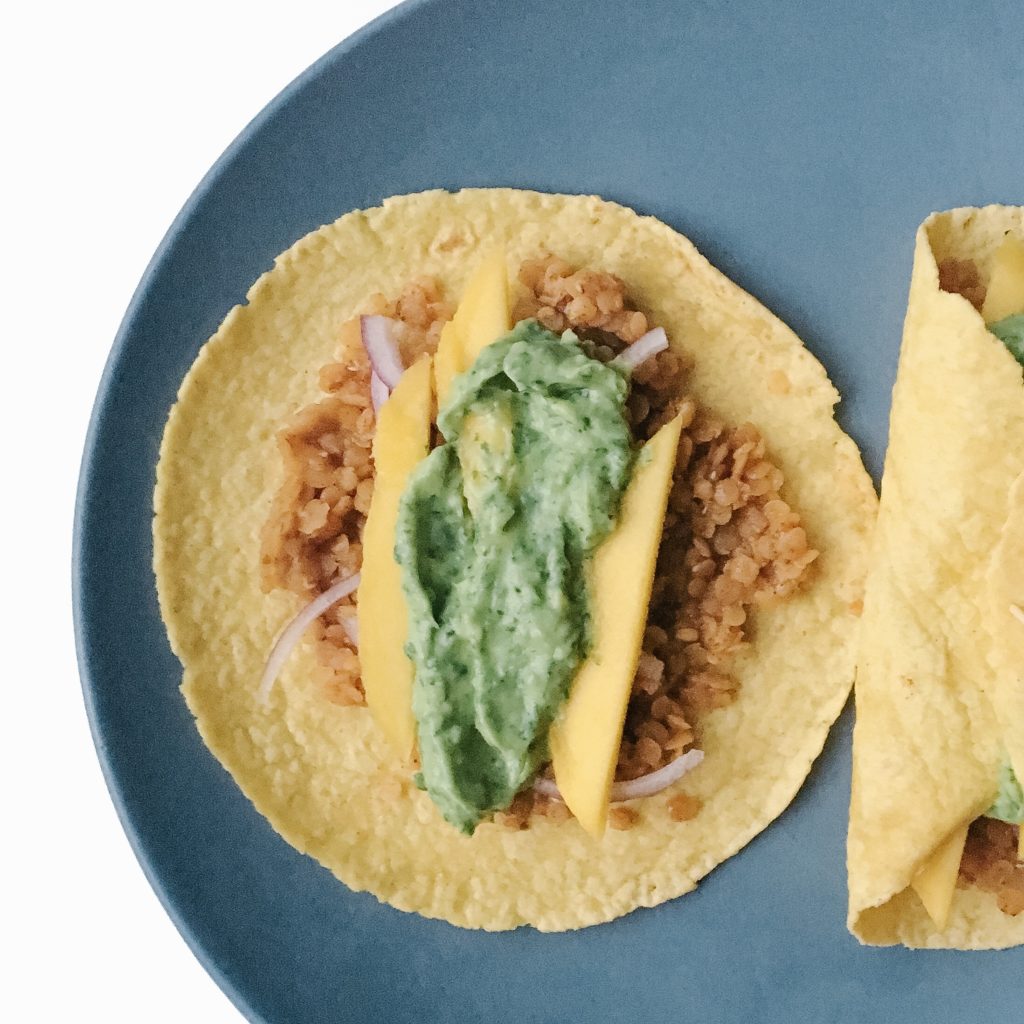 This recipe from Lentil Tacos with Avocado Cilantro Sauce recipe from Lentils.org has the familiar flavour and texture of tacos, but with all the plants & fibre. Red Lentils are packed with heart healthy fibre, and you'll love how quickly they cook!
3. Shrimp Tacos with Cabbage Slaw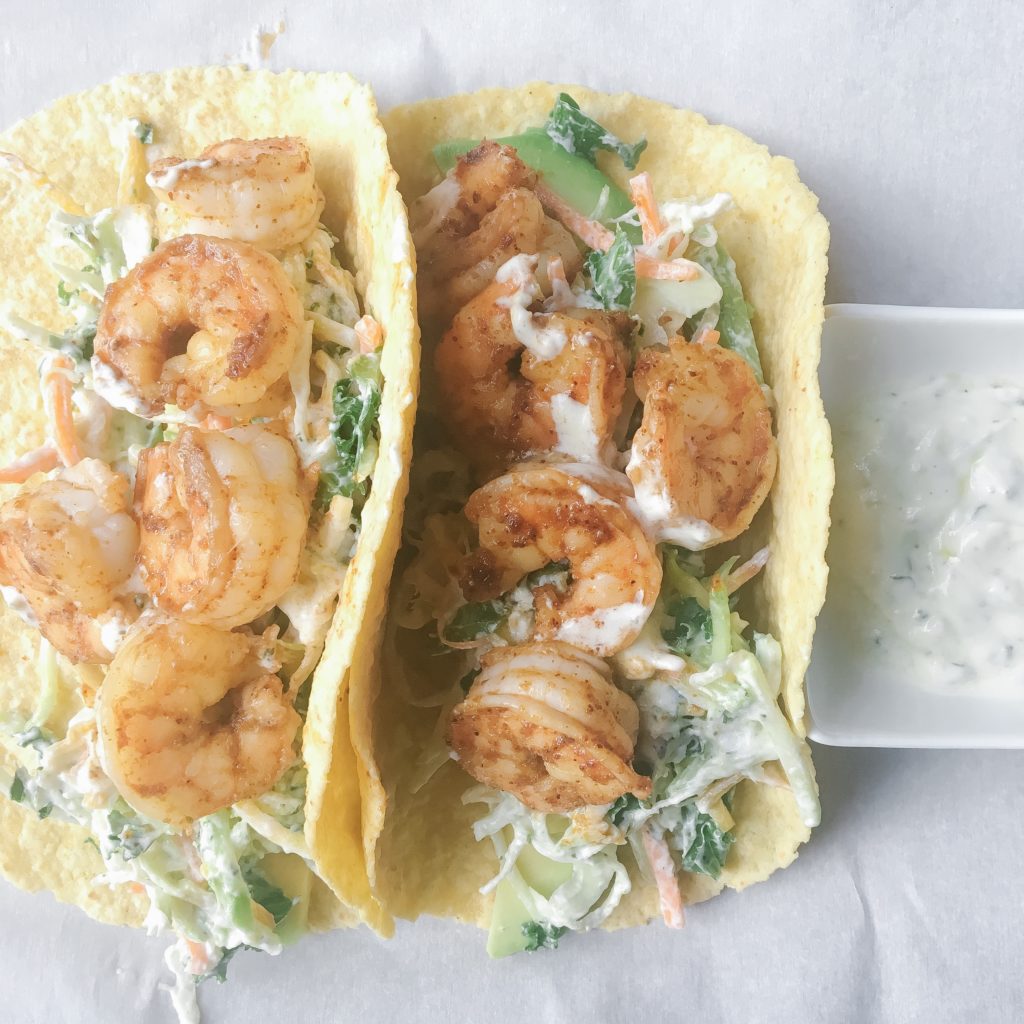 This recipe from Shrimp Tacos with Cabbage Slaw recipe from Well Plated is as delicious as it looks. Using shrimp as a protein source makes this meal really quick to make, perfect for busy weeknights. I also used pre-shredded slaw for added convenience.
4. Roasted Cauliflower Lentil Tacos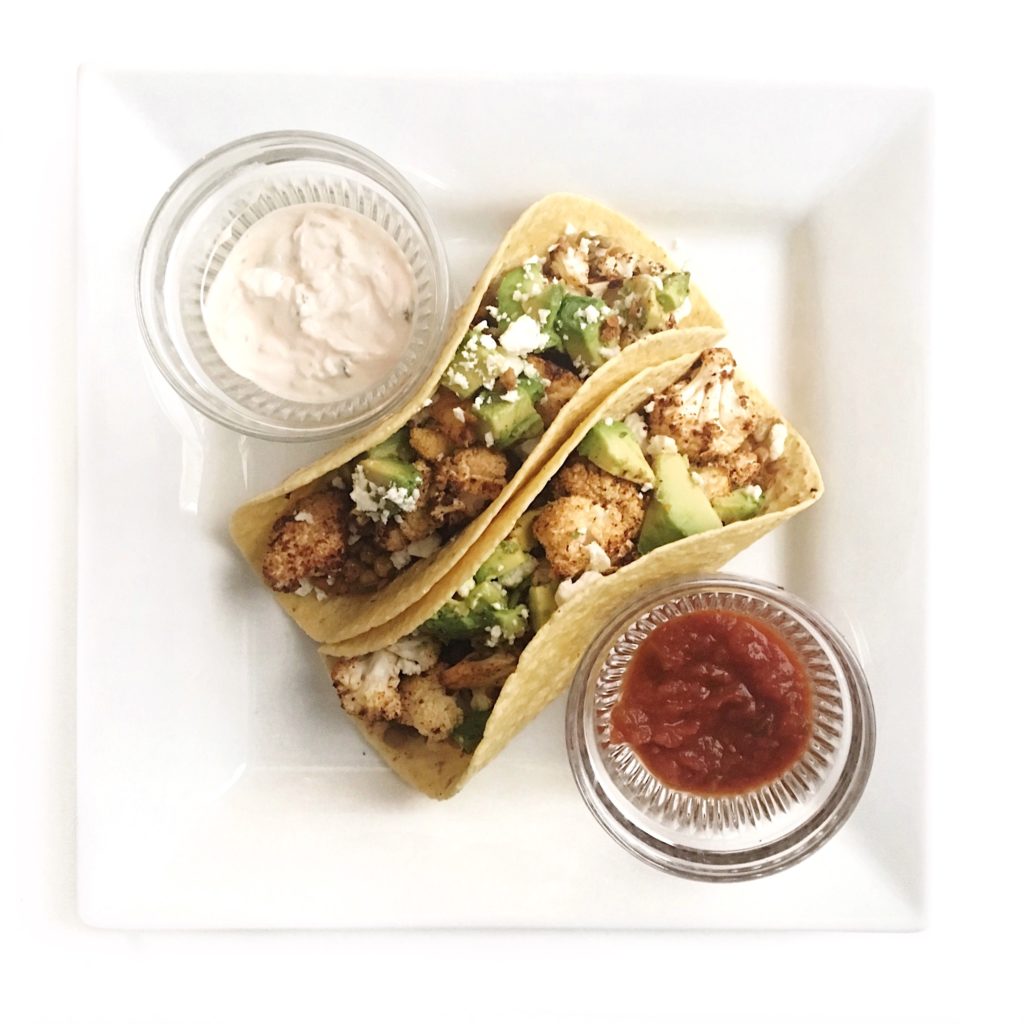 I love this recipe from Roasted Cauliflower Lentil Tacos recipe from Lentils.org. Roasting cauliflower and lentils adds a crispy texture to these vegetarian tacos and makes for a balanced, high fibre meal.
5. Black Bean Tacos with Mango Slaw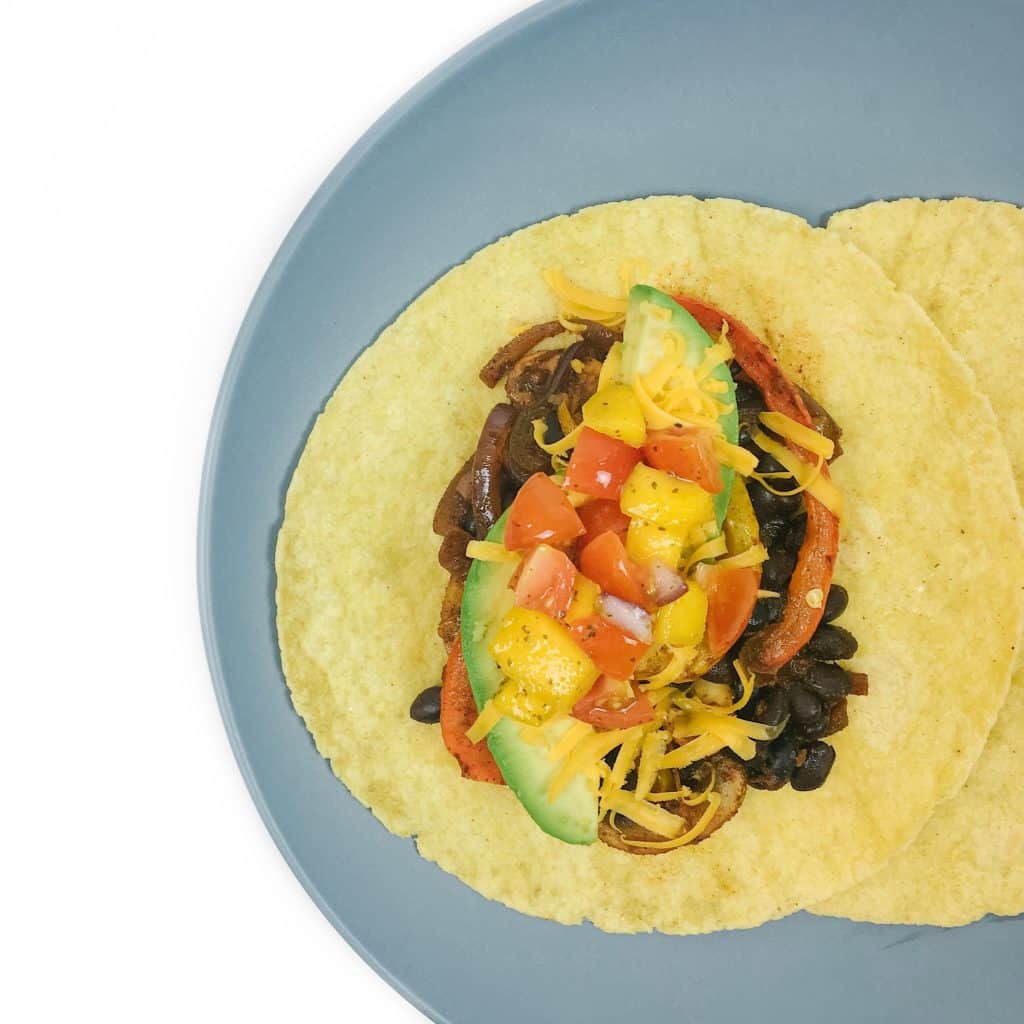 These tacos from Black Bean Tacos with Mango Slaw recipe from Simplicious Food are loaded with veggies and fibre. The recipe is really simple to follow, and the mango salsa topping is delicious!
6. Thai Peanut Beef Tacos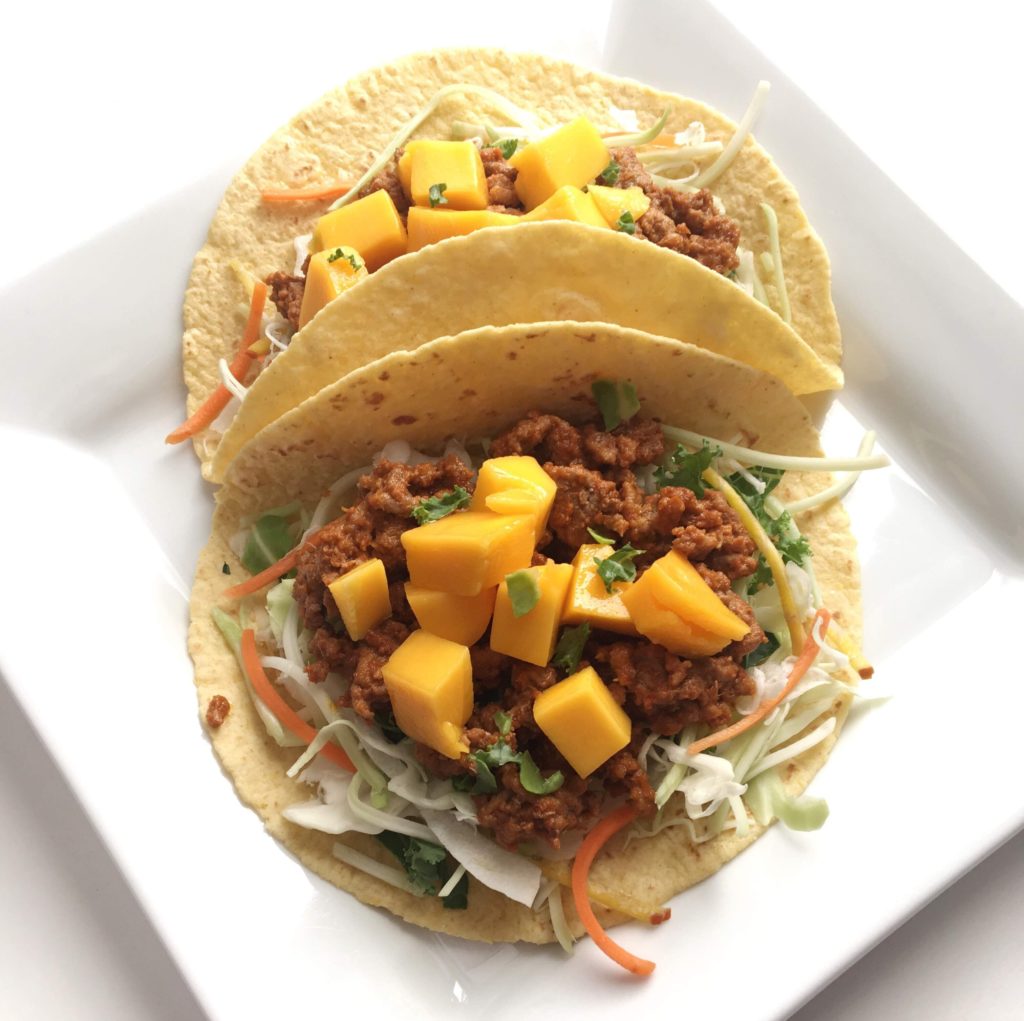 These Thai Peanut Beef Tacos from Thai Peanut Beef Tacos recipe from Canadian Living are loaded with colourful slaw and mango. Swap beef for ground chicken or lentils if you're looking for a beef alternative.
Don't miss a thing! Subscribe to receive the latest recipes and healthy eating tips straight to your inbox! ?
[yikes-mailchimp form="2″]
About Brittany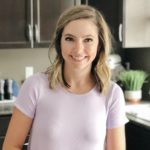 Hi there! I am a registered dietitian and I ? food! I am passionate about making it easier for busy people to eat well by sharing quick and healthy recipes. Healthy cooking at home can seem overwhelming, but it doesn't have to be. I love helping people uncomplicate weeknight dinners and reduce stress around meal time, so I'm so glad you're here!