Did you know that there are eco-friendly alternatives to replace most of the food-related plastic you use daily? Continue reading for 5 products that reduce food-related plastic waste.
Note: this post was not sponsored – these are products that I love and use myself!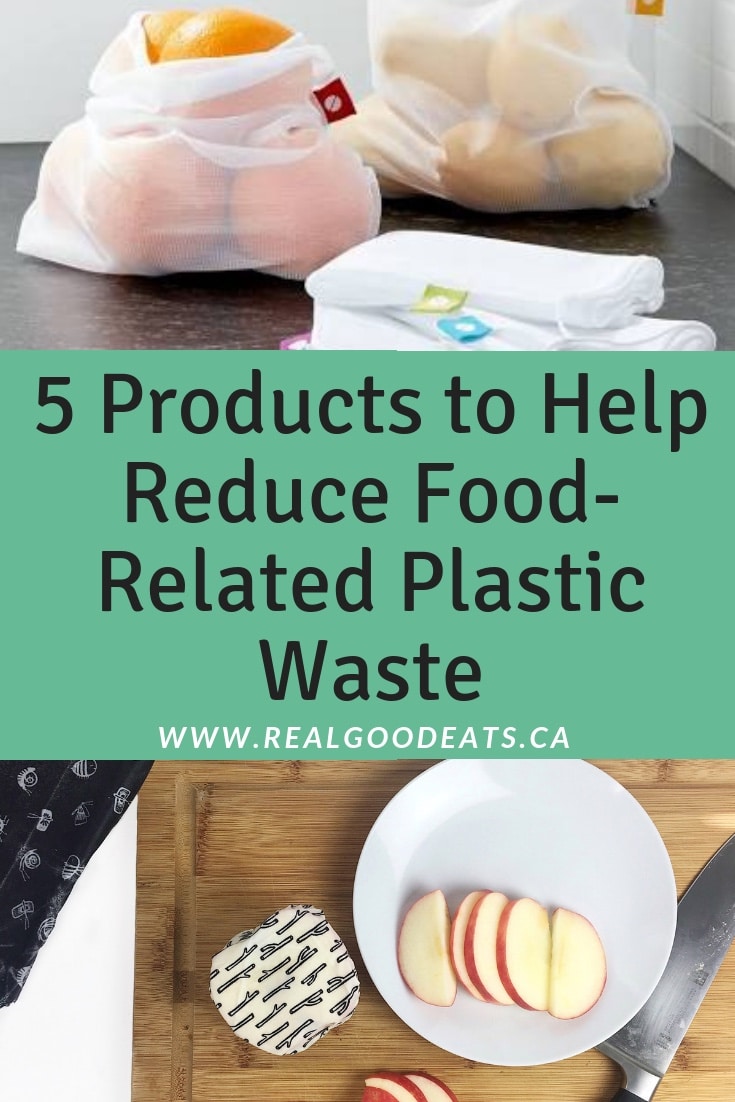 5 Products that Reduce Food-Related Plastic Waste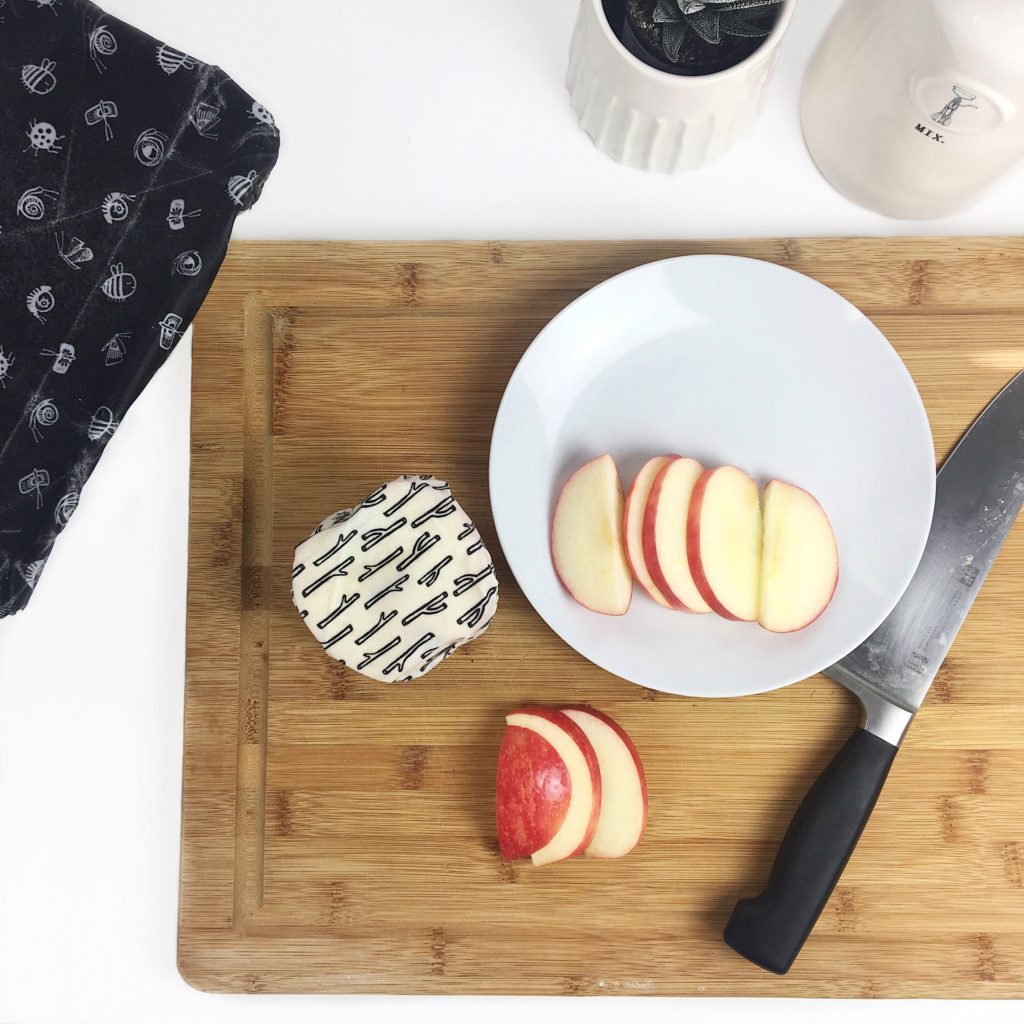 Goldilocks wraps are a natural eco-friendly alternative to plastic wrap. I first came across these wraps on Instagram about 6 months ago, and they have helped me reduce my plastic wrap use by at least half! I'm still working on using less, and I think I can get there with these. I love using them because not only are they helping me reduce my plastic use, but their patterns are beautiful! These wraps are easy to care for too. Simply wash in cold soapy water and reuse for up to a year.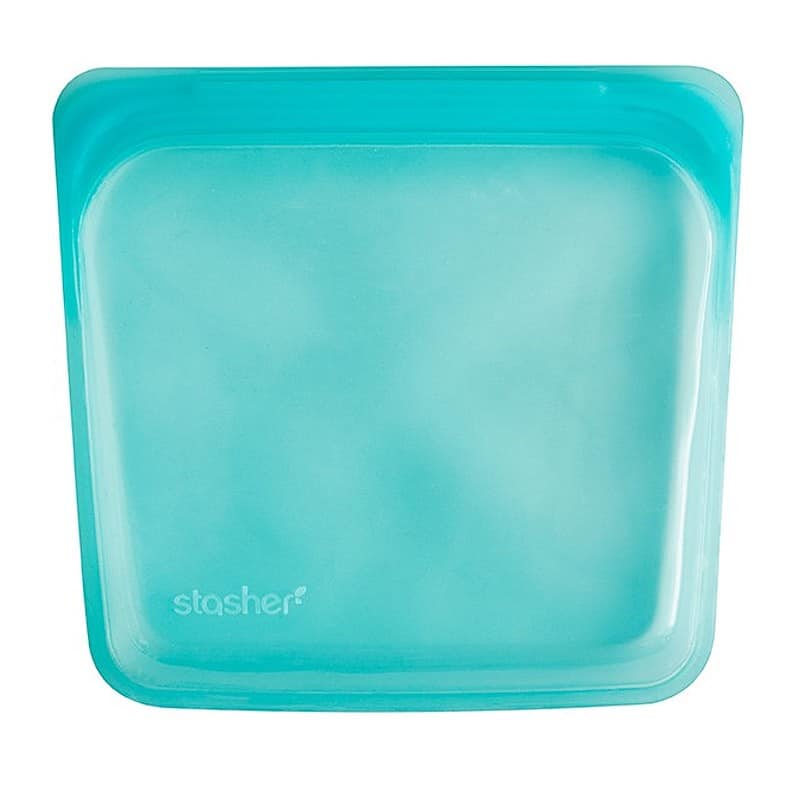 Stasher bags are a high-quality silicone alternative to single-use plastic snack or sandwich bags. I love Stasher bags because you can freeze them, use them to store leftover veggies or packed snacks. You can also use them to organize your non-food items during travel (like makeup or sunscreen). Best part? They're dishwasher safe – just toss them in the dishwasher between uses for easy cleanup!

I am an avid user of parchment paper for lining my baking pans. I had never considered the waste I was producing by using single-use parchment paper until we began brainstorming content for our low waste campaign. Silpat mats are a multi-use, eco-friendly alternative to lining your pans with parchment or foil. They are made with high-quality silicone that will allow air flow under your food items while making cleanup a breeze. Silpat mats will give you the convenience of parchment paper or foil, without the waste. They're non-stick, dishwasher safe, and can be reused thousands of times!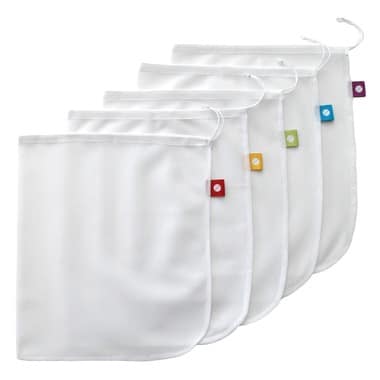 It has always bothered me using so many plastic bags to bring my produce home from the grocery store or market. These Flip & Tumble reusable produce bags allow you to reduce your waste while grocery shopping. They are made with a mesh material and machine washable making them the perfect eco-friendly alternative for bringing home your loose produce from the store.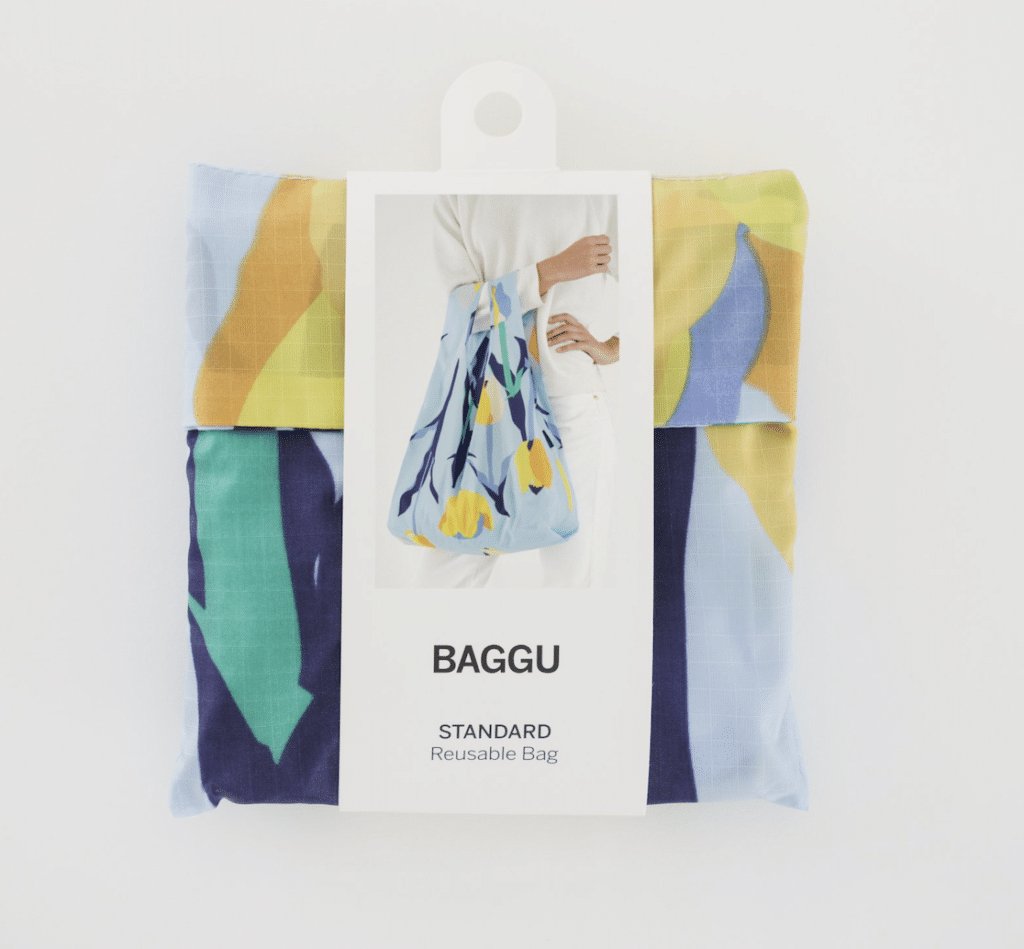 I have several reusable grocery shopping bags, but when I forget to bring them, or stop at the store without planning ahead, I'm left with using a plastic store bag. I've been using these BAGGU fold up reusable bags for years. They fold into a small square that you can keep in your purse so that you're never without a shopping bag when you need one.
What's your go-to product for helping you cut down on plastic waste? Let us know in comments!
Don't miss a thing! Subscribe to receive the latest recipes and healthy eating tips straight to your inbox! ?
[yikes-mailchimp form="2″]
About Brittany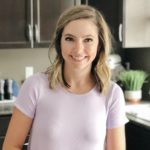 Hi there! I am a registered dietitian and I ? food! I am passionate about making it easier for busy people to eat well by sharing quick and healthy recipes. Healthy cooking at home can seem overwhelming, but it doesn't have to be. I love helping people uncomplicate weeknight dinners and reduce stress around meal time, so I'm so glad you're here!