If you're like me, you've googled 'meal ideas for one' several times to find nothing but pancakes and sad tuna recipes. Sure, it can be easy to fall into a cereal-for-dinner rut when you don't have anyone else relying on your cooking, but there's no reason that meals for one should be any less exciting than what you would make for a multi-person family.
If you haven't already, be sure to read Part 1 of this blog series: 8 steps that make meal planning for one easy, to get you started on the right track cooking for one. In Part 2 of this series, we're busting the myth that cooking for one has to be boring. Read on for 10 quick, easy, and dinner worthy meal ideas for one.
10 Meal Ideas for One that Aren't Lame
1. Stir Fry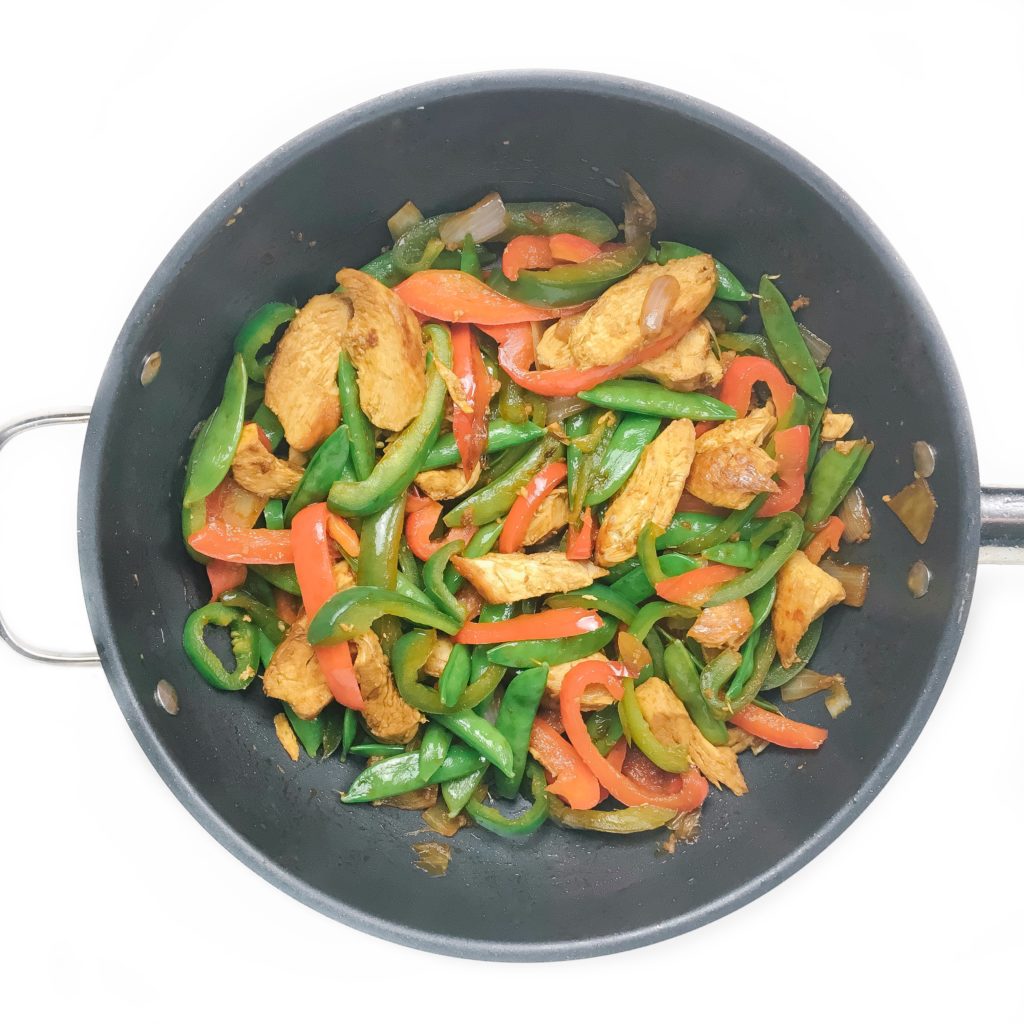 Stir-fry is a great meal idea for one person because they can be easily made in an individual portion. Take advantage of single-serving protein options such as chicken breast, shrimp, or tofu, and use up any leftover veggies you have in your fridge. For something a little different, try this Spicy Kale Coconut Stir Fry from Cookie and Kate (recipe is for two). Or if you're new to stir fry, here's the basics:
Heat vegetable oil in a wok or large pan, add protein strips/pieces, season to your liking, and stir fry until cooked through. Remove from heat.

In the same pan, add ~2 cups of sliced raw vegetables, such as peppers, snow peas, carrots, mushrooms, bok choy, etc. (pretty much anything will work), and stir fry on high heat until 2/3 of the way cooked.
Add about ¼ cup of stir-fry sauce, such as a low sodium teriyaki, or make it from scratch (see below).
Stir fry veggies, sauce, and protein until heated through. Top with sliced green onions (optional) and plate over rice
Honey Hoisin Sauce
3 Tbsp low-sodium chicken broth (or water)
1 Tbsp low-sodium soy sauce
½ Tbsp honey
¼ Tbsp chili garlic sauce
¼ Tbsp hoisin sauce
½ tsp cornstarch
2. Pesto Pasta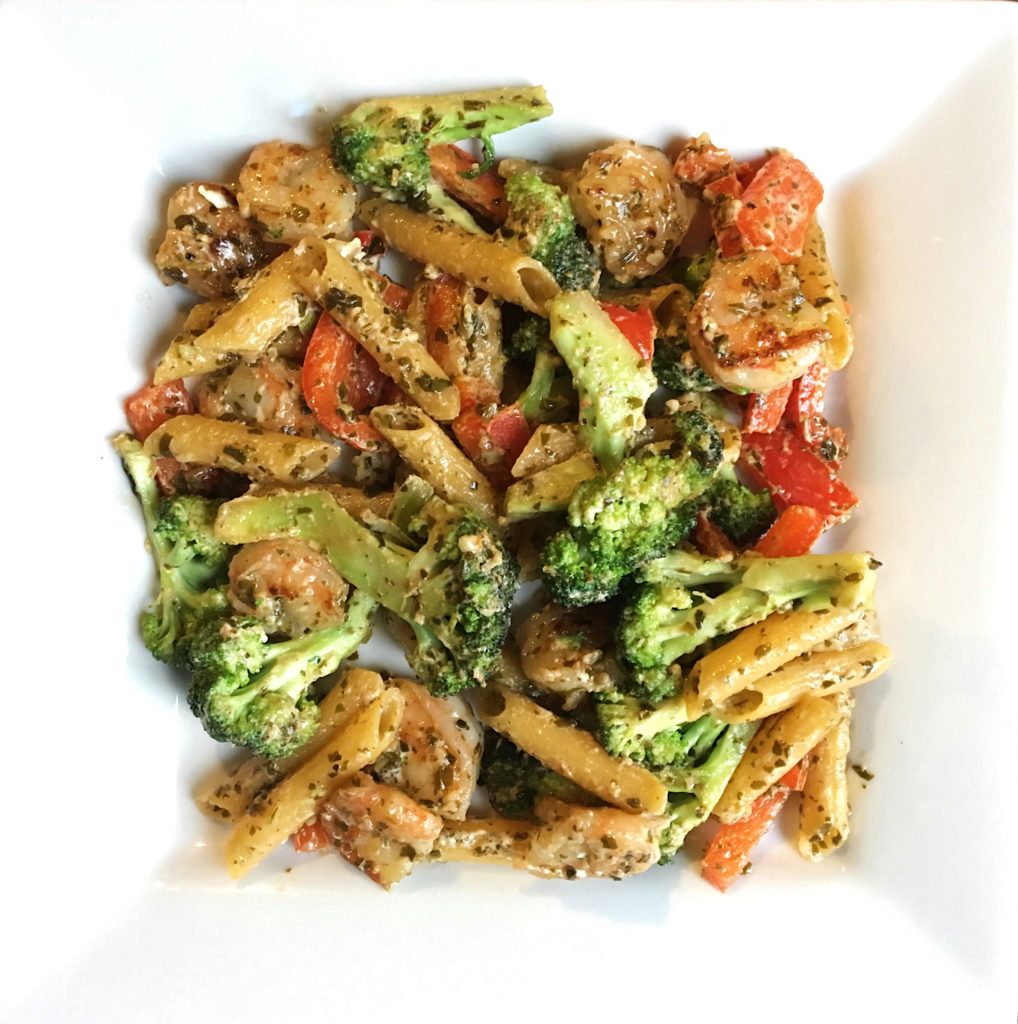 Pesto pasta can be made with a stir-fry cooking method (as above), using shrimp, beans, or chicken for protein. Substitute stir fry sauce for ~2 tbsp pesto and additional olive oil, as needed.
3. Pita Pizza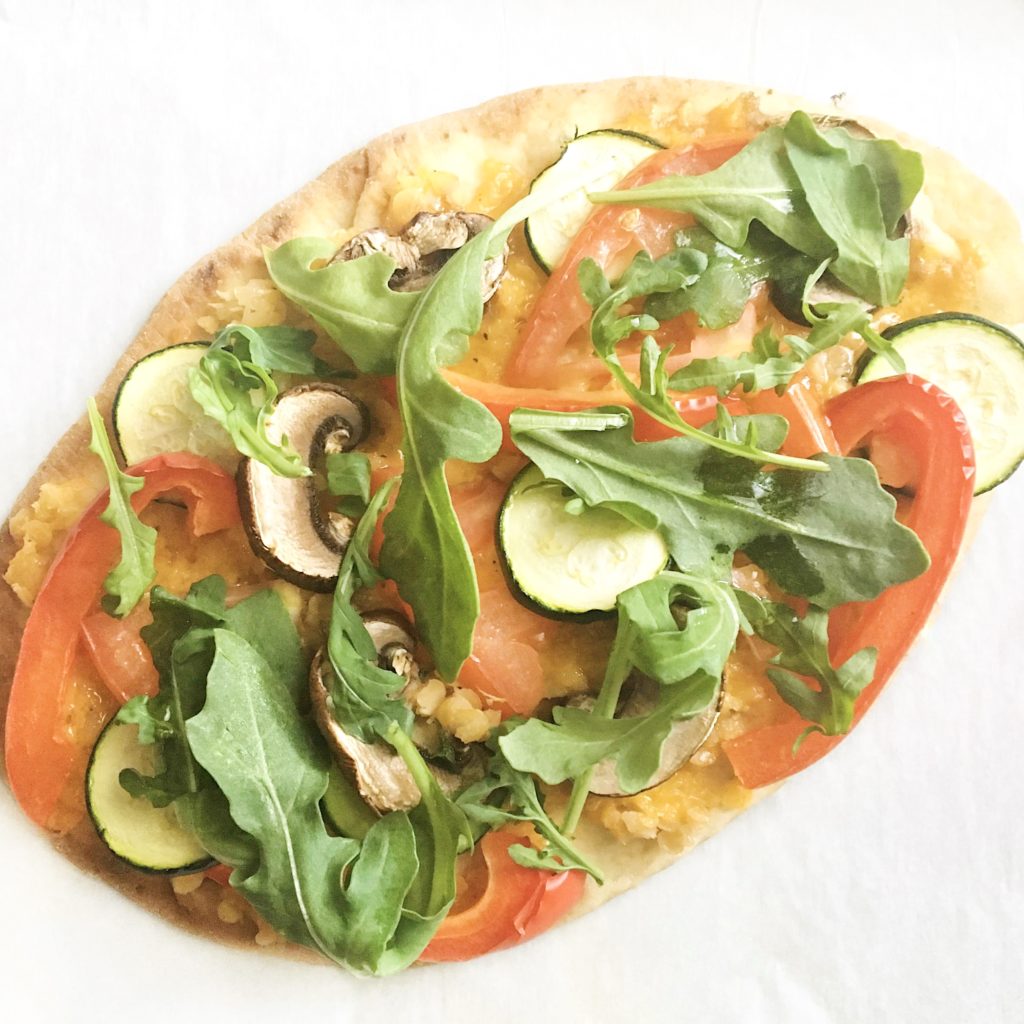 Top a whole wheat pita or naan bread with tomato sauce or pizza sauce, your favourite pizza toppings, and shredded cheese. Bake it in the oven at 350F until cheese has melted and crust is crispy. Load your pizza with veggies or serve with a side salad for a balanced meal. This versatile meal for one is sure to be your new fave!
4. Fish with Rice and Roasted Vegetables
Use a fresh or frozen fish fillet for a quick weeknight dinner for one. Before cooking, brush white fish or shrimp skewers with a mixture of crushed garlic, melted butter, lemon juice, and Italian seasoning, or simply drizzle with lemon juice and top with fresh herbs.
Prefer salmon? Try marinating it in Teriyaki sauce or a Maple Glaze (1 tbsp maple syrup, 1 tsp grainy mustard, 1 tsp soy sauce), and bake until fish is opaque and easily flakes. Serve with a side of roasted or steamed veggies and rice.
5. Quesadilla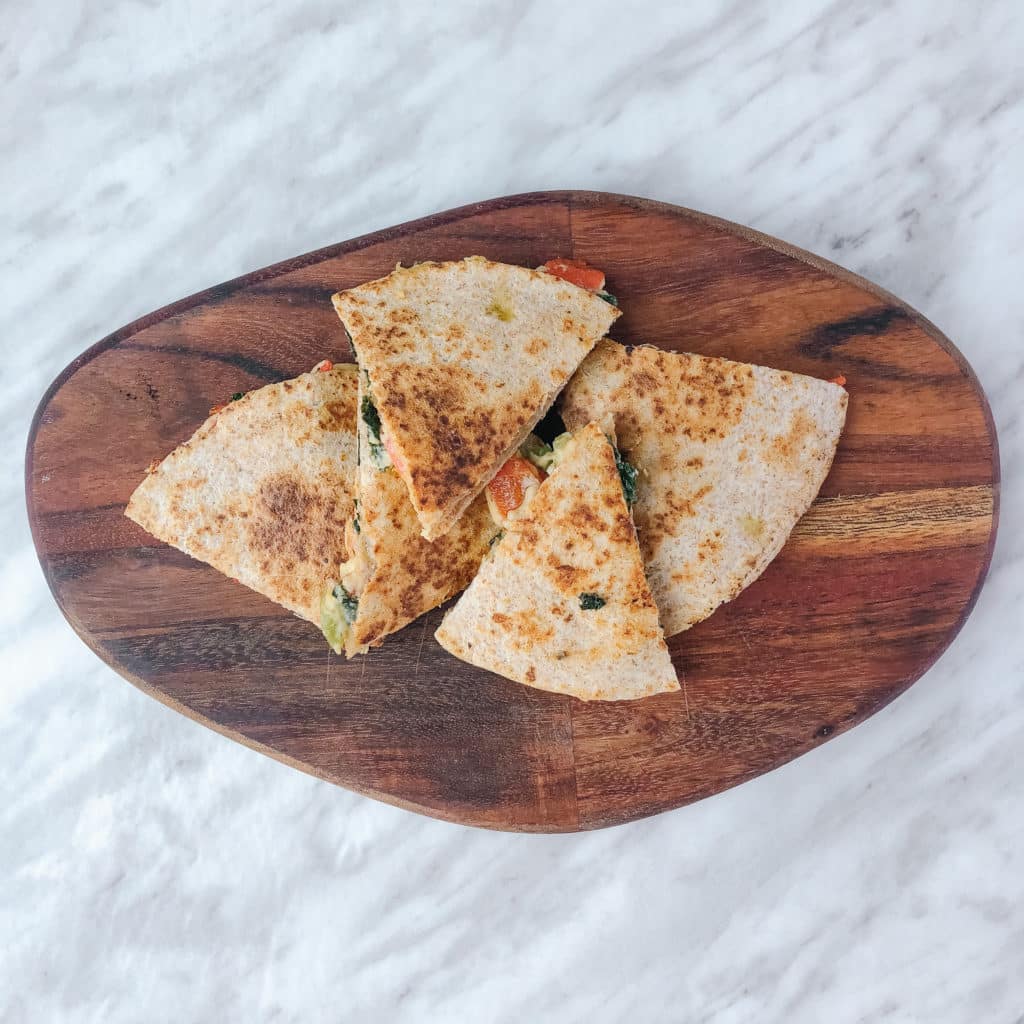 Add cooked protein such as chicken or shrimp, chopped veggies, and ½ cup shredded cheese to one half of a large whole wheat tortilla. Fold over and bake in the oven or cook in a large pan until browned and cheese is melted. For a vegetarian option, mix 1/2 cup of cooked split red lentils to the cheese before adding it to the quesadilla. Serve with a side salad for a balanced meal.
6. Stuffed Sweet Potato (or white potato)
Slice a baked potato lengthwise, ¾ of the way through, and stuff with any combination of avocado, beans, tomato, greens, and cheese. Try black beans, salsa, tomato, avocado, micro greens, shredded cheddar cheese, and a dollop of plain yogurt for a Tex-Mex inspired meal. Or try tomato, olives, white beans, micro greens, feta cheese, and Tzatziki sauce for a Greek twist.
7. Lentil Pasta
Add ¼ cup of lentils as a single-serving ground beef replacement to your usual pasta sauce. Simmer lentils in sauce for about 20 minutes, or until tender.
8. Grain Bowl
Everything tastes better in a bowl. Use any combination of leftover protein, grains, and roasted veggies for a quick catch-all meal.
9. Grilled Chicken Salad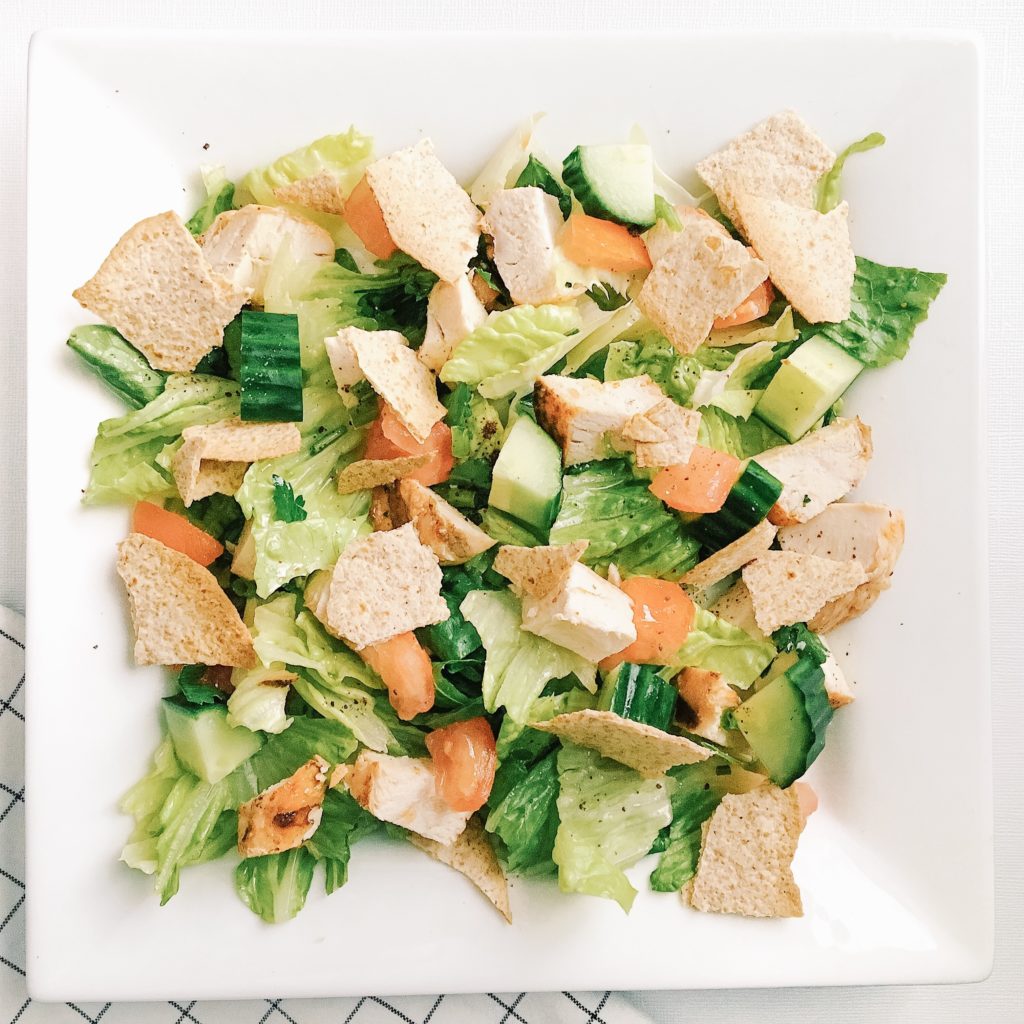 Don't underestimate salad as a quick and easy meal idea for one. Grill chicken breast for a quick chicken Caesar, or this Tex Mex Salad with Spicy Chipotle Dressing . Alternatively, marinate chicken in Greek salad dressing before grilling, and plate with romaine lettuce, tomato, cucumber, olives and feta cheese for a tasty Greek salad.
10. Fish Tacos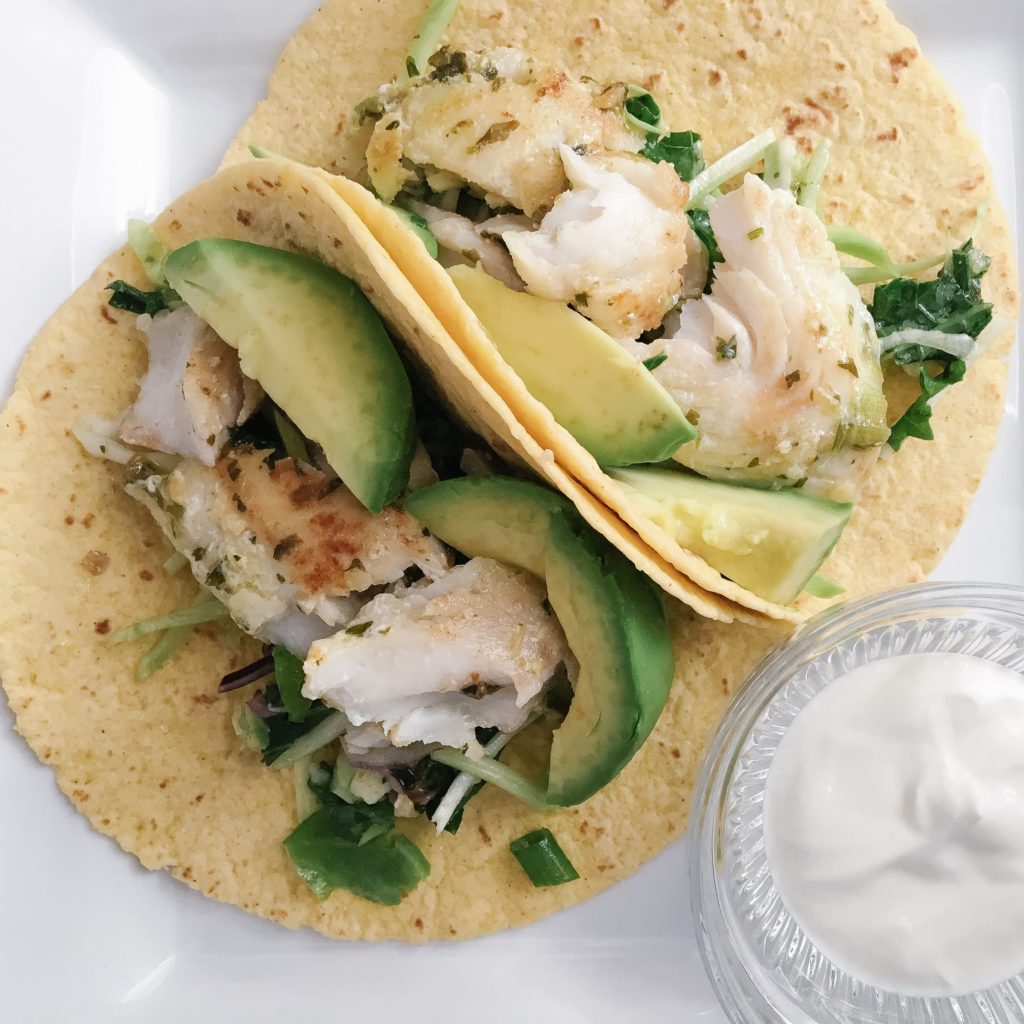 Marinate a halibut fillet or shrimp with a mixture of ½ tbsp olive oil, 1 clove minced garlic, 2 tbsp chopped fresh cilantro, ½ tbsp lime juice, and ½ tsp cumin for 10-15 minutes. Cook fish in a non-stick skillet until opaque and flakes with a fork. Serve with corn tortillas, coleslaw, green onion, avocado, and any other favourite taco toppings.
What's your favourite meal ideas for one? Comment below and let us know!
Not sure where to start with meal planning for one? Check out Part 1 of this series: 8 Tips That Make Meal Planning For One Easy
Looking for more tips on weekly meal planning for one? Check out Part 3 of this series: Example Meal Plan and Grocery List For One (coming soon).
Don't miss a thing! Subscribe to receive the latest recipes and healthy eating tips straight to your inbox! ?
[yikes-mailchimp form="2″]