This Chickapea Lagagne Noodles Dietitian Review will help you decide if these noodles are nutritionally sound and worth the money. Read on for my review of taste, nutritional properties, ingredients, uses, cost, and overall versatility before making your decision.
About Chickapea Lasagne Noodles
Chickapea Lasagne Noodles are an oven-ready noodle, meaning they do not require boiling before adding them to your lasagna recipe. Made from only chickpea and lentil flour, they are marketed as gluten-free, high protein noodle option.
Chickapea Lasagne Noodles – Dietitian Review
Use:
I found these noodles very easy to use. Since they are oven-ready, no boiling is required before adding them to the lasagna recipe. The noodles require 45 minutes to bake at XXXX?
Ingredients: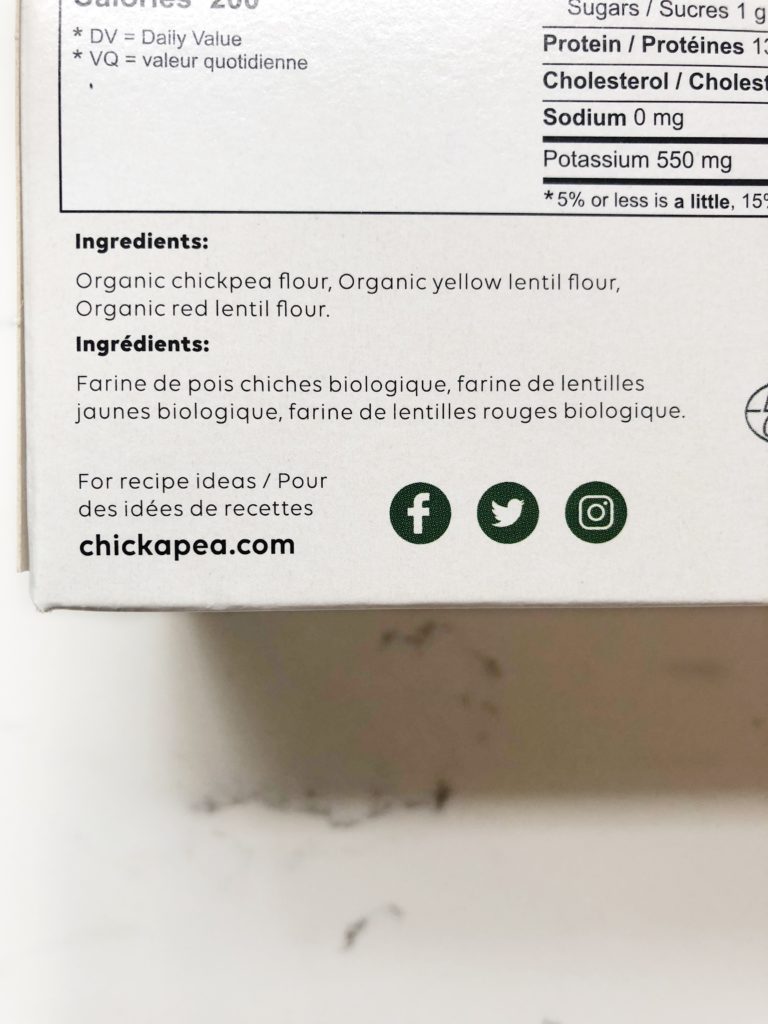 These noodles contain only two simple ingredients: chickpea and lentil flour!
Nutrition Profile:
Carbohydrates: these noodles contain a moderate amount of carbohydrate per serving, and are lower in carbohydrate per serving compared to traditional noodles.
Fibre: each serving of Chickapea Lasagne noodles provides 6g of fibre coming from the bean and lentil flour.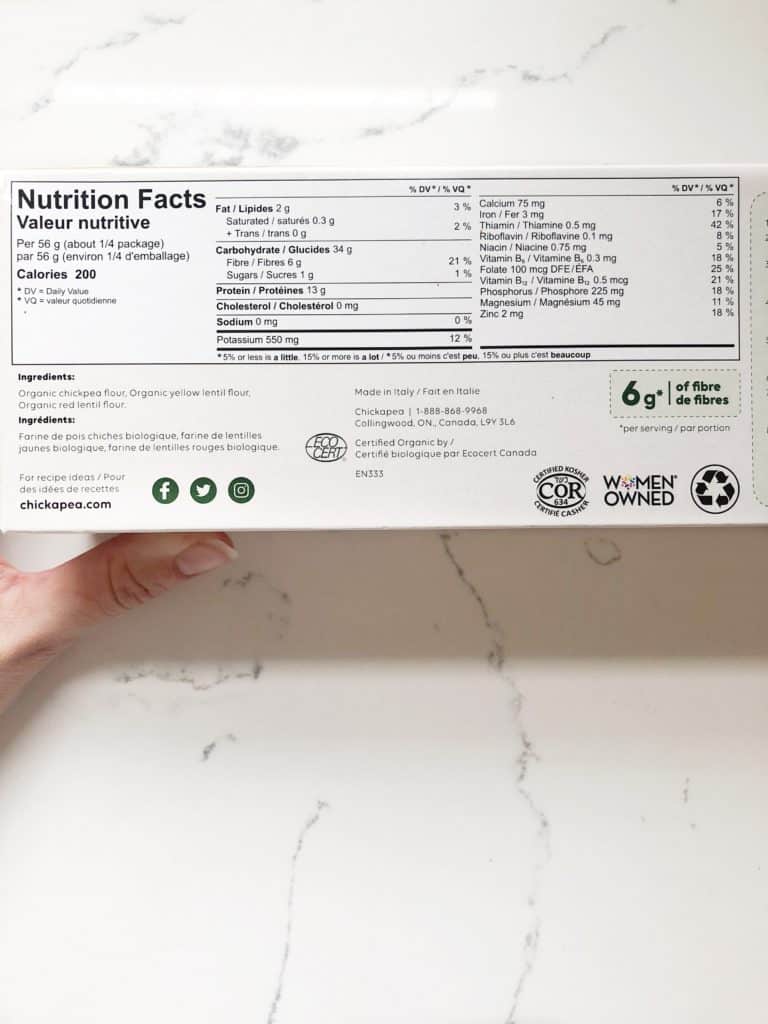 Protein: there is 13g of plant-based protein per serving of noodles, making this a higher protein option compared to traditional wheat noodles or many other gluten-free options.
Micronutrients: Each serving of Chickapea Lasagne noodles provide a source of calcium, iron, and B vitamins from the chickpea and lentil flour.
Allergens: Chickapea Lasagne noodles are gluten-free. There are no additional allergen claims or contain/may contain statements on the label.
Chickapea Lasagne Noodles – Dietitian Review
Taste: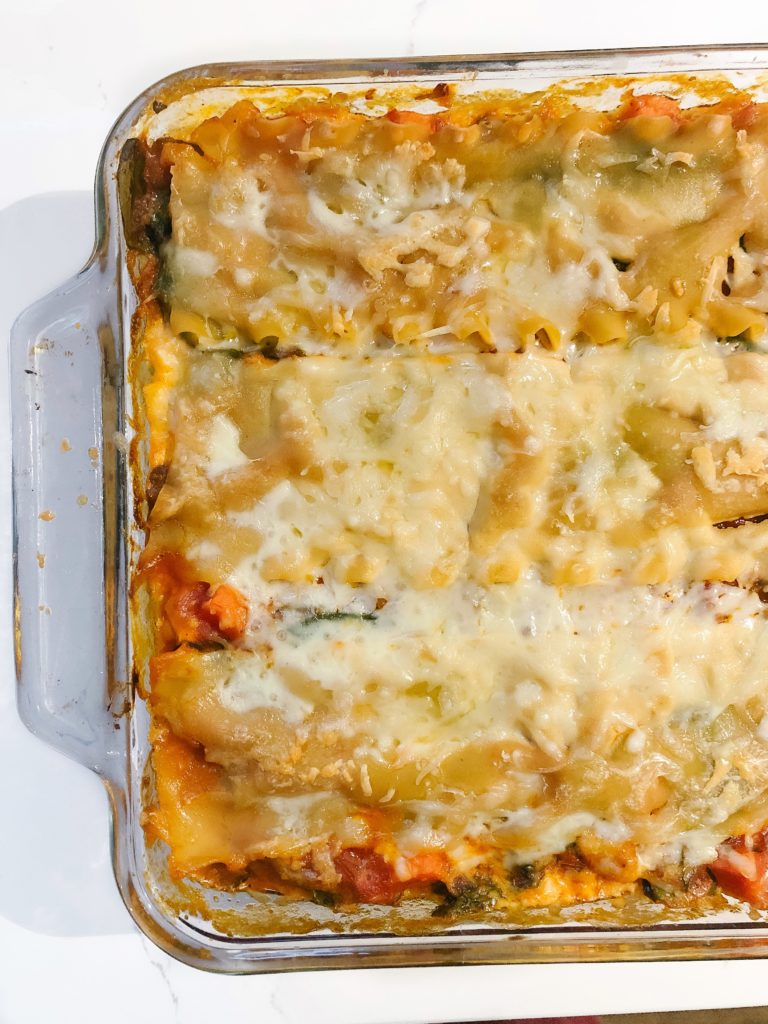 Chickapea Lasagne noodles understandably have a chickpea flavour which I don't mind but not everyone may like this. I found that this was not as noticeable when tested as part of the full lasagna recipe where there are a variety of competing flavours.
I found the cooked texture of Chickapea Lasagne noodles to be dryer than traditional pasta noodles and fall apart more easily.
Cost:
$$$ – expensive.
The current cost (in Ontario) is $6.49 per box. Each box will make 1 lasagna.
Chickapea Lasagne noodles are a higher price point compared to traditional and gluten-free noodles. They are a similar price point to some other specialty noodle products.
Would I buy this product again?
Overall, I love the nutrition profile and simple ingredients used in this product. I will purchase this product again to use as an added protein source in vegetarian lasagne recipes.
Looking for more Product reviews? Check out my review of Perfect Bar here!