This Healthy Crunch School Approved Granola Bar Dietitian Product Review will help you decide if these granola bars are nutritionally sound and worth the money. Read on for my review of taste, nutritional properties, ingredients, uses, cost, and overall versatility before making your decision.
About Healthy Crunch School Approved Granola Bars:
These granola bars are marketed as 'school approved' as they are free from nuts. They are also promoted as containing 1 billion active probiotics, in addition to being low in sugar.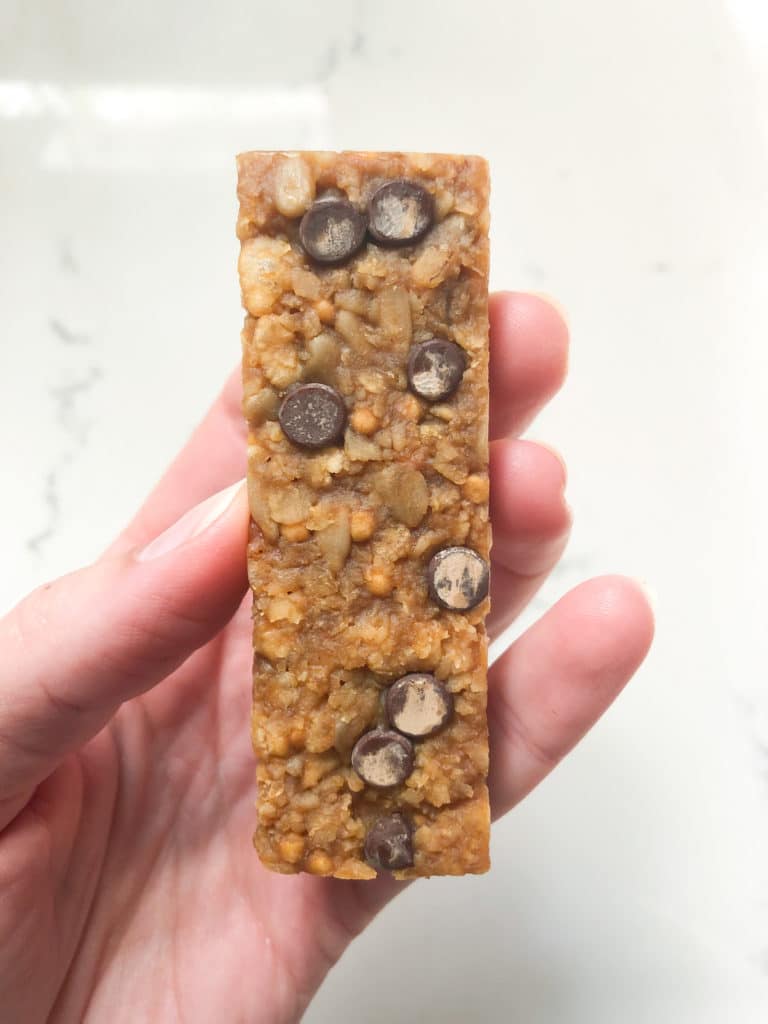 Taste:
I sampled the chocolate banana flavour. I personally found this flavour a bit bland. It has a strong banana flavour and is not sweet. The bar is soft and chewy in texture.
Ingredients: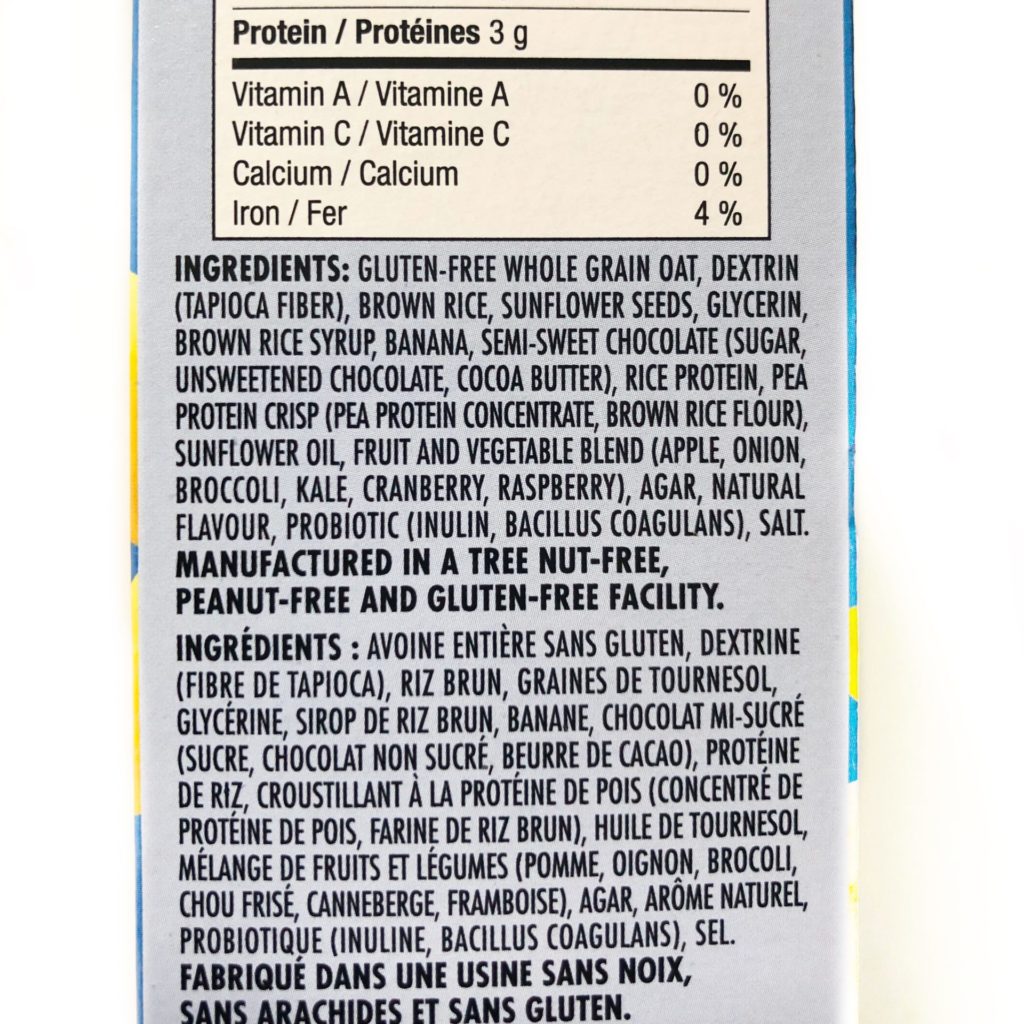 Overall, I was impressed with the ingredient list for these bars. They have a shorter and simpler ingredient list compared to other comparable school-safe granola bars and appear to contain good quality ingredients.
There is a fruit and vegetable blend in each bar, though this does not translate to added micronutrients (ex. vitamin C). This means that the fruit and vegetable blend is likely present in very small amounts.
There are probiotics added to these bars. Routinely introducing good bacteria into the gut has a beneficial impact on gut health and beyond. However, it's important to note that probiotics in food form are relatively unstable, so there is no guarantee of how many probiotics you're having at the time of consumption, or what benefit this may provide.
Priority allergens: these bars are free from peanuts, tree nuts and gluten.
Nutrition Profile: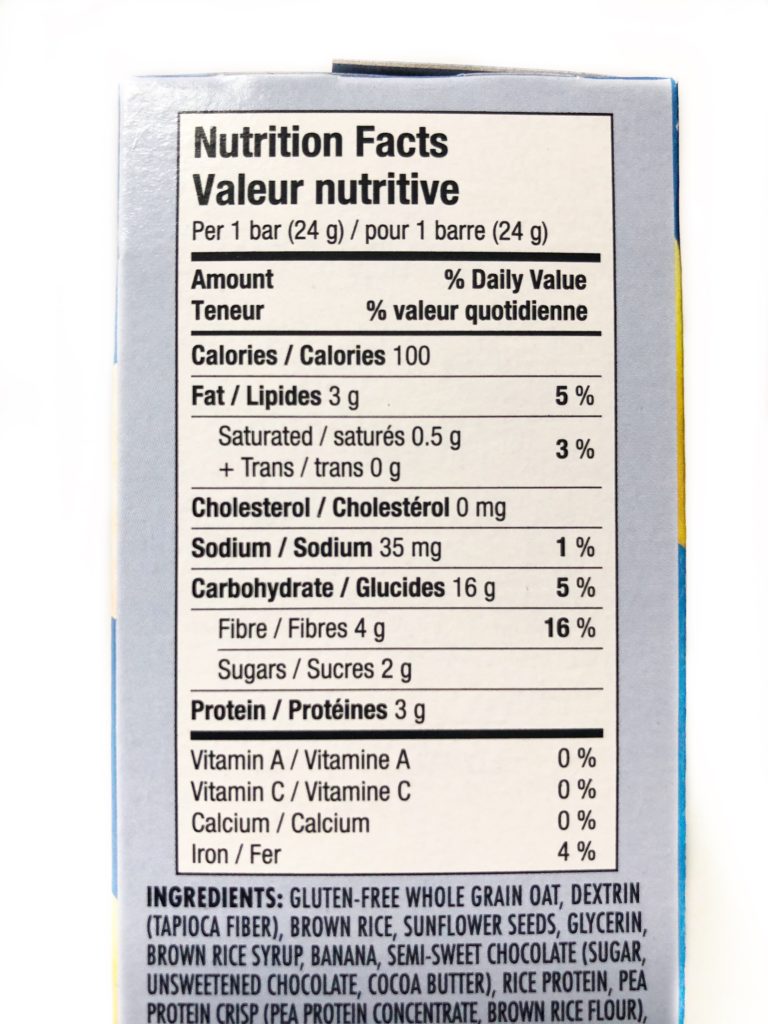 Calories: each bar contains 100 calories. They are small in size and may not be satiating on their own depending on hunger levels, etc. 
Fat: each bar has a small amount of fat coming from sunflower oil. 
Carbohydrates: this bar contains a moderate amount of carbohydrates. 
Fibre: each bar is a good source of fibre, with 4g per serving. The fibre is sourced from oats and added tapioca fibre. 
Sugar: these bars are low in sugar, with only 2g per bar. This is lower than comparable school-safe granola bars. 
Protein: each bar contains 3g of protein, which is higher than the comparable school-safe granola bars. The protein is coming from oats as well as added rice and pea protein. 
Uses:
These bars are a great option for a school snack. They are quite small so depending on the age of the consumer and daily nutrition habits, they may not be substantial enough as a solo snack. You may want to combine this snack with a protein source such as yogurt or pumpkin seeds for a balanced and more satiating snack.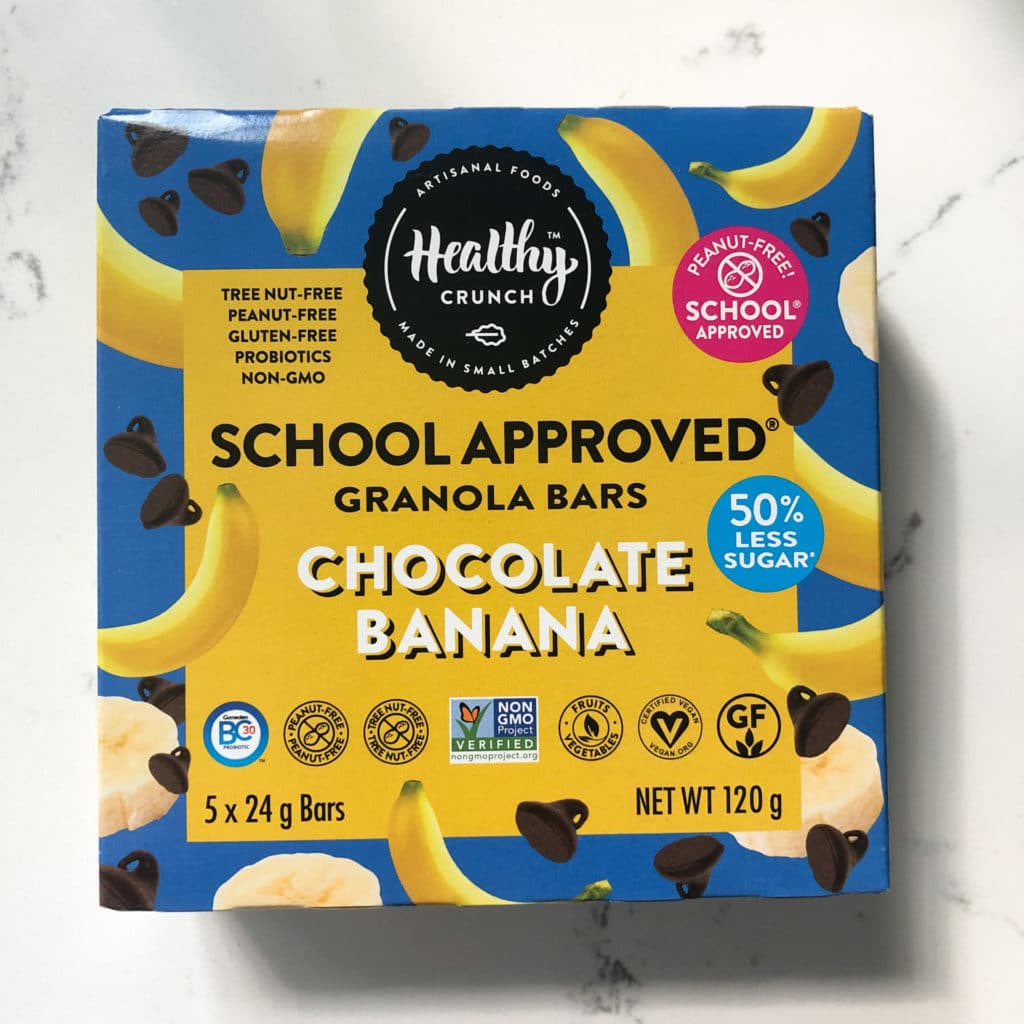 Cost:
Average price in Ontario is $5.90 per box (5 bars).
These bars are sold at a higher price point compared to other school-safe granola bars.
Would I buy this product again?
I personally don't have need for school-safe snacks, however, based on the overall quality of the product, I recommend this product to those who do.
Have you tried Healthy Crunch School Approved Granola Bars? Let us know what you thought in the comments below!