Chickpeas are everywhere right now, and for good reason. Continue reading for everything you need to know about this nutritious legume, plus the best simple and healthy recipes using chickpeas.
Part of the reason chickpeas are so popular is because of their versatility. They have a mild taste, and take on the flavour of the dish they're added to during cooking. This makes chickpeas really simple to add to many different recipes. They can be tossed into salads, added to soups and rice dishes, or eaten alone for a nutritious snack.
Nutritionally speaking, chickpeas are a real powerhouse. Not only do chickpeas provide a source of plant-based protein, folate, and iron, but they're an excellent source of fibre which can help keep your heart healthy. They'll also keep you feeling full for longer after your meal. Check out our blog post, 5 Reasons to Try Meatless Monday, to learn more about the benefits of adding plant-based protein into your diet.
How to prepare chickpeas
To prepare raw chickpeas, soak them overnight in water, then drain and boil for about 60 minutes or until chickpeas are tender. Alternatively, canned chickpeas can be used as a more convenient and ready to use option. Simply open the can, give them a good rise to reduce the sodium content, and use them in salads, pasta dishes, or any of the recipes below. Once opened, canned chickpeas last for 3-4 days, refrigerated in a sealed container.
If you don't love the texture of chickpeas, try them roasted! Roasted chickpeas have a delicious, crispy texture and can be flavoured any way that you like. Make your own by baking chickpeas in the oven with your preferred spices at 350F until crispy, or purchase them already roasted for a convenient option. Use them as croutons in your next Caesar salad, or alone as a balanced snack.
Whether they're roasted, or added to your favourite rice dish, chickpeas are a nutritious and versatile plant-based protein option. Continue reading for our favourite simple and healthy recipes using chickpeas.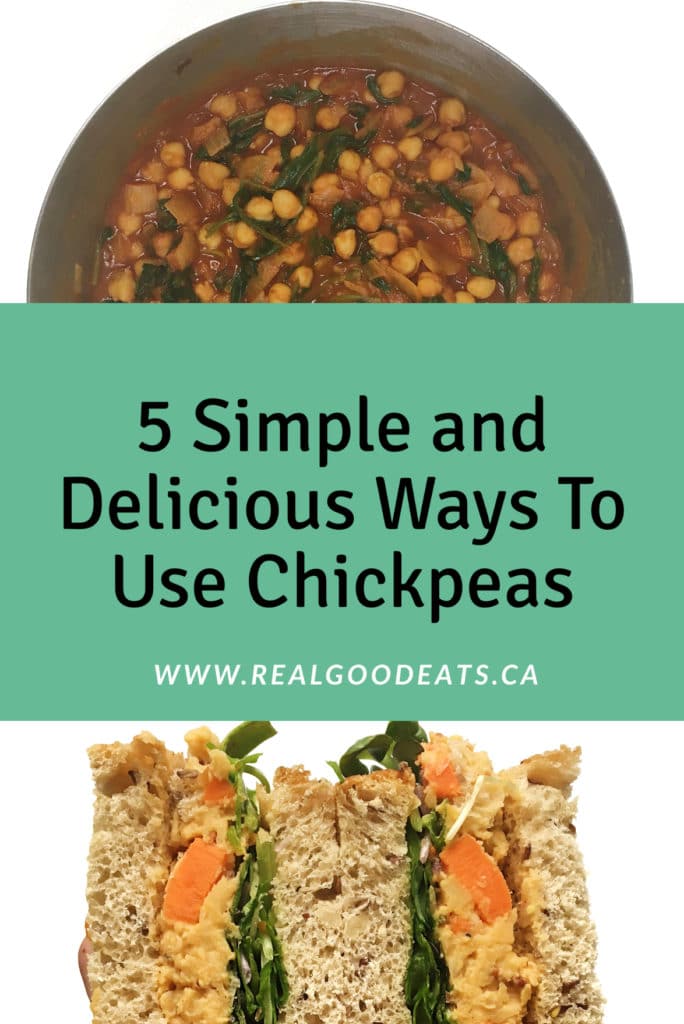 Best Simple and Healthy Recipes Using Chickpeas
1. Roasted Chickpea Gyros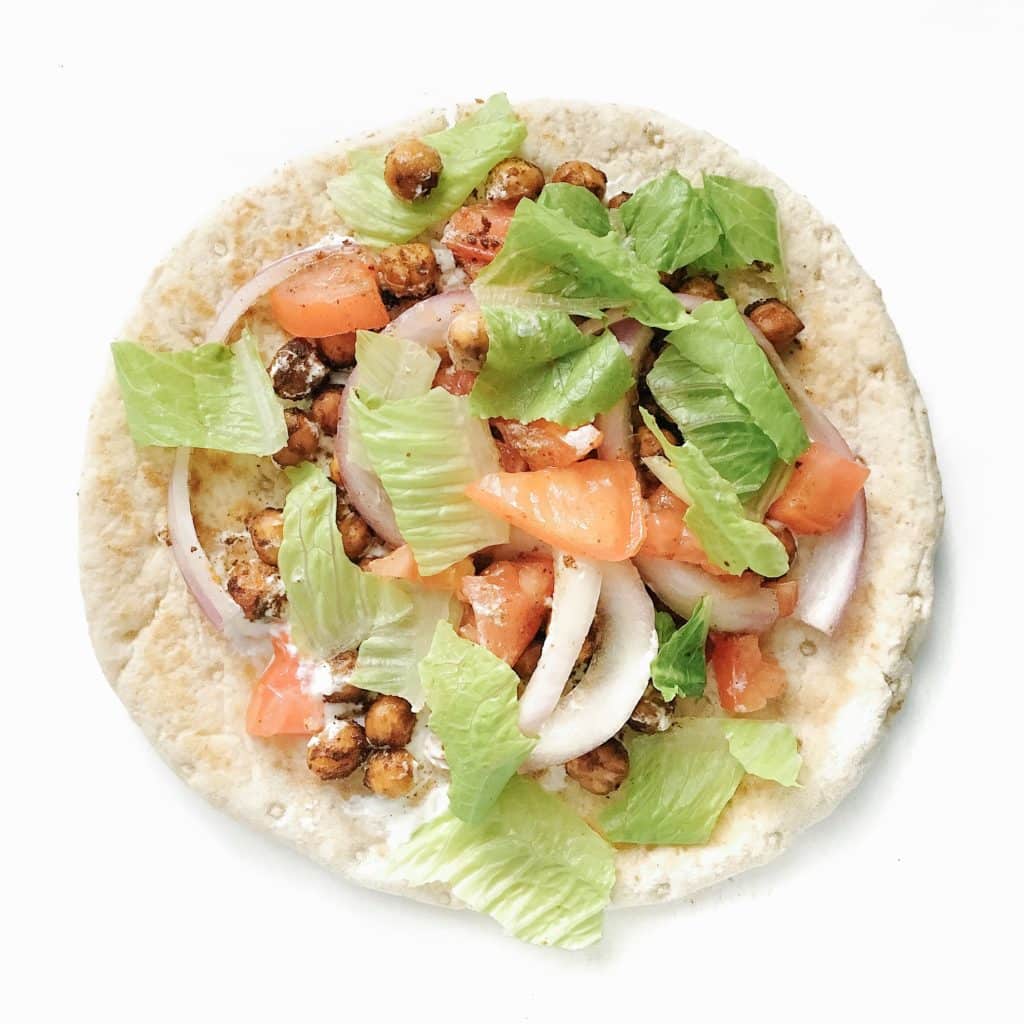 Roasting chickpeas as suggested in this Roasted Chickpea Gyro recipe from Live Eat Learn gives them a delicious crispy texture, perfect for wraps, salads, or alone as a healthy snack. Prepare extra chickpeas, veggies and tzatziki, and serve on a bed of romaine lettuce for lunch the next day.
2. Chickpea Spinach Salad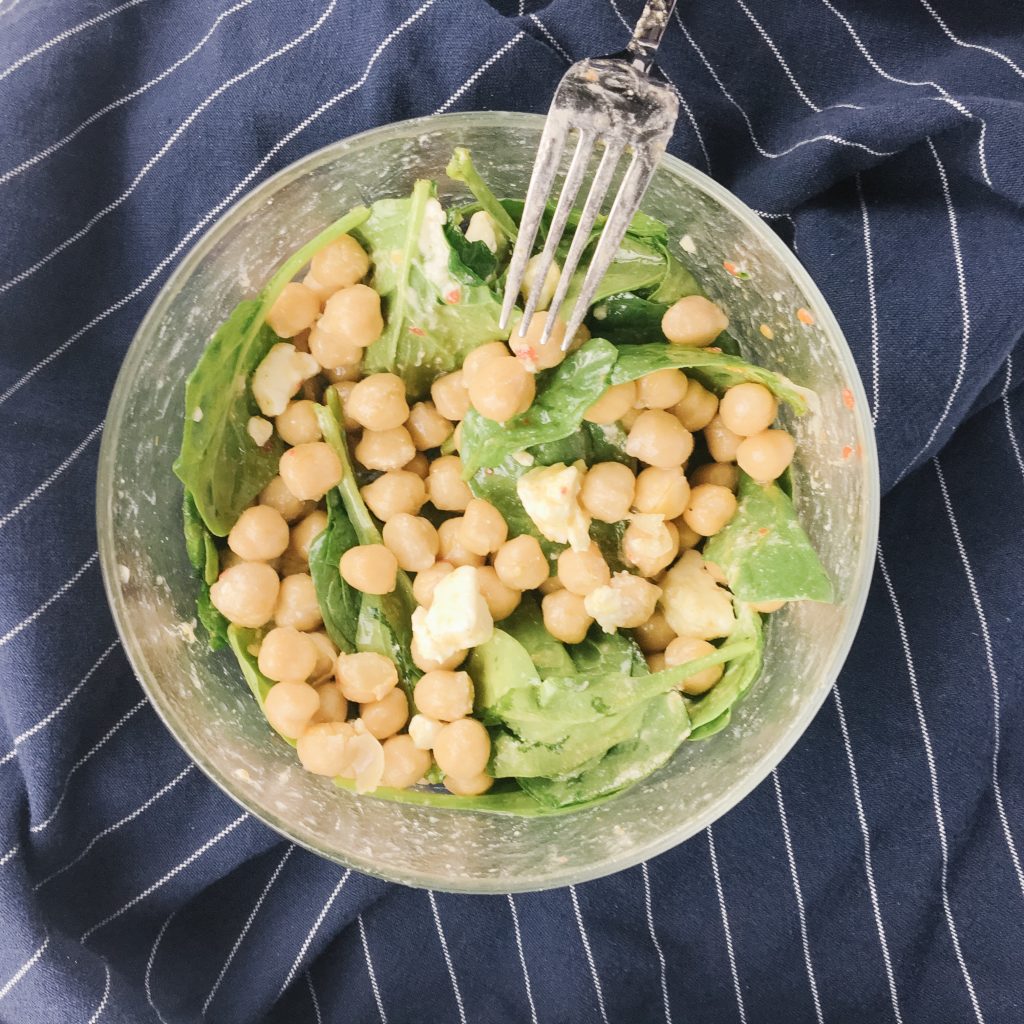 This 7 Minute Chickpea Salad recipe from Hurry The Food Up is as simple as it gets. It's quick (only 7 minutes!!) and uses only a handful of ingredients you probably already have on hand. Using canned chickpeas as a quick and simple protein source helps to speed up this recipe, just give them a good rinse to reduce the sodium content.
3. Curried Chickpeas with Spinach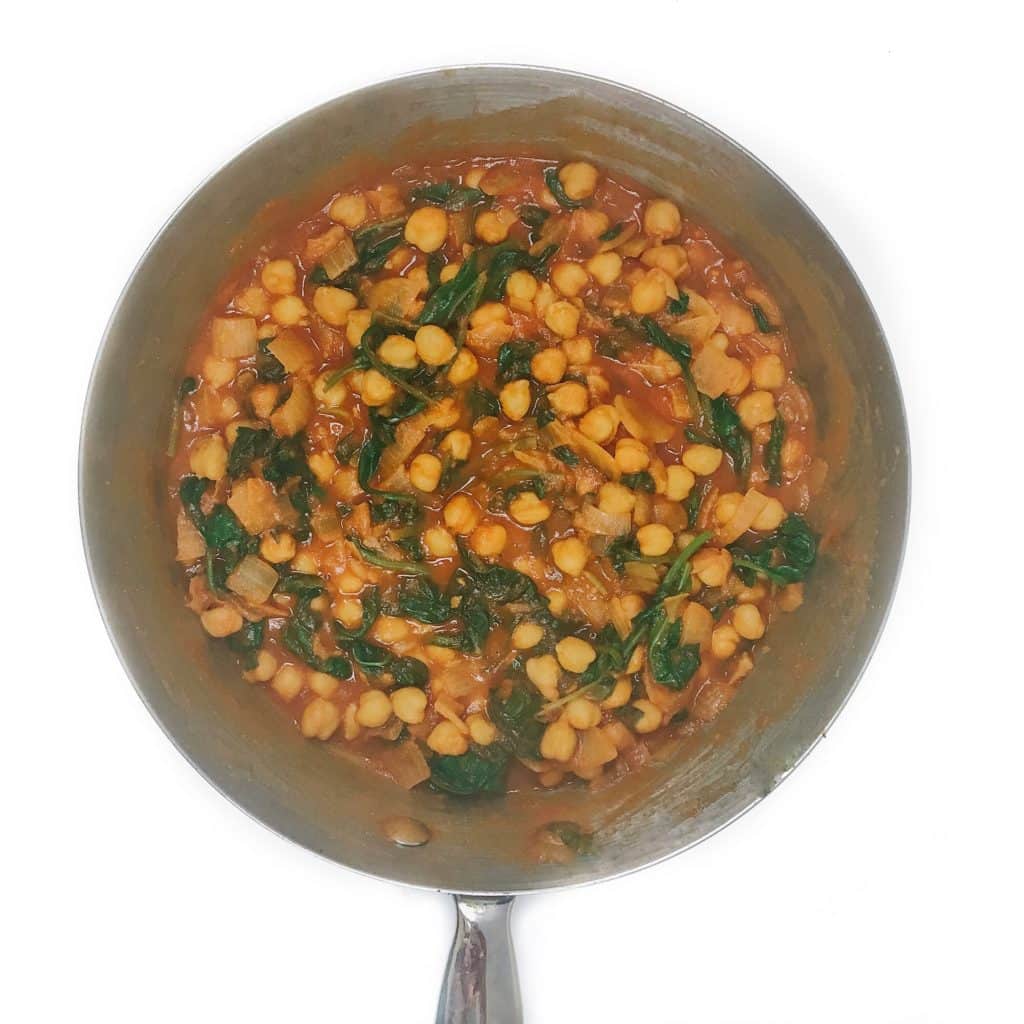 This Curried Chickpeas with Spinach recipe from Budget Bytes is both budget friendly and balanced. Using only a handful of ingredients, this delicious chickpea-based meal comes together in under 30 minutes.
4. Chickpea Salad Sandwich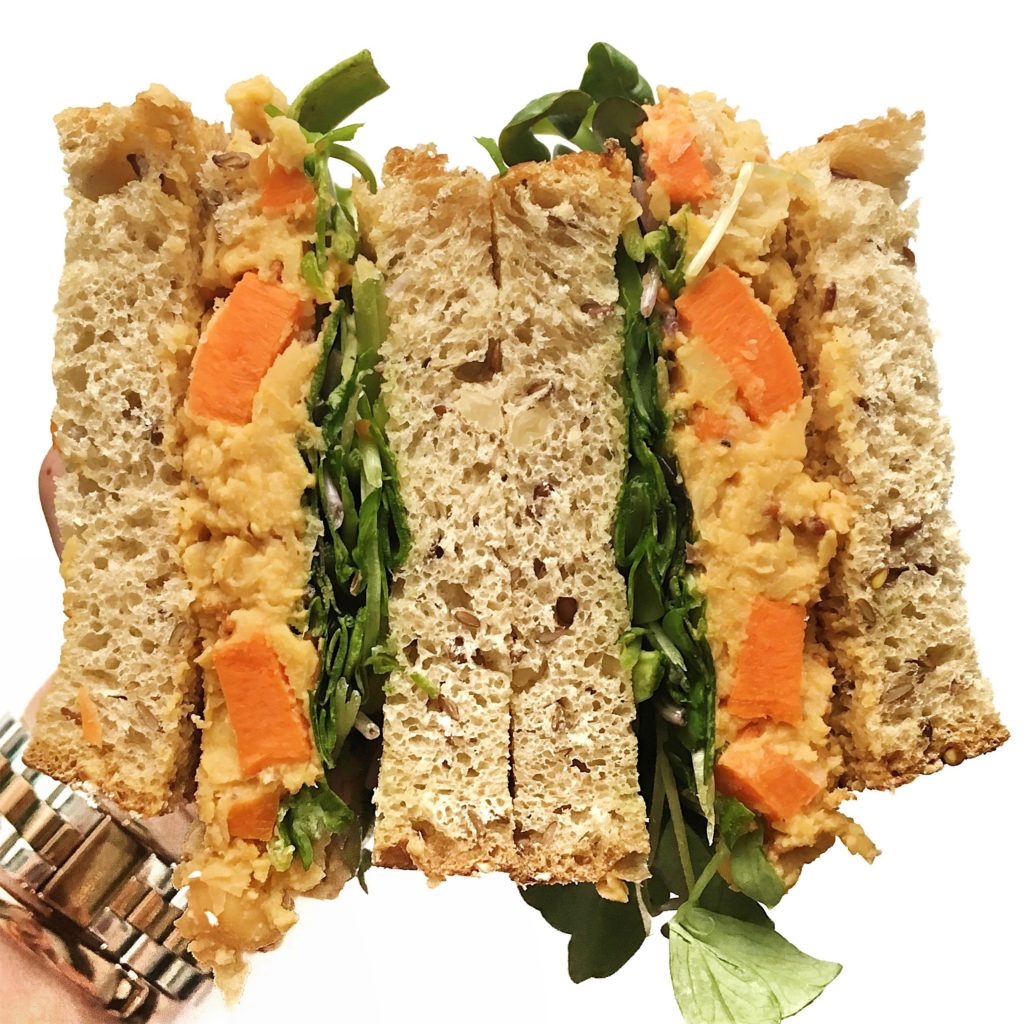 This Chickpea Salad Sandwich recipe from The Simple Veganista is a great plant-based twist on a traditional tuna or chicken salad sandwich. Add extra veggies for more fibre, and use pre-made hummus for added convenience.
5. Three Bean Pasta Salad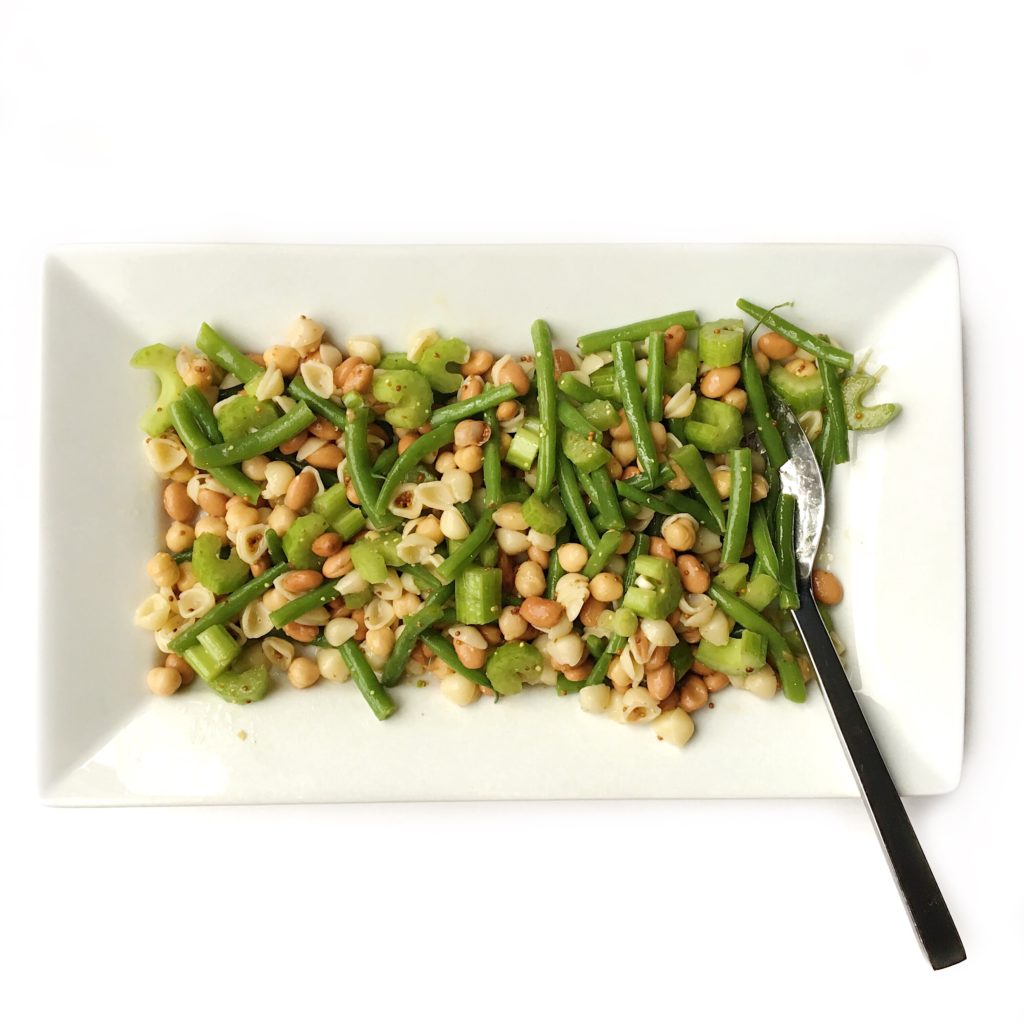 Turn pasta salad into a balanced meal with this Three Bean Pasta Salad recipe from Martha Stewart. The use of green beans adds veggies for balance, and chickpeas & pinto beans add protein to keep you full longer. Make this recipe to meal prep your lunches or bring it to your next potluck.
6. Fall Pumpkin Buddha Bowls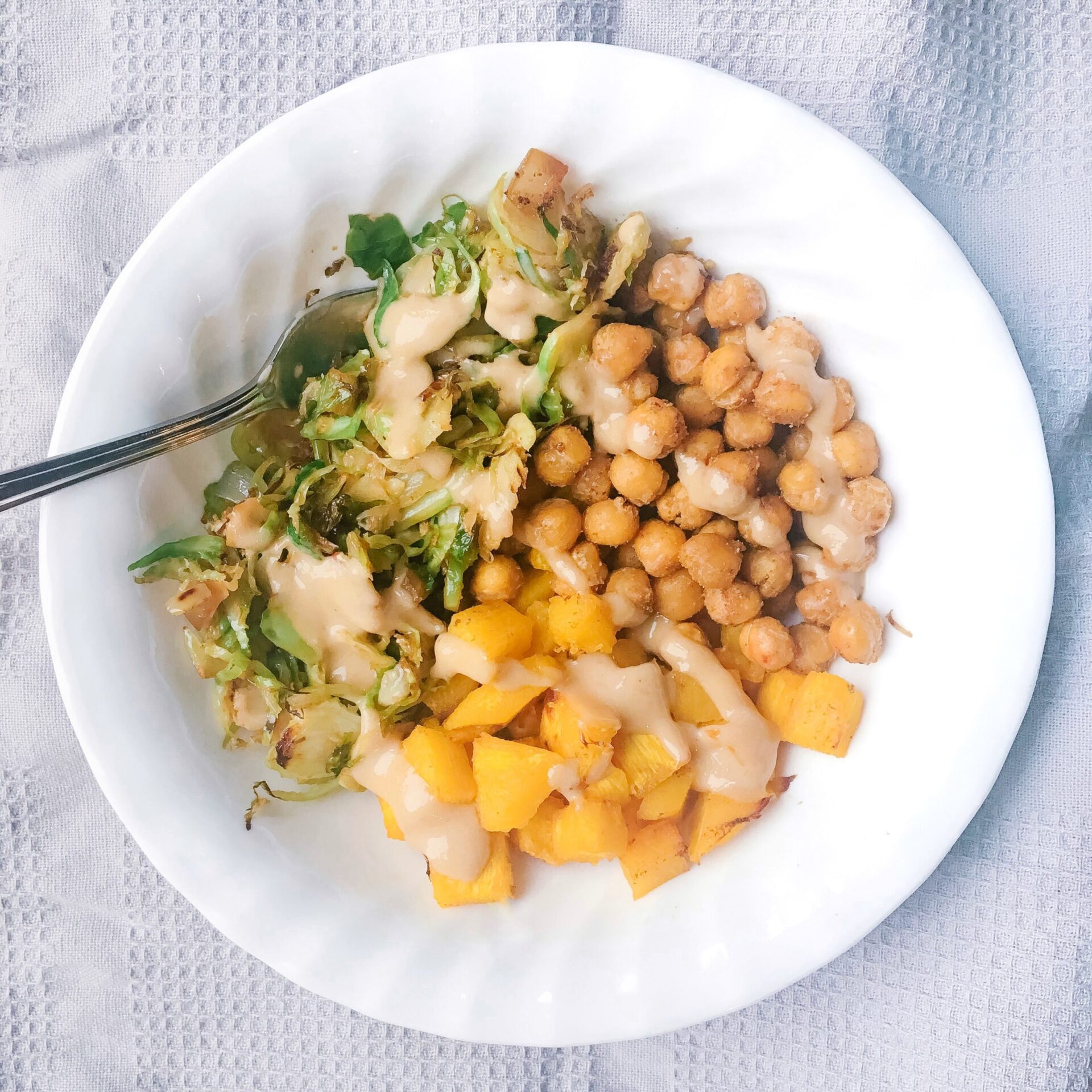 Nothing says fall like a warm roasted veggie bowl. This Fall Pumpkin Buddha Bowl recipe from Full of Plants is nutritious and perfect for a weeknight dinner or meal prep lunches. We love the balance of textures from the roasted veggies and chickpeas, and the Orange Tahini sauce is delish!
7. Dairy Free Creamy Tomato Rosemary Chickpeas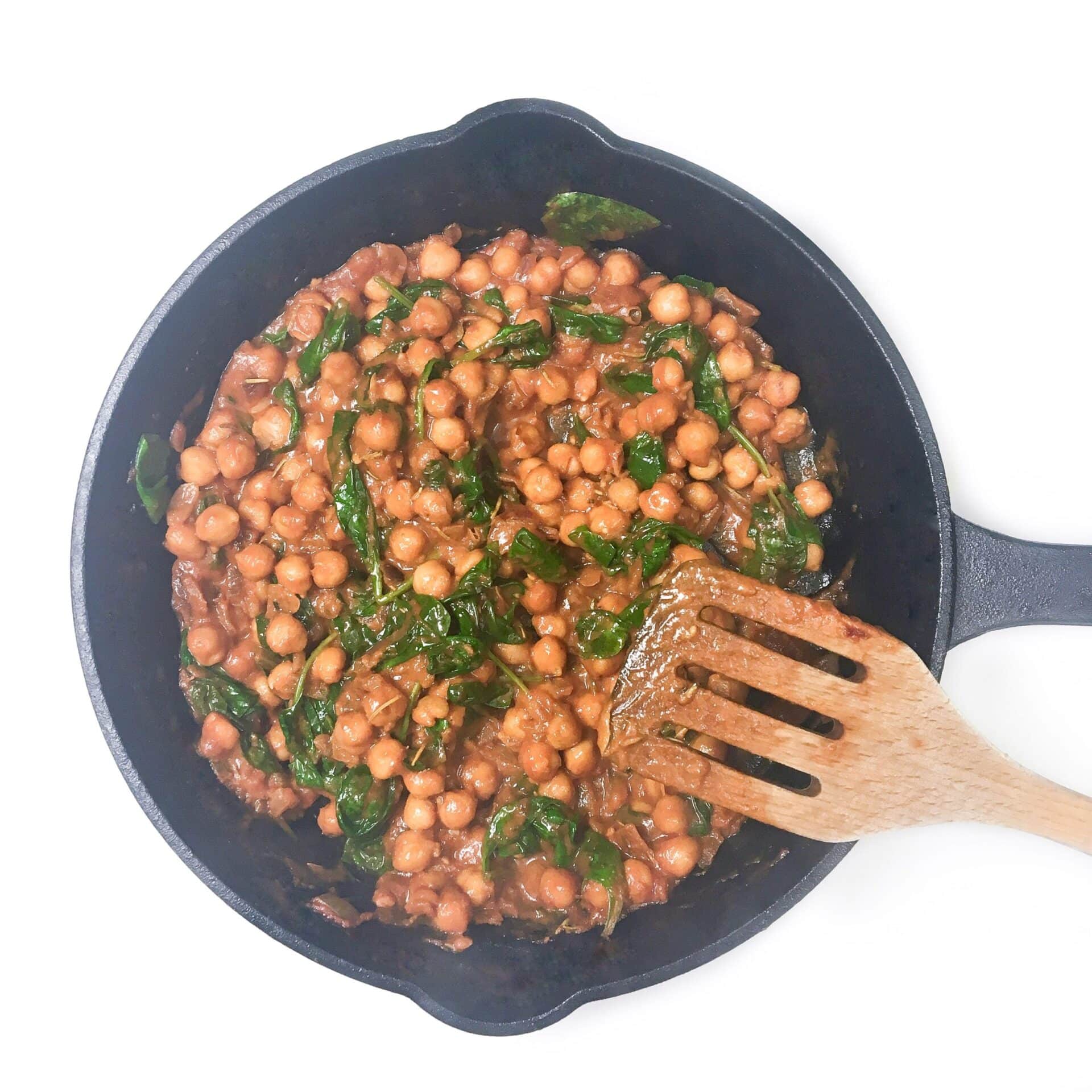 This Dairy Free Creamy Tomato Rosemary Chickpeas recipe from Abby Langer Nutrition is delicious, plant-based, and ready in 30 minutes. Add a few handfuls of spinach in the last minute of cooking, or include veggies on the side. Serve over rice for a balanced weeknight meal.
8. 20-Minute Chickpea Curry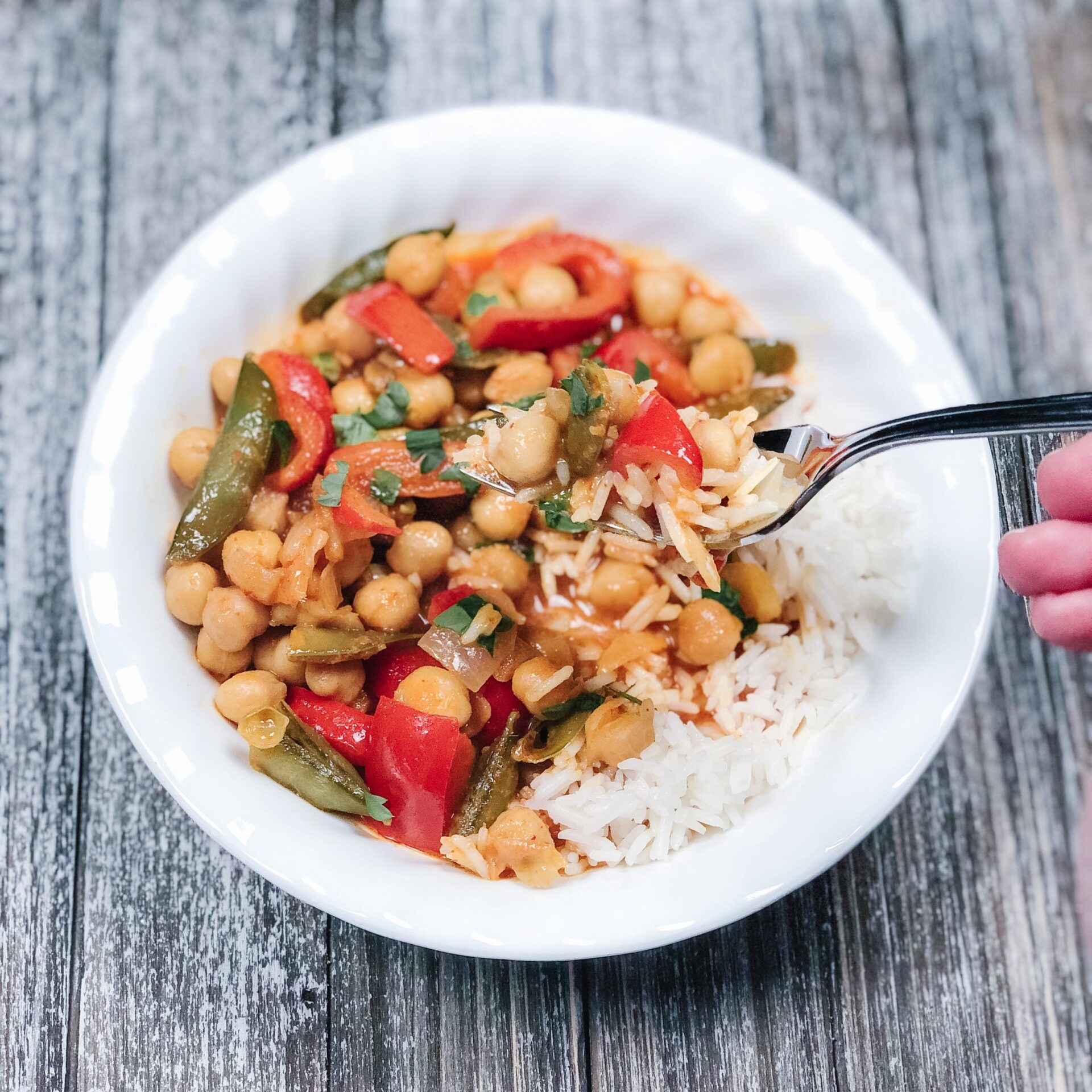 This 20-Minute Chickpea Curry recipe from Creme De La Crumb is a delicious vegetarian option for your busy weeknights. It uses canned chickpeas as a quick protein source, and is loaded with vegetables to keep things balanced.
What's your favourite simple and healthy recipe using chickpeas? Comment below!
Don't miss a thing! Subscribe to receive the latest recipes and healthy eating tips straight to your inbox! ?
[yikes-mailchimp form="2″]
About Brittany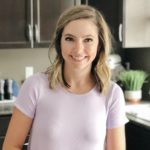 Hi there! I am a registered dietitian and I ? food! I am passionate about making it easier for busy people to eat well by sharing quick and healthy recipes. Healthy cooking at home can seem overwhelming, but it doesn't have to be. I love helping people uncomplicate weeknight dinners and reduce stress around meal time, so I'm so glad you're here!