Author: Christina Iaboni, MHSc, RD
10 Healthy Budget-Friendly Weeknight Meals
Food and groceries seem to get more and more expensive every year. A new report found that in 2020 food prices will be up between 2 and 4% compared to 2019, which translates to about an extra $487 per year for the average Canadian family.
As a registered dietitian, I want to eat and feed my family a well-balanced diet but I want to do it without spending a fortune every week at the grocery store. I consider myself a pretty savvy shopper and a good meal planner so today I am sharing my tips to help you shop smart and pick the right recipes to keep your budget on track.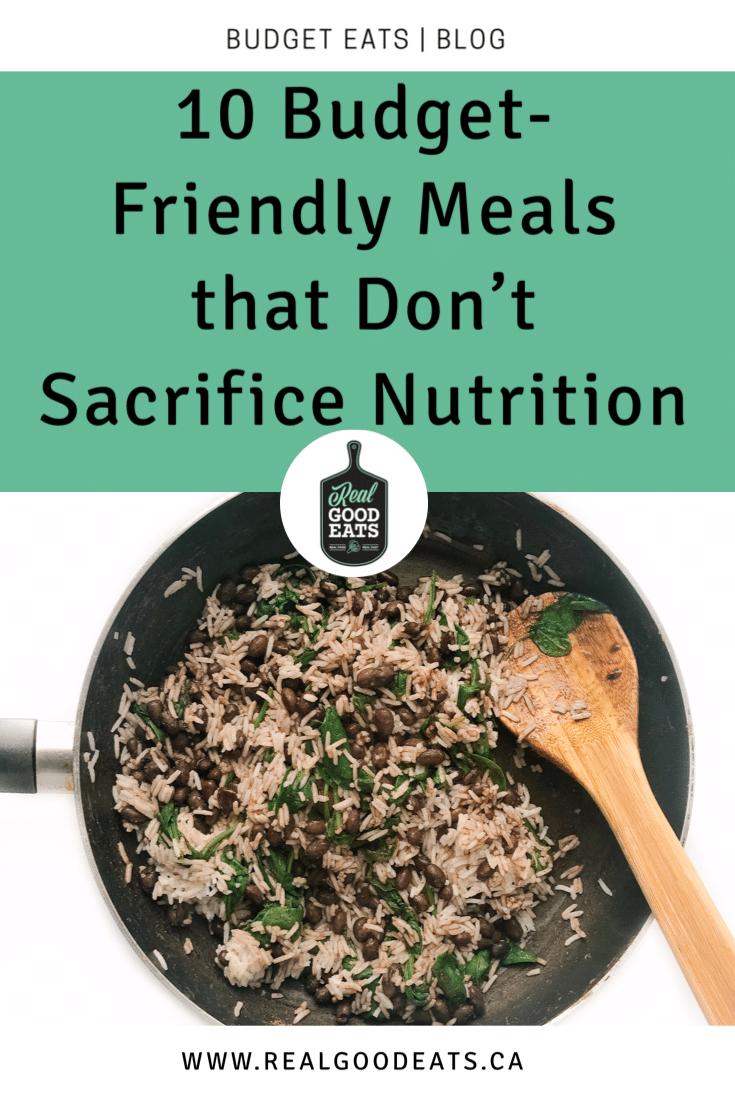 These are my top tips for keeping your dinners budget-friendly, along with 10 Healthy Budget-Friendly Weeknight Meals that are sure to satisfy your entire family without breaking the bank.
10 Healthy Budget-Friendly Weeknight Meals
1. Choose recipes with fewer ingredients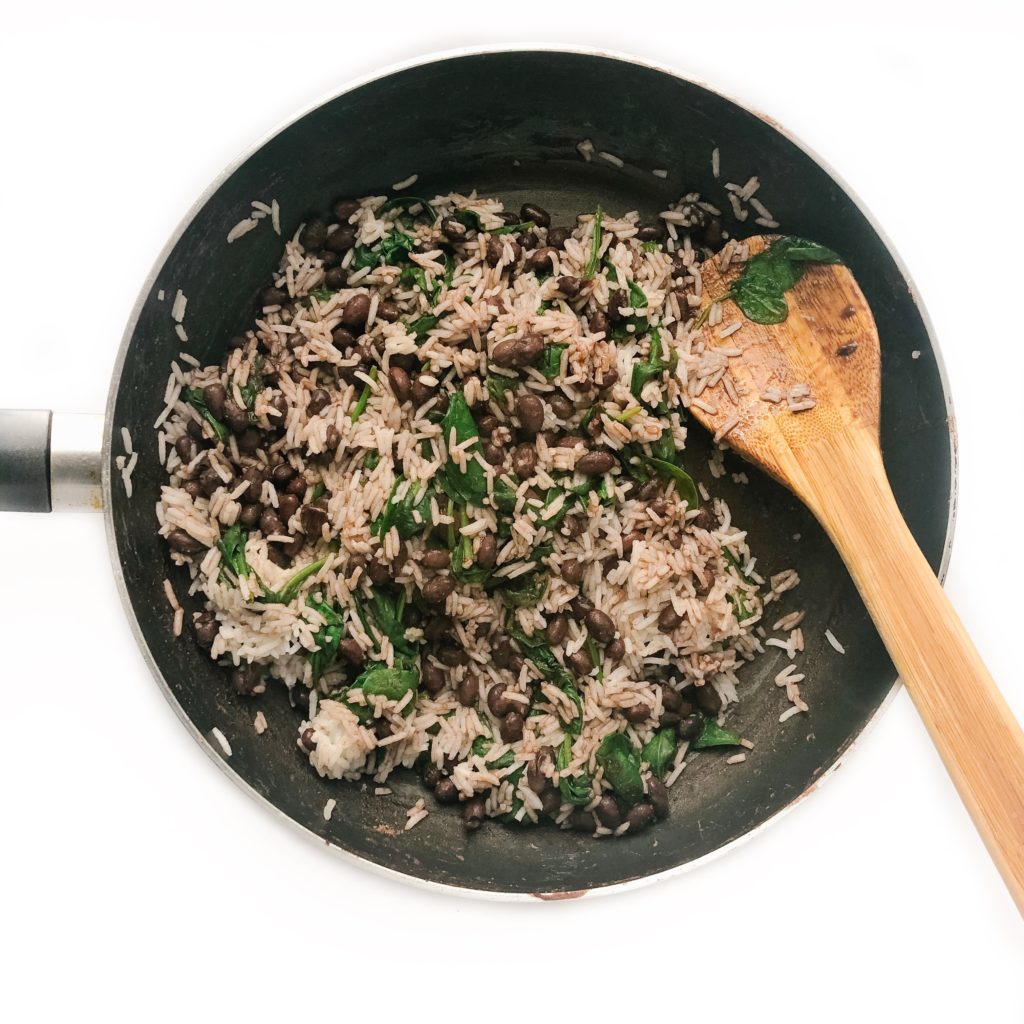 Like this 5 Ingredient Black Beans and Rice from Naturally Ella. It doesn't get much easier or inexpensive than this one! When recipes call for lots of ingredients, especially ones that you don't normally use or if you only small quantities of them, the cost adds up and you may not use the rest of the items and they can go to waste. This recipe also only has 5 ingredients making shopping and preparing simple.
2. Have breakfast for dinner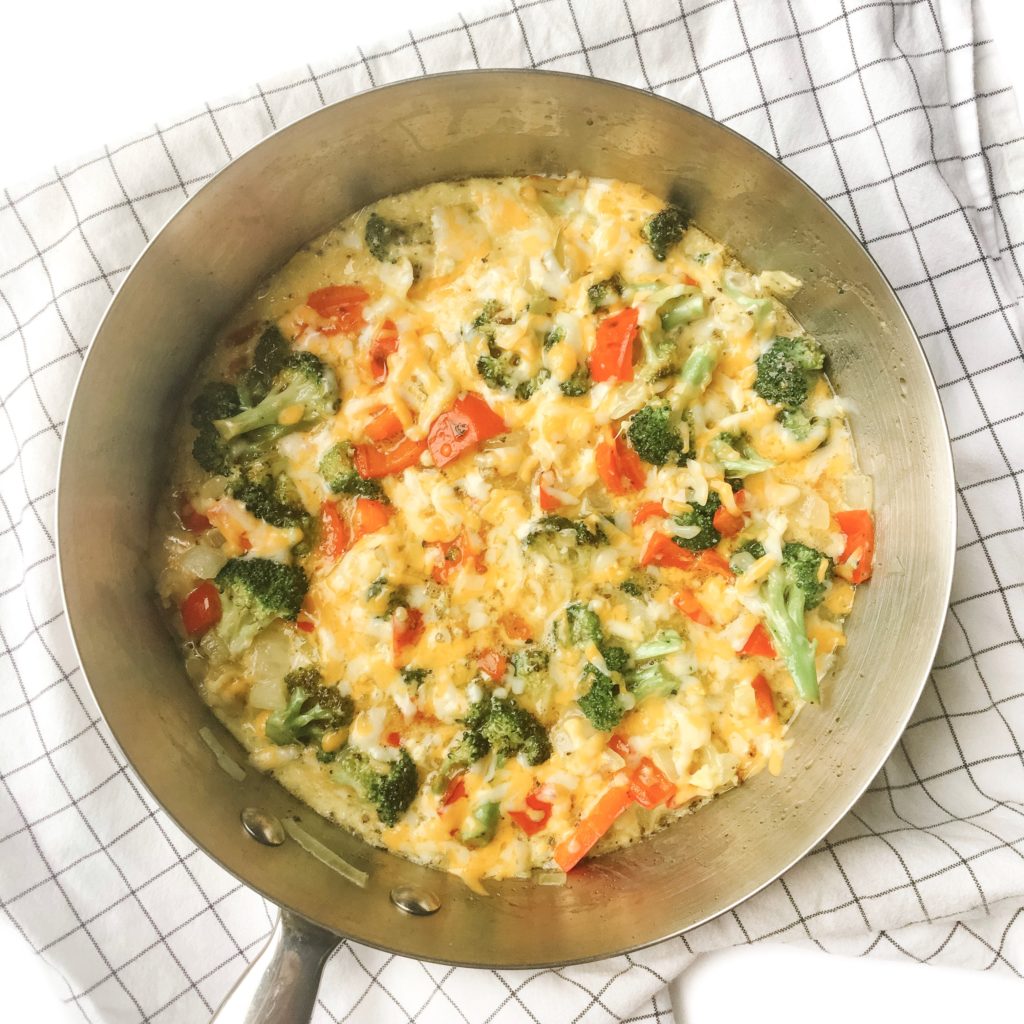 Eggs are a great source of high-quality protein and are super economical. While they may be known as a traditional breakfast food, I think they are great at any meal and serving them at dinner is a good way to switch up a meal routine and incorporate something different into the mix.
This Cheese and Vegetable Frittata Recipe from Get Cracking is a great option. This recipe also calls for frozen veggies which are a money and time saver since they are already cut and washed. Vegetables are typically frozen soon after picking and retain their nutrition making them a great option.
3. Buy chicken with the bone-in and skin-on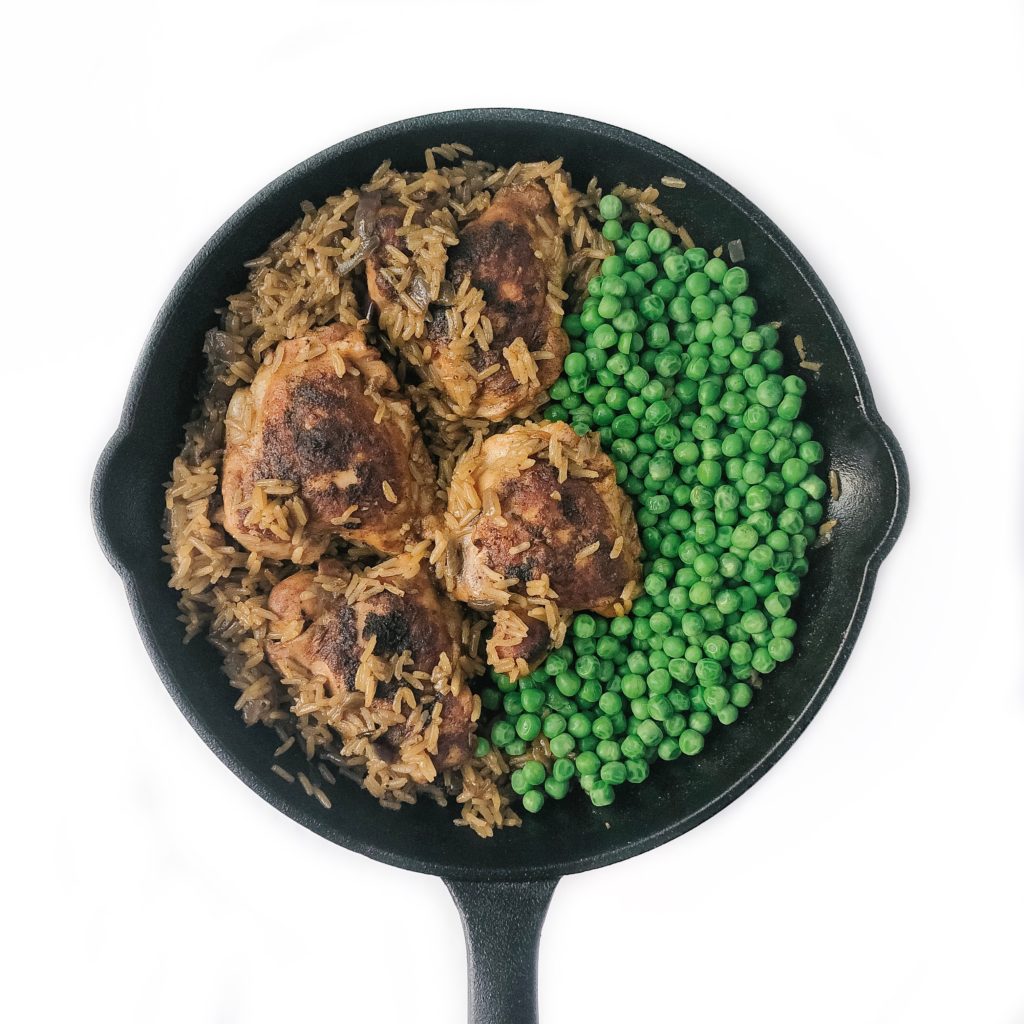 Many families, including mine, love chicken dinners but I find chicken can pretty expensive. To save money, I tend to stock up when it is on sale and then keep portions it in the freezer to use when I am ready (food safety tip: thaw it in the fridge the night before you want to cook it).
This Paprika Chicken and Rice Bake Recipe from Butter Your Biscuit uses bone-in, skin-on chicken thighs, which is a much more cost-effective choice than boneless, skinless varieties of chicken. When I compared the cost of the different varieties at my local grocery store, the boneless, skinless thighs were $8.01 more per kg than the bone-in, skin-on thighs! I like to remove the skin before cooking and use a pair of kitchen scissors to cut it off.
4. Plan meals that help reduce waste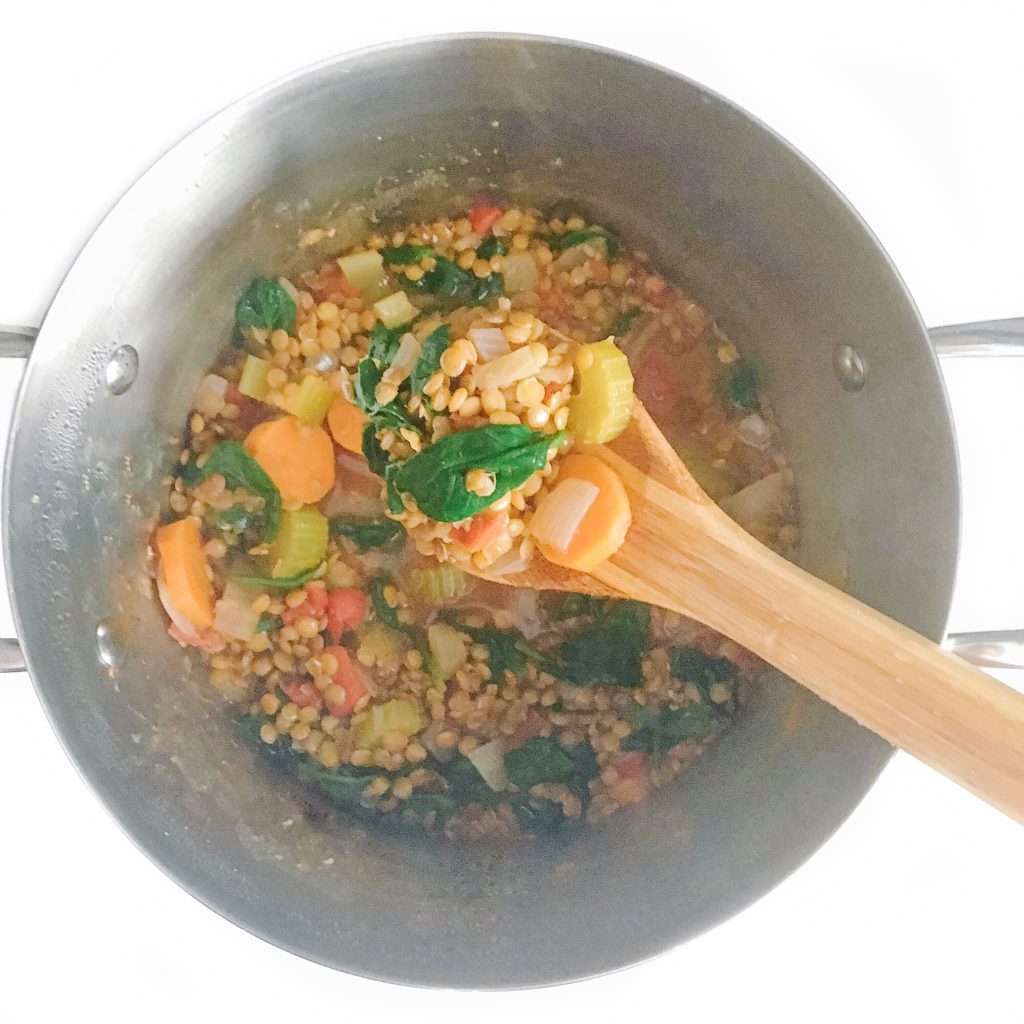 This Easy Lentil and Spinach Soup Recipe from Delish is super satisfying thanks to a variety of vegetables and plenty of protein and fibre from the lentils. Soups can be a great way to use up a few odds and ends of vegetables you have in the fridge before they go bad. Wasted food = wasted money so try to reduce waste and use up what you have in the fridge. This recipe also calls for baby spinach. To reduce the cost even more, you could use frozen chopped spinach instead of fresh.
5. Swap out meat for plant based-proteins more often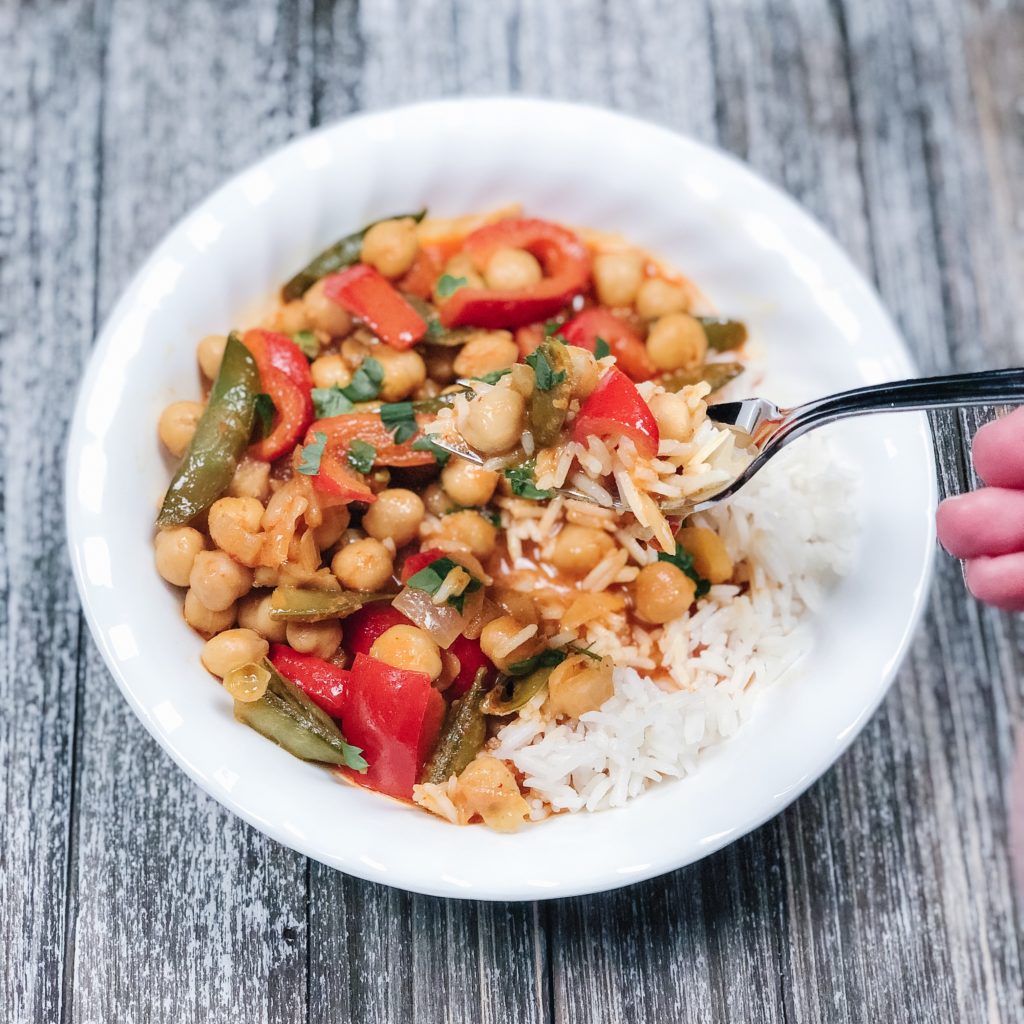 This 20-Minute Chickpea Curry Recipe from Creme De La Crumb is quick to make and uses economical canned chickpeas as the protein source. Swapping out meat for plant-based proteins at one or two meals per week is a great way to reduce your grocery bill. This curry recipe is full of veggies and when you serve it over rice, you have a well-balanced meal. It is full of flavour from the spices and coconut milk.
6. Buy ground meat over full cuts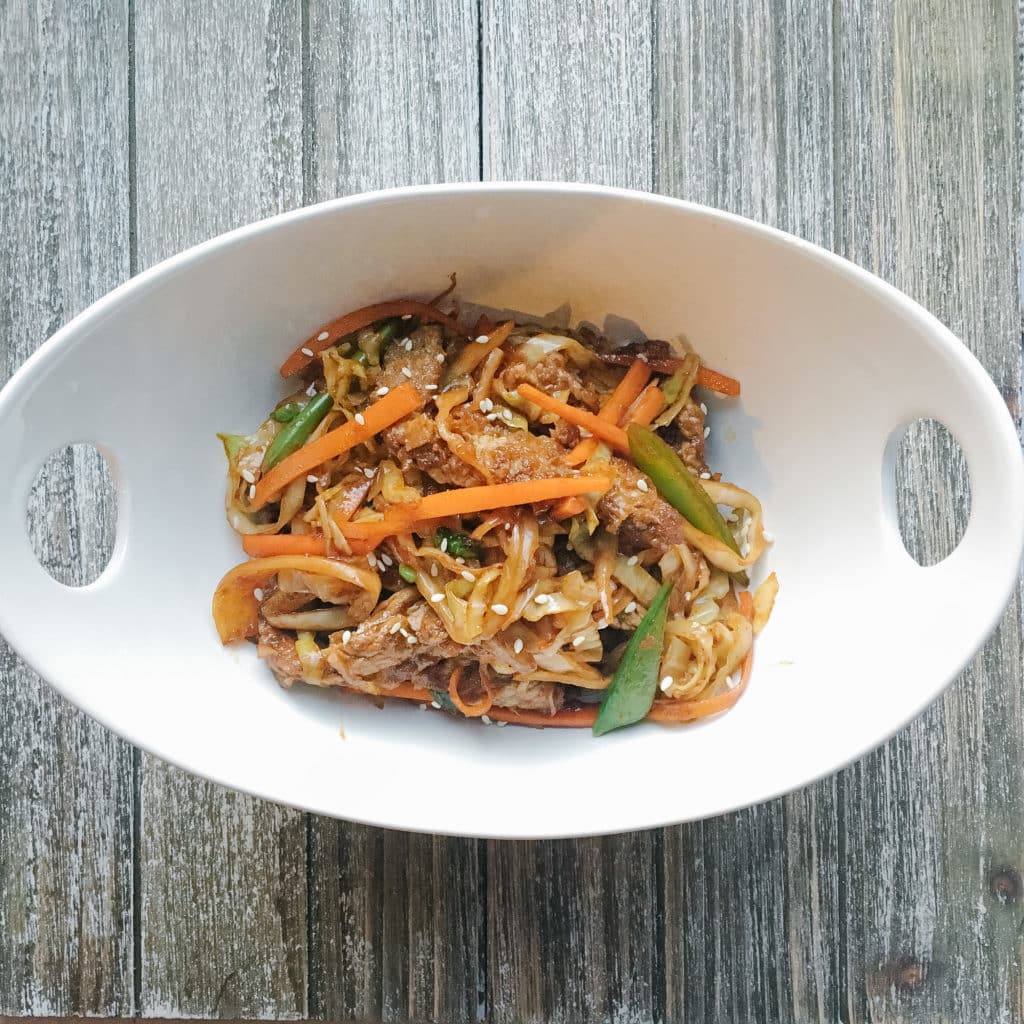 This Beef and Cabbage Stir-Fry Recipe is from a blogger known as Budget Bytes and all her recipes are economical choices. This one uses lean ground beef which is an affordable meat option. Lean ground beef is less expensive than the extra lean ground and you can easily just drain off the extra fat during cooking. Cabbage and carrots are the main veggies in this dish, both are nutrient-rich yet inexpensive. Serve this dish over rice or noodles for a balanced meal.
7. Plan your meal around a grain rather than meat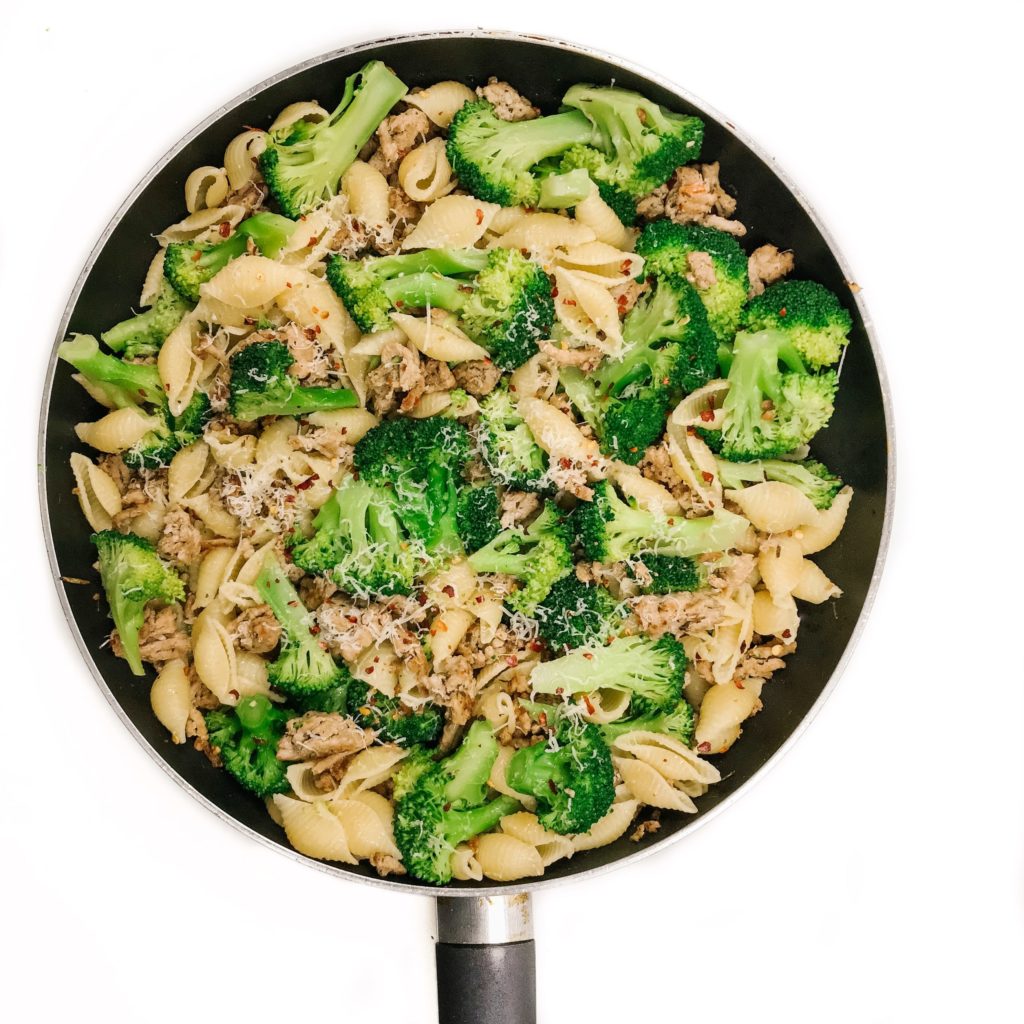 Pasta is a very affordable grain and is a great main dish sure to please the whole family. This Pasta with Turkey and Broccoli Recipe from Real Simple is well balanced with the ground turkey providing protein and the broccoli as your vegetable. Ground turkey is something I always like to keep in my freezer and I stock up when it is on sale.
8. Use canned fish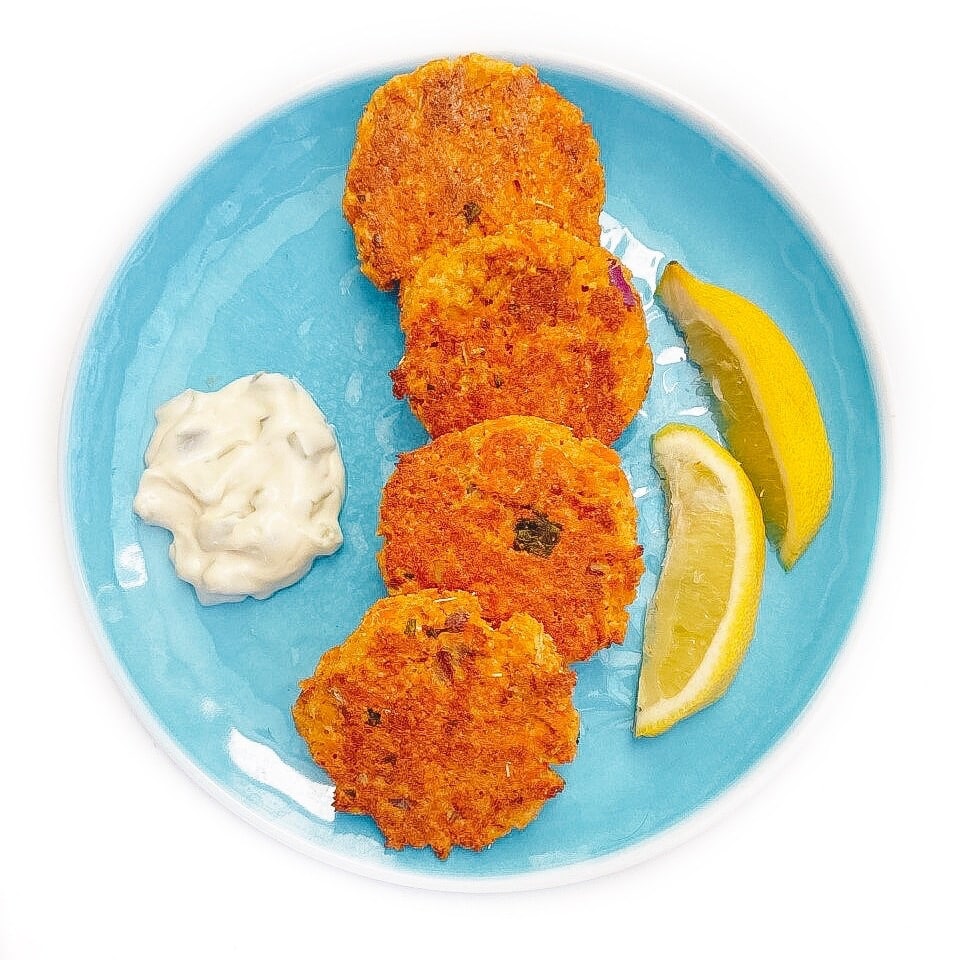 Buying fillets of fish can be pretty darn pricey but canned fish is a healthy and affordable option. This Salmon Cake Recipe uses canned wild salmon as a healthy weeknight dinner option. Many brands of canned salmon are sourced from sustainable fisheries so you can feel good about eating it. I serve these with rice or roast potatoes and a side salad.
9. Choose a less expensive meat option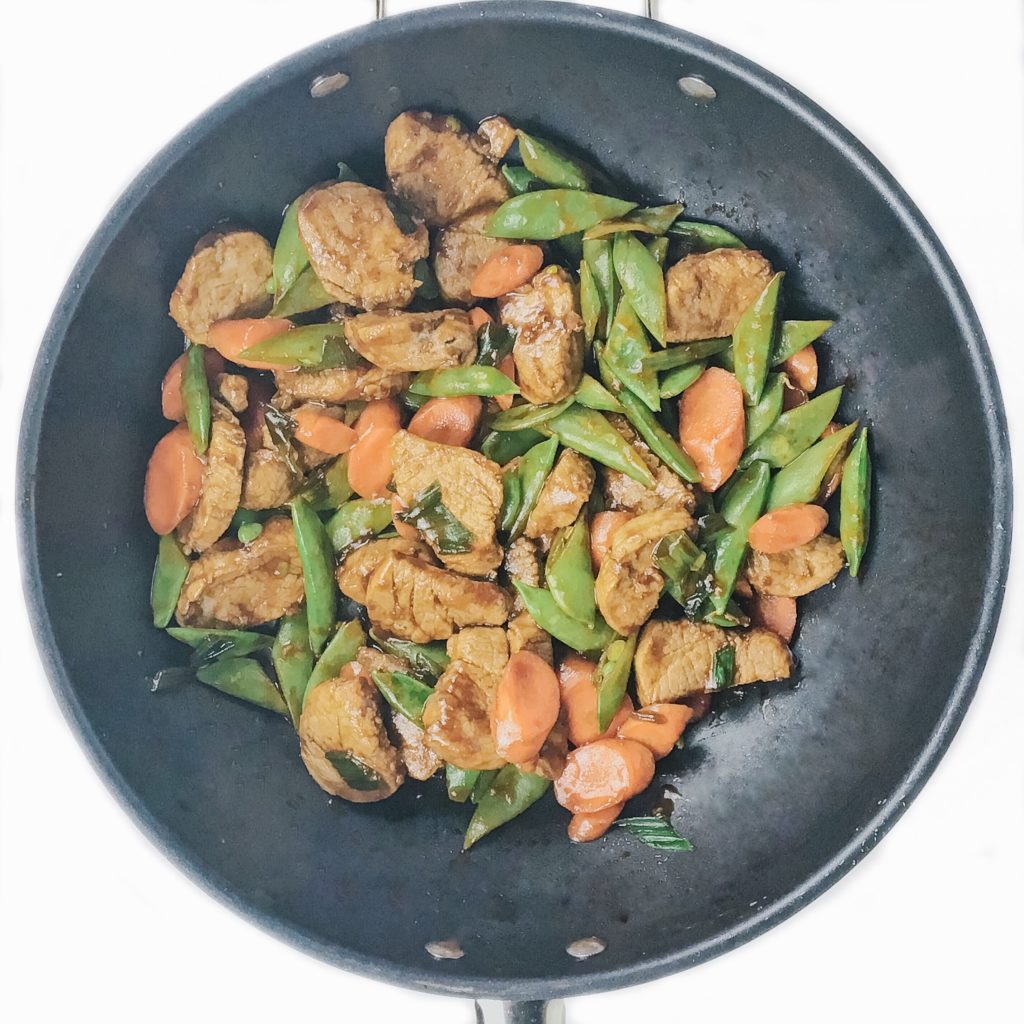 When it comes to meat and poultry prices, pork is usually a less expensive option and is sure to satisfy the meat-eaters in your house. This Sweet and Sour Pork Recipe from the Food Network uses pork tenderloin which is a lean and flavourful cut of meat. The sauce in this dish is made from ingredients that you are likely to have on hand already, such as sugar, vinegar and ketchup making it easy to prepare.
10. Stretch your protein by combining meat and beans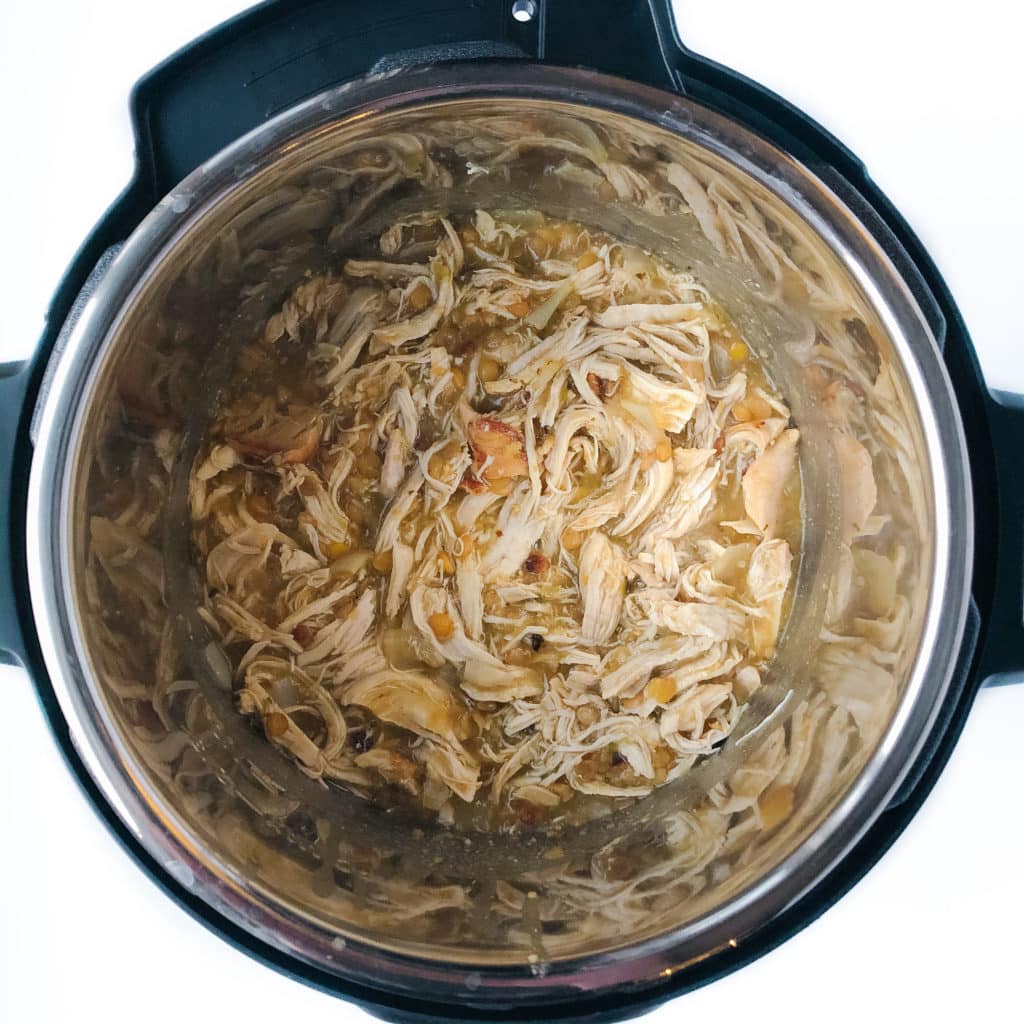 Recipes that combine meat or poultry with beans or lentils are a great way to stretch your protein sources. If you normally serve each person a full chicken breast at a meal, you can probably get away with serving half if the recipe also calls for beans. Like this Instant Pot Chicken and Lentil Taco recipe, which uses both meat and plant-based protein. As a bonus for including some beans or lentils, you are also getting a healthy dose of fibre at the meal.
There you have it, 10 budget-friendly tips and 10 Healthy Budget-Friendly Weeknight Meals that are sure to satisfy your appetite without spending a lot of money.
Don't miss a thing! Subscribe to receive the latest recipes and healthy eating tips straight to your inbox! ?
[yikes-mailchimp form="2″]
About Christina
Christina is a Toronto-based registered dietitian who has been working in the area of mental health and addictions for several years. She is also a mom, foodie and fitness enthusiast. She has always been passionate about health and nutrition and wants to empower others to improve their physical and mental health by eating nutritious foods. Christina loves to cook and believes that healthy eating doesn't have to be fancy or complicated, if you start with whole foods and good quality ingredients, the flavours will speak for themselves. Follow her on IG @cucina_di_christina for delicious recipes and nutrition tips or on her blog here.