If you love grilled cheese as much as we do, check out these Veggie Loaded Grilled Cheese recipes to add to your routine.
Working from home has had me getting pretty creative with my lunches. Whether you're looking for a quick meal idea or a new recipe to get out of your lunch rut, these veggie-loaded grilled cheese recipes are sure to do the trick!
As much as I love a classic cheddar-only grilled cheese, there's something that I love about boosting the typical grilled cheese with veggies, flavour boosters, and different types of cheese. Each of these boosted grilled cheese recipes below has a serving of veggies, protein from cheese, and are loaded with flavour.
These veggie loaded Grilled Cheese recipes go beyond cheese and bread for meal-worthy and delicious sammies!
Veggie Loaded Grilled Cheese Recipes
Roasted Asparagus Grilled Cheese with Garlic Aioli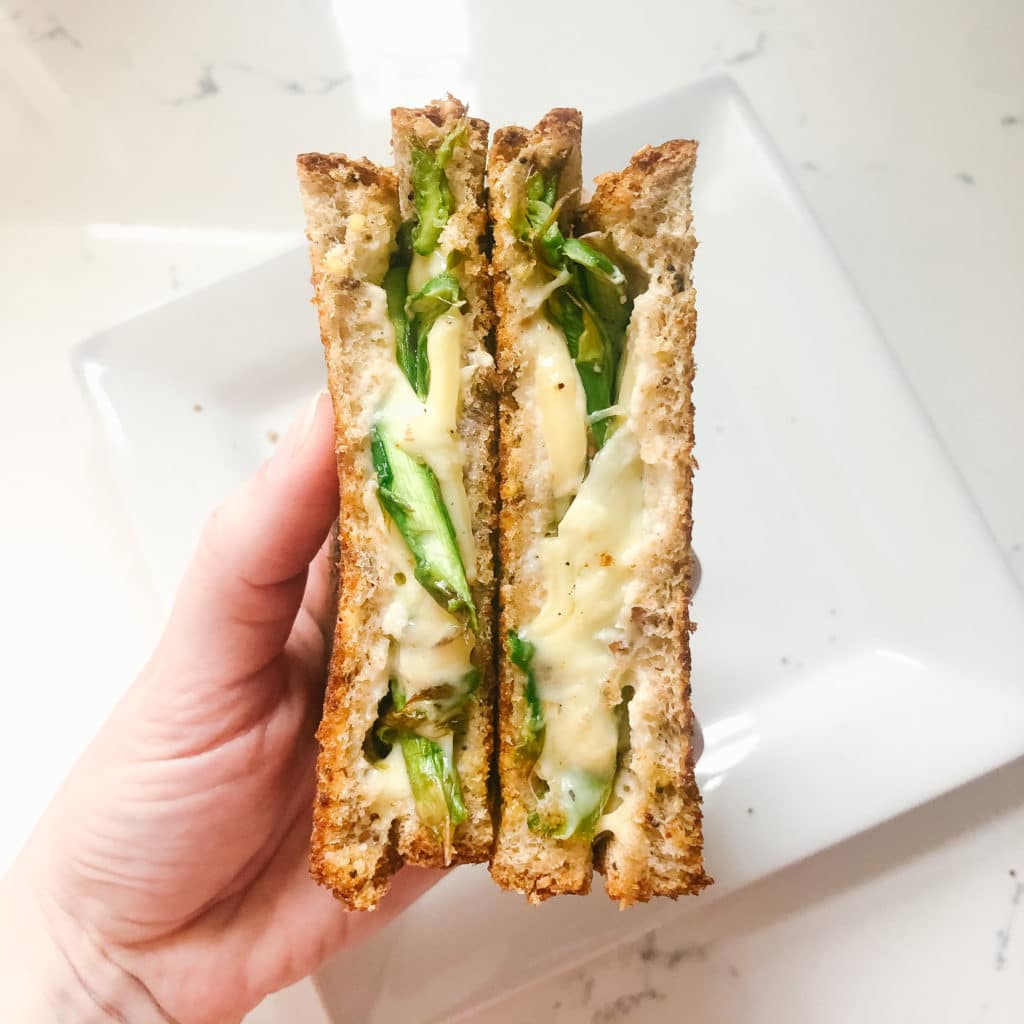 This grilled cheese recipe combines delicious roasted asparagus with creamy melted cheese and a delicious garlic aioli for the perfect veggie loaded grilled cheese. Get the recipe for Roasted Asparagus Grilled Cheese here.
Leftover Roasted Veggie Grilled Cheese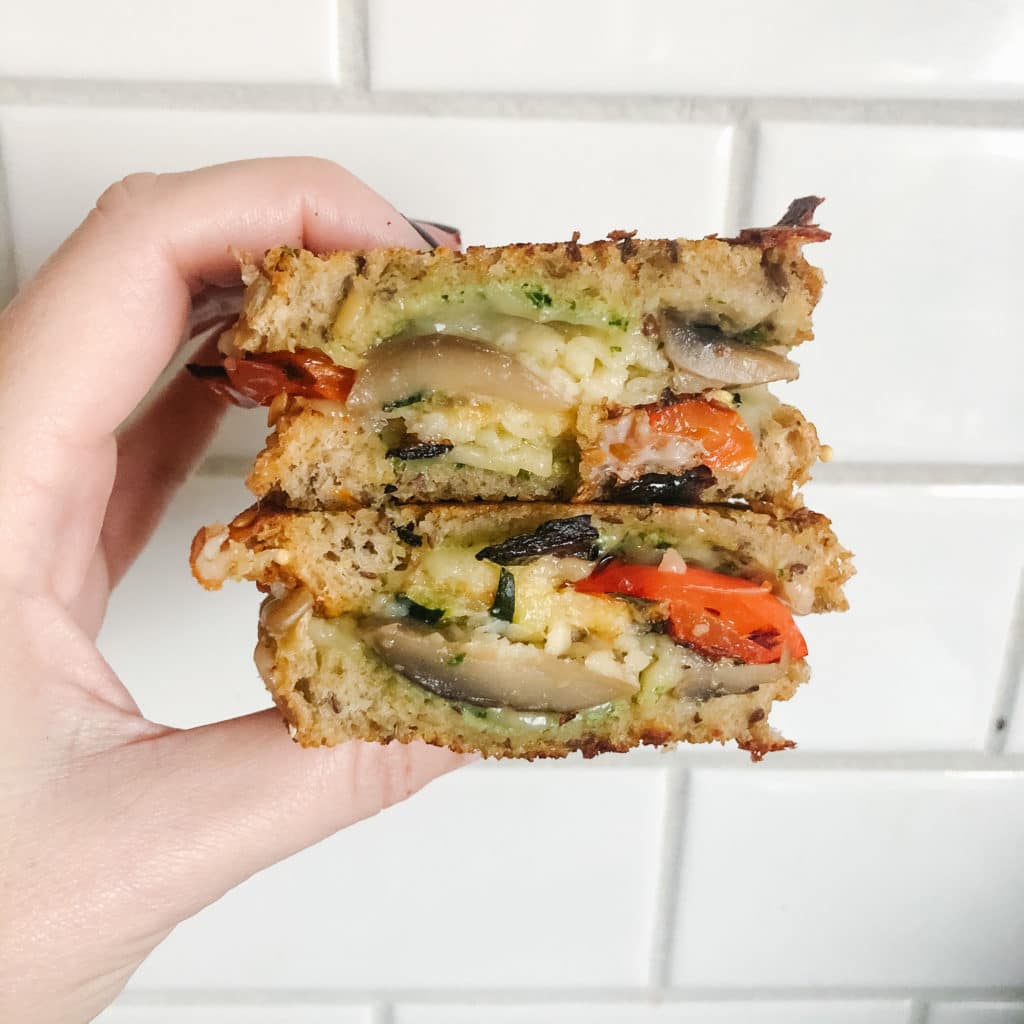 Use up your leftover roasted veggies from last nights dinner in this delicious pesto-filled grilled cheese. Get the recipe for Leftover Roasted Vegetable Grilled Cheese here.
Roasted Cauliflower Grilled Cheese with Caramelized Onions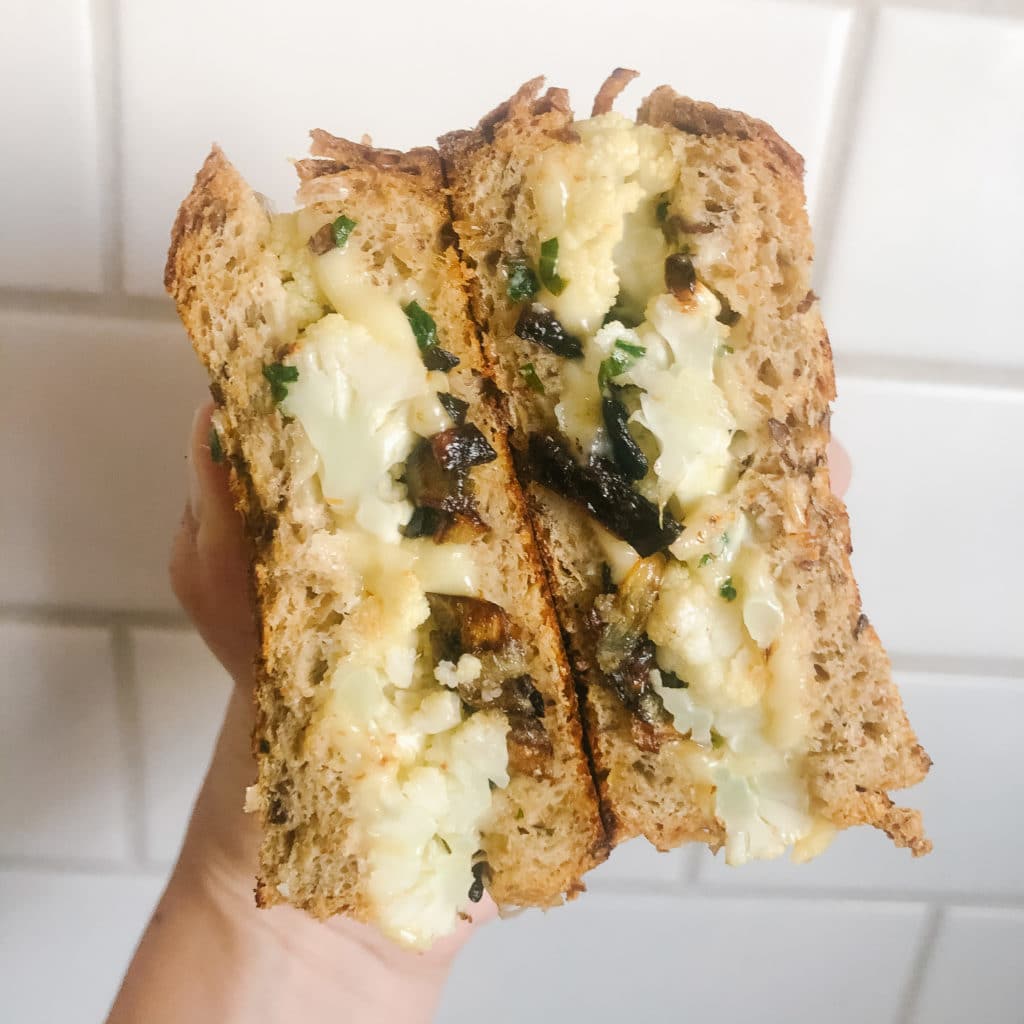 This hearty Roasted Cauliflower Grilled Cheese is stuffed with melty cheese, caramelized onions, and thinly sliced, crispy roasted cauliflower. Perfect for your next working-from-home lunch or easy dinner. Get the recipe for Roasted Cauliflower Grilled Cheese here.
What's your favourite boosted grilled cheese recipe? Let us know in the comments!
Don't miss a thing! Subscribe to receive the latest recipes and healthy eating tips straight to your inbox! ?
[yikes-mailchimp form="2″]
About Brittany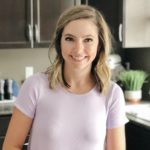 Hi there! I am a registered dietitian and I ? food! I am passionate about making it easier for busy people to eat well by sharing quick and healthy recipes. Healthy cooking at home can seem overwhelming, but it doesn't have to be. I love helping people uncomplicate weeknight dinners and reduce stress around meal time, so I'm so glad you're here!